The European Public Health Association
Newsletter - March 2021
1. Editorial
At the start of Spring, it is our pleasure to update you in this March newsletter. EUPHA sections continue to be active in the organisation of webinars to discuss current issues (including COVID-19) with specialists in the field. The organisation of the 3rd edition of the European Public Health Week is going smoothly, so don't forget to be part of this week. Further updates include interesting publications, conferences and the latest news from ECDC, European Commission and WHO Regional office for Europe.
Wishing you pleasant reading,
Iveta Nagyova, EUPHA president and Dineke Zeegers Paget, EUPHA executive director
2. EUPHA update
Improved web pages for EUPHA Sections
As part of our efforts to improve the EUPHA website to reflect the new Strategy 2020-2025, we invite you to visit the new look of EUPHA Sections.
https://eupha.org/sections
Cancelled! 2nd midterm conference of EUPHA Health Workforce Research section, Lisbon, Portugal, 10-11 June 2021
Unfortunately, the planned midterm conference co-organised by the EUPHA Health workforce research section in Lisbon had to be cancelled, as it is highly unlikely that the COVID-19 pandemic situation will permit travel in June. Those who were planning to present their work there are invited to re-submit their abstract for the Virtual EPH Conference, which is held from 10-12 November.
EUPHA signs the advocacy statement on the Need for Knowledge Sharing and Collaboration in the Fight Against COVID-19
The World Federation of Public Health Associations, the Alliance of Public Health Associations of the Americas, the European Public Health Association, the African Federation of Public Health Associations, and the Asia Pacific Regional Liaison Office call on regional societies and national public health associations to re-emphasize their commitment to collaborate and to continue strengthening global partnerships.
https://drive.infomaniak.com/app/share/1...
New - EUPHA Working Group on Gender equality and women's empowerment - SDG5
On International Women's Day, EUPHA announced the formation of a new Working Group (WG) on Gender equality and on women's empowerment. The WG will focus on capturing the perspectives of all EUPHA Sections to comprehensively map the needs, the priorities and key actioning areas in European and global public health in order to achieve gender equality and empower all women and girls and meet Sustainable Development Goal 5 (SDG5) of the United Nations.
https://eupha.org/repository/advocacy/do...
Successful webinar: COVID-19 Vaccination Uptake among Migrants & Ethnic Minorities: Challenges & Opportunities
The Global Society on Migration, Ethnicity, Race and Health (GSMERH) COVID-19 Working Group and the EUPHA Migrant and ethnic minority section in collaboration with Amsterdam UMC, Global Health Section organized a Webinar entitled 'COVID-19 Vaccination Uptake among Migrants & Ethnic Minorities: Challenges & Opportunities' on 25 March. The webinar brought together leading experts to discuss this key question: what can be done to achieve equitable vaccine accessibility and maximise uptake among migrants and ethnic minorities across the world? The meeting was chaired by Prof Charles Agyemang, Prof Bernadette Kumar & Prof Laurence Gruer. Presentations by four eminent speakers were followed by a panel discussion with the speakers and questions from the audience. The Webinar was highly successful with 468 people from around 50 countries joining through Zoom.
The recording of the event is available until April 25 via
https://www.gsmerh.org/events where you can also find the four PowerPoint presentations.
Virtual seminar by the EUPHA Social security, work and health section
On 16 March the EUPHA Social security, work and health section organised a seminar, which around 50 persons attended. Due to the pandemic, it is difficult for young researchers to meet others with similar research interests. EUPHA-SSWH wanted to test a digital meeting room for presentations of recent research among younger researchers, and to support networking between research groups. The Future group in EUPHA-SSWH, led by Emilie Friberg at Karolinska Institutet, planned and conducted the seminar.
Seven young researchers who had either recently defended their PhD or were still doctoral students presented their PhD-projects. The presentations covered sickness absence after car crashes, work capacity assessments, significant others involvement in occupation health care, sustainable employment, migration and social marginalisation, improved employability of low educated and health as a determinant of labour market attachment. Presenters came from Dutch, Finnish, Italian and Swedish universities.
EUPHA Public health and law Section Launch Webinar - "Unleashing the Power of Law to Promote Better Health for All"
Registration is open for the EUPHA public health and law Section launch webinar, which is being co-hosted as a session of the international webinar series on Public Health Ethics, Law and Human Rights for the Future of Humanity.
Thursday 20th May 2021, 14:00-16:00 BST (London) / 15:00-17:00 CET (Brussels).
Programme and speakers:
Legal determinants of health - leaving no one behind (Professor Lawrence Gostin, Georgetown University, WHO Collaborating Center on Public Health Law & Human Rights)
Maximising legal opportunities by better understanding legal constraints (Professor Amandine Garde, University of Liverpool, and EUPHA-LAW Section President)
EU law, common values and public health (Professor Markus Frischhut, MCI, and EUPHA-LAW Section Steering Committee Member)
Law, governance and public health in Europe (Dr Anniek de Ruijter, University of Amsterdam, and EUPHA-LAW Section Steering Committee Member)
Roundtable discussion and Q&A session with the audience
Chair: Dr Farhang Tahzib (Faculty of Public Health, and EUPHA-LAW Steering Committee member)
Attendance is free but registration is required: https://us02web.zoom.us/webinar/register/WN_so7HaSz6Sx24hHlIZoLsoA
Questions: UKpublichealth.ethics@gmail.com
@EUPHActs
https://eupha.org/repository/sections/La...

3. European Public Health Week
Host events and spread the word
Host your own event: Find inspiration and submit your event by 5 May so others can join
Spread the word: Our media toolkit has visual aids such as a flyer with editable versions for translation
Attend events: Plan ahead with the growing EUPHW calendar
Sign up for updates with Débora Miranda at euphacommunications@eupha.org.
The European Public Health Week is an initiative by the European Public Health Association (EUPHA) supported by the WHO Regional Office for Europe. Co-funded under an operating grant from the European Union's Health Programme.
https://eupha.org/EUPHW_Submit_an_event
4. European Public Health Conference
14th European public health conference , 10 - 12 November 2021
VIRTUAL EDITION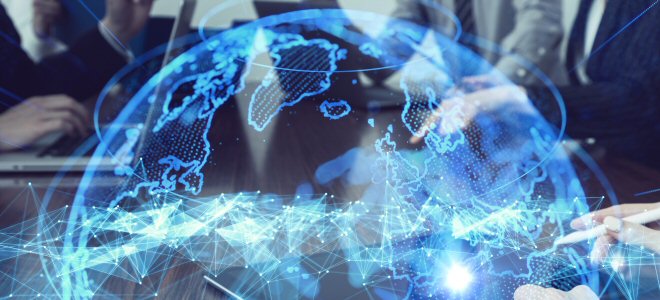 Public health futures in a changing world
Registration opens 1 April with lowered registration fees
Registration for the virtual 14th EPH Conference opens 1 April 2021. You can benefit from early bird registration fees until 1 September. We are expecting over 1,500 delegates. Meet your colleagues virtually at the largest public health event in Europe during three fully packed conference days. Registration fees for the virtual edition have been substantially reduced: EUPHA members pay € 210 before 1 September, non-members € 270. Students, trainees and colleagues from low- and middle-income countries only pay € 140 (all including VAT). More information here
Abstract submission is open until 1 May
Abstract submission for the virtual 14th EPH Conference 2021 is open until 1 May 2021. Abstracts are invited for workshops, oral presentations and E-posters. Prizes will be awarded for the best oral, poster and early career professional's presentation. Abstracts do not have to be confined to the conference theme but can cover any aspect of public health. Check the submission topics here.
Similar to in-person EPH Conferences, the virtual edition will include more than 150 parallel sessions and a digital poster area. All sessions will be 60 minutes. Accepted abstracts are published in the Abstract Supplement of the European Journal of Public Health.
Do not miss the opportunity to be recognised for your hard work. More information on our website.
Abstract mentoring programme
Do you need any help in writing your abstracts? There are still a few days left of the abstract mentoring programme, providing an opportunity for young and/or less experienced abstract submitters to receive feedback from experienced reviewers. The deadline to send your abstract for mentoring is: 9 April 2021 at 12:00 (noon) CEST. More information on our website.
Plenary programme
Public health has changed a lot in the last thirty years. New subdisciplines have grown up in that time. Has the core practice of public health changed? In a series of plenary sessions we will look for answers how we need to identify futures for our discipline.
Opening session: Public health futures in a changing world
Wednesday 10 November 14:00 CET
Leaders from politics and academia will introduce the main theme of the conference. Moderator: Anthony Staines, Chair 14th EPH Conference. Speakers: Stephen Donnelly, Minister of Health, Ireland, Robin Swann, Minister of Health, Northern Ireland.
Plenary 1: Public health practice, training and workforces for the future
Organisers: European Observatory on Health Systems and Policies, ASPHER, EUPHA Health workforce research section. Wednesday 10 November, 14:50 CET
What is it that distinguishes us? Future public health, as at present, will have people playing many roles. For instance in communication, policy design and evaluation, service planning, monitoring, health protection, environmental health and more. In all of these areas, we work with people from different backgrounds. What skills do we need for now and for the future?
Plenary 2: Communications and public health
Organisers: EUPHA, EUPHA Public health monitoring ad reporting section. Thursday 11 November, 10:10 CET
Communications are and have always been a key part of public health. But communication has changed a lot in the past 25 years. In this plenary, we are revisiting successful historical tools and bring these to a new media market, led by social media and internet. Moderator: Iveta Nagyova, EUPHA president.
Plenary 3: Learning from the pandemic, and getting ready for the next one
Organisers: European Commission, EUPHA. Thursday 11 November, 16:20 CET
Covid-19 is a long-term health event and has shown us that most countries were not focusing their emergency preparedness plans in the correct direction. Governments of a wide range of levels of competency, and covering much of the political spectrum, all failed to address the pandemic effectively, both from the health point of view and from the social point of view. So, what can we learn from our successes and from our failures?
Plenary 4: Digital health – person centred?
Organisers: WHO Regional Office for Europe, EUPHA. Friday 12 November, 10:10 CET
Digital health has promised health system transformation, and largely failed to deliver. One key issue is that the data are usually organisation centred, and not person centred. A range of challenges have inhibited this. A combination of the smarter use of standards and GDPR rules has the potential to change all of this. Is public health going to be at this table?
Plenary 5: Climate change, justice and public health – a triple role
Organiser: EuroHealthNet. Friday 12 November, 16:20 CET
The COVID-19 pandemic has exposed structural gaps in our economies and social structures, as well as the need to 'build back better'. This is particularly crucial to ensure that we achieve a net zero carbon society while simultaneously addressing the social crisis and promoting greater health and wellbeing for all: achieving a green, healthy and just transition, leaving no one behind regardless of age, gender, ethnicity, and income and education levels.
Closing session of the 14th EPH Conference
Friday 12 November, 17:30 CET.
Awards ceremony: Best Poster and Abstract Prizes, Ferenc Bojan Award and welcome to next year's 15th EPH Conference, Berlin, Germany.
5. EUPHA members update
New EUPHA members
We are happy to anounce that two new members have joined our network.
The Panhellenic Union of Public Health Physicians of National Health System (PEIDY E.S.Y) has joined us as a full member.
Miss Romana Novakovic, Program Leader and Tutor at UNICAF in Cyprus, has jointed as an individual member.
Nutri-Score: the EHESP School of Public Health signs the Call to implement the front-of-pack nutrition label in Europe
European scientists signed a Call to implement Nutri-Score in Europe, a simple and transparent front-of-pack food label with rigorous scientific support, intended to guide dietary choices and thus contribute to chronic disease prevention. Through its Dean Laurent Chambaud, the EHESP – an institutional member of EUPHA and member of ASPHER – joins the many scientists and health professionals who have signed this appeal, and is working to ensure that the Schools of public health in all the Member States support and relay this declaration
https://www.ehesp.fr/en/2021/03/17/nutri...
7. Call for proposals, job opportunities
Apply to the SPHeRE PhD Programme
The intake for the Structured Population and Health-services Research Education programme is for September 2021. The application deadline is 19 April.
There are two modes of application for entry to the SPHeRE Programme:
The first mode is for individual applicants who wish to enrol on the Programme as a HRB SPHeRE Funded (full-time) or a Self-Funded scholar (part-time or full-time)
The second mode is for individual applicants who wish to enrol on the Programme as an alternatively funded scholar. This year, a scholarship is also available as part of a HRB Research Leader Award in Implementation Science. (details of project below)
More information can be found in the link.
https://www.sphereprogramme.ie/apply/
8. Interesting news
PHIRI project - March newsletter
On November 1st 2020, the PHIRI project (Population Health Information Research Infrastructure for COVID-19) was officially launched. PHIRI's vision is to implement a research infrastructure to facilitate and generate the best available evidence for research on health and well-being of populations as impacted by COVID-19.
Get to know the project in their March newsletter!
https://mailchi.mp/3eb3995ac921/phiri-fi...
Targeting the European Commission: The 7 Lobbying Techniques of Big Tobacco
A new report from the European Public Health Alliance and Corporate Europe Observatory analyses key contacts between the European Commission (EC) and the tobacco industry to better understand why the EC has struggled to implement a consistent policy around tobacco industry meetings.
https://exposetobacco.org/wp-content/upl...
Ten steps to gender equity: The BMJ's resolutions
'When the journal previously wrote about the underrepresentation of women in the discourse and decision making on covid-19, they were challenged to commit to policies and guidelines that enable better representation of women in our publications and structures. Here, then, are ten changes that we are making to promote gender equity across The BMJ'.
https://blogs.bmj.com/bmj/2021/03/08/ten...
Public health foresight in light of COVID-19
This foresight exercise, conducted by EuroHealthNet and the National Institute for Public Health and the Environment of the Netherlands (RIVM), aimed to understand and discuss some of the trends and challenges but also the potential opportunities that have arisen from the pandemic, to inform members' strategies and their work.
https://eurohealthnet.eu/sites/eurohealt...
Mobilizing Messages: How six cities are communicating about COVID-19
'This articles highlights six cities within the Partnership for Healthy cities global network that have created COVID-19 communication campaigns in recent months to promote awareness and healthy behaviors. Adapted to meet local needs, most of the campaigns are based on the 3 W's: —wear a mask, wash your hands and watch your distance.'
https://www.vitalstrategies.org/vital-st...
Covid-19: Vaccine hesitancy fell after vaccination programme started
The BMJ | 26 March 2021
Preliminary findings from University College London's Virus Watch study suggest that 86% of those who were unsure about having the vaccine or planned to refuse it in December 2020 have now changed their minds.https://www.bmj.com/content/372/bmj.n837
Brussels Silent on Vaccinating Undocumented Migrants
'Undocumented persons are being left out of COVID-19 national vaccination programmes and Brussels remains alarmingly silent about it. This should come as no surprise as migration is a toxic issue and governments in EU countries are now under immense pressure to vaccinate their own citizens as soon as possible.
https://euobserver.com/opinion/151219
9. Upcoming courses and conferences
10th Europaediatrics 2021
10 Jun 2021 - 12 Jun 2021 / Zagreb, Croatia
Organiser: EPA / UNEPSA with European Confederation of Primary Care Paediatricians
IRCOBI European conference
8 Sep 2021 - 10 Sep 2021 / Munich Germany
Organiser: International Research Council of Biomechanics of Injury
XXII World Congress on Safety and Health at Work
19 Sep 2021 - 22 Sep 2021 / Toronto, Canada
Organiser: International Labour Organization (ILO); International Social September Security Association (ISSA); Institute for Work & Health (IWH) & Canadian Centre for Occupational Health & Safety (CCOHS)
8th RSS 2021 International Conference
22 Sep 2021 - 24 Sep 2021 / Athens, Greece
Organiser: National Technical University of Athens, Road Safety Observatory September (NRSO) in cooperation with the Hellenic Institute of Transportation Engineers (HITE)
Global Health Literacy Summit
3 Oct 2021 - 5 Oct 2021 / International Health Literacy Association, E-DA Healthcare Group, I-Shou University
Organiser: Kaohsiung, Taiwan
FERSI Conference 2021
28 Oct 2021 - 29 Oct 2021 /
Organiser: Forum of European Road Safety Research Organisations (FERSI)
10. Interesting publications
The hidden burden of eating disorders: an extension of estimates from the Global Burden of Disease Study 2019
The Lancet Psychiatry | Article | 3 March 2021
Anorexia nervosa and bulimia nervosa are the only eating disorders included in the Global Burden of Diseases, Injuries, and Risk Factors Study (GBD) 2019, yet binge-eating disorder and other specified feeding or eating disorder (OSFED) are more prevalent. This study sought to estimate the prevalence and burden of binge-eating disorder and OSFED globally and present a case for their inclusion in GBD.
https://www.thelancet.com/journals/lanps...
The changing climates of global health
The BMJ Global Health | Commentary | 23 March 2021
'The COVID-19 pandemic has shone a harsh light on the fractures and limitations of the global health apparatus, forcing a generalised rethink of institutional arrangements and modes of action. Whatever governance regimes for health and climate emerge from the current crises, we will need a new, and better, concept of 'the global', even as states reinvent the social compacts that have historically shaped claims to rights and protections in particular national contexts.'
https://gh.bmj.com/content/6/3/e005442.i...
Comparative efficacy of interventions for reducing symptoms of depression in people with dementia: systematic review and network meta-analysis
The BMJ | Research | 24 March 2021
In this systematic review, non-drug interventions were found to be more efficacious than drug interventions for reducing symptoms of depression in people with dementia without a major depressive disorder.
https://www.bmj.com/content/372/bmj.n532...
Post-acute COVID-19 syndrome
Nature | Review Article | 22 March 2021
In this article, the authors provide a comprehensive review of the current literature on post-acute COVID-19, its pathophysiology and its organ-specific sequelae. They discuss relevant considerations for the multidisciplinary care of COVID-19 survivors and propose a framework for the identification of those at high risk for post-acute COVID-19 and their coordinated management through dedicated COVID-19 clinics.
https://www.nature.com/articles/s41591-0...
Global, regional, and national mortality trends in youth aged 15-24 years between 1990 and 2019: a systematic analysis
The Lancet Global Health
The global health community is devoting considerable attention to adolescents and young people, but risk of death in this population is poorly measured. The authors aimed to reconstruct global, regional, and national mortality trends for youths aged 15–24 years between 1990 and 2019.
https://www.thelancet.com/journals/langl...
Trends in inequalities in disability in Europe between 2002 and 2017
Journal of Epidemiology & Community Health | Original article | 5 March 2021
Socioeconomic inequalities in disability appear to have increased over time in Europe between 2002 and 2017 as per EU-SILC, and have persisted as measured by the ESS. Efforts to further harmonise disability instruments in international surveys are important, and so are studies to better understand international differences in disability trends and inequalities.
https://jech.bmj.com/content/early/2021/...
Global health without sexual and reproductive health and rights? Analysis of United Nations documents and country statements, 2014-2019
The BMJ Global Health | Original Research | 29 March 2021
The findings suggest that the global shift in politics and anti-SRHR actors at UN negotiations and conferences have removed previously agreed on language on SRHR from future UN resolutions and outcome documents. This is a concern for the global realisation of SRHR.
https://gh.bmj.com/content/6/3/e004659
11. European Commission news
Commission welcomes European Parliament's adoption of EU4Health programme
The Commission welcomes the vote of the European Parliament on the EU4Health programme, marking an important step towards making €5.1 billion available to strengthen the resilience of health systems and promote innovation in the health sector.
https://ec.europa.eu/commission/presscor...
European Commission authorises fourth safe and effective vaccine against COVID-19
On March 11th, the European Commission has granted a conditional marketing authorisation (CMA) for the COVID developed by Janssen Pharmaceutica NV. This is the fourth COVID-19 vaccine authorised in the EU.
https://ec.europa.eu/commission/presscor...
Coronavirus: Commission proposes a Digital Green Certificate
Key elements of the regulation proposed by the Commission:
Accessible and secure certificates for all EU citizens;
Non-discrimination;
Only essential information and secure personal data.
The Digital Green Certificate system is a temporary measure. It will be suspended once the World Health Organization (WHO) declares the end of the COVID-19 international health emergency.
https://ec.europa.eu/commission/presscor...
Statement following the European Medicines Agency review of the COVID-19 vaccine AstraZeneca
'As the European Medicines Agency has clearly stated today, the benefits of the vaccine in combating COVID-19 continue to outweigh the risks of side effects. It is an effective and safe vaccine that greatly contributes to the efforts to address the impact of COVID-19 and the very serious health risks of an infection.'
https://ec.europa.eu/commission/presscor...
Commission welcomes entry into force of the EU4Health programme
EU4Health will make a significant contribution to the post-COVID-19 recovery by making the EU population healthier, supporting the fight against cross-border health threats and boosting the EU's preparedness and capability to respond effectively to future health crisis, as part of a future strong European Health Union.
Read the Q&A
Read the regulation
https://ec.europa.eu/commission/presscor...
COVID-19: EU helps to deliver vaccines to Moldova and medical items to Montenegro and North Macedonia
The EU is supporting Romania in delivering 50,400 doses of vaccines to Moldova in response to the COVID-19 pandemic. This delivery follows Moldova's request for vaccines through the EU Civil Protection Mechanism. The Commission coordinates and finances up to 75% of the costs for transporting the assistance.
https://ec.europa.eu/commission/presscor...
Coronavirus: Commission adopts a common approach to track COVID-19 through wastewater monitoring
The European Commission adopted a Recommendation on monitoring COVID-19 and its variants in wastewaters in the EU.
The aim is to make greater use of a new source of independent information on the spread of the virus and its variants, which will make a significant and cost-effective contribution to public health decision-making.
https://ec.europa.eu/jrc/en/news/coronav...
Work as an expert: Call for expression of interest 2021-2027
The European Union Institutions appoint external experts to assist in the evaluation of grant applications, projects and tenders, and to provide opinions and advice in specific cases. The new call for expression of interest for experts for the programming period 2021-2027 is now open.
https://ec.europa.eu/info/funding-tender...
12. European Centre for Disease Prevention and Control news
Eurosurveillance - Volume 26, Issue 9, 04 March 2021
Rapid communication
Early assessment of diffusion and possible expansion of SARS-CoV-2 Lineage 20I/501Y.V1 (B.1.1.7, variant of concern 202012/01) in France, January to March 2021
Research
Economic evaluation of whole genome sequencing for pathogen identification and surveillance – results of case studies in Europe and the Americas 2016 to 2019
Incidence of COVID-19 in patients exposed to chloroquine and hydroxychloroquine: results from a population-based prospective cohort in Catalonia, Spain, 2020
Surveillance
High impact of molecular surveillance on hepatitis A outbreak case detection in Sweden: a retrospective study, 2009 to 2018
https://www.eurosurveillance.org/content...
Eurosurveillance - Volume 26, Issue 10, 11 March 2021
Rapid communication
Tracking SARS-CoV-2 lineage B.1.1.7 dissemination: insights from nationwide spike gene target failure (SGTF) and spike gene late detection (SGTL) data, Portugal, week 49 2020 to week 3 2021
Acute onset supraclavicular lymphadenopathy coinciding with intramuscular mRNA vaccination against COVID-19 may be related to vaccine injection technique, Spain, January and February 2021
Research
COVID-19: cross-border contact tracing in Germany, February to April 2020
Review
Towards a sensitive and accurate interpretation of molecular testing for SARS-CoV-2: a rapid review of 264 studie
Author's correction
Correction for Euro Surveill. 2020;26(9)
Correction for Euro Surveill. 2020;24(13)
https://www.eurosurveillance.org/content...
Eurosurveillance - Volume 26, Issue 11, 18 March 2021
Rapid communication
Very little influenza in the WHO European Region during the 2020/21 season, weeks 40 2020 to 8 2021
Case fatality risk of the SARS-CoV-2 variant of concern B.1.1.7 in England, 16 November to 5 February
Research
Paediatric tuberculosis during universal and selective Bacillus Calmette–Guérin vaccination policy: a nationwide population-based retrospective study, Finland, 1995–2015
Surveillance
The impact of social and physical distancing measures on COVID-19 activity in England: findings from a multi-tiered surveillance system
Miscellaneous
World Tuberculosis Day 2021: keeping an eye on the 2030 target Job vacancies at the European Centre for Disease Prevention and Control (ECDC)
https://www.eurosurveillance.org/content...
Eurosurveillance - Volume 26, Issue 12, 25 March 2021
Rapid communication
Robust antibody responses in 70–80-year-olds 3 weeks after the first or second doses of Pfizer/BioNTech COVID-19 vaccine, United Kingdom, January to February 2021
Detection of SARS-CoV-2 lineage P.1 in patients from a region with exponentially increasing hospitalisation rate, February 2021, Rio Grande do Sul, Southern Brazil
Research
Healthcare workers' knowledge, attitudes and behaviours with respect to antibiotics, antibiotic use and antibiotic resistance across 30 EU/EEA countries in 2019
Outbreaks
Investigation of a pertussis outbreak and comparison of two acellular booster pertussis vaccines in a junior school in South East England, 2019
Miscellaneous
Job vacancies at the European Centre for Disease Prevention and Control (ECDC)
Author's correction
Correction for Euro Surveill. 2020;25(28)
Correction for Euro Surveill. 2020;25(23)
https://www.eurosurveillance.org/content...
Rollout of COVID-19 vaccines in the EU/EEA: challenges and good practice
The aim of this report is to share the challenges countries are facing with the rollout of the COVID-19 vaccine deployment process. It also aims to share lessons learned and good practice that countries have put in place to mitigate the challenges.
https://www.ecdc.europa.eu/en/publicatio...
13. WHO news
Statement - International Women's Day: the need to build back better, with women in the lead
This statement by Dr Hans Kluge, WHO Regional Director for Europe, carries out three key messages:
To diminish the severe socioeconomic impact of COVID-19 on women, their economic participation needs to increase and we need to address the pay gap.
We should collectively ensure that women take an increasing part in national, regional and local decision-making on COVID-19 prevention and control.
We need enhanced social support, prevention, early detection and treatment for women at risk of domestic violence. We must also address the mental health impact of the virus and prevent health worker burnout.
EUPHA welcomes this statement and emphasizes the need to empower and support women leaders in European and global public health.
https://www.euro.who.int/en/media-centre...
Republic of Moldova prepares for COVID-19 vaccine deployment
An unprecedented readiness drill was conducted in the Republic of Moldova in preparation for the arrival of the first shipment of COVID-19 vaccines. The drill was organized by the national health authorities with support from WHO, in anticipation of the country's first delivery of vaccines through the COVID-19 Vaccines Global Access (COVAX) Facility.
https://www.euro.who.int/en/countries/re...
Inspiring change: women's leadership in health care is vital during the COVID-19 pandemic and beyond
COVID-19 continues to exacerbate existing inequalities and place a disproportionate burden on women, including in health-care settings. Women health workers are faced with increased workloads, a gender pay gap, shortages of personal protective equipment that fits them, and harassment and violence as they respond to the pandemic on the frontlines.
https://www.euro.who.int/en/countries/se...
WHO/Europe and ECDC joint press release: Ending tuberculosis is a race against time and drug resistance
The tuberculosis burden in the WHO European Region as a whole is decreasing, and is down 19% overall for 2015–2019, according to the latest WHO/ECDC report "Tuberculosis surveillance and monitoring in Europe 2021" (2019 data). However, despite this progress, the EU/EEA is not currently on track to reach the goal of ending the TB epidemic by 2030.
https://www.euro.who.int/en/media-centre...
A call to action: national governments and the global community must act now
The Pan-European Commission on Health and Sustainable Development called on governments, economic and social stakeholders, and international organizations to rethink their broad policy priorities, to step up investments and reforms in health- and social-care systems, and to upgrade global governance of public goods, such as health and the environment.
Read the call to action
https://www.euro.who.int/en/health-topic...
Serbia's COVID-19 vaccination campaign off to a strong start
In Serbia, more than 1 million people, or over 13% of the country's population, have now been vaccinated against the virus responsible for COVID-19. This early success provides a strong foundation for the broader population-wide campaign yet to come.
https://www.euro.who.int/en/countries/se...
The quality-of-care agenda in fragile, conflict-affected and vulnerable settings
This document outlines a practical approach to taking action for quality of care in settings of fragility, conflict and vulnerability. It provides a starting point for planning and implementing action for quality health services that are effective, safe, people-centred, timely, efficient, equitable and integrated.
https://apps.who.int/iris/bitstream/hand...
This newsletter received co-funding under an operating grant from the European Union's Health Programme (2014-2020). The content of this newsletter represents the views of the author(s) only and is his/her sole responsibility; it cannot be considered to reflect the views of the European Commission and/or the Consumers, Health, Agriculture and Food Executive Agency or any other body of the European Union. The European Commission and the Agency do not accept any responsibility for use that may be made of the information it contains.
Unsubscribe
If you would like unsubscribe from the EUPHA newsletter then please click here.