European Public Health WEEK

22-26 May 2023

Public health: Global issues, local actions




Please note: The 2023 European Public Health Week (EUPHW) has ended but if you would like to be kept in the loop, for a summary of the 2023 edition and timely announcements on the 2024 edition, please consider signing up for the EUPHW newsletter by sending us a quick email.
MEDIA TOOLKIT
On this page you can find the media toolkit. This inclused materials and guidance to help promote public health messages and details about the EUPHW events.
WHY SHOULD I USE THIS TOOLKIT?
We provide ready-to-use key messages, visual materials and other resources relevant to each of the 5 daily themes to help your efforts in communicating with your audiences, particularly through social media, newsletters and websites.
HOW SHOULD I USE THIS TOOLKIT
You can simply download or copy/paste the various materials.
CAN I CHANGE THE MATERIALS?
To maximise impact with your audiences, you may want to translate them into your local language. This option is available in materials that we provide an editable version for. However, the visual elements must not be altered in any way, nor the slogan "Public health: Global issues, local actions" and the themes of the 5 days. The use of the European Commission and World Health Organization logos is not permitted.
WHO SHOULD I SHARE THESE MATERIALS WITH?
IF YOU ARE A PUBLIC HEALTH ORGANISATION
You can share them with your usual stakeholders as well as with your staff. We highly encourage you to contact your institutions' press and communications offices as early as possible so they can disseminate the initiative through the institution's channels and help to engage local media.
IF YOU ARE AN INDIVIDUAL PROFESSIONAL
You can share materials with your institution's communications offices and colleagues, as well as with your own network, e.g. on social media channels.
IF YOU ARE A CITIZEN INTERESTED IN PUBLIC HEALTH
We encourage you to share our messages and visual materials with your friends, family, schools and workplaces through your own social media channels.
IF YOU ARE A JOURNALIST OR ANOTHER MEDIA PROFESSIONAL
You can use materials for your media coverage of the EUPHW. If you wish to conduct interviews with those involved in the EUPHW, please send your media enquiry to EUPHAcommunications@eupha.org.
TIPS TO HELP PROMOTE PUBLIC HEALTH MESSAGES AND EUPHW EVENTS
Use the template for event hosts for a good start as event host

Disseminate your event! (guidance available soon)

Share key messages, facts and figures about each of the daily themes on your own social media feeds, newsletters and websites (available soon)
Check which EUPHW events you are most interested in joining, in person or online

Share your thoughts on social media about the events you are attending using #EUPHW and #EUPHW[country in English], e.g. #EUPHWnorway
MATERIALS FOR DOWNLOAD

THEME IMAGES & ANIMATED GIFS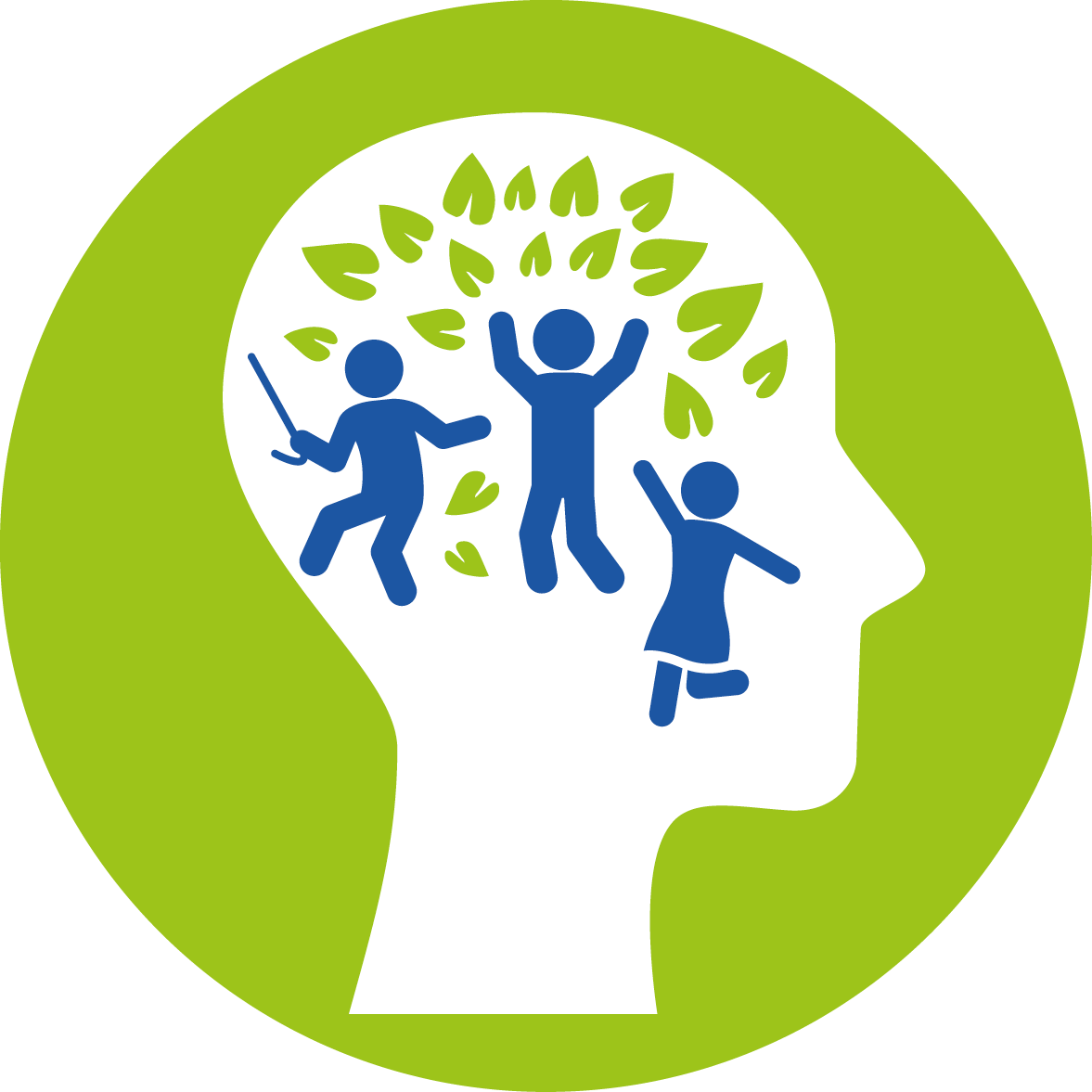 Day 1 (22 May) Mental health for all
Download the image here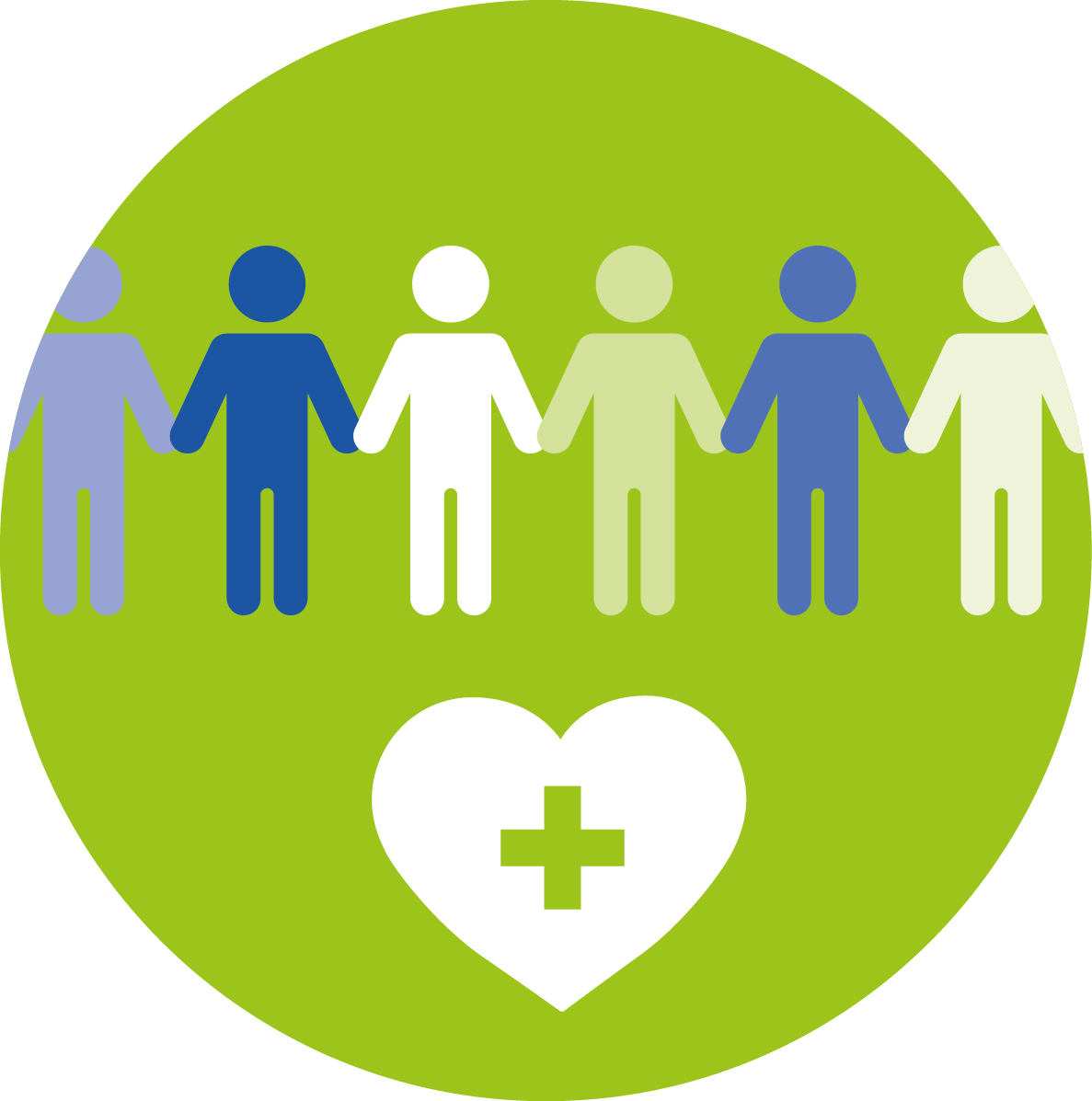 Day 2 (23 May) Diversity in health
Download the image here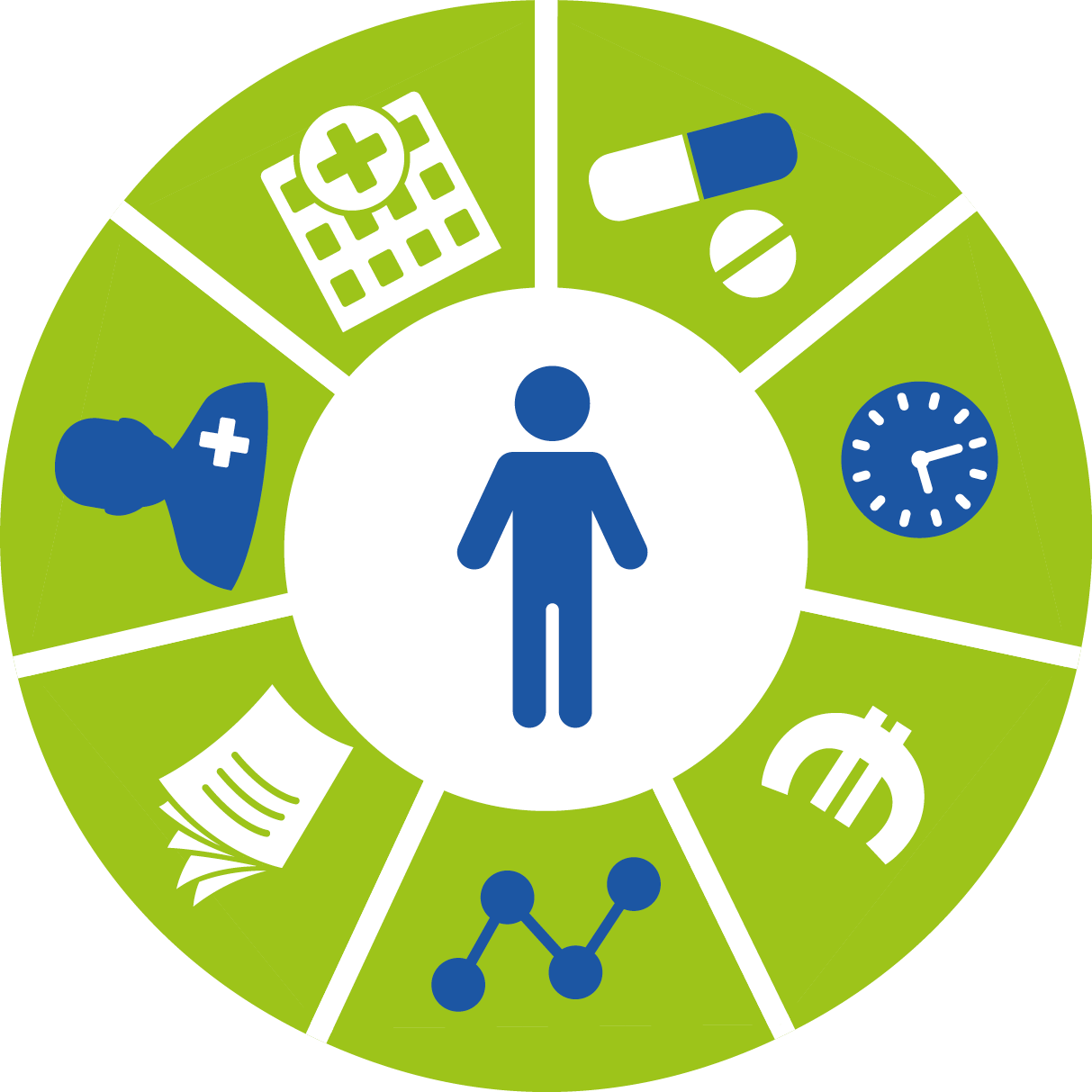 Day 3 (24 May) Access to care
Download the image here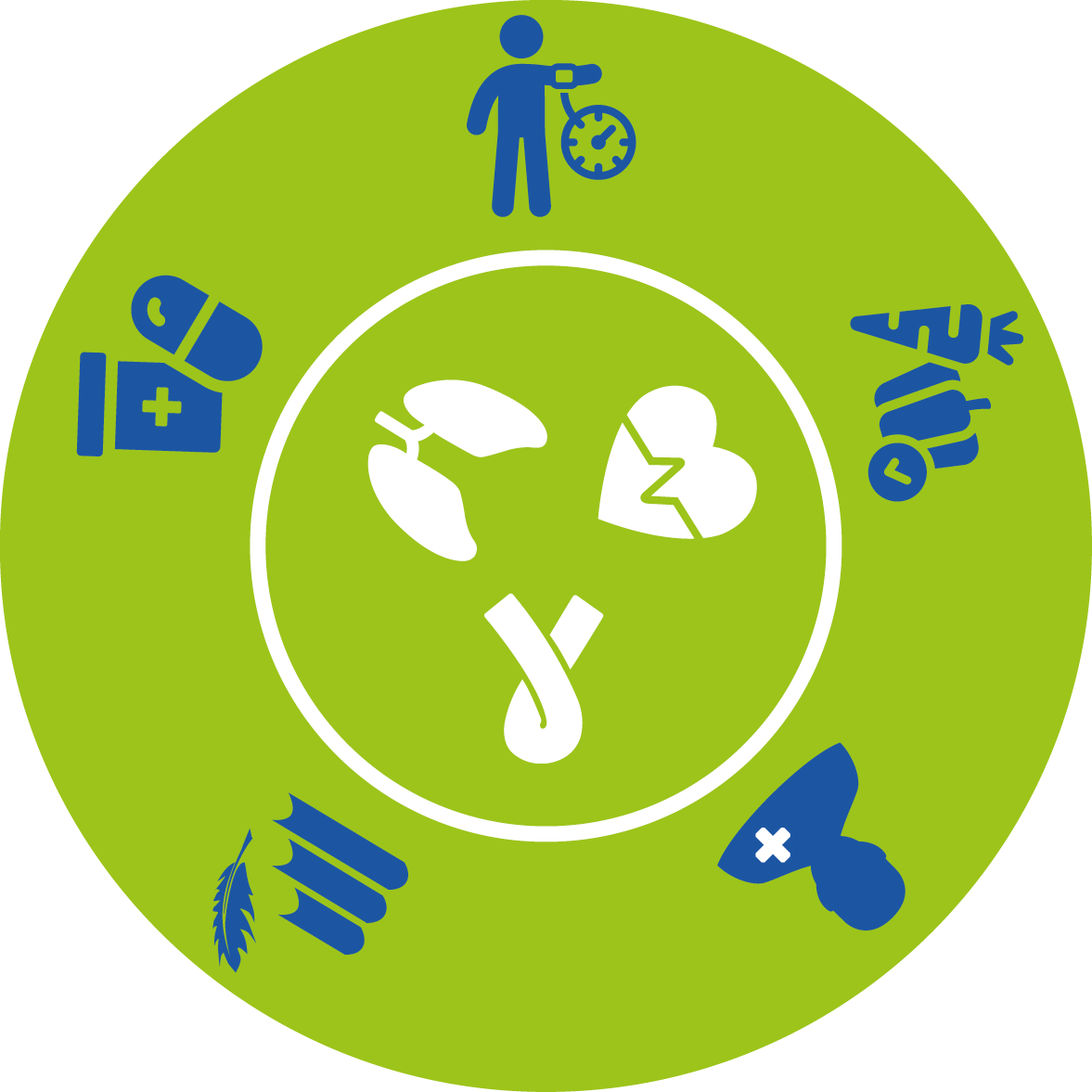 Day 4 (25 May) Prevention and control of chronic diseases
Download the image here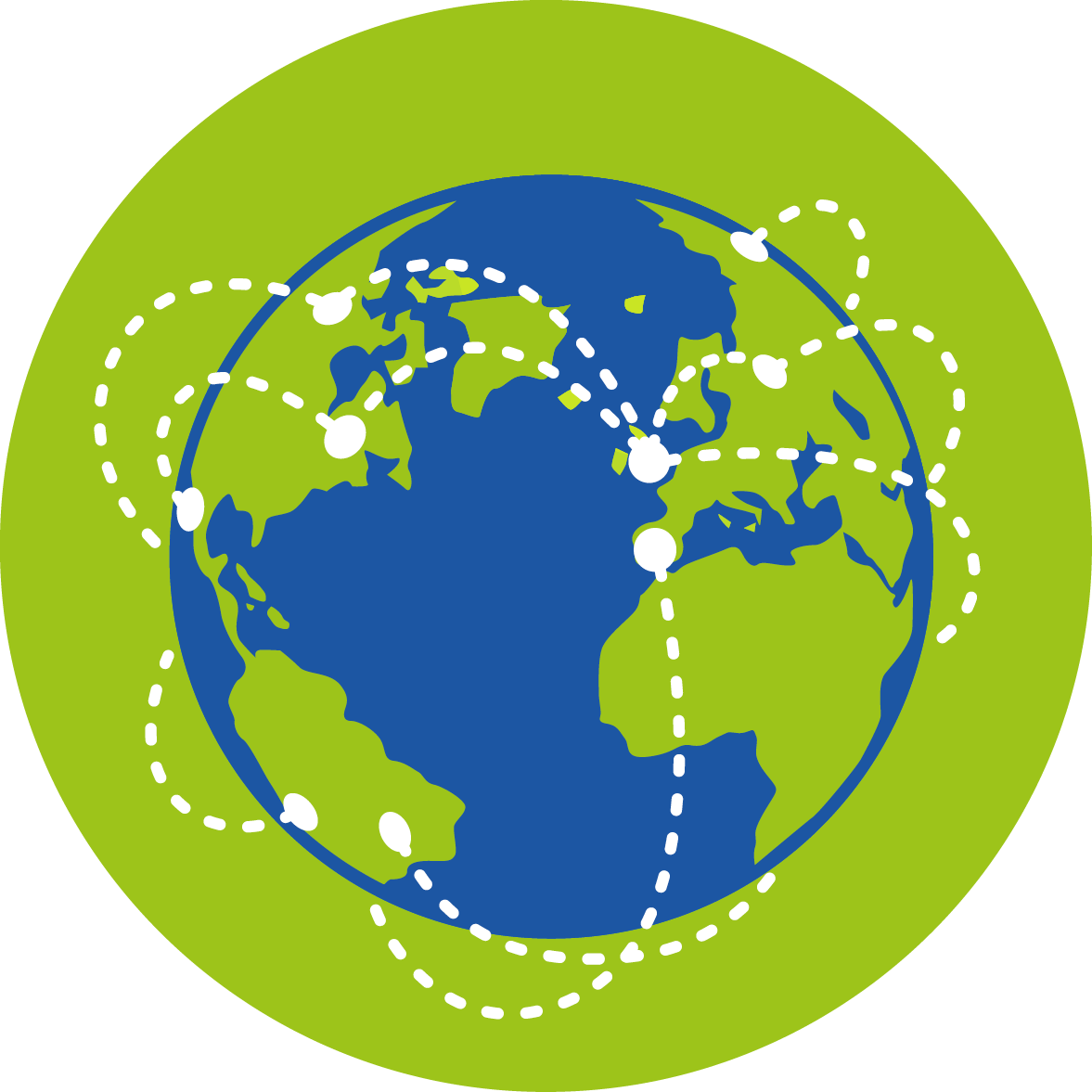 Day 5 (26 May) Global health emergencies and response
Download the image here
EVENT PROGRAMME TEMPLATES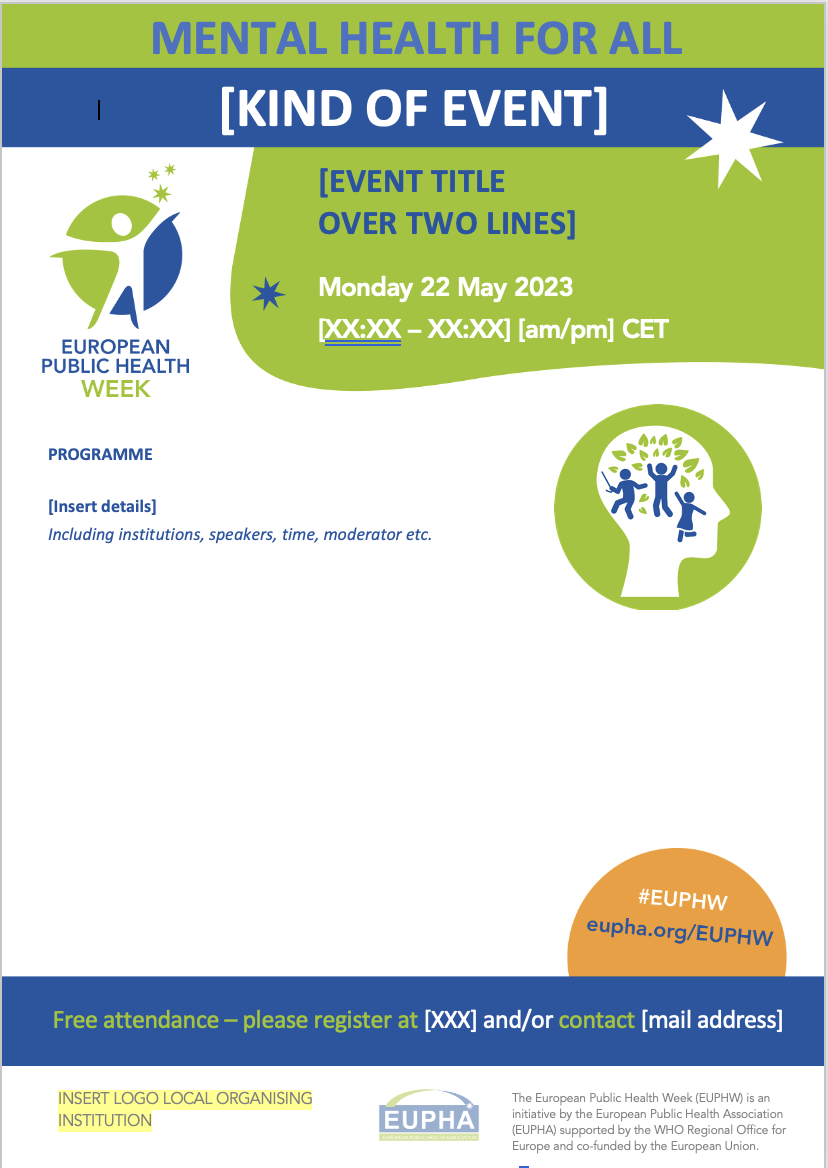 E-FLYERS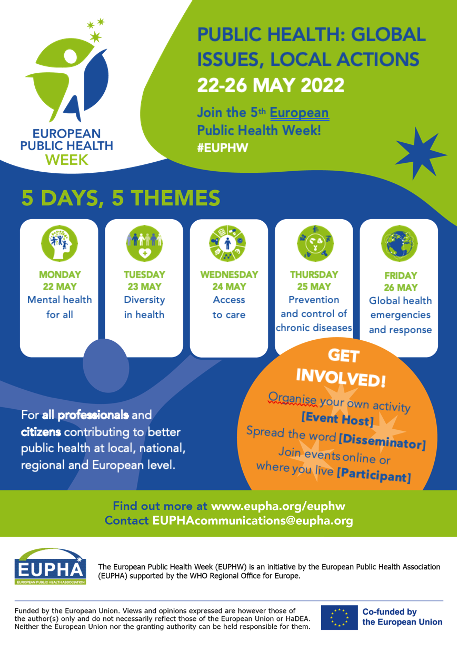 COLOUR CODES
The RGB codes for the EUPHW:
Blue: RGB 28/86/164
Green: RGB 157/196/26
The font is Avenir
LOGOS
Download the general EUPHW logo:
Download your country logo:

If you wish to use the EUPHA logo, please get in touch with us at euphacommunications@eupha.org.