Webinar agenda
Wednesday 16 November 2022, 13:00 - 14:00 (CET)
Inclusive and participatory policy-making: can it be measured and assessed?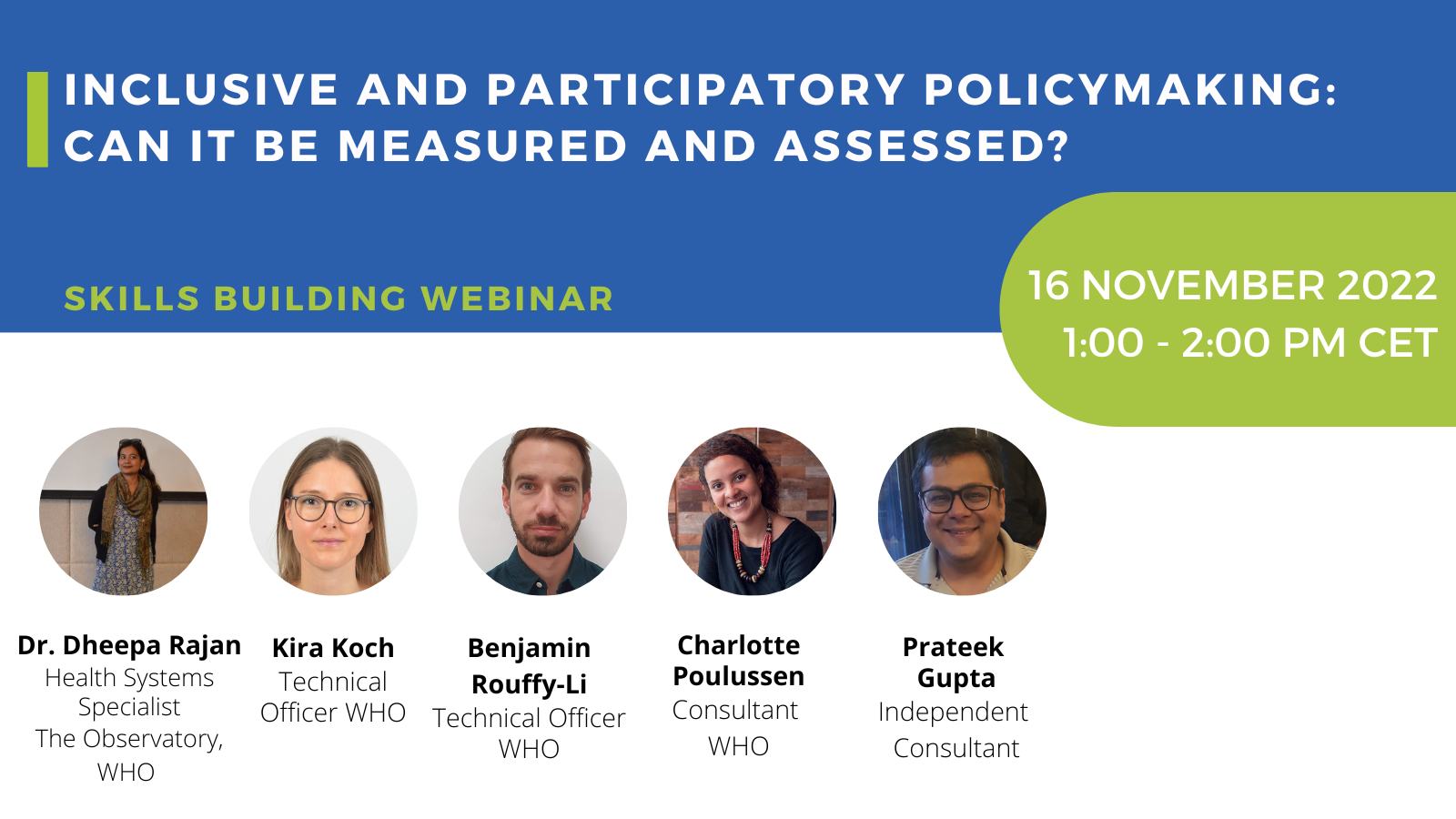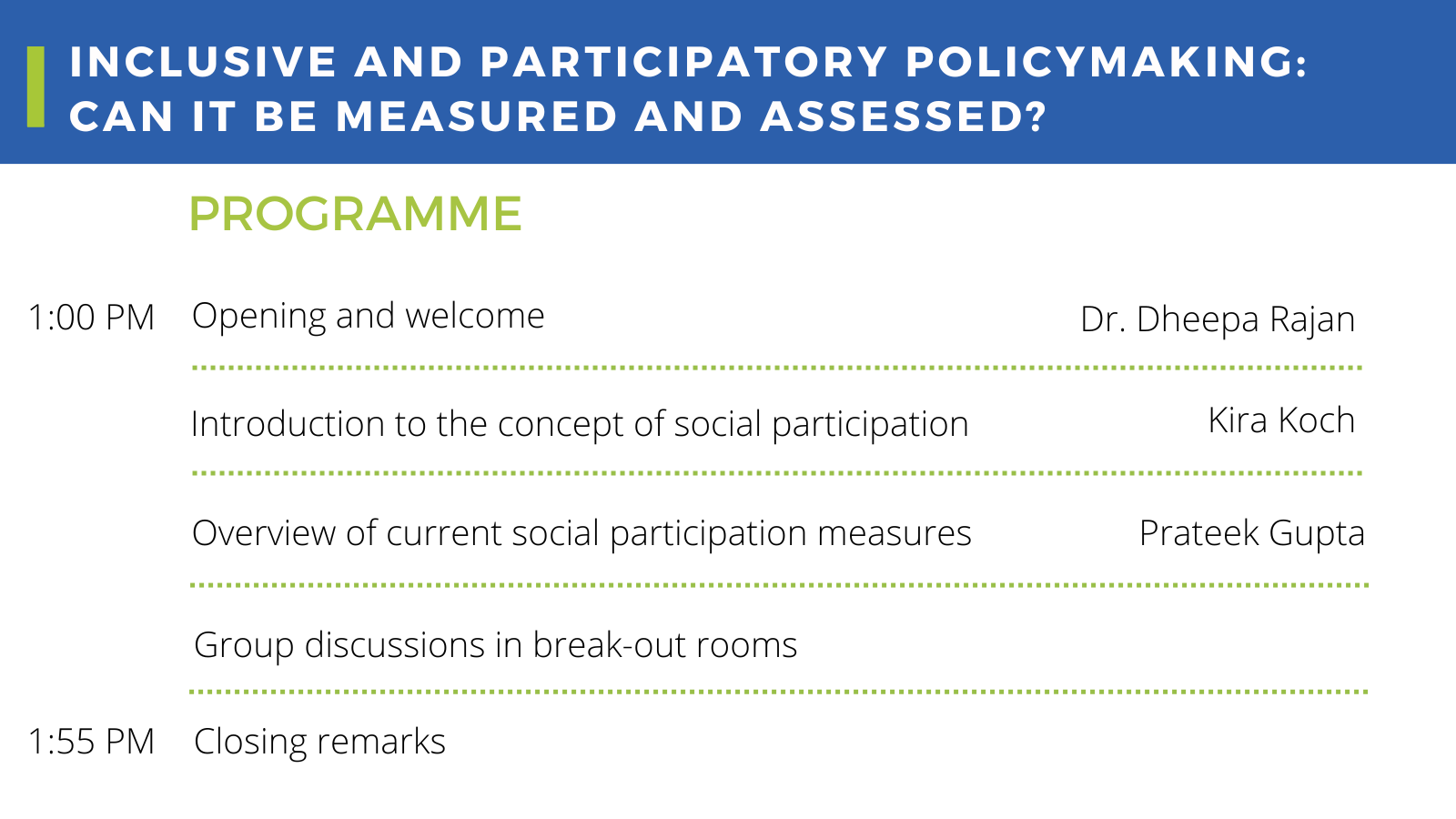 Organised by: World Health Organization
Webinar powered by: EUPHA
Co-funded by: the European Union
Bringing people's voices into policy- and decision-making processes is a challenging but crucial element of health systems governance for universal health coverage. During this webinar participants will learn about participatory governance and the necessary pre-requisites for setting-up and institutionalising participatory decision-making spaces. This webinar will also provide insights on how to measure social participation and create room for discussion on how policymakers can make best use of these measures for improved policy design and decision-making.