The European Public Health Association
Newsletter - November 2022
| | | |
| --- | --- | --- |
| | Newsletter - November 2022 | |
1. Editorial
While writing this editorial, we look back on an incredibly successful European Public Health Conference in Berlin. It was really wonderful to meet in-person with over 2,500 delegates and exchange the latest scientific insights for the entire scope of public health. You will find several outputs of the conference in this newsletter, among which interview blogs by the EUPHA conference fellows. Another item we would like to draw your attention to is the new European Journal of Public Health e-collection on health and health care for refugees and migrants, that was compiled as an advocacy tool for the current Czech EU Presidency. We hope that these items as well as all the other content of this November edition of the Newsletter are of interest to you!

Iveta Nagyova, EUPHA president and Marieke Verschuuren, Executive Director
2. EUPHA update
New section presidents
We welcome three new Section presidents to EUPHA.
Public health policy and politics
New president: Sofia Ribeiro

Sexual and gender minority health
New president: Arjan van der Star
Social security, work and health
New president: Ute Bültmann

We sincerely thank outgoing section presidents Marleen Bekker (EUPHA-PHPP) Richard Bränström (EUPHA-SGMH) and Gunnel Hensing (EUPHA-SSWH) for their commitment to public health and EUPHA over the past few years!
Insights from the 15th European Public Health conference in Berlin, November 2022 - EUPHAnxt fellows' blogs
Dive deeper into some of the themes discussed at the 15th European Public Health (EPH) conference, held 9-12 November 2022 in Berlin, Germany. Through the EUPHAnxt fellowship programme, six fellows were given the opportunity to experience the EPH Conference. They had a full programme, including mentoring sessions with prominent public health experts in Europe. The fellows also interviewed speakers from their favourite sessions. Read the interview blogs here:
3. European Public Health Conference
15TH EUROPEAN PUBLIC HEALTH CONFERENCE BERLIN 2022
Certificate of attendance / accreditation
We hope you enjoyed the EPH Conference in Berlin and that the meetings with colleagues from Europe and beyond have given you renewed energy in your daily work. The 15th EPH Conference has been accredited by the European Accreditation Council for Continuing Medical Education (EACCME) with 26 European CME credits. Each medical specialist should claim only those hours of credit that he/she actually spent in the educational activity. The Certificate is downloadable from your personal EPH Conference account. The Certificates are available until 1 April 2023.
Abstracts 15th EPH Conference
Abstracts of the 15th EPH Conference are published in the Abstract Supplement of the fully Open Access European Journal of Public Health (EJPH). Find the Abstract Supplement here.
Evaluation 15th EPH Conference
Take a few moments to evaluate the Berlin Conference. Your feedback is important to us and helps us improve the conference and better meet your needs. All you need to do is to login to your EPH Conference account and give us a few minutes of your time.
16th European Public Health Conference Dublin 2023
The 16th EPH Conference will be held in Dublin, Ireland, from 8 – 11 November 2023. Theme of the EPH conference 2023 is: Our Food, Our Health, Our Earth : A Sustainable Future for Humanity. The conference will be held at the CCD, Dublin. Read more.
Abstract submission Dublin 2023
Abstract submission for the 16th EPH Conference is open from 1 February until 1 May 2023. The EPH Conference offers excellent opportunities to learn from the latest research and practice, to network with experts and colleagues and to expand your professional horizons. Abstracts are invited for workshops and single presentations in all areas of public health research, practice, policy and education. Abstracts are considered for workshops, oral, pitch and poster presentations. Do not miss the opportunity to share your work at the largest public health event in Europe. Check our website for any updates.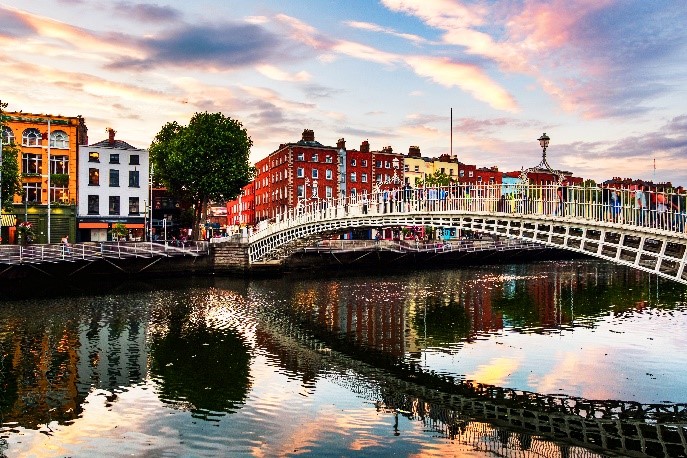 4. EUPHA members update
E-collection: Health and health care for refugees and migrants
It comes as no surprise that one of the priorities of the Czech presidency of the Council of the European Union (EU), which runs from July till December 2022, is "Managing the refugee crisis and Ukraine's post-war recovery". Per capita, the Czech Republic is receiving the most refugees from Ukraine.
The Czech Society of Social Medicine and Health Care Management, EUPHA member, compiled a collection of papers from the European Journal of Public Health, presenting the evidence on access to care for refugees, asylum seekers, and migrants, which can be applied to the current context of the war in Ukraine. The editorial, which highlights possible courses of action to health policy makers in the EU, is co-authored by the vice-presidents of the EUPHA Migrant and ethnic minority section.
The e-collection on Health and health care for refugees and migrants is available here.
New full member: HASUDER - Association of Public Health Specialists of Turkiye
We welcome HASUDER - Association of Public Health Specialists of Turkiye to the EUPHA network. We look forward to a fruitful cooperation.

5. European Journal of Public Health
Advance articles - November 2022
Country differences in the cross-sectional associations between smoking and depressive symptoms in adolescence
Elena Raffetti, Francesco Donato, Federico Triolo, Filip Andersson, Yvonne Forsell, Maria Rosaria Galanti
Evidence of the emergence of illicit benzodiazepines from online drug forums
Abeed Sarker, Mohammed Ali Al-Garadi, Yao Ge, Nisha Nataraj, Londell McGlone, Christopher M Jones, Steven A Sumner
Period effects in the risk of labour market marginalization among refugees in Sweden: a register-based cohort study
Stefanie Kirchner, Ridwanul Amin, Thomas Niederkrotenthaler, Alexis E Cullen, Katalin Gémes, Magnus Helgesson, Ellenor Mittendorfer-Rutz
Evidence of the emergence of illicit benzodiazepines from online drug forums
Abeed Sarker, Mohammed Ali Al-Garadi, Yao Ge, Nisha Nataraj, Londell McGlone, Christopher M Jones, Steven A Sumner
Personalized prevention in oncology: integrating the current approaches for the benefit of population health
Stefania Boccia, Walter Ricciardi
Four decades of screening and brief alcohol intervention research: the peg and the hole
Per Nilsen, Sven Andréasson
Cardiovascular mortality trends in Switzerland 1995–2018
Lisa Sorrentino, Arnaud Chiolero, Cristian Carmeli
Measles cases in Split-Dalmatia County (a Croatian tourist region), in May–July 2019: outbreak report and lessons learnt
Milka Brzovic, Katija Barac Juretic, Anamarija Jurcev-Savicevic, Linda Mihojevic, Diana Nonkovic, Pero Rizvan, Matea Vujevic Petrovic, Marija Tonkic, Bernard Kaic, Andrea Babic-Erceg, Tatjana Vilibic-Cavlek, Jelena Ivancic-Jelecki
Is rare cancer care organized at national health system level? Multiple case study in six EU countries
Joan Prades, Annalisa Trama, Paolo G Casali, Jean-Francois Emile, Nathalie Gaspar, Ramunas Janavicius, Rasa Jančiauskien
Estimating the worldwide burden of health loss due to hearing loss
Riccardo Nocini, Brandon M Henry, Giuseppe Lippi, Camilla Mattiuzzi
Perinatal mortality in Ireland: inequalities by socio-economic group and country of birth
Katie Duffy, Sheelah Connolly, Anne Nolan, Bertrand Maître
Income differences in partial life expectancy between ages 35 and 64 from 1988 to 2017: the contribution of living arrangements
Jade Knop, Pekka Martikainen, Hanna Remes, Lasse Tarkiainen
Mental health by native–immigrant intermarriage in Sweden: a register-based retrospective cohort study
Helena Honkaniemi, Sol Pía Juárez, Mikael Rostila
Trends in smoking-attributable mortality in Spain: 1990–2018
Julia Rey-Brandariz, Mónica Pérez-Ríos, María Isolina Santiago-Pérez, Iñaki Galán, Anna Schiaffino, Leonor Varela-Lema, Agustín Montes, María Esther López-Vizcaíno, Alexandra Giraldo-Osorio, Cristina Candal-Pedreira, Alberto Ruano-Ravina
The architecture of the European Union's pandemic preparedness and response policy framework
Dimitri Eerens, Rok Hrzic, Timo Clemens
Labor force participation during COVID-19 and risk of depression: a Danish register study
Sophie S Hellmann, Sanne P Møller, Annette K Ersbøll, Ziggi I Santini, Maj Britt D Nielsen, Morten K Grønbæk, Ola Ekholm, Lau C Thygesen
European public mental health responses to the COVID-19 pandemic
Naomi Wilson, Shari McDaid, Frank Wieber, Jutta Lindert
Vaccination barriers and drivers in Romania: a focused ethnographic study
Eve Dube, Adriana Pistol, Aurora Stanescu, Cassandra Butu, Sherine Guirguis, Oana Motea, Anca Elvira Popescu, Alexandra Voivozeanu, Miljana Grbic, Marie-Ève Trottier, Noel T Brewer, Julie Leask, Bruce Gellin, Katrine Bach Habersaat
Burden of disease among older adults in Europe—trends in mortality and disability, 1990–2019
Kim Moesgaard Iburg, Periklis Charalampous, Peter Allebeck, Elsa Jonsson Stenberg, Rónán O'Caoimh, Lorenzo Monasta, José L Peñalvo, David M Pereira, Grant M A Wyper, Vikram Niranjan, Brecht Devleesschauwer, Juanita Haagsma
The impact of switching from single-use to reusable healthcare products: a transparency checklist and systematic review of life-cycle assessments
Mattis Keil, Tobias Viere, Kevin Helms, Wolf Rogowski
E-Collection on Health and health care for refugees and migrants
This e-collection presents the evidence on access to care for refugees, asylum seekers, and migrants, which can be applied to the current context of the war in Ukraine. Based on the evidence from the collection of papers, we present possible courses of action to health policy makers in the EU.
Explore the e-collection
6. Call for proposals, job opportunities
Associate Professor of Public Health Economics and Evaluations, Aarhus University, Denmark
Click here for more information.
EFPC is searching for a junior coordinator for 32 hours per week
The aim of the European Forum for Primary Care (EFPC) is to improve the health of the population by promoting strong Primary Care. This is done by advocating for Primary Care, by generating information and evidence on Primary Care and by exchanging information between the members of the Forum. EFPC was initiated in early 2005 by a group of interested parties from several countries. EFPC is based at NIVEL – the Netherlands Institute for Health Services Research in Utrecht, The Netherlands.
You can find the vacancy details here.
Research coordinator at Interface Demography
The Vrije Universiteit Brussel is looking for a candidate with proven research experience in social sciences, demography, social epidemiology, population statistics, social health sciences or another relevant discipline, to be responsible for coordinating the research program and supporting the research staff.
Learn more
7. Interesting news
RESET Alcohol - A Global Alcohol Policy Initiative
This initiative is a collaboration between participating governments and leading global public health and alcohol policy organizations, that aims to reset the environment and reduce the health and social burden of alcohol. It puts proven policies, technical expertise and financial resources at the fingertips of governments who are ready to act towards a healthier, more prosperous future.
Learn more
Health systems performance assessment takes centre stage among public health experts
Key take-aways and related resources from the sessions the European Observatory on Health Systems and Policies led, co-led or participated in this year's European Public Health Conference in Berlin. Read more here.
How can we assess the performance of our health systems to inform policymaking?
Recording of an online event by the European Observatory on Health Systems and Policies | 15 November
Watch the recording here.
Does provider competition improve health care quality and efficiency?
Recording of an online event by the European Observatory on Health Systems and Policies | 22 November
Watch the recording here.
Access to dental care - trends in service provision and reforming dental care coverage in Europe
Recording of an online event by the European Observatory on Health Systems and Policies | 29 November
Watch the recording here.
CultureForHealth Report
The aim of this scoping review is to synthesise existing evidence on the positive effect of arts and cultural activities on health and well-being. This means the review is not limited to a few research questions but seeks to provide a clear indication of the volume of existing literature, the key concepts, focus points and the types of studies that exist. It also identifies knowledge gaps in the existing literature. Finally, it gathers policy recommendations and identifies challenges, further expanding the scope of the report beyond the proposed policy directions and specific policy measures.
Read the report
Learn more about the EU funded project CultureForHealth
8. Upcoming courses and conferences
9. Interesting publications
The implications of population ageing for health financing in the Western Pacific Region: Exploring future scenarios and policy options for selected countries using the PASH Simulator
Read the publication here.
Multi-omics signatures of the human early life exposome
Nature | Article | 21 November 2022
In this work, the research team aimed to associate the personal early life exposome, measured in 1301 mother–child pairs of the Human Early Life Exposome (HELIX) project, with deep molecular phenotype data assessed in childhood and defined by the blood methylome and transcriptome, plasma proteins, and serum and urinary metabolites. The analysis identified 1,170 significant associations (249 in pregnancy and 921 in childhood) which provide insights into potential biological responses and sources of exposure.
Read more
Tobacco promotion restriction policies on social media
Tobacco control | Special communication | 3 November 2022
This study finds that, although most social media platform policies prohibited paid tobacco advertising, few addressed more novel strategies, such as sponsored/influencer content and few had age-gating to prevent youth access. There is a pressing need to regulate tobacco promotion on social media platforms.
Read more
Health system performance assessment: A primer for policy-makers
Read the publication here.
Does provider competition improve health care quality and efficiency?: Expectations and evidence from Europe
Read the publication here.
Health systems in action: Armenia
The Health System in Action (HSiA) Insights are a set of short summaries that capture what is happening in non-EU Member States; highlight progress and challenges country by country; and provide context for the WHO/Europe's European Programme of Work and its Roadmaps for Health and Wellbeing.
Read the publication here.
EUPHA members' priorities - selection on NCDs
EUPHA's member survey indicated that one of the public health priorities for our members is non-communicable diseases, such as cardiovascular diseases, chronic respiratory conditions and diabetes just to name a few. Therefore, we have compiled some recent and interesting articles relating to this research field, in addition to the usual interesting publication that we share in the newsletter.

Real-world data for precision public health of noncommunicable diseases: a scoping review
BMC Public Health | Research | 24 November 2022
Precision public health uses routinely collected real-world data on determinants of health to inform precision decision-making, interventions and policy based on social position, equity and disease risk, and continuously monitors outcomes – the right intervention for the right population at the right time. This scoping review aims to identify global exemplars of precision public health and the data sources and methods of their aggregation/application to NCD prevention.

Diabetes education: the key to a brighter tomorrow
The Lancet Diabetes & Endocrinology | Editorial | 13 November 2022
"An overarching goal of diabetes education must be to better communicate to the general public their risk of diabetes, the seriousness of the condition, and the consequences of living with diabetes over the life-course. Crucial to achieving this aim, must be elimination of the stigma associated with having type 1 or type 2 diabetes that exists in so many places and cultures around the world. Only when stigma is truly banished, will people be receptive to diabetes education, embrace it, and benefit from all that it has to offer and can achieve."

Symptom recognition and treatment-seeking behaviors in women experiencing acute coronary syndrome for the first time: a qualitative study
BMC Cardiovascular Diseases | Research | 28 November 2022
Women are more likely to delay medical help-seeking for acute coronary symptoms. Understanding patients' experience of the symptoms and their response is essential in improving help-seeking behaviors and timely diagnosis and treatment for ACS. This study aimed to explore women's experience of ACS, their response to the symptoms, and treatment-seeking decisions.

European Groundshot -- addressing Europe's cancer research challenges: a Lancet Oncology Commission
The Lancet | Commission | 16 November 2022
The European Groundshot—addressing Europe's cancer research challenges: a Lancet Oncology Commission highlights the need to pick up the pace on cancer research in Europe. Authors describe challenges for cancer research in Europe, including difficulties in implementation, poor infrastructure, and lack of real-world data. They also provide new analysis on disparities between and within countries in Europe in terms of survival, and research activity, output, and funding, advocating for a pan-European approach to overcome this issue.
The 2022 Europe report of the Lancet Countdown on health and climate change: towards a climate resilient future
The Lancet Public Health | Countdown | November 2022
This is the first report of the Lancet Countdown Europe. The report mirrors that of the global Lancet Countdown report, tracking progress on health and climate change in five areas: climate change impacts, exposures, and vulnerabilities; adaptation, planning, and resilience for health; mitigation actions and health co-benefits; economics and finance; and politics and governance.
Read more
A literature review exploring how health systems respond to acute shocks in fragile and conflict-affected countries
Conflict and Health | Review | 15 November 2022
To understand how health systems in fragile and conflict affected [FCA] countries respond to the shocks and what influence their responses, authors conducted a review of the literature published between January 2011 and September 2021 on health system responses to acute shocks in FCA countries. By highlighting enabling and constraining factors to each type of capacity, this study provides important lessons and practical strategies from FCA countries on how to absorb, adapt and transform in response to acute shocks – thus promoting health system resilience globally.
Read more
10. European Commission news
High-level conference: Health Security in the EU
The high-level Conference on COVID-19 Lessons Learned and Looking Ahead to ensure a stronger EU Health Security Framework took place 22 and 23 November 2022 in Luxembourg. The Conference aimed to take stock of the pertinent lessons learned in public health since the beginning of the pandemic. The Conference presented a snapshot of what has been done and what still needs to be acted upon for the benefit of all Europeans for the creation of a strengthened EU health security framework and ensure a global impact. With the different approaches in place, Europe will be ready for the future scenarios that will come our way, and together we will be able to solidify the European Health Union and, in turn, global health security.
Recordings of the event are available here.
European Health Union: HERA secures up to 2 million doses of the monkeypox vaccine
On 17 November, the Commission's Health Preparedness and Response Authority (HERA), has signed a Joint Procurement Framework contract with the company Bavarian Nordic, for the supply of up to 2 million doses of the monkeypox vaccine in the course of 2023 and 2024. This offers 14 participating countries the possibility to purchase doses to address their medium- and long-term needs and build stockpiles.
Learn more
Europe's Beating Cancer Plan: entry into force of the ban on flavoured heated tobacco products
On 23 November, the Commission welcomed the entry into force of the ban on flavoured heated tobacco products. This ban responds to the significant increase of sales of these tobacco products across the EU. It will help achieve the goal set out in Europe's Beating Cancer Plan to create a 'tobacco-free Generation', where less than 5 % of the population uses tobacco by 2040.
Learn more
Commission recommends recognising COVID-19 as occupational disease in certain sectors and during a pandemic
On 28 November, the Commission adopted an updated Recommendation on occupational diseases. With it, the Commission recommends that Member States recognise COVID-19 as an occupational disease if contracted by workers in disease prevention, in health and social care, in domiciliary assistance, or – during a pandemic – in other sectors where there is an outbreak and where a risk of infection has been proven.
Learn more
EEA report - Climate change as a threat to health and well-being in Europe: focus on heat and infectious diseases
The report draws on the knowledge collated and developed for the European Climate and Health Observatory under its 2021-22 work plan, which has an explicit focus on high temperatures and climate-sensitive infectious diseases. The knowledge includes the set of indicators developed by the Lancet Countdown in Europe and the Copernicus Climate Change Service, case studies undertaken in various European countries, and national policy analyses.
Learn more
Data on antimicrobial resistance (AMR): use of antibiotics in the EU decreases but more needs to be done
A pan-European survey on antimicrobial resistance (AMR) shows that half of Europeans still incorrectly believe that antibiotics kill viruses. At the same time, 23 % of respondents have taken antibiotics over the past year, the lowest figure since 2009 and clearly showing that the work of Member States and the Commission to help raise awareness among citizens on the risks of excessive use of antibiotics is paying off.
Read more
11. European Centre for Disease Prevention and Control news
Eurosurveillance - Volume 27, Issue 44, 03 November 2022
Eurosurveillance - Volume 27, Issue 45, 10 November 2022
Eurosurveillance - Volume 27, Issue 46, 17 November 2022
Eurosurveillance - Volume 27, Issue 47, 24 November 2022 Download the whole issue
12. WHO news
Use of nutrient profile models for nutrition and health policies: meeting report on the use of nutrient profile models in the WHO European Region
This report summarizes the proceedings of an expert meeting on use of nutrient profile models in the WHO European Region in September 2021, convened by the WHO European Office for the Prevention and Control of Noncommunicable Diseases, with proposed revisions to the regional nutrient profile model for restricting marketing of unhealthy foods and finalization of the baby food model, exploring use of nutrient profile models for front-of-pack labelling and the possibilities of applying nutrient profiling to health taxes on food and for healthy, sustainable diets.
Read more
Harnessing the power of partnerships at Europe's largest public health conference
This European Public Health Conference embodies the vision of delivering health for all through the power of partnership. There is great strength in the collaboration we represent," said Dr Kluge in his keynote address. "Seeing you all gathered here, committed and determined to make a difference, I am filled with hope and optimism that the future for public health in Europe is bright."
Read more
1 in 3 use antibiotics without prescription, WHO/Europe's study shows
Only two thirds of people in 14 countries in the WHO European Region, who took part in a recent survey, were able to say their last course of antibiotics was obtained with a medical prescription. 1 in 3 either used leftover antibiotics from a previous prescription or obtained them without a prescription over the counter from a pharmacy or elsewhere.
This is at least 3 times more than that reported among EU/EEA countries, in their most recent survey of citizens by the European Commission.
Read more
We expect change - clear message to decision-makers from Youth4Health
In Tirana, the European Youth Capital 2022, the first-ever WHO/Europe Youth4Health forum was all about youth health and well-being, and their engagement in decision-making.
Participants agreed on a blueprint for follow-up actions to 1) increase youth engagement in health decision-making and 2) improve youth health and well-being.
Read more
Childhood obesity in European Region remains high: new WHO report presents latest country data
WHO/Europe has published a new Childhood Obesity Surveillance Initiative (COSI) report, the fifth in a series measuring trends in overweight and obesity among primary school aged children since 2007. Childhood overweight and obesity still undermine health across the European Region. These conditions are linked to many noncommunicable diseases (NCDs) – from cardiovascular diseases to diabetes and cancer. Today, 1 in 3 school-aged children in the Region are living with overweight or obesity, and the rates are increasing in many countries.
Read more
Noncommunicable disease facility-based monitoring guidance
WHO has developed the Noncommunicable disease facility-based monitoring guidance for NCD patient and programme monitoring, including a framework and parsimonious set of relevant, valid, and feasible standardized indicators to guide recording and reporting of health services data at the primary care level.
Read more
Health literacy development for the prevention and control of noncommunicable diseases: Volume 1: Overview
This report provides a pragmatic approach to health literacy development for the prevention and control of noncommunicable diseases (NCDs). It provides new insights into what people know about NCDs and their risk factors, and these new insights reveal the mechanisms behind how people, communities, and organizations learn and can be supported to take action against NCDs, including their risk factors and determinants.
Read more

Funded by the European Union. Views and opinions expressed are however those of the author(s) only and do not necessarily reflect those of the European Union or HaDEA. Neither the European Union nor the granting authority can be held responsible for them.
Unsubscribe
If you would like unsubscribe from the EUPHA newsletter then please click here.