Getting started with Podcasts: in class with Stefan Buttigieg
By Angela Ancona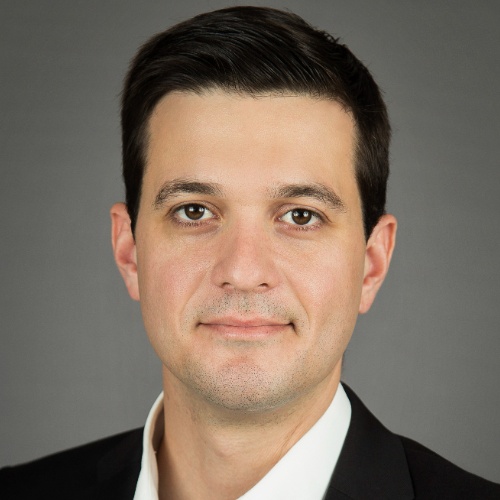 Stefan Buttigieg is the Vice President of the EUPHA Digital health section and host of "The Digital Health Voice" Podcast. His work has so far resulted in the release of 30 episodes (each more interesting than the last!), dealing with what digitally happens in Malta, Europe and worldwide.
During the first session of the first day (of the European Public Health Conference 2022 - Ed.), Stefan Buttigieg held a special skill-building seminar on how to start and evolve a podcast. He revealed that the key to keeping and maintaining the audience's attention is to persist and be consistent: "persistence is the name of the game" (to quote one of his mottos).
Therefore, I decided to question him on his experience, which may inspire future podcasters.
Interviewer (I): What were you inspired by to start your podcast?
Stefan (S): I have always thought of hosting a podcast, even the title "The Digital Health Voice" has always been stuck in my mind, but it actually happened by chance. During the MedTech World, a conference organised in Malta every year, some colleagues asked me if I wanted to be a podcast host, and I said "why not", after all that was a period when we didn't meet that much because of Covid. We started by establishing a workflow, contacting guests, and suddenly a domino effect was triggered, leading to the 30 episodes we have recorded to date: we have already released season 1, with 25 episodes, and we hope season 2 will have 25 as well. We took a break between the two seasons to do new things. That's how it happened: there was an opportunity, and I took it, but it has always been in the back of my mind.
I: Did you start recording from your home?
S: No, there was a recording studio. It is fascinating because I have seen the studio evolving parallel to the format's evolution. At first, there was a small recording studio in an apartment with limited resources, and then it became a big recording studio with sound isolation.
I: What was the most exciting podcast you recorded?
S: I have to admit that I do not have one in mind. I will definitely never forget the first on-site interview, all the previous ones were Zoom calls: there was some additional magic happening there. Moreover, one or two years ago, I never thought it would be possible to have interviews on-site and meet people. But now it is possible, and it is great.
I: Which are the key messages of the EUPHA Digital health section?
S: The main message is to build trust through technology, especially healthcare technology, in a way that empowers and helps translate data into knowledge. It is not data for the sake of data or systems for the sake of the systems, but data and systems working together for expertise. Digital communication is the same: grabbing data and using suitable systems to create new knowledge and enable change.
I: Do you think digital health is increasing the inequalities between people?
S: Inequality exists if digital health is not done correctly, in other words, without thinking about the end user, the individuals. Thus, when digital is not appropriately designed, it could be harmful. But at the same time, we must be aware that adopting new technologies might occur in steps, which takes time. At first, enthusiasts might establish the foundation, but you must ensure good interactions with all the stakeholders. Initially, you might only get some stakeholders on board because they might not be interested in the project, but then they may realise the value of the project itself and start to collaborate. In conclusion, inequalities might occur, but you must ensure you act quickly and prioritise actions.


Written by Angela Ancona(interviewer), Public Health Resident, Vita-Salute San Raffaele University, Milan, Italy, and EUPHAnxt fellow at the 15th European Public Health Conference, held 9-12 November 2022 in Berlin, Germany.

Funded by the European Union. Views and opinions expressed are however those of the author(s) only and do not necessarily reflect those of the European Union or HaDEA. Neither the European Union nor the granting authority can be held responsible for them.