Amandine Garde - President
Amandine Garde is a Professor of Law at the Univer-sity of Liverpool and a qualified (non-practising) solicitor. In 2015, she established the Law & NCD Research Unit, which regularly advises international organisations, NGOs, public health agencies and governments worldwide. In particular, she has worked closely with the WHO, Unicef and the European Union; she has written numerous policy reports, including A Child Rights-Based Approach to Food Marketing: A Guide for Policy Makers (Unicef, 2018); she has developed several training courses on law, NCD prevention, childhood obesity, healthy diets and food marketing; she is Scientific Advisor to the European Public Health Alliance; and she sits on many advisory groups on NCD prevention in the UK and beyond. She is also a Commissioner of The Lancet-Chatham Commission on Improving Population Health post COVID 19 (2020-2022). She is actively involved in the UKPRP-funded PETRA network. Her latest book (co-edited with Joshua Curtis and Olivier De Schutter) Ending Childhood Obesity: A Challenge at the Crossroads of International Economic and Human Rights Law was published by Elgar in December 2020.

Nikhil Gokani - Vice president
Nikhil Gokani is lecturer in law at the University of Essex. Nikhil's research explores how non-communicable diseases, and associated health inequalities, can be reduced through effective legal interventions. Nikhil's primary expertise lie in the regulation of consumer information, particularly labelling – Nikhil's PhD was on front-of-pack nutrition labelling of food and alcohol. He works with international organisations, public health agencies and civil society organisations (eg WHO, Unicef, UK Public Health Network). In particular, Nikhil has been a member of national committees on health policy, including at the Royal College of Physicians (Working Party on Air Pollution), National Institute for Health and Care Excellence (Appeals Panel) and the Secretary of State for Transport's Honorary Medical Advisory Panel on Driving. He currently serves as Vice President of the Law and pubic health section of the European Public Health Association, and is a Fellow of the Royal Society for Public Health. At the University of Essex, Nikhil is Convener of the Health and Medical Humanities Hub. Before this, he worked at the University of Liverpool, where he was Deputy Director of the Law & NCD Unit, and he now sits on its Advisory Board.

Markus Frischhut - Steering committee
Markus Frischhut, LL.M. is Jean Monnet Professor, Chair 'EU Values & DIGitalization for our CommuNITY (DIGNITY)'. He teaches and researches at MCI | The Entrepreneurial School®, where he is also Study Coordinator European Union Law. In his work, he focusses on EU law, EU health law, EU values, as well as the relationship of EU law and ethics. He has been working on cross-border healthcare ('patient mobility') within both the EU as well as the EEA, communicable diseases, as well as questions of ethics and values in the field of digitalization and medical ethics. Markus was guest lecturer at international universities (Bergen, Madrid, London, Seoul), as well as guest speaker at many international conferences. He recently also published a study commissioned by the European Parliament on "Strengthening transparency and integrity via the new 'Independent Ethics Body' (IEB)". All his publications and other activities are documented and (as far as possible) available on the website of this Jean Monnet Chair: https://jeanmonnet.mci.edu/.

David Patterson - Steering committee
David Patterson LLM, MSc has over 25 years' experience in international health, law and development with the UN system, intergovernmental organizations and NGOs including the International Development Law Organization (IDLO), UNAIDS, UNDP, WHO, ILO, and the (former) International HIV/AIDS Alliance. He holds masters' degrees in law (McGill), and public policy & management (London - SOAS), as well as post-graduate studies in community health (Montreal), adult education, and program evaluation. In 1993 Patterson co-founded the Canadian HIV/AIDS Legal Network and later, as Director of International Programs, created the Network's HIV and law programs in the Caribbean and in East Africa. From 2009-2018 he initiated and managed IDLO's Health Law Program. During this time, he mobilized over US $12 million to strengthen and expand HIV-related legal services and rights in more than 25 low and middle-income countries and to build legal capacity to address non-communicable diseases. Patterson is currently a PhD Candidate in the Faculty of Law at the University of Groningen.

Elena Petelos - Steering committee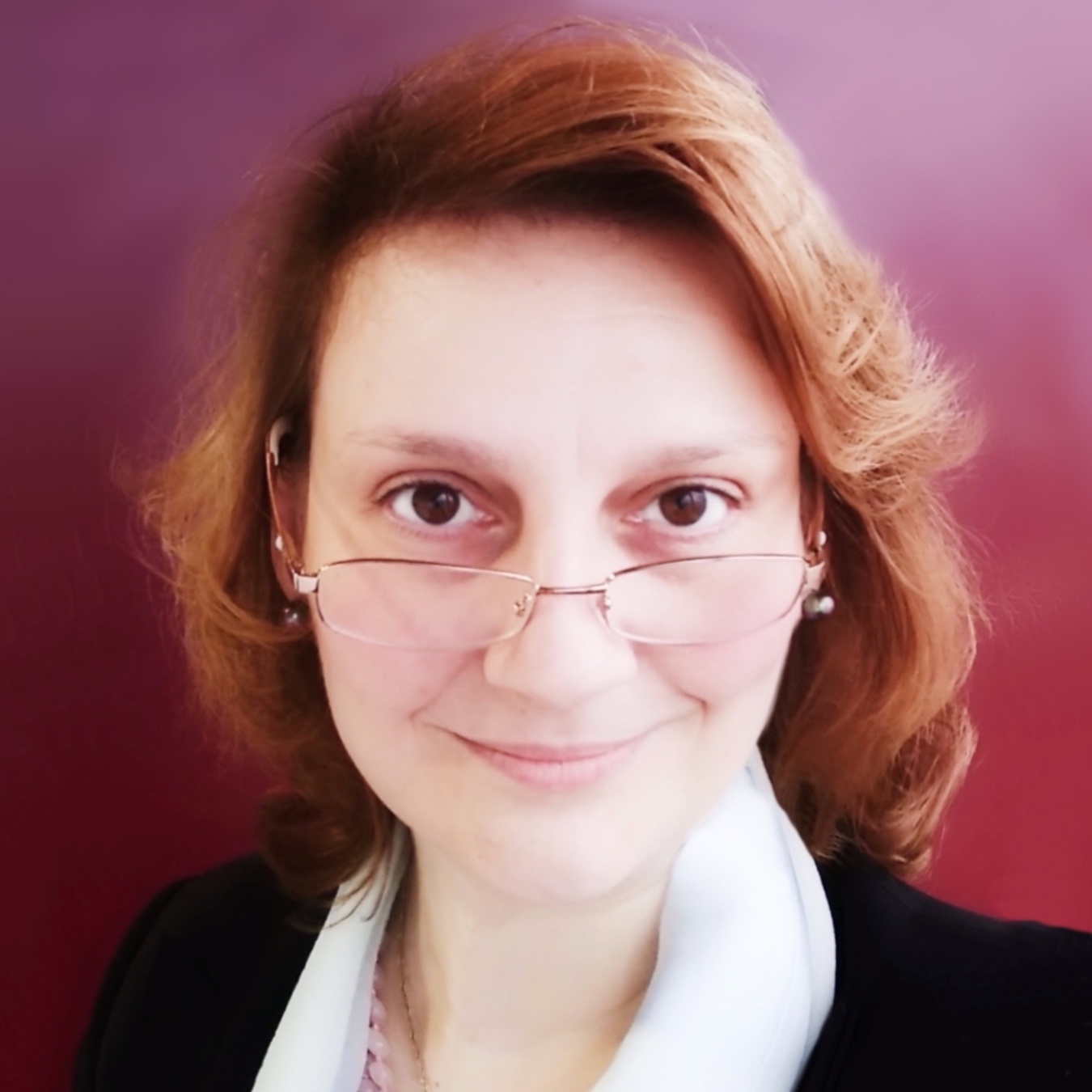 Elena Petelos is a Senior Research Fellow in Public Health and a Lecturer in Evidence-Based Medicine and Evidence-Informed Policy at the University of Crete. She also teaches at Maastricht University and Charité – Universitätsmedizin Berlin. She has a background in medicine and biology, specialising in molecular oncology, re-training mid-career in health economics and policy, and holding a Fellowship in Governance and Economics of Development Technology and Innovation at the United Nations University - Maastricht Economic and Social Research Institute on Innovation and Technology. She currently serves as the Vice President of the Health Technology Assessment section at the European Public Health Association, the Co-Chair for Real-World Evidence and Artificial Intelligence at HTAi, and as a Member of the Policy Officers Group of the European Medicines Agency. She is also a member of the Advisory Board of the European Forum for Primary Care leading the Vaccines WG and representing it in the European Network of Centres for Pharmacoepidemiology and Pharmacovigilance. Her work focuses on regulatory frameworks, trial reporting and real-world evidence, benefit/risk communication, and new technologies, with a special focus on artificial intelligence. She is a member of the Royal Netherlands Society of International Law (KNVIR) and of the International Law Association (ILA).

Anniek de Ruijter - Steering committee
Anniek de Ruijter LLM PhD is Associate Professor of Health Law and Policy at the Amsterdam Law School of the University of Amsterdam. She is founding Director of the Law Center for Health and Life, Director of the Amsterdam Law Practice for experiential education, and Member of the Board of the Amsterdam Institute for Global Health and Development (AIGHD). She is member of the Editorial Advisory Board of the LANCET-Regional Health Europe. Anniek researches the intersection of law and human health through interdisciplinary approaches, focusing on the roles of digitalisation, globalisation, Europeanisation, and the environment.

Farhang Tahzib - Steering committee
Farhang Tahzib is a senior public health physician, educator, Chair of the UK Faculty of Public Health Ethics Committee, and member of various international and national committees. Formerly Director of Public Health in the UK, worked internationally, teaching and Principal Investigator and Director of various programmes in particular around maternal health, prevention of maternal mortality and morbidity and traditional health care delivery system and primary care, funded by WHO, Carnegie Corporation, UNDP, World Bank and others.

Dineke Zeegers Paget - Steering committee
Dineke Zeegers Paget is the Executive Director of EUPHA - the European Public Health Association – a network of national public health associations aimed at voicing knowledge and capacity building. Dineke has a law degree, followed by a PhD on comparing AIDS legislation in the world (1996). Before starting to work at EUPHA in 1997, she worked at the World Health Organization HQ and the University of Groningen where she worked on legal issues and human rights related to AIDS. Between 1992 and 1997, she worked at the Swiss Federal Ministry of Public Health, as a coordinator of AIDS projects in specific target groups and health promotion in prisons.
Recent News