The European Public Health Association
Newsletter - March 2020
1. Editorial
Welcome to the March newsletter of EUPHA. We hope you are keeping well in these challenging times. This newsletter includes several updates on COVID-19.
Under EUPHA updates we are very pleased to announce our new EUPHA president: Dr Iveta Nagyova. Furthermore, this month we welcomed two new institutional members: the National School of Public Health (Portugal) and Federal Centre for Health Education (Germany).
In addition, you will find news from and updates on the European Public Health conference, the European Public Health WEEK, the European Journal of Public Health, European Commission, European Centre for Disease Prevention and Control, and World Health Organisation.
Wishing you a pleasant reading and stay safe,
Dr Iveta Nagyova, EUPHA president and Dr Dineke Zeegers Paget, EUPHA executive director
2. EUPHA update
New EUPHA President: Welcome to Dr Iveta Nagyova
We are very happy to welcome Dr Iveta Nagyova as the new EUPHA president. On Monday 16 March, during the EUPHA Executive Council meeting, she took over from Dr Natasha Azzopardi-Muscat. Dr Nagyova has been president of the EUPHA Chronic Diseases section and chair of the EUPHA Section Council. We look forward to continuing the collaboration with Dr Nagyova in her capacity as our president.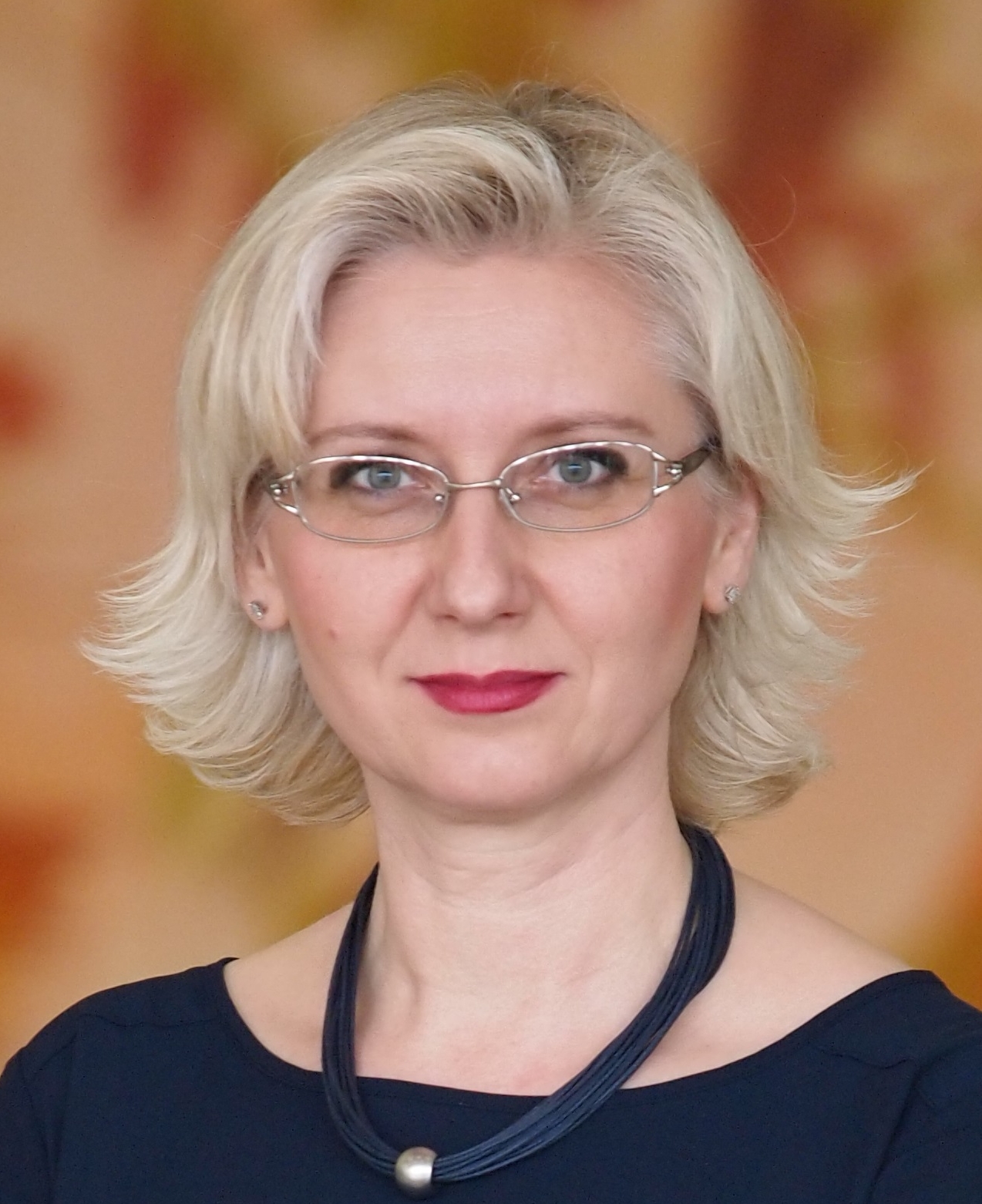 Dr Iveta Nagyova is the Head of the Department of Social and Behavioural Medicine at Pavol Jozef Safarik University (UPJS) in Kosice, Slovakia. She graduated in Clinical Psychology at UPJS and obtained her PhD in Medical Sciences from the University of Groningen, the Netherlands. She also followed a postgraduate training at the University of Oxford within the Oxford International Primary Care Research Leadership Programme. Her research interests are in biobehavioural and psychosocial innovations in chronic condition prevention and management, non-pharmacological interventions, behaviour change, improvements in functional status and quality of life in patients with a chronic disease and their implications for integrated care. She is a (co)author of more than 300 research papers, of which over 80 are peer-reviewed international scientific articles; her Scopus h-index is 23. She has been the co-founder and president of the EUPHA section on Chronic diseases (2016-2019). Apart from EUPHA she is a member of several professional organisations and advisory boards, including the European Advisory Committee on Health Research (EACHR) at WHO/Europe. At national level she serves as an advisor to the WHO Country Office in the Slovak Republic and the Slovak Ministry of Health in the field of chronic diseases, integrated care, behavioural insights, and public health.
EUPHA webpage with COVID-19 updates
In February, a EUPHA statement on COVID-19 was published, expressing our solidarity to our members and colleagues in each country who are working tirelessly to detect and manage cases, identify contacts and prepare health servicesfor worst-case scenarios. A dedicated EUPHA webpage with COVID-19 updates provides a list of credible source of information on the outbreak and examples of scientific publishers that are expediting the publication of COVID-19 related evidence and making it available free of charge.
Statement EUPHA Migrant and ethnic minority section on COVID-19. CALL FOR ACTION
Reducing the impact of the coronavirus crisis on those 'left behind' – Disadvantaged Migrants and Ethnic Minorities (MEM).
The Migrant and Ethnic Minority Health section of EUPHA comprises of more than 1800 practitioners, scholars and researchers across Europe and beyond (81 countries). This statement and call for action has been prepared by the EUPHA MEM Section Steering Committee and others on behalf of the membership.
The Statement was kindly translated in Spanish and can be found here.
https://eupha.org/repository/advocacy/MI...

How to make a future health workforce happen? Programme available
How to make a future health workforce happen? Policy, practice and people. Mid-term Conference, EUPHA section Health Workforce Research (HWR). Cluj-Napoca, Romania, 18-19 June 2020. The programme is available here.
https://hwrconference.publichealth.ro/
EUPHA response to Cancer Plan Roadmap
EUPHA responded to the Roadmap for the Commission's initiative 'Europe's Beating Cancer Plan'. In our response, we stress the need for a strong focus on prevention and evidence-based approaches, using, among other things, Health Technology Assessment as an important tool for supporting policy decisions. Furthermore, the need to strengthen research on innovative treatments and models of care, and create and strengthen registries and other mechanisms for collecting and sharing data and information are highlighted.
https://eupha.org/repository/advocacy/Ca...
EUPHA supports Farm to Fork Strategy for Healthy Food Systems
EUPHA supports a new ambitious Farm to Fork strategy and emphasizes its potential to transform food systems and address the social and financial burden of NCDs in EU. We recommend a preparation of a new Farm to Fork strategy with a short review of public health recommendations which relate to a whole chain from farm to fork covering perspectives of reducing environmental contamination and antimicrobial resistance (AMR) to increasing access to healthier diets and tackling livestock implications.
https://eupha.org/repository/advocacy/F2...
Do you know about the new opportunities for health in EU food and agricultural policies?
Participate in this 1-minute survey for actors in public health.
As the coronavirus crisis prompts a further rethink of food systems, there are game-changing opportunities for health organisations to improve national food and agricultural policies for better human and planetary health.
The European Public Health Alliance (EPHA) and the European Public Health Association (EUPHA) would like to know more about what you know about these new policy opportunities, and if public health actors are being consulted in the preparation of national strategic food and agricultural plans.

3. European Public Health Week
More than ever, help us promote public health: European Public Health Week (11-15 May)
We call the public health community across Europe to work together to tackle the COVID-19 pandemic and promote public health during the European Public Health Week (EUPHW).
Pick a Team
Mobilise your colleagues, institution, country or region to host an online event between 11 and 15 May. Consider contacting other countries and settings to co-host an event with you.

Pick a theme
Share your knowledge and experiences about this year's EUPHW themes
Overarching theme: COVID-19 Collaboration, Coordination, Communication
Monday – Promoting health through the Global Goals
Tuesday – Primary care in the digital age
Wednesday – Staying together for mental health
Thursday – Equal health for all
Friday – Grow old, grow healthy
Pick a format
We encourage online events only – for example webinars, Facebook Live, Twitter chat, Q&A, pre-recorded presentations, challenges & contests, movie screenings, polls and quizzes, online training, virtual networking events.
All languages welcome
Submit your event here by 3 May
Questions & EUPHW updates: contact Débora Miranda at
euphacommunications@eupha.org

More info on www.eupha.org/euphw and on social media: @EUPHActs #EUPHW #PHmorethanever

4. European Public Health Conference
16th World Congress on Public Health, 12 – 17 October 2020, Rome, Italy
Public health for the future of humanity: analysis, advocacy, and action
The 16th World Congress on Public Health will be our meeting place at a critical time for our planet. The organizers are considering whether the congress can take place in October as planned or should be postponed or moved into a digital format. The COVID-19 pandemic is rapidly escalating globally and putting an enormous strain on health and community services everywhere. The current situation is that many countries worldwide are in lockdown with people confined to their homes or having severe travel restrictions. Under these circumstances public and private events in many countries are not allowed or have been cancelled. It is unclear how long this situation will last. Some experts are hopeful that the situation will improve over the summer period and that individual and travel restrictions will be lifted in August. Estimates from other experts are that it could be around six months - that takes us until October - until things are returning to normal. It may be quicker than that - it may take longer.
We remain committed to have the 16th World Congress on Public Health taking place as planned, at a later date or in another format. When it actually takes place, it is more relevant than ever. We will extensively deal with the corona crisis and its aftermath. But we will also focus on other pressing challenges: climate change, food and water supply, poverty and inequalities. The theme of the Congress, Public Health for the Future of Humanity: Analysis, Advocacy, and Action, reflects our firm commitment that we, in the global public health community, have an obligation to respond to these challenges.
We hope to provide you with more news in the coming weeks. We will continue to monitor the situation closely and will post updates regularly on our website to keep you informed.
Abstract submission results postponed
Many of our abstract reviewers in the International Scientific Committee are working in the frontline of the fight against the corona virus. In recognition of the formidable tasks they are currently facing we have given them more time to review the abstracts. This means that abstract submitters will be notified about the results not by mid-April but by the end of April. This applies to all types of abstracts: single presentation, workshops and pre-conferences.
***WARNING***
We received reports that a conference on Public Health, Epidemiology and infectious Diseases is organized in Rome in October by The Experts Meet. We would like to point out that we, as organizers of the 16th World Congress on Public Health, are in no way involved in this event.
https://wcph2020.com/index.php
5. EUPHA members update
New institutional member: NOVA National School of Public Health
We are happy to welcome the NOVA National School of Public Health into our network.
For 25 years in the NOVA University of Lisbon and with more than 50 years of history, the National School of Public Health (NOVA-NSPH) is a reference institution in post-graduate teaching, research and the creation of value for the society in the area of public health, with extensive partnerships in Europe, Latin America and Africa.
New institutional member: Federal Centre for Health Education (BzgA)
We are also happy to welcome the Federal Centre for Health Education as a new member to EUPHA.
Health education and health promotion are important elements of the health system in Germany. The Federal Centre for Health Education (BZgA) has been pursuing the goal of preventing health risks and encouraging health-promoting lifestyles since its establishment in 1967.

6. European Journal of Public Health
Advance articles - March
7. Call for proposals, job opportunities
Postdocs/Research Scientists in Digital and Computational Demography at Max Planck Institute for Demographic Research, Rostock, Germany
You can find more information on the job add here.
https://eupha.org/repository/EUPHA_newsl...
Six permanent and full-time lecturer positions, University of Bremen
The University of Bremen (Faculty 11; Human and Health Sciences) seeks to fill – contingent on financial approval – six permanent and full-time lecturer positions (f/m/d; 1.0 FTE, salary band 13/14 TV-L in Public Health for the following teaching and research areas:
Statistics in Health Sciences (Reference LK 231/20)
Qualitative Research Methods (Reference LK 232/20)
Contextual and spatial epidemiological methods (Reference LK 233/20)
Economics and management in healthcare (Reference LK 234/20)
Ethics (Reference LK 235/20)
Comparative international health policy (Reference LK 236/20)
https://eupha.org/repository/EUPHA_newsl...
2020 EU Health Award
Within the general context of the EU Health Policy Platform, the 2020 EU Health Award honours cities and schools that positively impact their communities by promoting healthy lifestyle among children (6-18 years old) and NGOs, schools and kindergartens promoting vaccination in children (0-18 years old).
Applications should be submitted through the online application form at the latest by 29 April 2020 at 11.00 in the morning, CET, Brussels time. All further details on the prizes, criteria as well as the award rules are available on the EU Health Award website.
https://ec.europa.eu/health/award/home_e...
Job Opportunity at new Institute for Urban Public Health - University Hospital Essen, Germany
The University Hospital Essen offers first class medical services in the Ruhr metropolis. Every year, 225.000 patients are treated in 26 clinics, 23 institutes and specialized centers. The over 6.000 em-ployees offer medical care with state-of-the art diagnostics and therapies, which meet highest interna-tional standards. Patient care is connected with basic and translational research at an internationally competitive level.
Our research group "Urban Public Health International" is currently seeking a Researcher (f/m/d)
Please find the job description here.
9. Upcoming courses and conferences
Better future of healthy ageing
6 Apr 2020 - 7 Apr 2020 / Zagreb, Croatia
Organiser: University of Zagreb school of medicine/Ministry of Science and Education
10th Europaediatrics 2020
3 Sep 2020 - 5 Sep 2020 / Zagreb, Croatia
Organiser: EPA / UNEPSA with European Confederation of Primary Care Paediatricians
10. Interesting publications
What is needed to eradicate the depression epidemic, and why
Mental Health & Prevention | Volume 17, March 2020
Authors: JohanOrmel, Pim Cuijpers, AnthonyJorm, Robert A.Schoever
https://www.sciencedirect.com/science/ar...
A new vision for WHO's European Region: united action for better health
https://www.thelancet.com/journals/lanpu...
Challenges to tackling antimicrobial resistance: economic and policy responses
By bringing together in one place the latest evidence and analysing the different facets of the complex problem of tackling antimicrobial resistance (AMR), this book, the first in a new joint series between the European Observatory on Health Systems and Policies and Cambridge University Press, offers an accessible summary for policy-makers, academics and students on the big questions around AMR policy.
http://www.euro.who.int/en/about-us/part...
ASPHER COVID-19 resource page
The Association of Schools of Public Health in the European Region (ASPHER) is compiling a list of resources for information and online learning and training for the novel coronavirus disease (COVID-19) outbreak emergency.
https://www.aspher.org/covid-19-coronavi...
The public health effects of interventions similar to basic income: a scoping review
https://www.thelancet.com/journals/lanpu...
Coronavirus: The Hammer and the Dance
What the Next 18 Months Can Look Like, if Leaders Buy Us Time.
11. European Commission news
COVID-19: Commission's recommendations on Community measures and testing
On 19 March, the European Commission published recommendations for Community measures and for testing strategies to combat COVID-19. These guidelines follow the feedback from the European Commission's COVID-19 advisory panel and are based on the scientific advice from the ECDC. The recommendations will be discussed with the Member States.
See Community measures here. See testing strategies here.
mHealth solutions relevant for COVID-19
Given the global situation the World is facing these days due to COVID-19, many governments, companies and citizen movements have developed mHealth initiatives to keep the population informed and help manage the crisis situation. A non-exhaustive compilation of some initiatives developed at European level has been created by the EU-funded mHealth Hub project.
http://mhealth-hub.org/mhealth-solutions...
Commission launched "COVID-19 Clinical Management Support System"
On 24 March, the European Commission launched the "COVID-19 Clinical Management Support System" with the aim to support clinicians in hospitals that are currently facing the coronavirus emergency all over Europe. Based on the experience with the European Reference Networks, the initiative will help to create rapid connections across Europe among the hospitals indicated by the Member States as reference centres for COVID-19.
https://ec.europa.eu/newsroom/sante/news...
STOP project funded pilot projects addressing childhood obesity
Science & Technology in childhood Obesity Policy (STOP), a European Commission-funded Horizon 2020 project has funded three industry-led pilot projects in three European countries. Each pilot approaches the problem of childhood obesity from a different angle. See more information about these projects under the given link below.
http://www.stopchildobesity.eu/stop-proj...
Commission working on proposal to postpone MDR application date for one year
On 25 March 2020, the Commission announced that work on a proposal to postpone the date of application for the Medical Device Regulation (MDR) for one year is ongoing. The decision was reached with patient health and safety as a guiding principle. It relieve pressure from national authorities, notified bodies, manufacturers and other actors and will allow them to fully focus on urgent priorities related to the coronavirus crisis.
https://ec.europa.eu/health/sites/health...
Covid-19: online learning resources
To help ensure continuity in education and training activities, there is a wide range of online learning materials made available online at the Commission's website. An upcoming review of the Digital Education Action Plan in mid-2020 will further support the development of online learning at different levels of education across Europe. Find the tools and the resources under the given link below.
https://ec.europa.eu/education/resources...
SocialTruth: fighting fake news with trust at the times of Covid-19
SocialTruth is a Horizon 2020 funded project that focuses on aggregating large volumes of datasets enriched with metadata that will be useful to assess credibility levels. The aim of the project has been to create an open, democratic, pluralistic and distributed ecosystem that enables easy access to various verification services, ensuring scalability and establishing trust.
https://cordis.europa.eu/project/id/8254...
12. European Centre for Disease Prevention and Control news
Eurosurveillance - Volume 25, Issue 9, 05 March 2020
Eurosurveillance - Volume 25, Issue 10, 12 March 2020
Eurosurveillance - Volume 25, Issue 11, 19 March 2020
Eurosurveillance - Volume 25, Issue 12, 26 March 2020
13. WHO news
Guidance document on dealing with COVID-19 in prisons
WHO/Europe has published interim guidance on how to deal with the coronavirus disease (COVID-19) in prisons and other places of detention, entitled "Preparedness, prevention and control of COVID-19 in prisons and other places of detention".
http://www.euro.who.int/en/health-topics...
Global solidarity across countries and continents needed to fight COVID-19
On 19 March 2020, WHO/Europe convened an online briefing to exchange guidance, information and experiences from across the European, Western Pacific and African regions with ambassadors and diplomats based in Denmark, Copenhagen.
The WHO regional directors of Europe, the Western Pacific and Africa were united in their calls for solidarity to tackle the COVID-19 pandemic effectively.
http://www.euro.who.int/en/health-topics...
Portugal brings down obesity by taxing sugary drinks
On World Obesity Day, 4 March, WHO/Euro highlights the success Portugal has had in tackling childhood obesity – one of the main health challenges in the WHO European Region – with their sugary drinks tax.
http://www.euro.who.int/en/health-topics...
Where do we stand on women's health in 2020?
This year marks 25 years since countries committed to intensify their efforts towards women's empowerment and gender equality through the Beijing Platform for Action. 6 March 2020 marks International Women's Day 2020 and WHO/Euro focusses attention on the impact of gender equality on women's health in the European Region throughout their lives. "Empowering women is essential to achieve good health for all across the WHO European Region. As we celebrate International Women's Day, more must be done to address long-standing issues, particularly in guaranteeing women's sexual and reproductive health and rights," says Dr Hans Kluge, WHO Regional Director for Europe.
http://www.euro.who.int/en/health-topics...
COVID-19 website of WHO Europe
Updates, travel advice and technical guidance is available on COVID-19 website.
http://www.euro.who.int/en/health-topics...
This newsletter received co-funding under an operating grant from the European Union's Health Programme (2014-2020). The content of this newsletter represents the views of the author(s) only and is his/her sole responsibility; it cannot be considered to reflect the views of the European Commission and/or the Consumers, Health, Agriculture and Food Executive Agency or any other body of the European Union. The European Commission and the Agency do not accept any responsibility for use that may be made of the information it contains.
Unsubscribe
If you would like unsubscribe from the EUPHA newsletter then please click here.