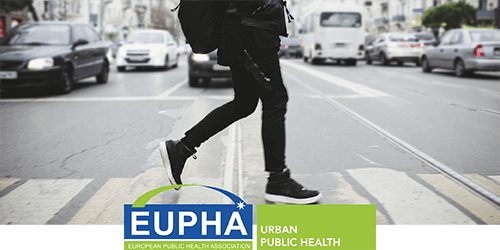 The EUPHA Urban public health section aims to ensure the health gain of the increasingly diverse urban population. Specific objectives include to establish a forum for public health experts to discuss urban health research together with health promotion and health protection issues, to form an "European Urban Health Knowledge Centre", and to prioritise issues important for improving urban health and reducing inequalities.
EUPHA Sections bring together researchers, policymakers and practitioners working in the same field for knowledge sharing and capacity building. By joining this Section, you can exchange knowledge with your peers in the field of urban public health. You don't need to be a EUPHA Member to join a Section.
We currently have 2556 section members.
It would be great to add you to those members!

Do you work in urban public health?
Promote your work through the European Public Health Journal, the European Public Health Conference and/or during the European Public Health Week.
The Team
President: Prof Stefano Capolongo
Vice Presidents: Dr Evangelia Chrysikou, Greg Williams
Recent News