The European Public Health Association
Newsletter - April 2022
1. Editorial
Welcome to the April newsletter. Please take a closer look at the webinars in May, co-organised by EUPHA. Also, don't forget to plan your event for the European Public Health Week from 16-20 May this year. Finally, the deadline for submitting your work for the Berlin 2022 European Public Health Conference is very close. If you want to share your important work, please submit by the 1st of May!
Wishing you pleasant reading,
Iveta Nagyova, EUPHA president and Dineke Zeegers Paget, EUPHA executive director
2. EUPHA update
EUPHA president, Iveta Nagyova, speaks at the Biosimilar medicines online meeting: Changing patient care pathways, changing outcomes
On the 28th of April, Iveta Nagyova represented EUPHA in this online meeting discussing the use of biosimilar medicines more widely in chronic care. Iveta highlighted the need for more accessibility for more patients, but also ensuring that the costs of the healthcare system do not increase.
Statement by EUPHA-LAW on the war in Ukraine
One month after EUPHA's Statement was published, the Law and Public Health Section of EUPHA Endorses the EUPHA statement on the war in Ukraine. Read more in the statement.
https://eupha.org/repository/sections/em...
In the European Public Health News of this month's EJPH, Zeegers Paget and Petelos (chair) of the EUPHA working group on gender equality reflect on the persistent sexual and physical violence against women. European Public Health News | European Journal of Public Health | Oxford Academic (oup.com)
Immunization Week - Joint statement from the Coalition for Vaccination
EUPHA is a member of the Coalition for Vaccination. In our latest joint statement, released for the 2022 Immunization Week, we emphasise that benefits of vaccines should be available to everyone and everywhere. We also remind that it is vital for the control of vaccine-preventable diseases that no one be left behind, especially children.
https://coalitionforvaccination.com/asse...
Immunization Week - Video to educate children on the importance of vaccination
At the initiative of Prof Anna Odone, president of the EUPHA Digital health section, several Italian and European institutes and associations joined in the production of a video educating children on the importance of vaccination. The video Leo & Giulia is now available in English at https://www.youtube.com/watch?v=-k4qAnIwuHU
14th European Public Health Conference - Track reports
The 14th European Public Health Conference was reported on by dedicated EUPHA fellows.
Did you miss the EPH2021? Would you like refresh your memory of the discussions that took place? Have a look at the newly published track reports:
https://eupha.org/advocacy-by-eupha
EUPHA/Wemos webinar: Access to Covid-19 technologies: assessing public initiatives through a health equity lens
2 May 2022, 14:00 - 15:30 CET
EUPHA and Wemos invite you to a joint webinar to inform you about covid19response.org, a website developed by Wemos that reviews public initiatives for global access to and finance for medical products against Covid-19. The webinar provides you support for your advocacy, policy-making or research related to achieving an equitable and effective response to the current and future pandemics.
The webinar is hosted by Elena Petelos (EUPHA) and contains presentations by Tom Buis, Marianne Meijer and Mariska Meurs (Wemos) and Q&A moderated by Prof. Anna Odone (EUPHA).
You can register for the webinar here and you can find more information here.
EUPHA Webinar: Qualitative Research: Tools for Understanding Community Needs and Amplifying Voices
4 May 2022, 15:00 - 16:00 CET
Organised by the EUPHA Public health epidemiology section.
Download the flyer here.
You can register for the webinar here.
EUPHA Webinar: The contribution of labour market to health workforce policy development
11 May 2022, 13:00 14:00 CET
Organised by the EUPHA Health workforce research section and WHO HQ, Unit Head, Health Labour Market, Health Workforce Department.
Everybody welcome, no registration required.
Download the flyer here.
Zoom link: https://who.zoom.us/j/97320861188

3. European Public Health Week
The European Public Health Week is coming closer
And we're very excited about it! The theme of this year is 'Health throughout the life course' and it addresses everything that affects you throughout your life. Have you already seen the event calendar?

Attention to all Public Health professionals! We're still looking for event hosts. Do you want to inspire others? Become an event host and help us to raise awareness and make the case for public health and a more inclusive society across Europe! For this year's European Public Health Week, there is a week left for submitting an event. The EUPHW is the perfect opportunity to shine a light on your materials or your topics. Do you have existing research that deserves more attention? Did you make a video or podcast about one of the 5 themes? Have you been working on your research and looking for a moment to publish it? Would you like to have a discussion about one of the EUPHW themes? Or do you want to activate your community around a certain topic? You are more than welcome to contribute to the European Public Health Week as an event host. You can organise an online event, a hybrid event or go offline and see your attendees in real life (if your national authorities allow this).
Watch our YouTube video to get ideas for events
Video: https://youtu.be/o8AyRu8fx_A
Spread the word about the European Public Health Week
If you are unable to organise your own event, spreading the word is also hugely important.
Our media toolkit will help you disseminate important public health messages and promote any EUPHW event, including the one(s) you may be hosting.It includes ready-to-go visuals for you to share on social media, in English or in your local language. Alternatively you can simply share this website with your colleagues and friends. Don't forget to use the official hashtag along the way on social media: #EUPHW
Participate in the European Public Health Week
By joining EUPHW events and activities, your are contributing to the success of event hosts! Each day of the week is dedicated to a public health theme, so pick your favourite(s) and see which events are planned for that day.
The list of events can be found here and we'll also announce them on our social media channels the coming weeks.

Questions or want to sign up for the EUPHW newsletter? Get in touch with us at
EUPHAcommunications@eupha.org. We look forward to hearing about your plans!
4. European Public Health Conference
15TH EUROPEAN PUBLIC HEALTH CONFERENCE, 9 - 12 NOVEMBER 2022 - STRENGTHENING HEALTH SYSTEMS: IMPROVING POPULATION HEALTH AND BEING PREPARED FOR THE UNEXPECTED.
1 MAY: LAST DAY TO SUBMIT YOUR ABSTRACT
Hurry, hurry, abstract submission for the 15th EPH Conference 2022 is open until 1 May 2022, 18:00 CET. Abstracts are invited for workshops, oral presentations and E-posters. Prizes will be awarded for the best oral, poster and early career professional's presentation. Abstracts do not have to be confined to the conference theme but can cover any aspect of public health. Check the submission topics here.
All sessions will be 60 minutes. Accepted abstracts are published in the Abstract Supplement of the European Journal of Public Health. Do not miss the opportunity to be recognised for your hard work. More information on our website.
REGISTRATION IS OPEN WITH BENEFITS FOR EUPHA MEMBERS
Registration for the in-person 15th EPH Conference is open. You can benefit from early bird registration fees until 1 September. We are expecting over 1,500 delegates in Berlin. Meet your colleagues at the largest public health event in Europe during four fully packed conference days. EUPHA members and delegates from Germany pay € 670 before 1 September, non-members € 760, Students, trainees and colleagues from low- and middle-income countries pay € 400 (all including VAT). More information here
PRE-CONFERENCES
Pre-conferences are held on Wednesday 9 November. The full programme will be announced by mid-May. Pre-conferences are held for half day (morning or afternoon) or full day. Attending a pre-conference requires separate registration. This can be done while registering for the main conference but can also be added to your existing registration at a later time. Registration fees are €75 and €150. Sponsored pre-conferences are €20. (inclusive network buffet lunch and VAT).
WELCOME TO BERLIN 2022
The 15th EPH Conference in Berlin will be the first EPH Conference since Marseille 2019 to take place live and in person from 9-12 November. With the steady return to 'normal' life across Europe, we are increasingly confident that we can actually host an in person conference in Berlin in November. From 1 April 2022 there are no longer any restrictive measures for the event industry. Meetings, conferences, events and trade fairs are no longer subject to upper limits and access conditions. Event organizers are free to decide whether and how to make use of protective measures. For the EPH Conference 2022 we will follow the recommendations for responsible events to ensure our delegates can attend the conference safely. Current measures in Berlin can be followed in detail on the websites of VisitBerlin and the State of Berlin.
THEME AND PROGRAMME
The theme of the in person 15th EPH Conference 2022 will be 'Strengthening health systems: improving population health and being prepared for the unexpected'. In the past years, we have learned from the COVID-19 pandemic that infectious diseases know no boundaries. Although we have seen the successful development of vaccines, we have also seen with the spread of the Delta and Omicron variants around the globe that these vaccines have not yet been available to everyone. At the conference, we want to explore ways how the public health community can bring about better population health. How can Europe take a more active role in global health? Europe must use its knowledge and influence to balance out market forces, expand regulatory oversight and create socially responsible systems for health, especially when it comes to the distribution of vaccines and essential medicines. More information here.
CONFERENCE VENUE
The 15th EPH Conference will be held in the hub27 Berlin, part of Messe Berlin. Hub27 is a modern, multifunctional conference centre with ample room for networking and meeting colleagues. It is easily accessed by U-Bahn and S-Bahn from all parts of Berlin. You can reach Berlin by train from everywhere in Europe. Long-distance high-speed trains arrive at and depart from the Hauptbahnhof. Flights to and from the new Berlin-Brandenburg International Airport (BER), 20 km from the city center.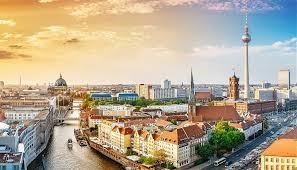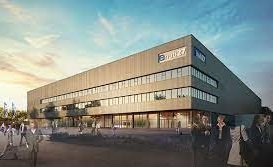 5. EUPHA members update
Developing a much needed Spanish Public Health State Agency
The Spanish Society of Public Health and Health Administration (SESPAS) organised a working group with experts from different public health fields and its ten federated scientific societies. This group was entrusted with the task of preparing a report containing concrete proposals aimed at facilitating decisions on the design and functions of this new institution, from a scientific, technical and independent perspective, and based on the values and ideas that underpin public health.
The full report is available in English on the SESPAS website.
The Agency should be set up as a centre of excellence that strengthens collective public health intelligence in Spain. Its main objective is to lead and coordinate the qualitative and quantitative improvement of the essential public health functions assigned to it and the catalytic support to those implemented throughout the Spanish public health system.
The report proposes 11 key functionsfor the Public Health State Agency:
Health surveillance understood as a comprehensive surveillance, based on the social determinants of health.
Preparing the health system for public health alerts and threats.
Support, coordination, monitoring and evaluation of public health strategies.
Interaction and coordination with supranational public health bodies.
Evaluation of policies and programmes with a public health impact.
Participation as an expert and facilitator in the functioning of the Public Health Commission and the Public Health-related Papers of the Interterritorial Council of the National Health System (SNS).
Advice and funding to facilitate innovative action in public health through programmes and interventions that can be carried out by regional and local administrations or their allied entities/collectives in society.
Support and advice for communication strategy and response to demands or information needs in administrations and in society.
Support and advice for communication strategy and response to demands and information necessities from the different administrations and the Spanish society.
Development of training, career and public health research policies and priorities.
Support and advice for decision-making affecting public health.
SESPAS believes that the creation of the Public Health State Agency is a unique to transform health policies, protect and promote population health. The Agency will support the effective development of the General Law on Public Health by applying its principles of equity and health in all policies, contributing to the reduction of health inequalities and to promote sustainability.
New EUPHA member
We warmly welcome the Association of specialists in public health disciplines in the Federation of Bosnia and Herzegovina to our network as a full member of EUPHA and look forward to a fruitful cooperation.
https://eupha.org/association-of-special...
Spring meeting EuroNet MRPH
On 12, 13 and 14 May 2022 the EuroNet MRPH Spring meeting is held with theme: Global health - the path to implement policies.
You can find more information in the preliminary programme.
https://eupha.org/repository/EUPHA_newsl...

6. European Journal of Public Health
Volume 32, Issue 2, April 2022
EDITORIALS
The elephant in the room of 'planetary health'
Johan P Mackenbach
Investing in early years to reduce non-communicable diseases in adults
Ruth Dundas, Alastair H Leyland
SOCIAL DETERMINANTS
Understanding the life experiences of people with multiple complex needs: peer research in a health needs assessment
Jill M Harland, Emma A Adams, Sophie Boobis, Mandy Cheetham, Alice Wiseman, Sheena E Ramsay
The role of health literacy in the association between academic performance and substance use
Jaana M Kinnunen, Leena Paakkari, Arja H Rimpelä, Markus Kulmala, Matthias Richter, Mirte A G Kuipers, Anton E Kunst, Pirjo L Lindfors
Contest of Best Practices tackling social inequalities in cancer prevention: an iPAAC initiative
Marta Hernández-García, Dolores Salas-Trejo, Ahti Anttila, Satu Lipponen, Ana Molina-Barceló
HEALTH SERVICES RESEARCH
Impact of hospital mergers: a systematic review focusing on healthcare quality measures
Marco Mariani, Leuconoe Grazia Sisti, Claudia Isonne, Angelo Nardi, Rosario Mete, Walter Ricciardi, Paolo Villari, Corrado De Vito, Gianfranco Damiani
Clarity and consistency in stillbirth reporting in Europe: why is it so hard to get this right?
Mika Gissler, Mélanie Durox, Lucy Smith, Béatrice Blondel, Lisa Broeders, Ashna Hindori-Mohangoo, Karen Kearns, Rumyana Kolarova, Marzia Loghi, Urelija Rodin, Katarzyna Szamotulska, Petr Velebil, Guy Weber, Oscar Zurriaga, Jennifer Zeitlin, the Euro-Peristat Research Network
Health care provider trust in vaccination: a systematic review and qualitative meta-synthesis
Mobeen Ahmad, Adebisi Akande, Umair Majid
MIGRATION
Ethnic differences in functional limitations: a comparison of older migrants and native Dutch older population
Fatima El Fakiri, Jessica Bouwman-Notenboom, Charles Agyemang
Do individuals' attitudes toward immigrants affect their own health? Analysis of 15 European countries
Sara Pinillos-Franco, Ichiro Kawachi
Investigating the salmon bias effect among international immigrants in Sweden: a register-based open cohort study
Andrea Dunlavy, Agneta Cederström, Srinivasa Vittal Katikireddi, Mikael Rostila, Sol P Juárez
MENTAL HEALTH
Mental health and physical activity in vocational education and training schools students: a population-based survey
Christine Tøfting Jensen, Clara Heinze, Per Kragh Andersen, Adrian Bauman, Charlotte Demant Klinker
Incidence of inpatient cases with mental disorders due to use of cannabinoids in Germany: a nationwide evaluation
Maximilian Gahr, Julia Ziller, Ferdinand Keller, Rainer Muche, Ulrich W Preuss, Carlos Schönfeldt-Lecuona
The effectiveness of mindfulness-based stress reduction for school teachers: a cluster-randomized controlled trial
Emilie H Bonde, Lone O Fjorback, Morten Frydenberg, Lise Juul
Parental smoking and young adult offspring psychosis, depression and anxiety disorders and substance use disorder
Marian Sarala, Antti Mustonen, Anni-Emilia Alakokkare, Caroline Salom, Jouko Miettunen, Solja Niemelä
NUTRITION
The European Food Regulatory Environment Index: a tool to monitor progress in implementing food environment policies
Joana Madureira Lima, Mike Rayner, João Breda, Jo Jewell
Concepts of responsibility in the German media debate on sugar taxation: a qualitative framing analysis
Katharina S Moerschel, Peter von Philipsborn, Benjamin Hawkins, Elizabeth McGill
Sugar-sweetened beverage taxes in Europe: learning for the future
Anne Marie Thow, Holly L Rippin, Georgina Mulcahy, Keeva Duffey, Kremlin Wickramasinghe
NON COMMUNICABLE DISEASES
PM10 exposure interacts with abdominal obesity to increase blood triglycerides: a cross-sectional linkage study
Vânia Gaio, Rita Roquette, Alexandra Monteiro, Joana Ferreira, Diogo Lopes, Carlos Matias Dias, Baltazar Nunes
Burden of non-communicable disease studies in Europe: a systematic review of data sources and methodological choices
Periklis Charalampous, Vanessa Gorasso, Dietrich Plass, Sara M Pires, Elena von der Lippe, Alibek Mereke, Jane Idavain, Katarzyna Kissimova-Skarbek, Joana Nazaré Morgado, Che Henry Ngwa, Isabel Noguer, Alicia Padron-Monedero, María José Santi-Cano, Rodrigo Sarmiento, Brecht Devleesschauwer, Juanita A Haagsma, The COST Action CA18218 Participants
Prevalent migraine as a predictor of incident hypertension
Anitta H Entonen, Sakari B Suominen, Lauri H Sillanmäki, Päivi T Rautava, Katariina Kauniskangas, Pekka T Mäntyselkä, Markku Sumanen, Markku J Koskenvuo
COVID-19
Socioeconomic and demographic risk factors in COVID-19 hospitalization among immigrants and ethnic minorities
Sabrina Islamoska, Jørgen Holm Petersen, Thomas Benfield, Marie Norredam
Impact of the first wave of the COVID-19 pandemic on cancer registration and cancer care: a European survey
Luciana Neamţiu, Carmen Martos, Francesco Giusti, Raquel Negrão Carvalho, Giorgia Randi, Nadya Dimitrova, Manuela Flego, Tadeusz Dyba, Manola Bettio, Anna Gavin, Otto Visser, the ENCR Steering Committee
A year of Covid-19: experiences and lessons learnt by small European island states—Cyprus, Iceland and Malta
Sarah Cuschieri, Elena Pallari, Amalia Hatziyianni, Rannveig Sigurvinsdottir, Inga Dora Sigfusdottir, Árún Kristín Sigurðardóttir
Older Europeans' health perception and their adaptive behaviour during the COVID-19 pandemic
Sonja Spitzer, Mujaheed Shaikh, Daniela Weber
Primary COVID-19 vaccine cycle and booster doses efficacy: analysis of Italian nationwide vaccination campaign
Camilla Mattiuzzi, Giuseppe Lippi
CORRIGENDUM
Corrigendum to: Redistribution of garbage codes to underlying causes of death: a systematic analysis on Italy and a comparison with most populous Western European countries based on the Global Burden of Disease Study 2019
CORRECTION
Correction to: Two sides of every coin: individuals' experiences of undergoing colorectal cancer screening by faecal immunochemical test and colonoscopy
ERRATUM
Erratum to: Daily sitting time and its association with non-communicable diseases and multimorbidity in Catalonia
Elisa Poses-Ferrer, Rosa Parisi, Angelina Gonzalez-Viana, Conxa Castell, Jorge Arias de la Torre, Andrew Jones, Vicky Serra-Sutton, Mireia Espallargues, Carmen Cabezas
EUROPEAN PUBLIC HEALTH NEWS
European Public Health News
Dineke Zeegers Paget, Dineke Zeegers Paget, Elena Petelos, Catharina de Kat, Siddhartha Sankar Datta, Nino Berdzuli, Hans Henri P Kluge, Reinhard Busse, Floris Barnhoorn
https://academic.oup.com/eurpub/issue/32...
7. Call for proposals, job opportunities
Several positions open at the UCL Institute for Global Health
The UCL Institute for Global Health has opened 5 positions. Join their teams in London!
8. Interesting news
Videos and poster presentations from the 31st Alzheimer Europe Conference
If you were unable to participate in the virtual 31st Alzheimer Europe Conference #31AEC at the end of last year, you can now access some of the on-demand content from the event, free of charge. Videos of plenary and parallel presentations, as well as quick oral presentations are now available online. Posters are also available on Alzheimer Europe's Flickr account. All details can be found on their webpage.
You can also watch the videos in three specially-created playlists, on Alzheimer Europe's YouTube channel:
The programme book and abstract book from #31AEC can also be found on the Alzheimer Europe website here.
A Global NCD Agenda for Resilience and recovery from COVID-19
This Global NCD Agenda for Resilience and Recovery from COVID-19 outlines win-win solutions to ensure all countries can recover stronger and embrace a safer, healthier future. The recommendations are intended to support leaders and decisionmakers to step up equitable, cost-effective policy action and investment to strengthen population health and build more resilient health systems.
Those twelve recommendations are grouped into three pillars:
Governance: Redefine priorities and power and measure what matters
Prioritise health as a path to preparedness

Health systems: Fairer and fit for the future
https://ncdalliance.org/ncd-covid-19-rec...
Trust, ethics lie at heart of health data sharing, health professionals say
Euractiv | 8 April 2022
A more efficient sharing of valuable health data could improve our health systems significantly. But according to health professionals, this requires proper consideration of trust, ethics, and security.
https://www.euractiv.com/section/health-...
Annual Global Health 50/50 report
Global Health 50/50 | Report | April 2022
The fifth annual Global Health 50/50 report, Boards for all?, presents the first-ever analysis of the gender and geography of who governs global health. Through an examination of the demographics of over 2,000 board members of the most influential organisations active in global health, the report warns that global health is not living up to its name.
Overview
Report
https://globalhealth5050.org/2022-report...
These cities are trying to save their residents from climate change
Welcome ¦ 21 April 2022
Cities are on the frontline of the climate crisis. But around the world, many are already leading the way with initiatives to reduce emissions and increase their resilience to climate change.
https://wellcome.org/news/these-cities-a...
PHIRI project - April newsletter
In this issue, the project leaders share with you the main achievements and developments of the project since its start, ranging from the launch of the Health Information Portal, a one stop shop to access health & healthcare data in Europe, to the Rapid Exchange Forum, answering urgent research and policy questions on COVID-19.
https://mailchi.mp/5fcb16577019/phiri-ne...
9. Upcoming courses and conferences
10. Interesting publications
Mental Health and Psychosocial Support Humanitarian response in Ukraine and neighboring countries
Mental Health and Psychosocial support, Humanitarian Response in Ukraine and Neighbouring Countries, is made available by the IASC Reference Group on Mental Health and Psychosocial Support in Emergency Settings (IASC RG MHPSS).
Resources available in English, Hungarian, Latvian, Lithuanian, Polish, Romanian, Russian, Slovakian and Ukrainian.
To submit any relevant resource missing from this overview or to request information please send an email to IASC MHPSS RG at: mhpss.refgroup@gmail.com.
To submit activities for the mapping of activities in Ukraine and neighbouring countries, please contact Valeria Florez at: valeria@mhpss.net with mhpss.refgroup@gmail.com in copy.
The health needs of refugees from Ukraine
The BMJ | Opinion | 9 April 2022
"While difficult to accept, Russia's aggression is unlikely to end soon. As the violence continues, there will be many more people forced to flee their homes. So far, Ukraine's neighbours have willingly taken on most of the responsibility of supporting those fleeing the war. But they cannot do it alone. One lesson of the covid-19 pandemic was the importance of European solidarity. This is a test of whether we can turn this idea into a reality."
https://www.bmj.com/content/377/bmj.o864
How to identify epistemic injustice in global health research funding practices: a decolonial guide
The BMJ Global Health | Practice | 25 April 2022
This paper aims to fill this gap in the literature by providing a guide for individuals involved in the design and review of funding schemes wishing to conduct epistemic injustice analysis of their processes using a decolonial lens.
https://gh.bmj.com/content/7/4/e008950
Challenges to evidence-informed decision-making in the context of pandemics: qualitative study of COVID-19 policy advisor perspectives
The BMJ Global Health | Original Research | 21 April 2022
The objective of this study is to explore critically the challenges for advising evidence-informed decision-making (EIDM) in pandemic contexts, particularly around non-pharmaceutical control measures, from the perspective of experts advising policy-makers during COVID-19 globally. Findings suggest the urgent need for global EIDM guidance that countries can adapt for in-country decisions as well as coordinated global response to future pandemics.
https://gh.bmj.com/content/7/4/e008268
Impact of pictorial health warning labels on smoking beliefs and perceptions among waterpipe smokers: an online randomised cross-over experimental study
Tobacco Control | Original Research | 20 April 2022
This study assessed the effectiveness of pictorial health warning labels (HWLs) and their placements on waterpipe parts (device, tobacco and charcoal package) on several communication outcomes.
https://tobaccocontrol.bmj.com/content/e...
Mental health of migrants with pre-migration exposure to armed conflict: a systematic review and meta-analysis
The Lancet Public Health | Article | April 2022
Exposure to armed conflict has been associated with negative mental health consequences. Authors of this study aimed to estimate the prevalence of generalised anxiety disorder, major depressive disorder, and post-traumatic stress disorder among migrants exposed to armed conflict.
The study finds out that migrants who are exposed to armed conflict are at high risk of mental health disorders. The mental health-care needs of migrants should be assessed soon after resettlement, and adequate care should be provided, with particular attention paid to young adults.
https://www.thelancet.com/journals/lanpu...
Children: innocent victims of war in Ukraine
The Lancet Child & Adolescent Health | Editorial | April 2022
"Children are innocent victims of wars. They are the ones who will live with the trauma and scars for the longest. This merciless war is endangering the lives and future of a whole generation of children. It must stop now."
https://www.thelancet.com/journals/lanch...
Impact of introducing a minimum alcohol tax share in retail prices on alcohol-attributable mortality in the WHO European Region: A modelling study
The Lancet Regional Health Europe | Article | April 2022
This paper provides an overview of existing tax structures in 50 countries and subregions of the Region, estimates their proportions of tax on retail prices of beer, wine, and spirits, and quantifies the number of deaths that could be averted annually if these tax shares were raised to a minimum level.
https://www.thelancet.com/journals/lanep...
Association of Short-term Air Pollution Exposure With SARS-CoV-2 Infection Among Young Adults in Sweden
The JAMA Network Open | Original investigation ! | 20 April 2022
The findings of this study suggest that air pollution may play a role in COVID-19 and support the potential benefit of reducing air pollutant levels These findings suggest that air pollution may play a role in COVID-19 and support the potential benefit of reducing air pollutant levels..
https://jamanetwork.com/journals/jamanet...
Health system resilience post-COVID: Moving towards more European cooperation
https://eurohealthobservatory.who.int/ne...
Commercial determinants of cancer control policy (Eurohealth)
https://eurohealthobservatory.who.int/pu...
11. European Commission news
Calls for proposals on promoting mental health: Mental health support for Ukrainian displaced people
A € 2 million call for proposals for non-governmental organisations has been launched on 20 April to support mental health of displaced people from Ukraine. Proposals will implement best practices to improve mental health and psychological wellbeing in migrants and refugee populations, with a special focus on Ukrainian displaced people
https://ec.europa.eu/info/funding-tender...
Register online - EU Health Policy Platform Holds Annual Meeting
The EU Health Policy Platform will hold its annual meeting on 4 and 5 May 2022.
https://ec.europa.eu/newsroom/sante/news...
World Health Day: Statement by Commissioners Stella Kyriakides and Virginijus Sinkevičius
"On World Health Day, the time to talk, debate, argue must give way to urgent action to ensure that the future of our planet is safeguarded, and is one in which we can thrive."
https://ec.europa.eu/commission/presscor...
Call for proposals for NGOs launched to support mental health of Ukrainian refugees
A € 2 million call for proposals for non-governmental organisations has been launched on 20 April to support mental health of displaced people from Ukraine. Proposals will implement best practices to improve mental health and psychological wellbeing in migrants and refugee populations, with a special focus on Ukrainian displaced people. Deadline to submit proposals is 31 May.
https://ec.europa.eu/newsroom/sante/news...
COVID-19: Commission calls on Member States to step up preparedness for the next pandemic phase
On 27 April, the European Commission has proposed a set of actions to manage the current phase of the COVID-19 pandemic and prepare for the next one. The Commission therefore calls on Member States to take actions before autumn to ensure vigilance and continued coordination of health preparedness and response. The Commission therefore calls on Member States to take actions before autumn to ensure vigilance and continued coordination of health preparedness and response.
https://ec.europa.eu/commission/presscor...
12. European Centre for Disease Prevention and Control news
Dr Andrea Ammon's mandate as ECDC Director extended until 2024
Dr Andrea Ammon's mandate as ECDC Director has been extended by the Centre's Management Board (MB) until 15 June 2024. This decision followed the imminent ending of her five-year tenure, which began on 16 June 2017. The extension was supported by all MB members during an extraordinary session that took place today. It is expected that a new Director will be appointed in 2024.
https://www.ecdc.europa.eu/en/news-event...
Eurosurveillance - Volume 27, Issue 14, 07 April 2022
Rapid communication
HIV-1-infection in a man who has sex with men despite self-reported excellent adherence to pre-exposure prophylaxis, the Netherlands, August 2021: be alert to emtricitabine/tenofovir-resistant strain transmission
Research
HIV, STI and renal function testing frequency and STI history among current users of self-funded HIV pre-exposure prophylaxis, a cross-sectional study, Germany, 2018 and 2019
HIV pre-exposure prophylaxis was associated with no impact on sexually transmitted infection prevalence in a high-prevalence population of predominantly men who have sex with men, Germany, 2018 to 2019
Prevalence of sexually transmitted infections with Chlamydia trachomatis, Neisseria gonorrhoeae, Mycoplasma genitalium and Trichomonas vaginalis: findings from the National Survey of Sexual Lifestyles, Attitudes and Health, Slovenia, 2016 to 2017
Miscellaneous
Job vacancy at Eurosurveillance / ECDC
https://www.eurosurveillance.org/content...
Eurosurveillance - Volume 27, Issue 15, 14 April 2022
Rapid communication
Investigation of an international outbreak of multidrug-resistant monophasic Salmonella Typhimurium associated with chocolate products, EU/EEA and United Kingdom, February to April 2022
Investigation into cases of hepatitis of unknown aetiology among young children, Scotland, 1 January 2022 to 12 April 2022
A late sharp increase in influenza detections and low interim vaccine effectiveness against the circulating A(H3N2) strain, Denmark, 2021/22 influenza season up to 25 March 2022
Influenza returns with a season dominated by clade 3C.2a1b.2a.2 A(H3N2) viruses, WHO European Region, 2021/22
Research
Clostridioides difficile positivity rate and PCR ribotype distribution on retail potatoes in 12 European countries, January to June 2018
Transmission dynamics of COVID-19 in household and community settings in the United Kingdom, January to March 2020
Transmission dynamics of COVID-19 in household and community settings in the United Kingdom, January to March 2020
Meeting report
Innovations in public health surveillance: updates from a forum convened by the WHO Hub for Pandemic and Epidemic Intelligence, 2 and 3 February 2022
Miscellaneous
ESCAIDE 2022: call for abstracts
Job vacancy at ECDC
https://www.eurosurveillance.org/content...
Eurosurveillance - Volume 27, Issue 16, 21 April 2022
Rapid communication
Ongoing rabies outbreak in dogs of unprecedented scale and human cases in Nelson Mandela Bay Municipality, South Africa, up to 13 February 2022
Vaccine-induced and naturally-acquired protection against Omicron and Delta symptomatic infection and severe COVID-19 outcomes, France, December 2021 to January 2022
Genomic and epidemiological report of the recombinant XJ lineage SARS-CoV-2 variant, detected in northern Finland, January 2022
Outbreaks
Two fatal autochthonous cases of airport malaria, Belgium, 2020
Surveillance
The impact of SARS-CoV-2 on respiratory syndromic and sentinel surveillance in Israel, 2020: a new perspective on established systems
Research
Seasonality of respiratory syncytial virus and its association with meteorological factors in 13 European countries, week 40 2010 to week 39 2019
13. WHO news
Fighting COVID-19 in prisons: WHO report presents best practices from countries
A new WHO report "Good practices in managing infectious diseases in prison settings" sums up the most effective policies from Member States that are aimed at reducing the risks of disease outbreaks in prisons while ensuring human rights and effectively using the resources at hand.
https://www.euro.who.int/en/health-topic...
Health-care facilities in the firing line - the unacceptable reality of the war in Ukraine
Health systems, facilities and health workers should never be targets. They must remain protected, functional, safe and accessible to all who need essential medical services. In any conflict, attacks on health care are a violation of international humanitarian law.
https://www.euro.who.int/en/health-topic...
Health on Earth: a healthy planet benefits us all - World Health Day 2022
On World Health Day, WHO/Europe called on everyone to come together and recognize the importance of our planet, for the sake of our health and that of the generations to come.
The Pan-European Commission on Health and Sustainable Development recently recommended the adoption of a One Health policy recognizing the interconnectedness of human, animal and environmental health. The Commission's report calls on policy-makers to draw inspiration from those working to tackle environmental issues in order to set societies on the right track for future generations.
https://www.euro.who.int/en/health-topic...
WHO Air quality Database - Update April 2022
This document describes the latest WHO database on ambient air quality.
The objective – beyond summarizing the current state of air quality – is to collect data on air quality that could be used to derive robust estimates of population exposure for studies of the burden of disease analysis due to ambient air pollution.
https://cdn.who.int/media/docs/default-s...
European Immunization Week 2022 - celebrating progress and addressing new challenges in the control of vaccine-preventable diseases
Taking place from 25 April to 29 April, the Immunization Week is an opportune moment to celebrate the historic achievements in protecting lives and livelihoods made possible by vaccines, and to acknowledge their further potential to protect public health.
https://www.euro.who.int/en/health-topic...
This newsletter received co-funding under an operating grant from the European Union's Health Programme (2014-2020). The content of this newsletter represents the views of the author(s) only and is his/her sole responsibility; it cannot be considered to reflect the views of the European Commission and/or the Consumers, Health, Agriculture and Food Executive Agency or any other body of the European Union. The European Commission and the Agency do not accept any responsibility for use that may be made of the information it contains.
Unsubscribe
If you would like unsubscribe from the EUPHA newsletter then please click here.