The European Public Health Association
Newsletter - May 2022
1. Editorial
Welcome to our May newsletter, where we report on an impressive European Public Health Week, news from EUPHA and its members, news from the European Commission, ECDC and the WHO regional office for Europe as well as on interesting news and publications in Europe.
Wishing you pleasant reading,
Iveta Nagyova, EUPHA president, and Dineke Zeegers Paget, EUPHA executive director
2. EUPHA update
EUPHA president's opens the Congress of the Slovenian Preventative Medicine Society
On 12 May 2022, the Congress of the Slovenian Prevantative Medicine Society was organised. This congress was opened by Dr Iveta Nagyova, EUPHA president. Nagyova stated: 'The pandemic, the current war in Ukraine, and other global challenges will have long-term impacts on our healthcare and public health systems. To counteract these, investing in public health and supporting strong and resilient national health systems is now more important than ever. Europe needs to refresh and renew its vision of global health so it can robustly address new and neglected global health challenges, and adapt to an altered political and policy environment.'
EUPHA president in opening of the IBTN conference in Montreal, Canada
EUPHa president, Dr Iveta Nagyova, was invited to open the conference of the International Behavioural Trials Network from 19 to 21 May. Nagyova combined public health and behavioural insights: 'Despite the complexities of modern healthcare it remains the case that human behaviour plays a critical role in health outcomes and in the efficacy of most treatments.'
EUPHA executive director in webinar of OT-Europe
On 24 May, OT-Europe (occupational therapists Europe) organised a webinar on 'Health promotion: is it on the occupational therapy agenda?' Dineke Zeegers Paget presented EUPHA's efforts in influencing policymaking and advocating for public health. The webinar was a wonderful opportunity to emphasize the continued collaboration between EUPHA and OT-Europe.
EUPHAnt at the Initiative for Science in Europe's 4th Gago conference on European Science Policy
The Initiative for Science in Europe (ISE) is an independent platform of European Learned Societies and Research Organizations operating within different disciplines and across sectors. ISE supports all fields of science at a European level, involves researchers in the design and implementation of European science policies, and advocates strong independent scientific advice in European policy making. EUPHA and ISE are working together for opportunities for young researchers. EUPHAnxt's coordinator, Monica Brinzac has been invited as speaker/panelist at the 4th Gago Conference on European Science Policy that is taking place 13 June 2022.
Report of the webinar The health workforce - in need of a "booster" for mental health protection and violence prevention
You can read the report on the webinar held on 17 March 2022. The webinar was organised by the European Public Health Association section 'Health Workforce Research (EUPHA-HWR) and the Standing Committee of European Doctors (CPME).
https://eupha.org/repository/EUPHA_newsl...
Joint Statement to the Special session of the WHO Regional Committee for Europe on Ukraine
We express our deep concern about the devastating impact of the war in Ukraine on people's physical and mental health in this joint statement with EPHA, ASPHER and WFPHA. The statement addresses the lasting impacts on healthcare and public health, and concerns about the widening of health inequalities. We welcome the resolution EUR/RCSS/CONF./2 Rev.2 that was adopted at the Special Sessions of the WHO Regional Committee for Europe on 10 May 2022. Read the full statement here.
https://eupha.org/repository/advocacy/20...
Health Policy Platform Statement on Climate and Health
EUPHA contributed to and endorsed this joint statement by the EU Health Policy Platform's thematic network: "Climate actionthrough public health education and training" Climate change continues to be the biggest challenge of the 21st century,with profound and growing negative consequences on public health. The cost of inaction to act in a timely and systemic manner will have catastrophic implications for the planet, the ecosystem, our livelihoods, notably the health and social systems of today and in the future.
https://eupha.org/repository/HPP_Stateme...
Building the public health and emergency workforce: A roadmap - endorsed by EUPHA
This month, the World Health Organization launched the 'Building the public health and emergency workforce: a roadmap'. EUPHA, including the Health workforce research section, endorse this roadmap.
https://www.who.int/news-room/events/det...
What are your views on personalized medicine?
This month, the survey on personalized medicine is launched by the ExACT project. ExACT stands for: European network staff eXchange for integrAting precision health in the health Care sysTems, and EUPHA is a consortium member of this project.


The aim of this survey is to gather the views of citizens in European Union member states on personalized medicine. Personalized medicine tries to tailor health care to individual needs by taking the influence of genes, lifestyle and environment on health into account. Researchers need to combine data from many people to learn more about diseases. We would like to understand citizens' views on the use of their healthcare and lifestyle data, including genetic data and the sharing of such data. We would like to learn your views on how Personalized medicine may be applied in health care. With the results of the survey, we aim to contribute to responsible use of Personalized medicine, making citizens' views available for policy to increase health benefits and reduce potential harms.
The survey is available in English, as well as in Italian, Dutch and French.
https://vumc.survalyzer.eu/heuokieblo
10th International Public Health Festival
EUPHAnxt coordinator Monica Brinzac has been invited to the 10th annual International Festival of Public Health (21 July), organised by the University of Manchester in association with the The Epidemiology and Public Health Group, and the Manchester Urban Institute. This year's Festival will have two main themes: 'Ending Violence against Women and Children: Time for Change' and 'Urban Health'
EUPHAnxt will be running a special session, dedicated to young people and public health.
The Festival is organised in a hybrid format, and you can attend online free of charge.
http://www.festivalofpublichealth.co.uk/...

3. European Public Health Week
We look back at another successful European Public Health Week. There were 235 events, in 21 different languages and organised within 32 different countries. Five kick-off events were organised by EUPHA and daily partners: Association of Schools of Public Health in the European Region (ASPHER), European Centre for Disease Prevention and Control (ECDC), the Health and Environment Alliance (HEAL) and ENBEL, GAMIAN Europe and the European Observatory on Health Systems and Policies.
The span of the events was very broad: webinars, lectures, first aid courses in the city centre, physical outdoor activities, networking session, radio interviews, publications and digital displays to mention some. There are many ways to share knowledge and bring together public health professionals and those interested in health. What all events had in common during the EUPHW was the motive to organise an event: improving health throughout the life course of all people living in Europe.
Our president Iveta Nagyova: "The European Public Health Week is an action-based event where we can showcase the strength and width of public health, provide visibility for our national public heath associations, public health workforce in general, and to educate the general population on health priorities." We are very impressed with the high numbers of events that have been organised and the commitment of all stakeholders, members and friends to be active during the week. We have received tremendous support from the WHO Regional Office for Europe, from the European Commission and all of our daily partners.
We are grateful to work with such dedicated public health professionals!
Have a look at our Wakelet to get an impression of the EUPHW or read the press release that was published.
4. European Public Health Conference
15TH EUROPEAN PUBLIC HEALTH CONFERENCE, 9 - 12 NOVEMBER 2022 - STRENGTHENING HEALTH SYSTEMS: IMPROVING POPULATION HEALTH AND BEING PREPARED FOR THE UNEXPECTED.
PLENARY PROGRAMME
Plenary 2: Benefits and challenges of the European Health Data Space
Organisers: EUPHA, European Commission, Thursday 10 November, 17:40 – 18:40 CET
The creation of a European Health Data Space (EHDS) is one of the key components of a strong European Health Union. The EHDS aims to improve and support healthcare delivery within Europe by allowing public health data to be accessible throughout Europe. The EHDS also aims to promote better access and exchange of different types of health data for research and policy purposes. The EHDS is expected to bring great benefit, but it also brings challenges related to technology, governance and privacy. The exchange of data at European level means that health data from different sources need to be able to talk to each other. Making the data Findable, Accessible, Interoperable, and Re-usable (FAIR) is key to the success of the EHDS. Moreover, the diversity of Europe's health information systems need to be taken in account. The EHDS will also have to be transparent to ensure privacy of personal information.
Moderators: Marieke Verschuuren, EUPHA, and Isabel de la Mata, European Commission
Speakers: to be announced shortly on our website.
Plenary 4: Reorienting health services: the transformational potential of health promotion
Organiser: EuroHealthNet, Friday 11 November, 14:00 – 15:00 CET
Over the past decades the nature of our disease burden has shifted from communicable to chronic diseases such as cardiovascular diseases, diabetes, cancer and mental ill health. They mostly result from an accumulation of unhealthy living patterns since across the life course. These behaviours in turn are shaped by the social, environmental, cultural and economic conditions in which we live, grow, work and age. Our health services, with a traditional curative approach, are not equipped for this chronic epidemic. There is an urgent need to shift our health services away from the predominant focus on cure and towards prevention, and for policy makers to invest in ensuring healthy living environments and societies. This plenary session will provide examples in which health-promoting approaches can reorient health services, strengthen community oriented primary care and prevent chronic diseases.
Moderator: President or Director EuroHealthNet
Speakers: Rüdiger Krech, World Health Organization; Susan Michie, UCL Centre for Behaviour Change, London, United Kingdom; Jan De Maeseneer, Chair of the European Commission Expert Panel on Effective Ways of Investing in Health; Jet Bussemaker, Chair of the Council of Public Health & Society, Netherlands; Cristiano Figueiredo, National School of Public Health, NOVA University Lisbon, Portugal.
REGISTRATION IS OPEN WITH BENEFITS FOR EUPHA MEMBERS
Registration for the in-person 15th EPH Conference is open. You can benefit from early bird registration fees until 1 September. We are expecting over 1,500 delegates in Berlin. Meet your colleagues at the largest public health event in Europe during four fully packed conference days. EUPHA members and delegates from Germany pay € 670 before 1 September, non-members € 760, Students, trainees and colleagues from low- and middle-income countries pay € 400 (all including VAT). More information here
PRE-CONFERENCES
Pre-conferences are held on Wednesday 9 November. The full programme will be announced shortly on our website. Pre-conferences are held for half day (morning or afternoon) or full day. Attending a pre-conference requires separate registration. This can be done while registering for the main conference but can also be added to your existing registration at a later time. Registration fees are €75 and €150. Sponsored pre-conferences are €20. (all sessions inclusive network buffet lunch).
LUNCH SYMPOSIUMS
We offer an exciting lunch symposiums programme to be held on Thursday 10 and Friday 11 November. Lunch symposiums are open for all delegates, no separate registration required.
Enhancing pathways for vaccine assessments and national decision-making – a driver of resilient health systems
Organised by VaccinesEurope
As Europe begins to look beyond the pandemic, there is an opportunity to reflect on the future needs of the vaccine ecosystem as a driver of health system resilience and sustainability. A key area for attention and policy action concerns the country-specific pathways through which vaccines are assessed and decisions made on their inclusion in National Immunisation Programmes (NIPs). This lunch symposium will bring together key stakeholders from across Europe's immunisation ecosystem to consider the actions that are needed to enhance national vaccine pathways.
More lunch symposiums will be announced shortly on our website.
ABSTRACT SUBMISSION RESULTS
Thank you for submitting your abstract for the EPH Conference 2022. We received a record number of 2,185 single abstracts which are now being reviewed by our experts in the International Scientific Committee. Results of the abstract submission will be communicated to you by mid-June. Keep an eye on your inbox and spam folder! Accepted abstracts are published in the Abstract Supplement of the European Journal of Public Health but only if you have registered for and presented at the conference.
PANDEMIC PREPAREDNESS
There are currently no restrictive measures for the event industry in place in Berlin. Event organizers are free to decide whether and how to make use of protective measures. For the EPH Conference 2022 we will follow the recommendations for responsible events to ensure our delegates can attend the conference safely. Current measures in Berlin can be followed in detail on the websites of VisitBerlin and the State of Berlin.
CONFERENCE VENUE
The 15th EPH Conference will be held in the hub27 Berlin, part of Messe Berlin. Hub27 is a modern, multifunctional conference centre with ample room for networking and meeting colleagues. It is easily accessed by U-Bahn and S-Bahn from all parts of Berlin. You can reach Berlin by train from everywhere in Europe. Long-distance high-speed trains arrive at and depart from the Hauptbahnhof. Flights to and from the new Berlin-Brandenburg International Airport (BER), 20 km from the city centre.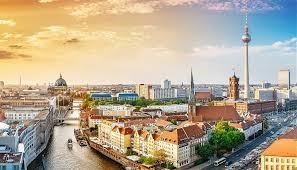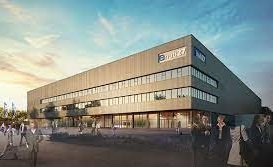 5. EUPHA members update
Cyprus Epidemiology and Public Health Association - webinar
EUPHA's newest member, CyEPHA, organised a webinar on 20 May 2022 discussing 'Public Health Risks and Moral Responsibility: The Case of the Coronavirus Pandemic'. EUPHA's executive director, Dineke Zeegers Paget, opened this event which included a lecture from Dr Jessica Nihlén Fahlquist and a panel discussion with the audience.
French Society of public health: special newsletter
The SFSP published an extra newsletter (Flash) on the European Public Health Week. This included an interview with EUPHA's executive director, Dineke Zeegers Paget Le dossier du mois - Semaine européenne de la santé publique (EUPHW) (sfsp.fr)
Spring 2022 ASPHER Newsletter
This newsletter presents the work of ASPHER's taskforce on war, news and events of the ASPHER network, COVID-19 news and much more.
https://www.aspher.org/download/1100/asp...
7. Call for proposals, job opportunities
Association of European Cancer Leagues (ECL) is recruiting 2 new Policy Officers and 1 EU Research Projects Officer
For the tight-knit team in Brussels to help us secure a fit-for-purpose team, value-based membership, strong networks and partnerships, and outstanding communication. All to support the top-notch advocacy and lobbying work of ECL.
We are seeking dynamic, enthusiastic and ambitious team players. The successful candidates excel in collaboration and strategic thinking and are committed to improving cancer policy and ensuring that the views of ECL and its members are heard, considered and impactful throughout the EU decision-making process.

Policy Officer (Cancer Prevention & Survivorship)
https://www.eurobrussels.com/job_display/218913/
Deadline: Wednesday 1 June 2022, 23:59 (CEST)

EU Research Projects Officer
https://www.eurobrussels.com/job_display/218915/
Deadline: Sunday 5 June 2022, 23:59 (CEST)

Policy Officer (Access to Medicines & Advocacy Coordination)
https://www.eurobrussels.com/job_display/218919/
Deadline: Sunday 12 June 2022, 23:59 (CEST)

All job descriptions are also available here.
These positions are full-time, permanent and based in Brussels. ECL offers a friendly and flexible working environment, with the opportunity to take initiative and drive programmes, and a competitive benefits package.
https://www.cancer.eu/wp-content/uploads...
Health Care Without Harm is looking for an International Climate Director
The International Climate Director is responsible for leading and overseeing HCWH's global climate program and implementing the organization's climate strategy.
Deadline for application: 2 June
https://skoll.org/job/health-care-withou...
Call for abstracts: Behaviour Change for Health and Sustainability
The UCL Centre for Behaviour Change invites you to submit an abstract to the 8th international behaviour change conference Behaviour Change for Health and Sustainability. This is an online event running 7 - 9 November 2022.
This year's conference themes are:
The Science of Behaviour Change
Novel and Emerging technologies
Real world applications and impact
Digital transformation of health
Creating a sustainable future
Innovations in Design & Methodology in intervention development
https://uclpsych.eu.qualtrics.com/jfe/fo...
IHLA Health Literacy Explorers
The IHLA Health Literacy Explorers is looking for motivated public health professionals to join their global space for young/early career/new voices in health literacy.

8. Interesting news
Health system performance assessment: new framework for policy analysis
Experts from the World Health Organization (WHO) and the European Observatory on Health Systems and Policies have produced a long-awaited framework to conceptualize the assessment of health system performance. Health system performance assessment: a framework for policy analysis, published with support from the UHC2030 Health System Assessment technical working group (TWG) and the Universal Health Coverage Partnership, will help policy-makers to analyze possible origins and impact of poor performance on a particular health system outcome.
In countries, especially those that receive external assistance, different and overlapping health systems assessments are often supported by different partners. The entry point for the UHC2030 TWG to develop this framework was the need for harmonizing and aligning the analysis of health system assessment (HSA) information across countries and HSA tools.
The book places the newly introduced framework within the current evidence base while ensuring it is fit for the policy challenges of the 21st century. It offers policy-makers a strong performance orientation to analyze health system data and information.
Read more here.
What are the commercial determinants of cancer control policy?
European Observatory on Health Systems and Policies | Webinar recording | 27 April 2022
This webinar aimed to answer the following questions:
What are the commercial determinants of cancer control policy?
What are the challenges and opportunities for governing them along the cancer control continuum?
https://eurohealthobservatory.who.int/ne...
ECO Statement to the WHO Europe Regional Committee Special Meeting on 10 May 2022
European Cancer Organisation | Statement | 10 May 2022
On 10 May 2022, the European Cancer Organisation (ECO) submitted a statement to the WHO Europe Regional Committee Special Meeting in its capacity as a Non-State Actor at WHO/Europe.
The statement urged the meeting be taken as an opportunity to highlight, discuss and coordinate actions addressing the healthcare needs that the war is having in Ukraine and across the wider European region. The sense of concern and urgency is shared by the European and international cancer community.
More information for Ukrainian cancer patients and those trying to help them: www.onco-help.org
https://www.europeancancer.org/resources...
Decades of the specialist nurse 2020-2030 programme, launched by ESNO (European Specialised Nurses Organisation) on 12 May 2022 as part of the campaign #Caring4Nurses
https://fonse.eu/wp-content/uploads/2022...
Infrographic: Mental health and cities
HEAL's new infographic explores the links between cities, climate change, air pollution and mental health – and how we can create mental health-friendly cities.
https://www.env-health.org/mental-health...
False fix: the hidden health impacts of Europe's fossil gas dependency
HEAL | Analysis | 18 May 2022
Released during the third day of the European Public Health Week, first of its kind analysis on the health harm of burning fossil gas shows that in 2019 alone, burning fossil gas for power (and heat) generation caused over 2,800 premature deaths from air pollution (from PM2.5, NO2 and ozone) in the EU-27 and the UK.
https://www.env-health.org/false-fix/
New Tobacco Atlas: The Scale of the Tobacco Epidemic and the Progress Made
Vital Stategies | 18 May 2022
The Seventh Edition of the Tobacco Atlas, released by Vital Strategies and the Tobacconomics team at the University of Illinois at Chicago, serves as a warning call to all those who care about global health and economic development. It shows that tobacco control works: Global smoking rates dropped from 22.6% in 2007 to 19.6% in 2019. But uneven implementation of proven tobacco control measures means that richer countries reap the benefits, while the industry continues to prey on emerging economies to hook new generations on their deadly products.
https://www.vitalstrategies.org/new-toba...
US supreme court abortion reversal would be global 'catastrophe' for women
The Guardian | 18 May 2022
Doctors and activists have warned that the probable demise of abortion as a federal right in the US will be a "catastrophe" for women in low and middle-income countries, with an emboldened anti-choice movement likely to raise renewed pressure on hard-won gains.
https://www.theguardian.com/global-devel...
New insights into antibiotic resistance
Science Daily | 25 May 2022
Treatment of severe infections caused by pathogenic bacteria relies on 'last resort' antibiotics, but rising resistance by 'superbugs' to most clinically approved drugs leaves patients exposed to possible fatalities. Researchers are focusing on how bacterial cells adapt and resist antimicrobial medications -- with a new article focusing on a hospital strain of Acinetobacter baumannii and its cellular response to important antibiotic colistin.
https://www.sciencedaily.com/releases/20...
Human rights violated, access to health neglected: Roma in 'mental distress'
Euractiv | Health brief | 25 May 2022
Lower life expectancy, limited access to health services, and the violation of human rights are just some factors impacting Roma people's mental health in Europe.
https://www.euractiv.com/section/health-...
An Economy of Wellbeing for health equity
Eurohealthnet | 6 May 2022
The Economy of Wellbeing model puts the focus on health and wellbeing-in-all-policies, and reducing environmental, work-related, and economic stressors. This approach strengthens resilience and contributes to better health outcomes and preventing diseases. Learn more about this topic in Eurohealthnet's new policy precis.
https://eurohealthnet.eu/publication/an-...
9. Upcoming courses and conferences
Medinomia
20 Oct 2022 - 21 Oct 2022 / Namur, Belgium
Organiser: CHU Namur Namur, UCLouvain, ao
10. Interesting publications
Front-of-pack Nutrition Labelling: A Tussle between EU Food Law and National Measures
In May 2020, the European Commission published its Farm to Fork Strategy, which committed to propose harmonised mandatory front-of-pack nutrition labelling (FoPNL) to help empower consumers to make informed, healthy food choices. This article explores how EU food information law regulates FoPNL, and the implications for the development of effective FoPNL.
http://repository.essex.ac.uk/31919/9/Go...
Qualitative modelling of social determinants of health using group model building: the case of debt, poverty, and health
International Journal for Equity in Health | Research | 19 May 2022
This study describes a participatory approach using group model building (GMB) with stakeholders, in order to develop a qualitative causal model of the health effects of SDoH, taking poverty and debt in the Dutch city of Utrecht as a case study.
https://equityhealthj.biomedcentral.com/...
Pandemic treaty: a chance to level up on equity
The BMJ | Opinion | 20 May 2022
In this opinion paper, authors make recommendations that would help recognise and address the disproportionate impact of pandemics on women.
https://www.bmj.com/content/377/bmj.o127...
Measuring the availability of human resources for health and its relationship to universal health coverage for 204 countries and territories from 1990 to 2019: a systematic analysis for the Global Bur
The Lancet | Article | 23 May 2022
In this paper, authors aimed to use comparable and standardised data sources to estimate human resources for health (HRH) densities globally, and to examine the relationship between a subset of HRH cadres and universal health coverage effective coverage performance. In conclusion, considerable expansion of the world's health workforce is needed to achieve high levels of UHC effective coverage.
https://www.thelancet.com/journals/lance...
Global survey on COVID-19 beliefs, behaviours and norms
Nature | Resource | 23 May 2022
This resource aims to open new areas of enquiry in public health, communication and economic policy by leveraging large-scale, rich survey datasets on beliefs, behaviours and norms during a global pandemic.
https://www.nature.com/articles/s41562-0...
Taking stock of global commitments on antimicrobial resistance
The BMJ Global Health | Original Research | 19 May 2022
This study catalogues and analyses AMR-related commitments made by the global community following the implementation of the AMR Tripartite's Global Action Plan (GAP) in 2015.
https://gh.bmj.com/content/7/5/e008159
Global health education in high-income countries: confronting coloniality and power asymmetry
The BMJ Global Health | Analysis | 19 May 2022
Using the Consortium of Universities for Global Health's Global Health Education Competencies Tool-Kit, authors analyse the current structure and content of global health curricula in HICs. They identify two major areas in global health education that demand attention: (1) the use of a competency-based education framework and (2) the shortcomings of curricular content. Finally, they propose actionable changes that challenge current power asymmetries in global health education.
https://gh.bmj.com/content/7/5/e008501
Corporations and Health: The Need to Combine Forces to Improve Population Health
International Journal of Health Policy and Management | Editorial | 18 May 2022
In this paper, authors are arguing that collaboration amongst a wide range of stakeholders will certainly be key to address the commercial determinants of health (CDoH). Greater professional diversity will not only enhance understanding of the nature and risks associated with the CDoH, but also strengthen the hand of groups with an interest in how these take effect, and encourage action at local and national levels.
https://www.ijhpm.com/article_4260_5e69b...
The public health playbook: ideas for challenging the corporate playbook
The Lancet Global Health | Viewpoint | 24 May 2022
In this Viewpoint, authors seek to consolidate thinking around how public health can counter and proactively minimise powerful commercial influences. They propose a set of strategies that seeks to amplify inherent assets of the public health community and create opportunities to explicitly counter the corporate playbook.
https://www.thelancet.com/journals/langl...
12. European Centre for Disease Prevention and Control news
Eurosurveillance - Volume 27, Issue 18, 05 May 2022
Rapid communication
Pseudomonas aeruginosa countrywide outbreak in hospitals linked to pre-moistened non-sterile washcloths, Norway, October 2021 to April 2022
COVID-19 vaccine effectiveness against severe disease from SARS-CoV-2 Omicron BA.1 and BA.2 subvariants – surveillance results from southern Sweden, December 2021 to March 2022
Research
SARS-CoV-2 Omicron variant BA.2 neutralisation in sera of people with Comirnaty or CoronaVac vaccination, infection or breakthrough infection, Hong Kong, 2020 to 2022
Systematic review
Surveillance systems to monitor antimicrobial resistance in Neisseria gonorrhoeae: a global, systematic review, 1 January 2012 to 27 September 2020
Perspective
The European response to control and manage multi- and extensively drug-resistant Neisseria gonorrhoeae
Behavioural insights and the evolving COVID-19 pandemic
Miscellaneous
Job vacancy at ECDC
https://www.eurosurveillance.org/content...
Risk assessment: Monkeypox multi-country outbreak
Cases of monkeypox (MPX) acquired in the EU have recently been reported in nine EU Member States (Austria, Belgium, France, Germany, Italy, Portugal, Spain, Sweden, and the Netherlands).
EU/EEA countries should focus on prompt identification, management, contact tracing and reporting of new MPX cases. Countries should update their contact tracing mechanisms, their diagnostic capacity for orthopoxviruses and review the availability of smallpox vaccines, antivirals and personal protective equipment (PPE) for health professionals.
https://www.ecdc.europa.eu/en/publicatio...
Competencies for applied epidemiologists now available in all EU/EEA languages
ECDC has published a report which contains the results of a review and update of the core competencies in applied infectious disease epidemiology for mid-career applied epidemiologists.
To facilitate the use of the competency set, the report has been translated and is now available in all EU/EEA languages.
https://www.ecdc.europa.eu/en/news-event...
Eurosurveillance - Volume 27, Issue 19, 12 May 2022
Miscellaneous
Note from the editors: Acute hepatitis among children, establishing evidence and baselines for comparison
Rapid communication
Case numbers of acute hepatitis of unknown aetiology among children in 24 countries up to 18 April 2022 compared to the previous 5 years
Severe acute hepatitis and acute liver failure of unknown origin in children: a questionnaire-based study within 34 paediatric liver centres in 22 European countries and Israel, April 2022
Surveillance
Trends in the epidemiology of catheter-related bloodstream infections; towards a paradigm shift, Spain, 2007 to 2019
Research
Assessing the effect of non-pharmaceutical interventions on COVID-19 transmission in Spain, 30 August 2020 to 31 January 2021
Mycoplasma pneumoniae detections before and during the COVID-19 pandemic: results of a global survey, 2017 to 2021
https://www.eurosurveillance.org/content...
Eurosurveillance - Volume 27, Issue 20, 19 May 2022
Editorial
The WHO Hub for Pandemic and Epidemic Intelligence; supporting better preparedness for future health emergencies
Rapid communication
Risk and protective factors for SARS-CoV-2 reinfections, surveillance data, Italy, August 2021 to March 2022
mRNA vaccine effectiveness against hospitalisation due to severe acute respiratory infection (SARI) COVID-19 during Omicron variant predominance estimated from real-world surveillance data, Slovenia, February to March 2022
Research
Hospitalised patients with breakthrough COVID-19 following vaccination during two distinct waves in Israel, January to August 2021: a multicentre comparative cohort study
Assessment of mortality and hospital admissions associated with confirmed infection with SARS-CoV-2 Alpha variant: a matched cohort and time-to-event analysis, England, October to December 2020
Author's correction
Author's correction for Euro Surveill. 2022;27(19)
https://www.eurosurveillance.org/content...
13. WHO news
WHO European Regional Obesity Report 2022
This report examines the growing challenge and impact of obesity in the Region, building on past publications and aligning with initiatives to tackle cancer. It focuses on managing obesity throughout the life course and tackling obesogenic environments; it also considers more recent challenges, including problematic digital marketing to children and the impact of the COVID-19 pandemic on obesity prevalence.
https://www.euro.who.int/en/health-topic...
Understanding the behavioural and social drivers of vaccine uptake WHO position paper - May 2022
This is the first position paper to be published by WHO on the behavioural and social drivers (BeSD) of vaccine uptake. It summarizes the development of new tools and indicators to assess the BeSD of vaccine uptake for childhood and COVID-19 vaccination, enabling decision-makers on immunization policy, programme managers, and partners to address under-vaccination through an enhanced understanding of the underlying causes.
https://apps.who.int/iris/rest/bitstream...
WHO Strategic Priorities on Antimicrobial Resistance
This document highlights the key achievements and next steps of the WHO Antimicrobial Resistance Division at Headquarters, Geneva. AMR is a cross-cutting strategic issue with extensive work in other departments and divisions, and at regional and country level.
https://apps.who.int/iris/rest/bitstream...
Reducing the harm from alcohol - by regulating cross-border alcohol marketing, advertising and promotion: a technical report
This comprehensive report details the full extent of the way that alcohol is being marketed across national borders – often by digital means – and often regardless of the social, economic or cultural environment in receiving countries. It shows that young people and heavy drinkers are increasingly targeted by alcohol advertising, often to the detriment of their health, and highlights the need for more effective national regulations and better international collaboration.
https://apps.who.int/iris/rest/bitstream...
Health systems resilience toolkit: a WHO global public health good to support building and strengthening of sustainable health systems resilience in countries with various contexts
The Toolkit serves as a compendium of technical resources to support countries in strengthening the resilience of their health systems and provides technical grounding and clarity on the conceptualization and operationalization of health systems resilience
https://apps.who.int/iris/rest/bitstream...
First-ever meeting of WHO mental health coalition focuses on Ukrainians' resilience and concrete steps towards change
The first-ever meeting of the Pan-European Mental Health Coalition, held on 4–5 May, kicked off with an hour-long briefing led by WHO experts and mental health care practitioners supporting Ukraine.
https://www.euro.who.int/en/health-topic...
Setting up a behavioural insights unit - WHO launches a set of considerations to support countries
WHO/Europe has launched a new document, providing support to countries that wish to set up a unit for behavioural insights (BI) in health. The document provides guidance on key considerations, ranging from the location of a unit and staffing, to ensuring impact and sustainability.
https://www.euro.who.int/en/health-topic...
Climate change is increasing the risk of heatwaves: preparing for a warm and dry summer in the European Region
As climate change is projected to significantly increase people's exposure to heatwaves, and European weather services are expecting summers to be warmer and drier, WHO/Europe calls on countries to take measures to avoid adverse health impacts.
https://www.euro.who.int/en/health-topic...
Special session of the WHO Regional Committee for Europe: summary and outcome
The virtual special session, moderated from WHO/Europe in Copenhagen, Denmark, was called by Ukraine and 42 other Member States, including all 27 European Union Member States.The main focus of the special session was a draft resolution proposed by 38 Member States with 3 key requests:
for the Regional Director to explore options to safeguard the work of the WHO European Office for the Prevention and Control of Noncommunicable Diseases (NCD Office), including through its relocation to an area outside the Russian Federation;
for the Regional Director to consider temporarily suspending all regional meetings in the Russian Federation; and
for the WHO Director-General to prepare a dedicated report for consideration at the upcoming Seventy-fifth World Health Assembly, assessing the health emergency in Ukraine and related international health risks as well as proposed responses.
https://www.euro.who.int/en/about-us/gov...
Seventy-fifth World Health Assembly - Recordings and daily reports
The Seventy-fifth World Health Assembly was held in Geneva, Switzerland, on 22-28 May 2022. The theme of this year's Health Assembly was: Health for peace, peace for health.
You can watch the recordings of all sessions here.
You can also access the daily reports here.
https://www.who.int/about/governance/wor...
New climate change country profiles show key health risks and priority areas for action in European Region
Developped by the WHO and the United Nations Framework Convention on Climate Change (UNFCCC), the Health and Climate Change Country Profiles give an overview of critical areas for action to combat these threats, and provide links to available resources. Developed in collaboration with national health services, they summarize evidence of the climate hazards and health risks facing countries.
https://www.euro.who.int/en/health-topic...
World Health Assembly agrees historic decision to sustainably finance WHO
In one of the key recommendations in the Working Group's report to the Health Assembly, Member States target a gradual increase of their assessed contributions (membership dues) to represent 50% of WHO's core budge. The report includes other recommendations, such as exploring the feasibility of a replenishment mechanism to broaden the financing base.
https://www.who.int/news/item/24-05-2022...
This newsletter received co-funding under an operating grant from the European Union's Health Programme (2014-2020). The content of this newsletter represents the views of the author(s) only and is his/her sole responsibility; it cannot be considered to reflect the views of the European Commission and/or the Consumers, Health, Agriculture and Food Executive Agency or any other body of the European Union. The European Commission and the Agency do not accept any responsibility for use that may be made of the information it contains.
Unsubscribe
If you would like unsubscribe from the EUPHA newsletter then please click here.