The European Public Health Association
Newsletter - December 2021
| | | |
| --- | --- | --- |
| | Newsletter - December 2021 | |
1. Editorial
Welcome to our December newsletter with monthly updates from EUPHA, the European Public Health Conference, the EJPH, our members, and key partners, including the European Commission, ECDC and WHO. We hope the information is useful to further your work. This is the last newsletter of 2021, another difficult year for all of us.
We would like to wish you all a safe and happy festive season and a good start in 2022 and we look forward to working with you again in 2022.
Wishing you pleasant reading,
Iveta Nagyova, EUPHA President and Dineke Zeegers Paget, EUPHA Executive Director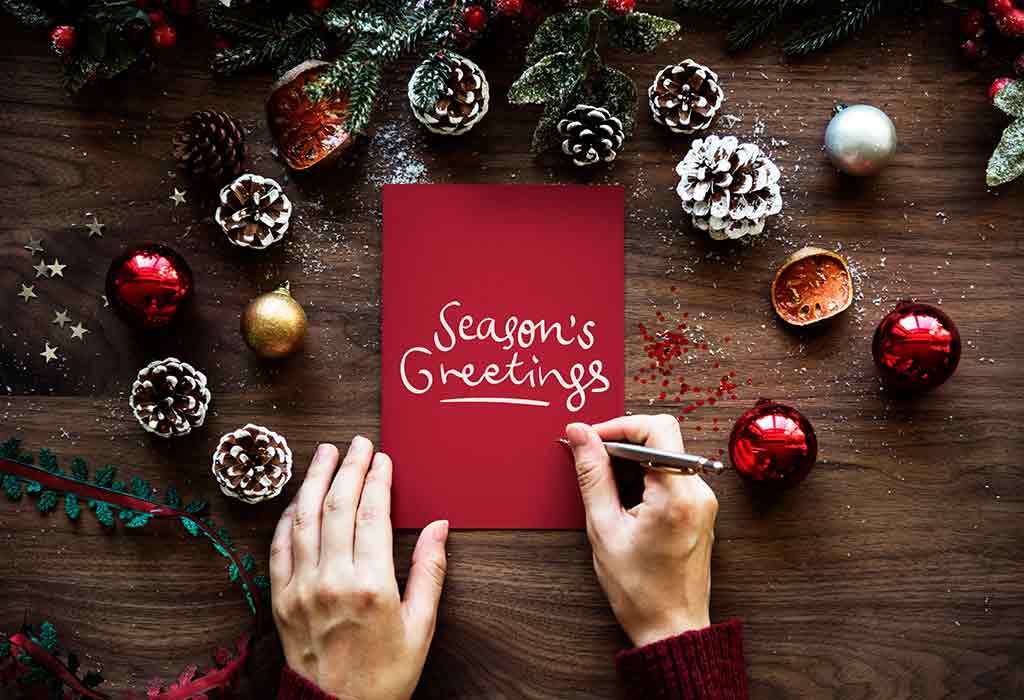 2. EUPHA update
European Public Health Week 2022
Please mark these dates in your calendar already: the fourth edition of the European Public Health Week will take place from 16 to 20 May 2022. The overarching theme is 'Health througout the life course'. For regular updates: European Public Health Week - Home (eupha.org) Daily themes have already been selected:
Day 1️⃣ - A healthy youth and health literate youth
Day 2️⃣ - Vaccination as key prevention strategy
Day 3️⃣ - Climate change affects our health
Day 4️⃣ - No health without mental health
Day 5️⃣ - Building resilient health systems
Watch out for 'predatory journals' and fake conferences
EUPHA office and most likely many of you are receiving invitations to publish in so-called 'predatory journals'. These are journals that have no peer review and no impact factor, but still ask for a high publication fee. For more information see this comment published in Nature 'Predatory journals: no definition, no defence'. There is also an increasing number of 'predatory conferences' being advertised. Please be aware about them and learn more about it: https://en.wikipedia.org/wiki/Predatory_conference.
EUPHA at the WHO European Conference on Tackling Noncommunicable Disease Through Digital Solutions
On December 14th-15th, the WHO European Conference on Tackling Noncommunicable Disease Through Digital Solutions was held with a triple objective:
Identify how the challenges to NCD response brought about by the COVID-19 pandemic can be addressed through digital solutions.
Disseminate good practices and innovations in the use of digital health for surveillance prevention and control of NCDs.
Determine how WHO can support countries in successfully implementing digital health solutions for NCDs and build back better in the face of the pandemic.
Our president, Dr Iveta Nagyova, was part of the panel. She presented the most recent EUPHA topics and activities related to digital solutions for NCDs, and stressed that a successful European strategy for public health digitalization should integrate the following pillars: political commitment, normative frameworks, technical infrastructure, targeted economic investments, education, research, monitoring, and evaluation.
EUPHA president goes for second term
Dr Iveta Nagyova has been elected for a second term as EUPHA president. Her EUPHA presidency will now run from 2020-2024. The EUPHA members welcomed her willingness to continue to be EUPHA president.
NEW: EUPHA Connects - our podcast
EUPHA Connects is the podcast that brings together public health professionals from various horizons and policy makers. This first episode is titled 'Law and ethics. Potato potatoe?'. In this episode Els Maeckelberghe - president of EUPHA-ETH - and David Patterson - member of the EUPHA-LAW steering committee - discuss the differences between the two disciplines but also highlight the bridges that connect them.
The discussion is based on the EUPHA Law, ethics and politics in 2020 report.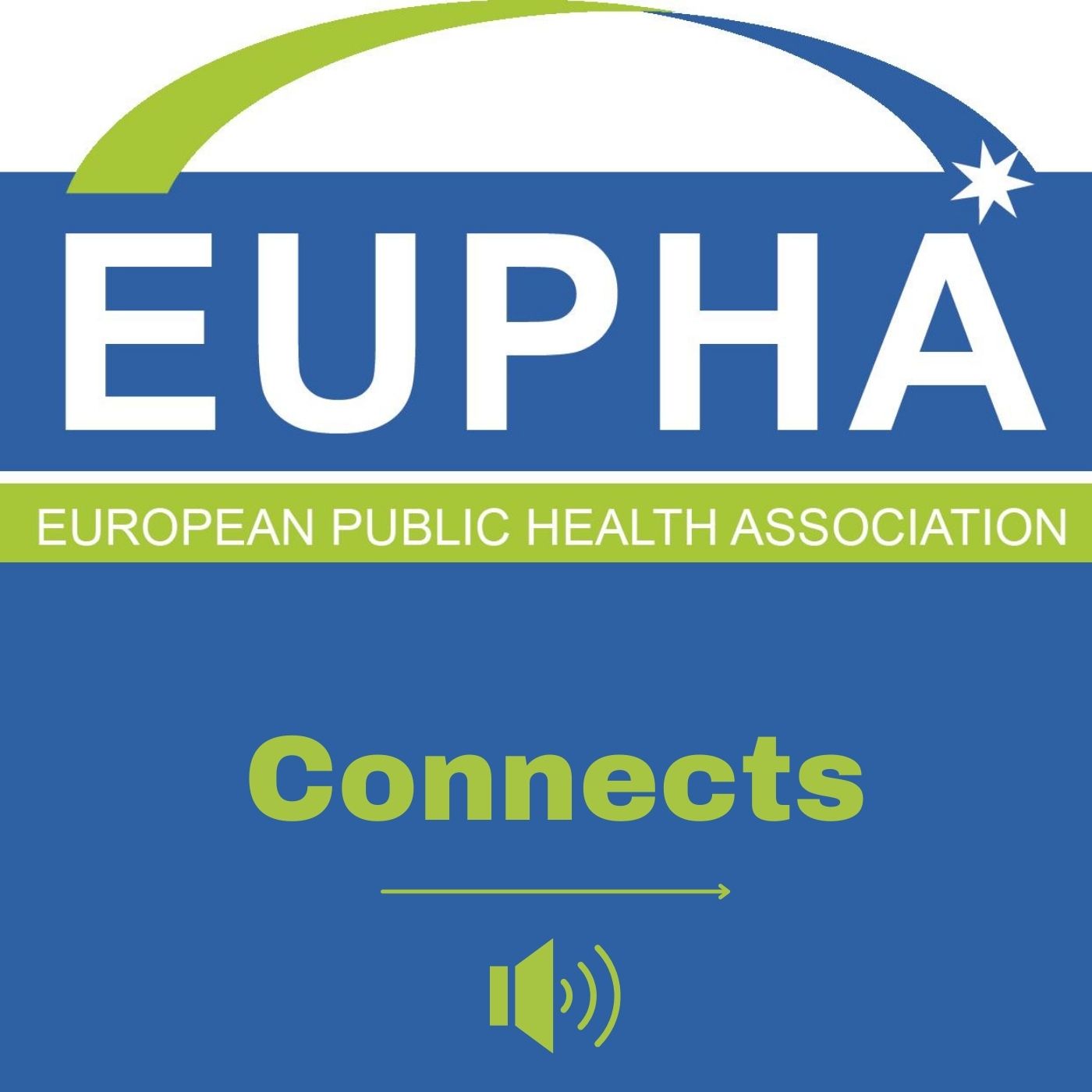 https://soundcloud.com/user-575987593/co...
RIVER-EU website launch
The website of RIVER-EU (Reducing Inequalities in Vaccine uptake in the European Region – Engaging Underserved communities) is now live! This project will improve access to vaccination services for children and adolescents in selected underserved communities, specifically reducing inequity in measles, mumps, rubella (MMR) and human papillomavirus (HPV) vaccines.
RIVER-EU will work with eight target communities over the course of the 5-year project.
Check out the website here: https://river-eu.org/
https://river-eu.org/
3. European Public Health Conference
15TH EUROPEAN PUBLIC HEALTH CONFERENCE, 9 - 12 NOVEMBER 2022
Next year's European Public Health (EPH) Conference will be held in Berlin, Germany, from 9 to 12 November 2022. Theme of the Berlin 2022 conference is Strengthening health systems: improving population health and being prepared for the unexpected. In the past two years, we have learned from the COVID-19 pandemic that infectious diseases know no boundaries. Although we have seen the successful development of vaccines, we have also seen with the spread of the Delta and Omicron variants around the globe that these vaccines have not yet been available to everyone. The growing health inequalities around the globe leads to a simple conclusion: Europe must take on a more active role in global health. This includes taking a stand on expansive issues such as planetary health, climate change, environmental degradation, water and food security, migration, gender and poverty. Europe must use its knowledge and influence to balance out market forces, expand regulatory oversight and create socially responsible systems for health, especially when it comes to the distribution of vaccines and essential medicines. Read more.
Abstract submission Berlin 2022
Abstract submission for the 15th EPH Conference is open from 1 February until 1 May 2022. The EPH Conference offers excellent opportunities to learn from the latest research and practice, to network with experts and colleagues and to expand your professional horizons. Abstracts are invited for workshops and single presentations in all areas of public health research, practice, policy and education. Abstracts are considered for workshops, oral, pitch and poster presentations. Do not miss the opportunity to share your work at the largest public health event in Europe. Check our website for any updates.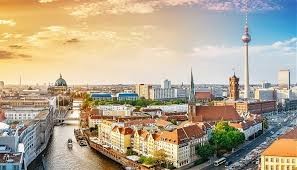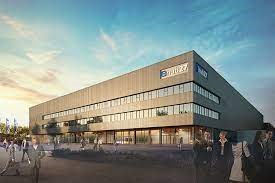 14TH EUROPEAN PUBLIC HEALTH CONFERENCE 2021 – VIRTUAL EDITION
Certificate of attendance/accreditation
The 14th EPH Conference 2021 - Virtual Edition - has been accredited by the European Accreditation Council for Continuing Medical Education (EACCME) with 15 European CME credits. Each medical specialist should claim only those hours of credit that he/she actually spent in the educational activity. The Certificate is downloadable from your personal EPH Conference account. The Certificates will be available until 1 April 2022.
Abstract supplement
All abstracts of the 14th EPH Conference are published in the Abstract Supplement of the European Journal of Public Health (EJPH). The publishers, Oxford University Press and the European Public Health Association (EUPHA) are delighted to offer delegates free online access to the EJPH until 31 December 2021. Login to your EPH Conference account.
4. EUPHA members update
The 2021 European Public Health Conference Statement
The European Public Health Association and partners, meeting at the Virtual European Public Health Conference from 10-12 November 2021, urge all governments to build back better and fairer after the COVID-19 pandemic, and in ways that will limit climate change and its impacts.
We call upon national and international decision-makers to:
Base decisions and actions on the best available evidence, acknowledging that this may change;
Invest in health systems, information systems, and a qualified (public) health workforce;
Acknowledge public health and the public's health as cornerstones for a healthy and functioning society;
Follow the guiding principles of Health in All Policies to ensure a whole-of-society approach to public health; and
Focus on reducing health inequalities within and between countries by direct policy action.
Check out who signed the statement here. You are invited to co-sign the Conference Statement as a public health organisation, institute, or member association by sending your support (and logo) to: office@eupha.org.

5. European Journal of Public Health
As of 1 January 2022, the EJPH is fully Open Access.
Volume 31, Issue 6, December 2021
EDITORIALS
Sustainable financing of European non-governmental organizations (NGOs)
Milka Sokolović, Dineke Zeegers Paget
Call for emergency action to limit global temperature increases, restore biodiversity and protect health: Wealthy nations must do much more, much faster
Lukoye Atwoli, Abdullah H Baqui, Thomas Benfield, Raffaella Bosurgi, Fiona Godlee, Stephen Hancocks, Richard Horton, Laurie Laybourn-Langton, Carlos Augusto Monteiro, Ian Norman, Kirsten Patrick, Nigel Praities, Marcel G M Olde Rikkert, Eric J Rubin, Peush Sahni, Richard Smith, Nick Talley, Sue Turale, Damián Vázquez
INFECTIOUS DISEASE
Prevalence and undiagnosed fraction of hepatitis C infection in 2018 in Spain: results from a national population-based survey
Alicia Estirado Gómez, Soledad Justo Gil, Aurora Limia, Ana Avellón, Araceli Arce Arnáez, Raquel González-Rubio, Asunción Diaz, Julia del Amo, the Working group of the HCV prevalence study in Spain in 2017–2018
Late HIV diagnosis among immigrants in Spain vs. native-born Spaniards, 2010–15
Megi Gogishvili, Terry T -K Huang, Sergio A Costa, Karen Florez, Pedro Mateu-Gelabert, Maria R A Valls, María Rivero, Maria Saumoy, Gloria Samperiz, Miguel Cervero, Federico Pulido, José A Pérez, Cohort of the Spanish AIDs Research Network
Contextual factors associated with knowledge and attitudes of HIV/AIDS among Malawian women of reproductive age
Owen Nkoka, Peter A M Ntenda, Kun-Yang Chuang
Populations size estimations using SS-PSE among MSM in four European cities: how many MSM are living with HIV?
Lisa Grazina Johnston, Katherine R McLaughlin, Lorenzo Gios, Maddalena Cordioli, Danica Valkovičová Staneková, Karel Blondeel, Igor Toskin, Massimo Mirandola, for The SIALON II Network*
Trend of antibiotic consumption and its association with influenza-like illnesses in France between 2004 and 2018
Sally Yaacoub, Emilie Lanoy, Karima Hider-Mlynarz, Nadine Saleh, Patrick Maison
VACCINATION
Differences between influenza and pertussis vaccination uptake in pregnancy: a multi-center survey study in Italy
Luz Maria Vilca, Laura Sarno, Elena Cesari, Annalisa Vidiri, Patrizio Antonazzo, Francesca Ravennati, Anna Franca Cavaliere, Maurizio Guida, Irene Cetin
'I'm not an anti-vaxer!'—vaccine hesitancy among physicians: a qualitative study
Franziska Ecker, Ruth Kutalek
HEALTH SERVICES RESEARCH
The effect of the employment of experienced physicians in the Emergency Department on quality of care and equality—a quasi-experimental retrospective cohort study
Mette Lindstroem, Ove Andersen, Thomas Kallemose, Line Jee Hartmann Rasmussen, Susanne Rosthoej, Signe Smith Jervelund
Gender aspects in cardiooncology
Anna Hohneck, Florian Custodis, Stephanie Rosenkaimer, Ralf Hofheinz, Sandra Maier, Ibrahim Akin, Martin Borggrefe, Stefan Gerhards
Proportion of deaths in hospital in European countries: trends and associations from panel data (2005–2017)
Jingjing Jiang, Peter May
HEALTH PROMOTION
Cost-effectiveness and return on investment of school-based health promotion programmes for chronic disease prevention
John P Ekwaru, Arto Ohinmaa, Julia Dabravolskaj, Katerina Maximova, Paul J Veugelers
Associations between density and quality of health promotion programmes and built environment features across Jerusalem
Omri Besor, Ora Paltiel, Orly Manor, Milka Donchin, Orly Rauch, Vered Kaufman-Shriqui
Analysis of the accuracy and completeness of cardiovascular health information on alcohol industry-funded websites
Lewis Peake, May C I van Schalkwyk, Nason Maani, Mark Petticrew
Associations between health indicators and sleep duration of American adults: NHANES 2011–16
Yueyue You, Jie Luo, L E M Elstgeest, Yujian Zhang, Siok Swan Tan, Hein Raat
SOCIAL DETERMINANTS
Socio-demographic disparities in amblyopia prevalence among 1.5 million adolescents
Itay Nitzan, Maxim Bez, Jacob Megreli, Dana Bez, Adiel Barak, Claudia Yahalom, Hagai Levine
Social disadvantage and gambling severity: a population-based study with register-linkage
Tiina A Latvala, Tomi P Lintonen, Matthew Browne, Matthew Rockloff, Anne H Salonen
WORK AND HEALTH
Precarious work increases depression-based disability among male employees
Pasi Pyöriä, Satu Ojala, Jouko Nätti
Adverse employment histories, work stress and self-reported depression in the French CONSTANCES study
Hanno Hoven, Morten Wahrendorf, Marcel Goldberg, Marie Zins, Johannes Siegrist
REPRODUCTIVE HEALTH
A longitudinal study on the effects of previous stillbirth or abortion on subsequent pregnancies and infants
Berhanu Elfu Feleke, Teferi Elfu Feleke
Distance as explanatory factor for sexual health centre utilization: an urban population-based study in the Netherlands
Denise E Twisk, Bram Meima, Daan Nieboer, Jan Hendrik Richardus, Hannelore M Götz
COVID-19
Social distancing measures: barriers to their implementation and how they can be overcome – a systematic review
Mahan Sadjadi, Katharina S Mörschel, Mark Petticrew
Does face mask use elicit risk-compensation? Quasi-experimental evidence from Denmark during the SARS-CoV-2 pandemic
Frederik Jørgensen, Marie Fly Lindholt, , Alexander Bor, Michael Bang Petersen
Reciprocal association between voting and the epidemic spread of COVID-19: observational and dynamic modeling study
Jean-David Zeitoun, Matthieu Faron, Sylvain Manternach, Jérôme Fourquet, Marc Lavielle, Jérémie H Lefèvre
Public perceptions and behavioural responses to the first COVID-19 pandemic wave in Italy: results from the iCARE study
Jovana Stojanovic, Valeria Raparelli, Stefania Boccia, Simon L Bacon, Kim L Lavoie, for the iCARE Study Team
Were immigrants on the frontline during the lockdown? Evidence from France
Anne Gosselin, Maria Melchior, Diane Desprat, François-Xavier Devetter, Julie Pannetier, Emmanuel Valat, Sarah Memmi
Sex differences in activity and health changes following COVID-19 in Europe—results from the SHARE COVID-19 survey
Lasse L Scheel-Hincke, Linda J Ahrenfeldt, Karen Andersen-Ranberg
MISCELLANEOUS
'It takes a village': a qualitative study on malnutrition and oral nutritional supplements with older adults in Ireland
Ciara M E Reynolds, Patricia Dominguez Castro, Aisling A Geraghty, Sarah Browne, Laura A Bardon, Clare A Corish
Two sides of every coin: individuals' experiences of undergoing colorectal cancer screening by faecal immunochemical test and colonoscopy
Wangmar Johanna, Wengström Yvonne, Jervaeus Anna, Fritzell Kaisa
CORRIGENDA
Corrigendum to: Comparison of physical activity levels in Spanish adults with chronic conditions before and during COVID-19 quarantine
Corrigendum to: Trends in health expectancies among the oldest old in Sweden, 1992–2011
Louise Alexandra Sundberg
EUROPEAN PUBLIC HEALTH NEWS
European Public Health News
Dineke Zeegers Paget with contributions from EUPHA, WHO Europe and EU Commissioner for Health.
https://academic.oup.com/eurpub/issue/31...
6. Call for proposals, job opportunities
ISPUP is looking for two assistant researchers
The Institute of Public Health of the University of Porto (ISPUP) is looking for two assistant researchers in the field of Public Health Sciences for conducting research activities in the Epidemiology Research Unit - Institute of Public Health of the University of Porto (EPIUnit)
Please access more information here.
Admission period:25th November 2021 until 7th January 2022.
The Smoke Free Partnership is recruiting
The Smoke Free Partnership is recruiting. SFP is looking for a Policy Officer and a Communications and Policy Officer. The deadline for applications is 24 December 2021.
Wemos is looking for additional partner, from France or Germany, to join the Pillars of Health Programme
Wemos is looking for additional partner, from France or Germany, to join their Pillars of Health Programme. 'Pillars of Health – Towards solidarity for health worker balance in Europe' aims to improve health worker availability and accessibility for all European citizens. The 3-year programme (2020 – 2023) focuses on building evidence, strengthening civil society and carrying out advocacy, in selected countries and at EU level. More information can be found in the call for expressions of interest.
https://www.wemos.nl/wp-content/uploads/...
8. Upcoming courses and conferences
9. Interesting publications
Request Humanitarian crisis at the Poland-Belarus border: politics is putting migrants at risk
The Lancet Regional Health Europe | Editorial | December 2021
"[...] It is imperative to uphold the safety, dignity, and human rights of migrants. It is important to shift the focus from politics to what should be done now."
https://www.thelancet.com/journals/lanep...
Health at COP26: just the beginning
The BMJ | Editorial | 7 December 2021
In this editorial, authors argue that the agreements outlined by world leaders in the Glasgow climate pact are far from adequate to protect health, save lives, and advance equity.
https://www.bmj.com/content/375/bmj.n296...
Economic inequality in malnutrition: a global systematic review and meta-analysis
The BMJ Global Health | Original Research | 9 December 2021
This study aims to describe the evidence on global and regional economic inequality in malnutrition, and the associations between economic inequality and malnutrition.
https://gh.bmj.com/content/6/12/e006906
Drawing light from the pandemic: Rethinking strategies for health policy and beyond
Health Policy | 5 December 2021
This article builds upon the Pan-European Commission on Health and Sustainable Development's final report that assessed the challenges posed by COVID-19 in the WHO European region and the lessons from the response.
https://www.sciencedirect.com/science/ar...
Report on Cost of Health Inequality to the NHS in Wales
Here is the first report on the 'Cost of Health Inequality to the NHS in Wales' focusing on the 'Cost Associated with Inequalities in Hospital Service Utilisation to the NHS in Wales'.
The report estimates the cost associated with inequality in hospital service use to the NHS in Wales to help inform decision-making and investment prioritisation towards prevention and early intervention through an equity lens. Together with further reports over 2022-25, we hope to help build the economic evidence to help address health inequalities in Wales, many of which have been exacerbated through the Coronavirus pandemic.
Key findings from the report indicate:
Deprivation translates into an additional annual hospital service use cost of £322 million (2018-19), representing 8.7% of the total hospital expenses to the NHS in Wales
Working age people (16–64 years old) experience the highest cost associated with health inequality for all types of hospital service use, except for elective inpatient admissions
Cost associated with health inequality vary considerably by age groups and service category, but there is no significant difference between men and women
Emergency inpatient admissions drive the highest cost associated with hospital service use inequality (£247.4 million), while the lowest cost is identified in maternity admissions (£1.8 million)
Financial cost associated with inequality is largely driven by disparities in hospital service utilisation across deprivation quintiles; however, in some cases cost variation cannot be explained by service use only
Full report:Cost of Health Inequality to the NHS in Wales. Report 1: Cost Associated with Inequality in Hospital Service Utilisation - World Health Organization Collaborating Centre On Investment for Health and Well-being (phwwhocc.co.uk)
https://phwwhocc.co.uk/wp-content/upload...
10. European Commission news
Health and Food audits and analysis - Programme 2022
This document sets out the work programme of the European Commission's Directorate for Health and food audits and analysis for 2022. It contains the details of controls planned in 2022 in the areas of food and feed safety, food quality, animal health, animal welfare, plant health and some areas of human health.
https://ec.europa.eu/food/horizontal-top...
Country Health Profiles 2021
Experts from the Organisation for Economic Co-operation and Development (OECD) and the European Observatory on Health Systems and Policies (Observatory) prepared a set of 29 Country Health Profiles, covering all EU Member States, as well as Iceland and Norway.
Each Country Health Profile provides
a short synthesis of the health status in the country
the determinants of health (focusing on behavioural risk factors)
an account of the organisation of the health system
an analysis of each health system's effectiveness, accessibility and resilience.
Find out more about the health status of your country.
https://ec.europa.eu/health/state/countr...
11. European Centre for Disease Prevention and Control news
Eurosurveillance - Volume 26, Issue 48, 02 December 2021
Rapid communication
Initial assessment of the COVID-19 vaccination's impact on case numbers, hospitalisations and deaths in people aged 80 years and older, 15 EU/EEA countries, December 2020 to May 2021
Surge in SARS-CoV-2 transmission in school-aged children and household contacts, England, August to October 2021
Under-diagnosis of SARS-CoV-2 infections among children aged 0–15 years, a nationwide seroprevalence study, Israel, January 2020 to March 2021
Research
Immunoglobulin (Ig)A seropositivity against SARS-CoV-2 in healthcare workers in Israel, 4 April to 13 July 2020: an observational study
The Study to Investigate COVID-19 Infection in People Living in Ireland (SCOPI): A seroprevalence study, June to July 2020
Lockdown impact on age-specific contact patterns and behaviours, France, April 2020
Surveillance
Establishing an ad hoc COVID-19 mortality surveillance during the first epidemic wave in Belgium, 1 March to 21 June 2020
https://www.eurosurveillance.org/content...
Eurosurveillance - Volume 26, Issue 49, 09 December 2021
Editorial
Eurosurveillance: 25 years of public health impact
Rapid communication
Increasing risk of breakthrough COVID-19 in outbreaks with high attack rates in European long-term care facilities, July to October 2021
Neutralisation of the SARS-CoV-2 Delta variant sub-lineages AY.4.2 and B.1.617.2 with the mutation E484K by Comirnaty (BNT162b2 mRNA) vaccine-elicited sera, Denmark, 1 to 26 November 2021
Research
The importance of saturating density dependence for population-level predictions of SARS-CoV-2 resurgence compared with density-independent or linearly density-dependent models, England, 23 March to 31 July 2020
Estimating the transmission advantage of the D614G mutant strain of SARS-CoV-2, December 2019 to June 2020
Univariable associations between a history of incarceration and HIV and HCV prevalence among people who inject drugs across 17 countries in Europe 2006 to 2020 – is the precautionary principle applicable?
Miscellaneous
Job vacancy at the European Centre for Disease Prevention and Control (ECDC)
https://www.eurosurveillance.org/content...
New ECDC micro training on vaccine acceptance and uptake
The European Centre for Disease Prevention and Control (ECDC) has developed a new 30-minute e-learning course for healthcare professionals aiming at increasing understanding of the drivers of vaccine acceptance and design targeted strategies to increase vaccine uptake. The course teaches, for example, how to describe the 5C model and advocate for its use in diagnosing barriers to vaccine acceptance and uptake.
Please find the e-learning course here. In order to access the ECDC resources, you have to have a user account which is however easy to create.
12. WHO news
World Health Assembly agrees to launch process to develop historic global accord on pandemic prevention, preparedness and response
In a consensus decision aimed at protecting the world from future infectious diseases crises, the World Health Assembly agreed on December 1st to kickstart a global process to draft and negotiate a convention, agreement or other international instrument under the Constitution of the World Health Organization to strengthen pandemic prevention, preparedness and response.
https://www.who.int/news/item/01-12-2021...
New policy brief from WHO warns of health consequences of depriving children of liberty
Whether it's a prison, a refugee camp or an orphanage, there is no place in the world where children should be deprived of liberty. If children are kept in closed settings, the negative consequences for their physical health, mental health and cognitive development may be irreversible. This is one of the main messages of the latest WHO/Europe policy brief "Health concerns among children deprived of liberty".
https://www.euro.who.int/en/health-topic...
Can video games make us healthier?
WHO/Europe started an expert discussion on how gaming can improve our mental well-being, train health professionals to use new medical tools and even help people with physical limitations to overcome their conditions.
https://www.euro.who.int/en/health-topic...
Protecting health through the urban redevelopment of contaminated sites
Many contaminated sites are situated in or close to densely populated urban areas, increasing the potential impact of the contamination on nearby populations. Revitalizing and remediating these sites therefore not only addresses environment and health issues of contamination, but also provides opportunities for urban development.
https://www.euro.who.int/en/health-topic...
Greece: civil society reduces barriers to health and education for young people with disabilities during the pandemic
Together for Children, a network of Greek civil society organizations (CSOs) that supports people with disabilities, has been helping students with intellectual disabilities who are self-isolating, to get online to continue their studies during the pandemic – maintaining their education and social connections, and safeguarding their mental health.
https://www.euro.who.int/en/health-topic...
This newsletter received co-funding under an operating grant from the European Union's Health Programme (2014-2020). The content of this newsletter represents the views of the author(s) only and is his/her sole responsibility; it cannot be considered to reflect the views of the European Commission and/or the Consumers, Health, Agriculture and Food Executive Agency or any other body of the European Union. The European Commission and the Agency do not accept any responsibility for use that may be made of the information it contains.
Unsubscribe
If you would like unsubscribe from the EUPHA newsletter then please click here.