The European Public Health Association
Newsletter - November 2021
| | | |
| --- | --- | --- |
| | Newsletter - November 2021 | |
1. Editorial
Welcome to the November update. This month, the European Public Health Conference was organised as a virtual event. We had close to 2'000 participants and a packed programme with topics ranging from behavioural insights to the consequences of COVID-19. If you missed this year's conference, make sure you submit your abstract for next year's conference in Berlin.
We wish you pleasant reading,
Iveta Nagyova, EUPHA president, and Dineke Zeegers Paget, EUPHA executive director
2. EUPHA update
European Public Health Week 2022
Please mark these dates in your calendar already: the fourth edition of the European Public Health Week will take place from 16 to 20 May 2022. The overarching theme is 'Health througout the life course'. For regular updates: European Public Health Week - Home (eupha.org) Daily themes have already been selected:
Youth/education/health

Vaccination/immunization

Climate change

Mental Health

Health Systems resilience
EUPHA delegation meets with the EU Commissioner for Health, Stella Kyriakides
On the 9th of November, EUPHA's president, Iveta Nagyova, EUPHA's deputy director, Maaike Droogers and EUPHA's policy officer, Marie Guichardon, met with Stella Kyriakides to discuss future priorities and the importance of evidence-based decision making. EUPHA presented its main research tools: the EPH Conference, the European Journal of Public Health and the EUPHA sections.
EUPHA and EPH Conference publish the 2021 conference statement
On the 9th of November, the 2021 Conference statement (2021 EPH Conference statement-final_Signed.pdf (eupha.org)) was published with an invitation to our membesr and partners to co-sign this statement. The statement calls for:
Base decisions and actions on the best available evidence, acknowledging that this may change
Invest in health systems, information systems, and a qualified (public) health workforce
Acknowledge public health and the public's health as cornerstones for a healthy and functioning society
Follow the guiding principles of Health in All Policies to ensure a whole-of-society approach to public health and
Focus on reducing health inequalities within and between countries by direct policy action
EUPHA Section President elections 2021
There were two changes in Section presidency. We would like to thank Michael Edelstein (EUPHA-IDC) and Diana Sonntag (EUPHA-ECO) for their commitment to public health and EUPHA. We offer a warm welcome to the new Section Presidents:
Infectious diseases control
New president: Ricardo Mexia

Public health economics
New president: João Vasco Santos
https://eupha.org/sections
EUPHA Statement on sexual and reproductive health rights
On the 17th of November, EUPHA published its statement on sexual and reproductive health and rights.
It was the week before that the European Parliament adopted a resolution on the first anniversary of the de facto abortion ban in Poland, which condemns Poland's restrictive law on abortion. Sexual and reproductive health and rights are not limited to one setting, one country, one time. They are an important public health issue across European and beyond. In the statement EUPHA calls for action to governments in Europe and beyond.

This statement was written in collaboration with the EUPHA Working group on gender equality and Women Empowerment.
https://eupha.org/repository/advocacy/EU...
3. European Public Health Conference
14TH EUROPEAN PUBLIC HEALTH CONFERENCE, 10 - 12 NOVEMBER 2021 – VIRTUAL EDITION
Participant's evaluation
Take a few moments to evaluate the 14th EPH Conference. Your feedback is important to us and helps us improve the conference and better meet your needs. Help us to bring you another great event next year. All you need to do is to login to your EPH Conference account and give us a few minutes of your time.
On-demand viewing
All sessions, except the Lunch Symposiums, were recorded for delayed, on-demand viewing. Recordings are available for registered delegates until 12 December on the Virtual Platform.
Certificate of attendance / accreditation
The 14th EPH Conference has been accredited by the European Accreditation Council for Continuing Medical Education (EACCME) with 15 European CME credits. Each medical specialist should claim only those hours of credit that he/she actually spent in the educational activity. The Certificate is downloadable from your personal EPH Conference account. The Certificates will be available until 1 April 2022.
15TH EUROPEAN PUBLIC HEALTH CONFERENCE 2022, BERLIN, GERMANY
The 15th EPH Conference will be held in-person in Berlin, Germany, from 9 – 12 November 2022. Theme of the EPH conference 2022 is: Strengthening health systems: improving population health and being prepared for the unexpected. The conference will be held at the Hub27, Berlin. Read more.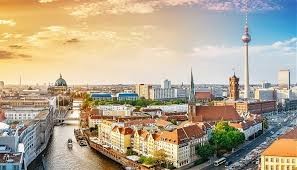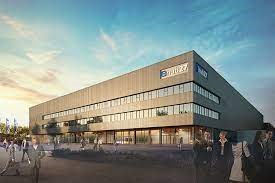 4. EUPHA members update
Two new institutional members
EUPHA welcomes two new institutional members to its network.

The Laboratory of Health and Road Safety (LaHeRS) and the Primary Health Care Unit (PHC-HMU) of the Hellenic Mediterranean University of Greece

Research Institute for Healthcare Organization and Medical Management of Moscow Healthcare Department - NIIOZMM of Russia
We look forward to a fruitful cooperation.
6. Call for proposals, job opportunities
Professorship Urban Public Health
To be appointed on January 1st, 2023 or upon arrangement.
The Faculty of Medicine of the University of Basel and the Swiss Tropical and Public Health Institute (Swiss TPH) invites applications for a professorship to establish a new research focus on "Urban Public Health".
https://jobs.unibas.ch/offene-stellen/pr...
Call for EONS Chief Operating Officer
The European Oncology Nursing Society (EONS) is looking for a new Chief Operating Officer (COO). The COO oversees the implementation of EONS' strategic priorities and ensures the continued relevance to the membership of existing activities.
Deadline for application: 9.12.2021 at 16:00 CET
https://cancernurse.eu/call-for-chief-op...
ISPUP is look for two assistant researchers
The Institute of Public Health of the University of Porto (ISPUP),intends to hire two auxiliary researchers in the scientific field of Public Health Sciences for conducting scientific research activities in the Epidemiology Research Unit - Institute of Public Health of the University of Porto (EPIUnit).
Admission period: 25th November 2021 until 7th January 2022
https://ispup.up.pt/training-positions/o...
7. Interesting news
What role did National Public Health Institutes in Europe play in monitoring the COVID-19 pandemic?
European Observatory on Health Systems and Policies | Cross country analysis | 24 November 2021
"NPHIs form a knowledge repository and in many countries identified, gathered and managed COVID-19 related data, as well as providing population health guidelines, standards and reports. NHPIs can play a crucial role in supporting informed decision-making and priority-setting to mitigate the risks of potential information gaps in future pandemics."
https://eurohealthobservatory.who.int/mo...
European Tobacco Industry Interference Index 2021
The European Tobacco Industry Interference Index 2021 analyzes how 16 countries in the WHO European Region and the institutions of the European Union are affected by tobacco industry, and how far they have progressed in the implementation of Article 5.3 and its Guidelines that were unanimously adopted.
Read the report
https://www.smokefreepartnership.eu/our-...
Mapping conflict of interests: scoping review
The BMJ | Research - Special Paper | 3 November 2021
This study aims to identify all known ties between the medical product industry and the healthcare ecosystem.
https://www.bmj.com/content/375/bmj-2021...
The G20 Disappoints on Global Health, but that's OK with the United States
Think Global Health | Governance | 2 November 2021
At their summit in Rome, the leaders of the Group of Twenty (G20) countries had an opportunity to transform responses to the pandemic and the health problems climate change is creating. Composed of the world's major economies, the G20 is more representative than the Group of Seven but more streamlined than the World Health Organization (WHO)— giving it advantages when addressing global problems. However, the G20 proved unable or unwilling to exploit those advantages concerning global health.
https://www.thinkglobalhealth.org/articl...
Engaging and Supporting National Public Health Institutes as Key Climate Actors
On November 10th, the International Association of National Public Health Institute has launched the IANPHI Roadmap for Action on Health and Climate Change at the United Nations Conference on Climate Change (COP26) in Glasgow, Scotland.The roadmap highlights and advocates for the existing and potential key role of national public health institutes (NPHIs) in climate adaptation and mitigation, and how they contribute to climate policies, research and action.
https://ianphi.org/news/2021/roadmap-cli...
Cities: Creating Transformative Spaces that Address Climate and Health
Think Global Health | 18 November 2021
'Any efforts that focus on urban health must also recognize and address deeply unequal social-cultural and economic systems and unjust power structures within which public health systems are embedded. Context specific sets of solutions are required.'
https://www.thinkglobalhealth.org/articl...
Millions of helpline calls reveal how COVID affected mental health
Nature | 17 November 2021
A sweeping study of 8 million calls to helplines in 19 countries and regions found that call volumes jumped during the first wave of coronavirus infections. Loneliness and concerns about the pandemic drove most of the callers, rather than imminent threats such as suicidal thoughts or abuse.
https://www.nature.com/articles/d41586-0...
Health at a Glance 2021 - OECD
Health at a Glance provides a comprehensive set of indicators on population health and health system performance across OECD members and key emerging economies. This edition also has a special focus on the health impact of COVID-19 in OECD countries, including deaths and illness caused by the virus, adverse effects on access and quality of care, and the growing burden of mental ill-health.
https://www.oecd-ilibrary.org/sites/b011...
Communicating about vaccines: How to discuss racial equity in vaccine uptake
Berkeley Media Studies Group | Video | 10 November 2021
This video, the third in a series from BMSG, offers strategic communication tips for advancing racial and health equity in immunizations.
https://www.bmsg.org/resources/publicati...
8. Upcoming courses and conferences
9. Interesting publications
Reaching net zero carbon emissions in health systems
The Lancet | World Report | 17 November 2021
14 countries have now pledged to develop a carbon-neutral health system. The question now is: how will they do it? Emma Wilkinson reports.
https://www.thelancet.com/journals/lance...
The epidemiological relevance of the COVID-19-vaccinated population is increasing
The Lancet Regional Health Europe | Letter | 19 November 2021
'Many decisionmakers assume that the vaccinated can be excluded as a source of transmission.' The author argues that 'It appears to be grossly negligent to ignore the vaccinated population as a possible and relevant source of transmission when deciding about public health control measures.'
https://www.thelancet.com/journals/lanep...
COP26: an opportunity to shape climate-resilient health systems and research
The Lancet Planetary Health | Comment | 17 November 2021
This article examines how the 26th UN Climate Change Conference of Parties (COP26) in Glasgow that occurred in early November, 2021, will shape global commitments for climate action and offers an important opportunity for the inclusion of health policy and systems research (HPSR), which aims to understand how health systems can adapt and respond to climate challenges.
https://www.thelancet.com/journals/lanpl...
The case for planetary health prevention
Journal of Epidemiology and Community Health | Commentary | 11 November 2021
Authors of this paper argue that we that need a vision with a proactive approach to planetary health prevention, that is suited for addressing the neglected systemic determinants of health which generate disease, inequality and environmental degradation, and capable of anticipating known and unknown risks, and foreseeing possible threatening scenarios.
https://jech.bmj.com/content/early/2021/...
Policy brief: European support for improving health and care systems (by the European Observatory on Health Systems and Policies and the Slovenian Presidency of the Council of the European Union)
https://eurohealthobservatory.who.int/pu...
Rethinking public health campaigns in the COVID-19 era: a call to improve effectiveness, equity and impact
The BMJ Global Health | Commentary | 26 November 2021
"As health campaigns restart and catch up on the delivery of missed drugs, vaccines and nutritional supplements, and countries roll out COVID-19 vaccines, there is an opportunity to rethink the way we plan and implement campaigns to improve their effectiveness and impact."
Unless we address the inequity in global health, the world will not be prepared for the next pandemic
The BMJ | Opinion | 19 November 2021
"The suggestion that there is a lack of vaccines or tools to adequately address the pandemic worldwide is a myth perpetuated by the global North in order to avoid taking accountability for the hoarding and price gouging of vaccines. We exist in a divided world, one which is continuing to fragment along the lines of bias and inequity. Enough is enough."
https://www.bmj.com/content/375/bmj.n284...
10. European Commission news
Paper-to-policy posters
The paper-to-policy stories illustrate how research drives policy at the European Commission. Compiled from colleagues working at DG ECFIN and the JRC, the stories tell how colleagues identified a gap in the knowledge base or a new development in research and used it to improve policy.
Have a look at the story of the EU scientists who assessed the need to reduce the use of these fats in foods and the added value of doing it at EU-level.
https://ec.europa.eu/economy_finance/arc...
Press statement by President von der Leyen on the new COVID variant
https://ec.europa.eu/commission/presscor...
Europe's Beating Cancer Plan: Commission publishes implementation roadmap
On November 18th, the European Commission published an implementation roadmap and progress indicators for Europe's Beating Cancer Plan to monitor developments on the ten flagship initiatives as well as its other actions. The roadmap will undergo regular review by the Implementation Group. Have a look at the timeline to see what has been achieved in 2021 and what is planned for 2022.
https://ec.europa.eu/newsroom/sante/news...
Speech by Commissioner Kyriakides at The European Cancer Summit 2021: From Plans To Action
What makes the cancer policy under the Cancer Plan new and different? On November 16th, Commissioner Kyriakides presented the new Cancer Plan at the European Cancer Summit 2021.
https://ec.europa.eu/commission/commissi...
Speech by President von der Leyen at the World Health Assembly
At the special session of the World Health Assembly on 19 November, President von der Leyen reaffirmed the EU's commitment to uphold equity, good governance, multilateral cooperation and solidarity as the only ways out of the current health crisis.
https://ec.europa.eu/commission/presscor...
11. European Centre for Disease Prevention and Control news
[VIDEO] Five C's to boost COVID-19 vaccination
Confidence - Constraints - Complacency - Calculation - Collective responsibility.
These "five Cs" have a major influence on one's decision on vaccination. How can we raise the COVID-19 vaccine uptake and acceptance?
John Kinsman, ECDC's expert on Social and Behaviour change, explains.
https://www.youtube.com/watch?v=rS3lDeqQGzs
Eurosurveillance - Volume 26, Issue 44, 04 November 2021
Rapid communication
Vaccine effectiveness against SARS-CoV-2 transmission to household contacts during dominance of Delta variant (B.1.617.2), the Netherlands, August to September 2021
Research
Establishment of a specimen panel for the decentralised technical evaluation of the sensitivity of 31 rapid diagnostic tests for SARS-CoV-2 antigen, Germany, September 2020 to April 2021
Comparative sensitivity evaluation for 122 CE-marked rapid diagnostic tests for SARS-CoV-2 antigen, Germany, September 2020 to April 2021
The impact of public health interventions in the Nordic countries during the first year of SARS-CoV-2 transmission and evolution
Miscellaneous
Job vacancy at the European Centre for Disease Prevention and Control (ECDC)
https://www.eurosurveillance.org/content...
Eurosurveillance - Volume 26, Issue 45, 11 November 2021
Editorial
Measuring diagnostic performance of COVID-19 tests: lessons for the next pandemic
Rapid communication
The SARS-CoV-2 Lambda variant and its neutralisation efficiency following vaccination with Comirnaty, Israel, April to June 2021
Re-emergence of enterovirus D68 in Europe after easing the COVID-19 lockdown, September 2021
Surveillance
Tuberculosis contact investigation following the stone-in-the-pond principle in the Netherlands – Did adjusted guidelines improve efficiency?
Research
Meta-analysis of the clinical performance of commercial SARS-CoV-2 nucleic acid and antibody tests up to 22 August 2020
Systematic review
Hospital-acquired infections caused by enterococci: a systematic review and meta-analysis, WHO European Region, 1 January 2010 to 4 February 2020
https://www.eurosurveillance.org/content...
Eurosurveillance - Volume 26, Issue 46, 18 November 2021
Rapid communication
Changes in COVID-19 outbreak severity and duration in long-term care facilities following vaccine introduction, England, November 2020 to June 2021
Decrease in community antibiotic consumption during the COVID-19 pandemic, EU/EEA, 2020
Surveillance
Staphylococcus aureus bloodstream infections: diverging trends of meticillin-resistant and meticillin-susceptible isolates, EU/EEA, 2005 to 2018
Antimicrobial resistance and antibiotic consumption in intensive care units, Switzerland, 2009 to 2018
https://www.eurosurveillance.org/content...
Eurosurveillance - Volume 26, Issue 47, 25 November 2021
Rapid communication
Estimating averted COVID-19 cases, hospitalisations, intensive care unit admissions and deaths by COVID-19 vaccination, Italy, January−September 2021
Estimated number of deaths directly averted in people 60 years and older as a result of COVID-19 vaccination in the WHO European Region, December 2020 to November 2021
Surveillance
Identification of risk factors associated with national transmission and late presentation of HIV-1, Denmark, 2009 to 2017
Research
Changes in the profile of newly HIV-diagnosed men who have sex with men, Madrid, 2014 to 2019
Systematic review
HIV seroprevalence in five key populations in Europe: a systematic literature review, 2009 to 2019
https://www.eurosurveillance.org/content...
12. WHO news
Tobacco use falling: WHO urges countries to invest in helping more people to quit tobacco
Released on November 16th, the fourth WHO global tobacco trends report presents WHO estimates of tobacco use prevalence for 2020, numbers of users, and trends projected to 2025. Estimates are at global, regional and country-level. The report shows that there are 1.30 billion tobacco users globally compared to 1.32 billion in 2015. This number is expected to drop to 1.27 billion by 2025.
https://www.who.int/publications/i/item/...
Joint Research Centre and World Health Organization join forces to use behavioural insights for public health
The European Commission's Joint Research Centre (JRC) and the World Health Organization (WHO) concluded a Collaborative Research Arrangement that aims to mainstream behavioural insights into public health programmes and policies worldwide. The Commission, through the JRC, will assist WHO in expanding its behavioural insights for health programme.
https://www.who.int/news/item/12-11-2021...
New FAO-OIE-UNEP-WHO platform to tackle human, animal and environmental health challenges
Adhering to the theme of the World Antimicrobial Awareness Week for 2021 "Spread awareness, stop resistance", the One Health partner platform provides an opportunity for United Nations agencies, international organizations, financial institutions, civil society, academia and the private sector to initiate a thematic dialogue on One Health issues in the countries of Europe and central Asia.
https://www.euro.who.int/en/health-topic...
Regions for Health Network members share experiences during 26th annual meeting
At the 26th Regions for Health Network (RHN) annual meeting, 80 speakers from 15 countries and 26 regions, along with numerous international partners, discussed key future priorities, COVID-19, and climate change and the environment.
One vivid issue that emerged in all presentations, was that without inter- and multisectoral cooperation to find joint solutions, this pandemic cannot be controlled, or future emergencies prepared for.
https://www.euro.who.int/en/about-us/net...
COP26 highlights links between COVID-19 and the SDGs, reinforcing need for bold action in the recovery process
In a new paper published in The Lancet Planetary Health, a group of WHO and independent researchers used WHO/Europe's E4As approach – "engage to assess, align, accelerate and account" – to show how policy-makers can ensure that recovery from COVID-19 leads to healthier and more sustainable societies.
https://www.euro.who.int/en/health-topic...
Europe's lessons learned in COVID-19 contact tracing
WHO/Europe has been collecting and sharing best practices in contact tracing from countries of the WHO European Region. It aims to document a variety of approaches based on several factors, including capacity, methodology, tools, community engagement and culture.
https://www.euro.who.int/en/health-topic...
Special session of World Health Assembly 29 November 2021 - 1 December 2021
During the session, the Member States will consider the following single substantive agenda item:
Consideration of the benefits of developing a WHO convention, agreement or other international instrument on pandemic preparedness and response with a view towards the establishment of an intergovernmental process to draft and negotiate such a convention, agreement or other international instrument on pandemic preparedness and response, taking into account the report of the Working Group on Strengthening WHO Preparedness and Response to Health Emergencies.
https://www.who.int/news-room/events/det...
Too much for one planet: WHO study proposes new tools to make our diets healthy and environmentally friendly
Modern food systems in the WHO European Region and beyond are associated with poor public health outcomes and are unsustainable. To address this global problem, the new WHO study "Sustainable food profiling models to inform the development of food labels that account for nutrition and the environment", published in The Lancet Planetary Health, proposes a procedure for labelling foods according to their environmental and nutritional impact.
https://www.euro.who.int/en/health-topic...
This newsletter received co-funding under an operating grant from the European Union's Health Programme (2014-2020). The content of this newsletter represents the views of the author(s) only and is his/her sole responsibility; it cannot be considered to reflect the views of the European Commission and/or the Consumers, Health, Agriculture and Food Executive Agency or any other body of the European Union. The European Commission and the Agency do not accept any responsibility for use that may be made of the information it contains.
Unsubscribe
If you would like unsubscribe from the EUPHA newsletter then please click here.