The European Public Health Association
Newsletter - October 2021
| | | |
| --- | --- | --- |
| | Newsletter - October 2021 | |
1. Editorial
Welcome to the October newsletter, where you can find information on what is going on in European public health. In 2 weeks' time, we will be able to virtually meet many of you at the European public health conference. The programme of the conference is very broad and all major topics in public health are on the agenda. Obviously, COVID-19 remains a priority and the syndemic nature of this pandemic will be discussed every day of the conference.
Wishing you pleasant reading,
Iveta Nagyova, EUPHA president, and Dineke Zeegers Paget, EUPHA executive director
2. EUPHA update
Feedback to the Commission consultation on the review of the General Product Safety Directive
On October 4th, EUPHA and the EUPHA Injury prevention and safety promotion section provided feedback to the European Commission's public consultation on the General Product Safety Directive. In short, key considerations in relation to standards and monitoring mechanisms for harmonized market surveillance ought to be examined in the context of public health and safety, with emphasis on substance removal/product recall.
https://eupha.org/repository/Feedback%20...
EUPHA co-signs a joint statement supporting the new WHO air quality guidelines
EUPHA co-signed the joint statement of the European Respiratory Society supporting the new WHO air quality guidelines. Signed by more than a hundred partners, the statement urges policymakers to:
Revise clean air legislation to lower the limit values for PM2.5 and NO2 in air pollution hot spots and align them closely with the WHO AQGs 2021.
Combine fixed limit values with binding policies for a continuous reduction of the average pollution levels in all places, and not only in pollution hot spots, to achieve progressive lowering of exposures of the entire population.
Invest, implement, and effectively monitor and enforce clean air policies to protect and improve public health and feed into efforts for climate neutrality.
https://www.ersnet.org/news-and-features...
Webinar on Public health, climate change and strategic litigation
More than 290 people joined the webinar on public health, climate change and strategic litigation organised by EUPHA Law and Public Health section, EUPHA Environment and Health section, the Global Health Law Groningen Research Centre, and the UK Faculty of Public Health on 7 October. A success that shows the interest of public health professionals and lawyers alike in the connections and bridges between those research fields.
In case you missed the webinar, and wish to learn more about those issues, you can access the recording here. To receive updates about future events or connect with other people interested in those fields, you can join EUPHA's sections here and here.
https://www.youtube.com/watch
3. European Public Health Conference
14TH EUROPEAN PUBLIC HEALTH CONFERENCE, 10 - 12 NOVEMBER 2021 – VIRTUAL EDITION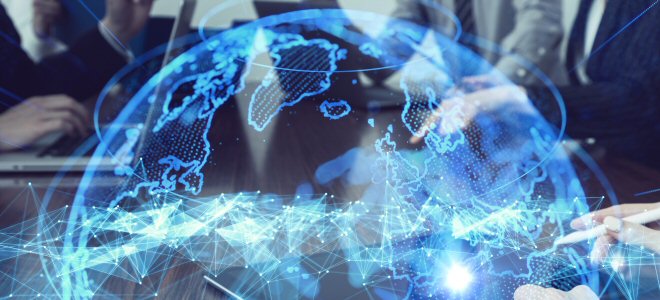 PUBLIC HEALTH FUTURES IN A CHANGING WORLD
PLENARY PROGRAMME UPDATE
We're proud to have Patrick ten Brink speaking in the Plenary on Climate change, justice and public health (Fri 12 Nov, 16:20-17:20 CET). Patrick is director policy of the European Environmental Bureau and an expert on circular economy, green tax reform, climate policy, and biodiversity. He will bring the latest insights from COP26 to the EPH Conference. In this plenary, organized by EuroHealthNet, he will be joined by Maria Neira, World Health Organization, Hans Bruyninckx, European Environment Agency and Monica Scatasta, Council of Europe Development Bank.
In the other plenary sessions we examine other current and pressing challenges affecting the future of our discipline and our planet. Read more about the theme and plenary sessions here.
NETWORKING
EPH Conference offers excellent networking opportunities for delegates through the Join the Network meetings. The meetings are organised by EUPHA Sections and EUPHAnxt. The Join the Network meetings are open to all delegates. In the Virtual Platform you find the detailed programme and the link to the virtual meeting. Read more here.
LUNCH SYMPOSIUMS
EPH Conference includes an interesting programme of lunch symposiums. Delegates registered for the main EPH Conference can attend these meetings free of charge. Read more here.
Collaborating to combat COVID-19: how do we protect more of the global population?
Thursday 11 November – 12:40–13:40 CET. Supported by AstraZeneca.

EU4Health Programme – a vision for a healthier European Union
Friday 12 November, 12:40 – 13:40 CET. Organised by European Commission, DG SANTE and Health and Digital Executive Agency (HaDEA).
PRE-CONFERENCES
Join the discussion in one of our pre-conferences on Wednesday 10 November, 9:00 – 12:40 CET. Registration to attend the virtual sessions is required. Pre-conferences can be added to your registration after you have already registered. You can do so by logging into your account and updating your registration. Sessions will be moderated live with interaction through chat and Q&A. Read more here.
REGISTRATION BENEFITS FOR EUPHA MEMBERS
Don't delay your registration anymore: you have just over a week to register. Join the 1,800 colleagues who have already registered. Meet your colleagues virtually during three conference days at the largest public health event in Europe. Registration fees for the virtual edition have been substantially reduced: EUPHA members pay €230, non-members €290, Students, trainees and colleagues from low- and middle-income countries €140 (all including VAT). Pre-conferences €50. More information here.
4. EUPHA members update
Swiss Public Health Doctors
We are very happy to welcome the Swiss Public Health Doctors as a new full member of EUPHA.
The SPHD is the professional society of federally recognized medical public health specialists whose competence profile focuses on the health of the population and public health issues. It represents the professional interests of its members and is responsible for the continuing education and training of specialists in prevention and public health. It engages in public health advocacy and provides educational opportunities for its members and physicians interested in public health.
We look forward to a productive cooperation.
https://eupha.org/swiss-public-health-do...
2021 Congress of the French Society of Public Health - Acting in times of uncertainty and controversy, what has public health learned?
Earlier this October, the French Society of Public Health organised, in-person, its biannual Congress of public health, two years after Marseille. EUPHA jumped on this opportunity to meet with the French public health community, and to strengthen its ties with one if its oldest members. This congress gathered around 800 public health professionals from various horizons, such as sociology, history, architecture and of course, healthcare. Health activists were also represented, showcasing their work in patient advocacy but also prevention and health promotion. This interdisciplinarity was welcome, and the central position of public health outside of medical facilities was discussed at several occasions.
Highlights
The President of the French Society of Public Health, Emmanuel Rush, was entrusted by the Minister of Solidarities and Health to conduct a review of the work conducted on democracy in health over the past 20 years.
Olivier Veran, Minister of Solidarities and Health, put the One Health concept at the centre of the future of public health.
Frank Chauvin, President of the High Council on Public Health, presented the preliminary results of its investigation on how to build new foundations for public health.
The French Society presented its work on capitalisation of experiences in health promotion, a rich project aiming to elaborate a national plan of knowledge sharing in public health.
Congratulations to the French Society for this Congress! We encourage all national public health associations to keep organising conferences gathering their national communities. We unfortunately do not speak enough languages at the office to attend them all, but do let us know when you organise one, so we can pass on the information, and highlight your work.

5. European Journal of Public Health
Volume 31, Issue 4, August 2021
EDITORIALS
Building back better: why we need to fix the health worker divide in Europe
Martin McKee

Framing public health response to the opioid and overdose crisis: are there alternatives to cascade of care model?
Stine Bordier Høj, Julie Bruneau, Matthew Hickman

VIEWPOINTS
Beyond 'commercial determinants': shining a light on privatization and political drivers of health inequalities
Finn Diderichsen, Göran Dahlgren, Margaret Whitehead
The need for a conceptual understanding of the macro and meso commercial determinants of health inequalities
Nason Maani, Jeff Collin, Sharon Friel, Anna B Gilmore, Jim McCambridge, Lindsay Robertson, Mark Petticrew
Value-based care: a good idea, many caveats
Julian Perelman
Value-based care: requiring conceptual checks and international balances
Diana M J Delnoij, Gijs Steinmann
HEALTH SERVICES RESEARCH
Quality of child healthcare in European countries: common measures across international databases and national agencies
Ilaria Rocco, Oscar Tamburis, Fabrizio Pecoraro, Daniela Luzi, Barbara Corso, Nadia Minicuci
Multicomponent intervention provided by GPs to reduce cardiovascular risk factors: evaluation in an Italian large sample
Alessandra Colombo, Gianluca Voglino, Giuseppina Lo Moro, Stefano Taborelli, Maria Antonietta Bianchi, Lucas Maria Gutierrez, Fabrizio Bert, Maria Cristina Della Rosa, Roberta Siliquini
Developing a tool to monitor knowledge translation in the health system: results from an international Delphi study
Marie Delnord, Linda A Abboud, Claudia Costa, Herman Van Oyen
Socioeconomic inequality in telephone triage on triage response, hospitalization and 30-day mortality
Hejdi Gamst-Jensen, Andrea Nedergaard Jensen, Erika Frischknecht Christensen, Freddy Lippert, Mikkel Brabrand, Ingrid Egerod, Lau C Thygesen, Janne S Tolstrup, Linda Huibers
Introduction of user fee for language interpretation: effects on use of interpreters in Danish health care
Camilla Michaëlis, Allan Krasnik, Marie Norredam
ENVIRONMENT AND HEALTH
Better air but not for all? Changes in second-hand smoke exposure at workplaces in 29 European countries over 10 years
Sven Schneider, Thorsten Lunau, Terje A Eikemo, Daniel Kotz, Clare Bambra, Benjamin Kuntz, Nico Dragano
Immediate and long-term health impact of exposure to gas-mining induced earthquakes and related environmental stressors
Michel L A Dückers, Christos Baliatsas, Peter Spreeuwenberg, Robert A Verheij, Lennart Reifels, C Joris Yzermans
Airborne pollen concentrations and daily mortality from respiratory and cardiovascular causes
Jouni J K Jaakkola, Simo-Pekka Kiihamäki, Simo Näyhä, Niilo R I Ryti, Timo T Hugg, Maritta S Jaakkola
WORK AND HEALTH
The softer they fall: a natural experiment examining the health effects of job loss before and after Fornero's unemployment benefit reforms in Italy
Jonathan Koltai, Francesco Maria Varchetta, Martin McKee, David Stuckler
Body weight and premature retirement: population-based evidence from Finland
Jutta Viinikainen, Santtu Tikka, Mikko Laaksonen, Tuija Jääskeläinen, Petri Böckerman, Juha Karvanen
Do psychosocial job stressors differentially affect the sleep quality of men and women? A study using the HILDA Survey
A J Scovelle, T King, M Shields, A O'Neil, T Lallukka, B Hewitt, A Milner
Can leadership quality buffer the association between emotionally demanding work and risk of long-term sickness absence?
Reiner Rugulies, Jeppe Karl Sørensen, Ida E H Madsen, Mads Nordentoft, Kathrine Sørensen, Elisabeth Framke
CHILD AND ADOLESCENT HEALTH
Neighbourhood characteristics and children's oral health: a multilevel population-based cohort study
Agatha W van Meijeren-van Lunteren, Joost Oude Groeniger, Eppo B Wolvius, Lea Kragt
School performance of children whose parents suffered torture and war—a register-based study in Denmark
Line Bager, Thomas Munk Laursen, Niels Skipper, Esben Agerbo
Can mental health competence reduce the higher risk of smoking initiation among teenagers with parents who smoke?
Anna Pearce, Emeline Rougeaux, Jessica Deighton, Russell M Viner, Catherine Law, Steven Hope
Social mobility by parent education and childhood overweight and obesity: a prospective cohort study
Lizi Lin, Junwen Yang-Huang, Haijun Wang, Susana Santos, Amy van Grieken, Hein Raat
Atopic diseases and airway-related symptoms in Bavarian pre-schoolers: determinants and association with immunization
Christine Korbely, Alisa Weinberger, Susanne Kutzora, Jonas Huß, Lana Hendrowarsito, Uta Nennstiel, Annette Heißenhuber, Caroline Herr, Stefanie Heinze, for The GME Study Group
REPRODUCTIVE HEALTH
Low birth weight and its associated biopsychosocial factors over a 19-year period: findings from a national cohort study
Habtamu Mellie Bizuayehu, Melissa L Harris, Catherine Chojenta, Peta M Forder, Deborah Loxton
Gestational diabetes among women of migrant origin in Finland—a population-based study
Kalpana Bastola, Päivikki Koponen, Natalia Skogberg, Mika Gissler, Tarja I Kinnunen
Trends in teenage delivery and abortion rates in Estonia over more than two decades: a nationwide register-based study
Kai Haldre, Mati Rahu, Kärt Allvee, Kaja Rahu
MENTAL HEALTH
Poor school connectedness in adolescence and adulthood depressiveness: a longitudinal theory-driven study from the Northern Sweden Cohort
Hrafnhildur Gunnarsdóttir, Gunnel Hensing, Anne Hammarström
Lifecourse-varying structural stigma, minority stress reactions and mental health among sexual minority male migrants
Arjan van der Star, Richard Bränström, John E Pachankis
Occupational class and employment sector differences in common mental disorders: a longitudinal Swedish cohort study
Emma Björkenstam, Magnus Helgesson, Klas Gustafsson, Marianna Virtanen, Linda L M Hanson, Ellenor Mittendorfer-Rutz
Facilitators and barriers to implementing lifestyle intervention programme to prevent cognitive decline
Jenni Kulmala, Anna Rosenberg, Tiia Ngandu, Katri Hemiö, Tarja Tenkula, Arja Hyytiä, Minna Vienola, Minna Huhtamäki-Kuoppala, Anneli Saarinen, Saana Korkki, Tiina Laatikainen, Alina Solomon, Miia Kivipelto
NUTRITION
Household food spending, parental and childhood's diet quality, in financial crisis: a cross-sectional study in Greece
Rena I Kosti, Aikaterini Kanellopoulou, Venetia Notara, George Antonogeorgos, Andrea Paola Rojas-Gil, Ekaterina N Kornilaki, Areti Lagiou, Demosthenes B Panagiotakos
Mediterranean diet, walking outdoors and polypharmacy in older patients with type II diabetes
Cristina Fortes, Simona Mastroeni, Claudio Tubili, Simona Gianni, Mayme Mary Pandolfo, Valeria Fano
PHYSICAL ACTIVITY
Gender differences in the association between physical activity and obesity in adults with vision and hearing losses
Shahina Pardhan, Lee Smith, Adrian Davis, Rupert Bourne, Yvonne Barnett, Louis Jacob, Ai Koyanagi, Łukasz Radzimiński, Maria Skalska, Joanna Jastrzębska, Zbigniew Jastrzębski, Guillermo F López-Sánchez
Prevalence and correlates of physical inactivity in adults across 28 European countries
Katerina Nikitara, Satomi Odani, Nektarios Demenagas, George Rachiotis, Emmanouil Symvoulakis, Constantine Vardavas
Physical inactivity in nine European and Central Asian countries: an analysis of national population-based survey results
Stephen Whiting, Romeu Mendes, Karim Abu-Omar, Peter Gelius, Anna Crispo, Karen McColl, Phillipa Simmonds, Natalia Fedkina, Dianne Andreasyan, Hagverdiyev Gahraman, Tatyana Migal, Lela Sturua, Galina Obreja, Zulfinissio Abdurakhmanova, Ibraeva Nurgul Saparkulovna, Toker Erguder, Banu Ekinci, Bekir Keskinkilic, Shukhrat Shukurov, Rustam Yuldashev, Nino Berdzuli, Ivo Rakovac, Joao Breda

ALCOHOL AND SUBSTANCE USE
The impact of guidance on the supply of codeine-containing products on their use in intentional drug overdose
Emma Birchall, Ivan J Perry, Paul Corcoran, Caroline Daly, Eve Griffin
Cross-national time trends in adolescent alcohol use from 2002 to 2014
Eva Leal-López, Inmaculada Sánchez-Queija, Alessio Vieno, Dorothy Currie, , Torbjorn Torsheim, Daria Pavlova, Concepción Moreno-Maldonado, , Bart De Clercq, Michal Kalman, Joanna Inchley
Stronger alcohol-violence association when adolescents drink less? Evidence from three Nordic countries
Inger Synnøve Moan, Elin K Bye, Ingeborg Rossow
CANCER SCREENING
Shared decision making in breast cancer screening guidelines: a systematic review of their quality and reporting
Marta Maes-Carballo, Teresa Moreno-Asencio, Manuel Martín-Díaz, Luciano Mignini, Aurora Bueno-Cavanillas, Khalid Saeed Khan
Cervical cancer testing among women aged 30–49 years in the WHO European Region
Julianne Williams, Ivo Rakovac, Jocelyn Victoria, Tatiana Tatarinova, Marilys Corbex, Ben Barr, Tanith Rose, Lela Sturua, Galina Obreja, Diana Andreasyan, Shukhrat Shukurov, Hagverdiyev Gahraman, Bente Mikkelsen, Nino Berdzuli, João Breda
Sociodemographic features and patterns of non-participation in colorectal cancer screening in Finland
Maija Jäntti, Sirpa Heinävaara, Nea Malila, Tytti Sarkeala
COVID-19
Healthcare system and social trust in the fight against COVID-19: the case of France
Mounir Amdaoud, Giuseppe Arcuri, Nadine Levratto
Corona and coffee on your commute: a spatial analysis of COVID-19 mortality and commuting flows in England in 2020
Igor Francetic, Luke Munford
First back-calculation and infection fatality multiplier estimate of the hidden prevalence of COVID-19 in Ireland
Catherine M Comiskey, Anne Snel, Prakashini S Banka
The contribution of testing in the fight against COVID-19: evidence from Italy
Alessandro De Matteis, Fethiye B Turkmen Ceylan, Marina Adrianopoli, Sibel Ertek
Cumulated burden of COVID-19 in Spain from a Bayesian perspective
David Moriña, Amanda Fernández-Fontelo, Alejandra Cabaña, Argimiro Arratia, Gustavo Ávalos, Pedro Puig
EUROPEAN PUBLIC HEALTH NEWS
European Public Health News
Dineke Zeegers Paget, Maaike Droogers, Sinaia Netanyahu, Matthias Braubach, Francesca Racioppi, Nino Berdzuli, Hans Henri P Kluge, Floris Barnhoorn, Anthony Staines
https://academic.oup.com/eurpub/issue/31...
6. Call for proposals, job opportunities
EU Action Grants
7. Interesting news
WHO: Covid will be a 'dual pandemic' - physical and mental
EU Observer | Interview | 1 October 2021
Covid-19 in fact brought a "dual pandemic" - of which the full impact had not yet become apparent, Dr Natasha Azzopardi-Muscat, country health policy director at the European branch of the World Health Organization (WHO), told EUobserver on Thursday (30 September).
https://euobserver.com/coronavirus/15308...
PHIRI project - October newsletter
In this newsletter's issue, you will find the last updates and activities of the Population Health Information Research Infrastructure project; interesting news; publications; and events to come.
https://mailchi.mp/8c8ef94459c0/phiri-ne...
A healthy future - tackling climate change mitigation and human health together
The Royal Society, Academy of Medical Sciences | Report | 14 October 2021
This report summarises the evidence of how climate change mitigation actions could promote human health in the near term, through 'co-benefits'. It makes four headline recommendations:
Incorporating health into the climate narrative
Integrating climate adaptation and mitigation policies to benefit health
Developing metrics to assess health impacts
Promoting transdisciplinary systems approaches to address the complex interaction between climate change mitigation and health
https://royalsociety.org/topics-policy/p...
How Public Health Took Part in Its Own Downfall
The Atlantic | 23 October 2021
'As the 20th century progressed, public health moved away from the idea that social reforms were a necessary part of preventing disease and willingly silenced its own political voice. "Public health gains credibility from its adherence to science, and if it strays too far into political advocacy, it may lose the appearance of objectivity", argued Lawrence Gostin.'
https://www.theatlantic.com/health/archi...
The Oxford Handbook of Comparative Health Law
The Oxford Handbook of Comparative Health Law addresses some of the most critical issues facing scholars, legislators, and judges today: how to protect against threats to public health that can quickly cross national borders, how to ensure access to affordable health care, and how to regulate the pharmaceutical industry, among many others.
https://global.oup.com/academic/product/...
Questionnaire: Learning needs of frontline health workers in the EU/EEA countries in vaccinology and in discussing vaccine acceptance and uptake with patients
The European Center for Disease Prevention and Control (ECDC) has commissioned the Association of Schools of Public Health in the European Region (ASPHER) to conduct a training needs assessment in the areas of vaccinology and vaccine acceptance with the aim of collecting information useful to develop training courses on these topics. This assessment targets frontline health workers and public health professionals involved in immunisation programmes in EU/EEA. It is a web-based questionnaire and includes questions on knowledge, learning needs, and attendance to existing courses in the areas of vaccinology and vaccine acceptance including COVID-19.
ASPHER on behalf of ECDC invites European frontline health workers and public health professionals involved in immunisation to participate by completing an online survey. The survey is implemented in Survey Monkey and it takes about 20-30 minutes to complete. Participation is voluntary and anonymous, no personal data will be collected.
We would like to ask for your support in disseminating the questionnaire to your network and colleagues who are involved in immunisation programmes. You can find the information about the project, background and the survey (including the survey link that can be accessed only once) in the attached document. You are also welcome to complete the survey yourself.
Please note that the survey will be opened for 4 weeks until Tuesday 23rd of November.
The Questionnaire can be found here.
8. Upcoming courses and conferences
9. Interesting publications
Pandemic-related racial discrimination and its health impact among non-Indigenous racially minoritized peoples in high-income contexts: a systematic review
Health Promotion International | 1 October 2021
'Racism must be recognized as a public health issue, and efforts to address its increased impact in pandemic contexts should be made, including ensuring that adequate representation of racially minoritized groups is present in policy, planning, and implementation.'
https://academic.oup.com/heapro/advance-...
Impact of the European Union on access to medicines in low- and middle-income countries: A scoping review
The Lancet Regional Health Europe | Series review | October 2021
This study illustrates that EU policy makers adopt measures with the potential to influence medicines in LMICs despite limited evidence of their positive and/or negative impact(s). The EU's fragmented internal and external actions in fields related to pharmaceuticals reveal the need for principles for global equitable access to medicines to guide EU policy.
https://www.thelancet.com/journals/lanep...
Climate change and infectious disease in Europe: Impact, projection and adaptation
The Lancet Regional Health Europe | Series review | October 2021
Authors: Jan C. Semenza, Shlomit Paz
Health risks of extreme heat
The BMJ | Editorial | 7 October 2021
This editorial highlights the health risks of extreme heat, and offer prevention methods that must be applied equitably.https://www.bmj.com/content/375/bmj.n243...
The health impact of the Triple Challenge of Brexit, COVID-19 and climate change on Food Security in Wales
Public Health Wales' WHO CC Directorate on 'Investment for Health and Well-being' have published a Spotlight Paper which looks at the Triple Challenge of Brexit, COVID-19 and climate change on Food Security in Wales today.
https://phwwhocc.co.uk/resources/rising-...
Implementation of non-communicable disease policies from 2015 to 2020: a geopolitical analysis of 194 countries
The Lancet Global Health | Article | October 2021
This study analyses trends in implementation of WHO-recommended population-level policies and associations with national geopolitical characteristics. It finds that implementation of NCD policies is uneven, but broadly improving over time. Urgent action is needed to boost implementation of policies targeting corporate vectors of NCDs, and to support countries facing high corporate permeation.https://www.thelancet.com/journals/langl...
Intersectorality and health: a glossary
Journal of Epidemiology and Community Health | Glossary | 27 October 2021
This glossary explores the concept of intersectorality in health, from its creation by a technical advisory group of the WHO in 1970 to its current definiton, use and aspects.
https://jech.bmj.com/content/early/2021/...
Tobacco industry strategies for flavour capsule cigarettes: analysis of patents and internal industry documents
Tobacco Control | Original Research | 5 October 2021
Authors found out that in order to prevent tobacco companies from targeting young people and exploiting regulatory loopholes, regulations on tobacco products should ban flavours and consider the broad variety of flavour capsule variants (FCV) designs, additives and loose products designed to impart flavour into tobacco products.
https://tobaccocontrol.bmj.com/content/e...
How to capture the individual and societal impacts of syndemics: the lived experience of COVID-19
The BMJ Global Health | Commentary | 27 October 2021
The objective of this paper is to suggest that an appropriate conceptual model to guide the collection of relevant information capturing the syndemic interactions and resulting societal response is the WHO's International Classification of Functioning, Disability and Health (ICF).
10. European Commission news
Zero pollution: Commission report shows more needs to be done against water pollution from nitrates
The latest Commission Report on the implementation of the Nitrates Directive (based on data for 2016-2019) warns that nitrates are still causing harmful pollution to water in the EU. Excessive nitrates in water are harmful to both human health and ecosystems, causing oxygen depletion and eutrophication.
https://ec.europa.eu/commission/presscor...
2021 EU Health Award: Cancer Prevention and Mental Health
Within the general context of the EU Health Policy Platform, the European Commission launched the 2021 EU Health Award on the following two topics:
Cancer prevention: rewarding the initiatives of cities, NGOs (or other civil society organisations), and educational institutions seeking to promote communication and health literacy on cancer prevention among children and young people (from 6 to 24 years old).
Mental health: rewarding community-based initiatives alleviating the mental health impact of COVID-19.
Initiatives could include actions raising awareness, tackling prejudice and/or stigma, bridging or complementing service gaps and/or delays that have arisen from disrupted mental health service provision as a consequence of the pandemic, among others.
Interested parties are invited to check the criteria and present details of their initiative by 30 November 2021, using the online submission form.
The winners and shortlisted in each category will receive prizes ranking from EUR 1 500 to EUR 30 000.
https://ec.europa.eu/newsroom/sante/news...
Statement by President von der Leyen on vaccine exports
https://ec.europa.eu/commission/presscor...
Supporting the mental health of the health workforce and other essential workers
The Independent Expert Panel on effective ways of investing in health has published an opinion on how to support the mental health of the health workforce and other essential workers. The opinion identifies the specific factors that influence health workers' mental wellbeing and other essential workers, describes the characteristics of effective or promising interventions, and elaborates on the necessary preconditions to ensure the efficient delivery of these interventions across healthcare settings.
https://ec.europa.eu/health/sites/defaul...
Opening Keynote Speech by Commissioner Kyriakides to the 2021 World Cancer Leaders' Summit
At the World Cancer Leaders' Summit, Commissioner Stella Kyriakides presented Europe's Beating Cancer Plan, calling it one of the founding pillars of the European Health Union, and providing examples of how the plan is inclusive, comprehensive and innovative. She added: "Working in tandem with the new Mission on Cancer, the Cancer Plan will deliver results in research, innovation and digitalisation for broad use."
https://ec.europa.eu/commission/commissi...
European Health Union: Commission establishes portfolio of 10 most promising treatments for COVID-19
Delivering on a key action from the EU Strategy on COVID-19 Therapeutics, the Commission has established on October 22 a portfolio of 10 potential COVID-19 therapeutics. The list established is based on independent scientific advice, and focuses on COVID-19 treatment candidates that are likely to be authorised and therefore available on the European market soon.
https://ec.europa.eu/commission/presscor...
Statement by International Senior Scientific Advisers Ahead of COP26
On 28 October, the Group of Chief Scientific Advisors to the European Commission, together with 37 International Senior Scientific Advisers from around the globe, released a joint statement ahead of the 2021 UN Climate Change Conference COP26, calling world leaders to take action for successfully mitigating climate changes and protect our planet.
The statement builds on the Advisors recent scientific option on a systemic approach to the energy transition in Europe, and their broader work on sustainability and climate change issues such as food systems and the health effects of climate change.
https://ec.europa.eu/info/news/eu-and-in...
11. European Centre for Disease Prevention and Control news
Eurosurveillance - Volume 26, Issue 40, 07 October 2021
Rapid communication
Supplementing SARS-CoV-2 genomic surveillance with PCR-based variant detection for real-time actionable information, the Netherlands, June to July 2021
Surveillance
Spotlight influenza: The 2019/20 influenza season and the impact of COVID-19 on influenza surveillance in the WHO European Region
Research
Long time frames to detect the impact of changing COVID-19 measures, Canada, March to July 2020
Occupational risk of COVID-19 in the first versus second epidemic wave in Norway, 2020
https://www.eurosurveillance.org/content...
Eurosurveillance - Volume 26, Issue 41, 14 October 2021
Editorial
Preparing for an influenza season 2021/22 with a likely co-circulation of influenza virus and SARS-CoV-2
Rapid communication
Effectiveness of COVID-19 vaccines against SARS-CoV-2 infection with the Delta (B.1.617.2) variant: second interim results of a living systematic review and meta-analysis, 1 January to 25 August 2021
Research
Heatwave-associated Vibrio infections in Germany, 2018 and 2019
Outbreaks
COVID-19 outbreak among French firefighters, Marseille, France, 2020
Review
Healthcare-associated foodborne outbreaks in high-income countries: a literature review and surveillance study, 16 OECD countries, 2001 to 2019*
Erratum
Erratum for Euro Surveill. 2021;26(40)
Erratum for Euro Surveill. 2021;26(40)
https://www.eurosurveillance.org/content...
Eurosurveillance - Volume 26, Issue 42, 21 October 2021
Rapid communication
Enhanced national surveillance of severe acute respiratory infections (SARI) within COVID-19 surveillance, Slovenia, weeks 13 to 37 2021
Increase in invasive disease caused by Haemophilus influenzae b, the Netherlands, 2020 to 2021
Research
Rapid, dose-dependent and efficient inactivation of surface dried SARS-CoV-2 by 254 nm UV-C irradiation
The four weeks before lockdown during the COVID-19 pandemic in Germany: a weekly serial cross-sectional survey on risk perceptions, knowledge, public trust and behaviour, 3 to 25 March 2020
Erratum
Erratum for Euro Surveill. 2021;26(41)
https://www.eurosurveillance.org/content...
12. WHO news
WHO recommends groundbreaking malaria vaccine for children at risk
"This is a historic moment. The long-awaited malaria vaccine for children is a breakthrough for science, child health and malaria control," said WHO Director-General Dr Tedros Adhanom Ghebreyesus. "Using this vaccine on top of existing tools to prevent malaria could save tens of thousands of young lives each year."
https://www.who.int/news/item/06-10-2021...
WHO Announces Proposed Members of its Scientific Advisory Group for the Origins of Novel Pathogens (SAGO)
Following a public call for experts, the World Health Organization (WHO) today announced proposed members of the WHO Scientific Advisory Group for the Origins of Novel Pathogens (SAGO). The SAGO will advise WHO on the development of a global framework to define and guide studies into the origins of emerging and re-emerging pathogens of epidemic and pandemic potential, including SARS-CoV-2.
https://www.who.int/news/item/13-10-2021...
COP26 Special Report on Climate Change and Health
The 10 recommendations in the COP26 Special Report on Climate Change and Health propose a set of priority actions from the global health community to governments and policy makers, calling on them to act with urgency on the current climate and health crises.
Read the report
https://www.who.int/publications/i/item/...
Making diets environmentally friendly: Nordic countries lead the way
People need to know how to eat healthily, but also how to make their diets more climate-friendly. For the first time ever, this important idea will be reflected in the new Nordic Nutrition Recommendations (NNR) for 2022.
The NNR guidelines aim to improve diets in Denmark, Finland, Iceland, Norway and Sweden, and to inspire countries beyond the Nordic region to consider sustainability aspects as part of their dietary guidelines.
https://www.euro.who.int/en/health-topic...
WHO assessment shows sexual and reproductive health must be given higher priority to achieve health for all
WHO country assessments on sexual, reproductive, maternal, newborn, child and adolescent health from Albania, Azerbaijan, Kazakhstan, Kyrgyzstan, the Republic of Moldova and Romania show that several areas and interventions are lagging behind on the path to universal health coverage (UHC).
https://www.euro.who.int/en/health-topic...
Alcohol is one of the biggest risk factors for breast cancer
WHO recommends the following best-buy policies as cost-effective ways to reduce alcohol consumption levels and bring down the number of cancer cases caused by alcohol use:
making alcohol less affordable (for example, by increasing excise taxes)
banning or restricting alcohol marketing across all types of media
reducing alcohol availability (for example, by regulating sale hours).
https://www.euro.who.int/en/media-centre...
This newsletter received co-funding under an operating grant from the European Union's Health Programme (2014-2020). The content of this newsletter represents the views of the author(s) only and is his/her sole responsibility; it cannot be considered to reflect the views of the European Commission and/or the Consumers, Health, Agriculture and Food Executive Agency or any other body of the European Union. The European Commission and the Agency do not accept any responsibility for use that may be made of the information it contains.
Unsubscribe
If you would like unsubscribe from the EUPHA newsletter then please click here.