The European Public Health Association
Newsletter - May 2021
1. Editorial
Welcome to the May newsletter of EUPHA. COVID-19 numbers seem to be going down and the weather is slowly improving, so things are starting to look up. In this newsletter, we look back at a very successful European Public Health Week with over 200 events organised in one week. We like to know what you liked about the European week, so don't forget to fill out the survey (see under 3).
Wishing you pleasant reading,
Iveta Nagyova, EUPHA president, and Dineke Zeegers Paget, EUPHA executive director
2. EUPHA update
Beating Cancer Committee's survey - EUPHA's input
In March 2021, EUPHA and EUPHA-CHR replied to the Beating Cancer Committee's (BECA) survey on the Impact of the COVID-19 pandemic on cancer prevention, health services, cancer patients and research. The report from this survey, that contains a summary of the evidence and policy recommendations, is now available. EUPHA's Executive Director, Dineke Zeegers Paget, discussed the results and findings with BECA's MEPs on 10 May.
https://www.europarl.europa.eu/cmsdata/2...
EUPHA statement on a successful European Public Health Week - addressing the need to work together
The third edition of the European Public Health Week (EUPHW) was organised last week (17-21 May 2021). Institutions and individuals across 40 countries organised a total of 212 events in 19 different languages. The European Public Health Week is an initiative from EUPHA co-funded by the European Commission and with the support of the World Health Organization – Regional Office for Europe.
The call to 'join forces for healthier populations' could not have come at a better time, where it is clear that COVID-19 can only be overcome if we all work together. Each day of the week was dedicated to a specific topic and the number of the events per day ranged from 38 to 47. Around half of the events were organised by at least two partner institutions, and every day was kicked-off by a webinar of one of the official partners or collaborators of the EUPHW.
https://eupha.org/repository/advocacy/Eu...
Exchange of views with Special Committee on Beating Cancer, European Parliament
On the 12th of May, EUPHA's executive director, Dineke Zeegers Paget, called for investing in our health care systems and investing in a healthy and strong health workforce, during a second exchange of views with the Special Committee on Beating Cancer of the European Parliament. The event titled "Lessons from a public health crisis: Impact of the COVID-19 pandemic on cancer care" reflected on the related public consultation, to which EUPHA responded.
https://www.europarl.europa.eu/committee...
EUPHA's Executive Director's article on COVID-19 and its impact on society
In an article published in Open Access Government, Dineke Zeegers Paget, EUPHA's Executive Director, reflects on COVID-19 and its impact on society, public health, healthcare and equitable access to vaccines.
https://www.openaccessgovernment.org/cov...
Read the two policy briefs from TO-REACH - European health systems learning from each other


The TO-REACH project addressed what the key priority areas are where European health systems can learn from each other and how we can improve their ability to do so.
One core activity of the project was the publication of two policy briefs addressed to policy-makers and health system managers. The briefs were designed to provide policy makers with evidence on a policy question or priority to support evidence-informed policy-making.
How can we transfer service and policy innovations between healthsystems?
What are the key priority areas where European health systems can learn from each other?
https://to-reach.eu/2021/05/20/policy-br...
EUPHA and ASPHER statement to unite for strong leadership for public health
EUPHA and ASPHER have a long-standing collaboration. In this statement, we reaffirm our commitment to work together in order to ensure that the European public health workforce stays strong, well-trained, and committed as PH leaders.
https://eupha.org/repository/advocacy/St...

3. European Public Health Week
Deadline today: Evaluation survey
Help us improve the European Public Health Week (EUPHW).
Whether you joined as an Event Host, Participant of Disseminator,
please complete this brief survey by the end of 31 May.
Missed a session?
Check our Wakelet channel for summaries of each day of the week:
The EUPHA YouTube channel includes recordings of several EUPHW sessions.
Thank you!
212 events, 40 countries, 19 languages: "A successful European Public Health Week – addressing the need to work together": Read the full EUPHA Statement with partners and key collaborators
4. European Public Health Conference
14TH EUROPEAN PUBLIC HEALTH CONFERENCE, 10 - 12 NOVEMBER 2021 - VIRTUAL EDITION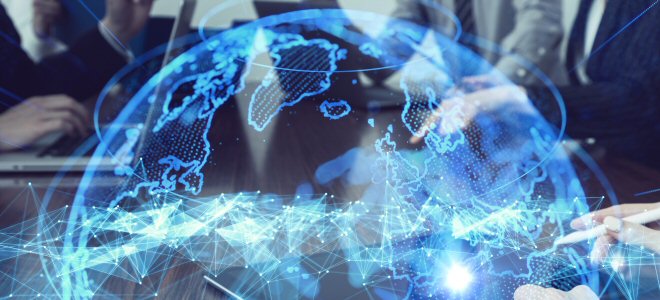 Public health futures in a changing world
ABSTRACT SUBMISSION RESULTS
We received over 1,600 abstracts for single presentation and 150 workshop proposals. These are currently being reviewed by the 120 experts of our International Scientific Committee. The results will be communicated around 15 June, so keep an eye on your mailbox, and your spam box. Accepted abstracts are published in the Abstract Supplement of the European Journal of Public Health. From 15 June until 10 July, you can amend your abstract before it is being processed for publication. Presenters of abstracts are required to register for the conference before 10 July. More information on our website..

REGISTRATION BENEFITS FOR EUPHA MEMBERS
Registration for the virtual 14th EPH Conference is open. You can benefit from early bird registration fees until 1 September. We are expecting over 1,500 delegates. Meet your colleagues virtually at the largest public health event in Europe during three fully packed conference days. Registration fees for the virtual edition have been substantially reduced: EUPHA members pay €210 before 1 September, non-members €270, Students, trainees and colleagues from low- and middle-income countries only €140 (all including VAT). More information here

WHAT IS NEW IN THE PLENARY PROGRAMME
Public health has changed a lot in the last thirty years. New subdisciplines have grown up in that time. Has the core practice of public health changed? In a series of plenary sessions we will look for answers how we need to identify futures for our discipline.

Opening session: Public health futures in a changing world
Wednesday 10 November 14:00 CET
Leaders from politics and academia will introduce the main theme of the conference. Moderator: Anthony Staines, Chair 14th EPH Conference. Speakers: Stephen Donnelly, Minister of Health, Ireland, Robin Swann, Minister of Health, Northern Ireland.
PLENARY SESSION: THE DIGITAL HEALTH ERA – BEYOND THE COVID-19 PANDEMIC
Friday 12 November: 10:10 – 11:10 CET.
Digitalization is permeating all aspects of society, how can be it employed to sustain the public health goals of quality, accessibility, efficiency and equity in health care and prevention now and beyond the COVID-19 pandemic? In this session jointly presented by WHO and EUPHA, we examine the extent to which technology is contributing positively or negatively to strengthening the resilience of health systems and empowering individuals and communities.
Moderators: Natasha Azzopardi Muscat, Director Country Health Systems and Policies, WHO Regional Office for Europe and Anna Odone, President EUPHA Digital health section, Professor Public Health, University of Pavia, Italy. Panellists to be announced shortly.
Organized by WHO Regional Office for Europe, EUPHA Digital health section.
Closing session of the 14th EPH Conference
Friday 12 November, 17:30 CET.

Awards ceremony: Best Poster and Abstract Prizes, Ferenc Bojan Award and welcome to next year's 15th EPH Conference, Berlin, Germany.
PARALLEL PROGRAMME
As with in-person EPH Conferences, the virtual edition will have a vast programme with more than 150 parallel sessions (workshops and oral sessions) and twenty E-poster sessions. All sessions will be 60 minutes and live streamed through the virtual platform. All sessions will be recorded for delegates to view at a later stage. There will be network sessions to meet your colleagues. EUPHA Sections are organizing their annual Join-the-Network meetings and pre-conferences.
PRE-CONFERENCES
Pre-conferences are held on Wednesday 10 November from 9:00 – 12:40. Sessions will be moderated live with interaction through chat and Q&A. The full programme will be announced by 15 June. Registration for pre-conference is required and can be added to your existing registration at all times. Registration fees are €50 (inclusive of VAT).
5. EUPHA members update
The French Society of Public Health launches its podcast: Voices of public health
In order to ensure that all public health voices can be heard, the French Society of Public Health discusses, in each episode of its new podcast, with a stakeholder about its area of expertise.
The first season explores topics related to the theme of the Society's 2021 Congress: Acting in times of uncertainety and controversy, what has public health learned.
Statement by the Portuguese Association of Public Health Doctors (ANMSP) and EUPHA on Health systems need to adapt to climate change
In order to support the health priorities of the Portuguese presidency of the European Union, the ANMSP and EUPHA have published a statement on health systems and their impact on climate change. It is clear that climate change has a direct impact on human lives and health in a variety of ways, with secondary effects on the healthcare sector. We are seeing a change in current needs, namely human resources, better technology and smart governance allowing better preparedness and response and aiming to ensure more resilient and adaptive health systems.
https://eupha.org/repository/advocacy/Climate%20change%20and%20healthcare%2020-05-2021.pdf

6. European Journal of Public Health
From 1 June 2021, the European Journal of Public Health will be introducing article processing charges for all accepted manuscripts. The journal will be a fully open access publication from 1 January 2022.
Advance articles - May 2021
COVID-SCORE Spain: public perceptions of key government COVID-19 control measures
Trenton M White, Lucinda Cash-Gibson, Jose M Martin-Moreno, Rafael Matesanz, Javier Crespo, Jose L Alfonso-Sanchez, Sonia Villapol, Ayman El-Mohandes, Jeffrey V Lazarus
Social inequalities in participation in cancer screening: does the mode of data collection matter? The CONSTANCES cohort
Ezequiel Aranda, Jeanna-eve Franck, Virginie Ringa, Jeanne Sassenou, Mireille Coeuret-Pellicer, Laurent Rigal, Gwenn Menvielle
Educational interventions using a primer and motivational interviewing: randomized clinical trial
Leidiane Minervina M de Sabino, Ádria Marcela V Ferreira, Elizamar Regina R Mendes, Emanuella S J Melo, Jardeliny C Penha, Kamila F Lima, Ludmila A do Nascimento, Francisca Elisângela T Lima, Regina Claúdia de Melo, Paulo César de Almeida, Lorena P Barbosa
Egg consumption associated with all-cause mortality in rural China: a 14-year follow-up study
Lishun Liu, Xiao Huang, Binyan Wang, Yun Song, Tengfei Lin, Ziyi Zhou, Huiyuan Guo, Ping Chen, Yan Yang, Wenhua Ling, Xianhui Qin, Genfu Tang, Chengzhang Liu, Jianping Li, Yan Zhang, J David Spence, Yong Huo, Hao Zhang, Xiping Xu
SARS-CoV-2 infections in kindergartens and associated households at the start of the second wave in Berlin, Germany — a cross sectional study
Marlene Thielecke, Stefanie Theuring, Welmoed van Loon, Franziska Hommes, Marcus A Mall, Alexander Rosen, Falko Böhringer, Christof von Kalle, Valerie Kirchberger, Tobias Kurth, Joachim Seybold, Frank P Mockenhaupt, on behalf of the BECOSS study group

Disability, Loneliness and Health in the UK: cross-sectional survey
Eric Emerson, Roger Stancliffe, Nicola Fortune, Gwynnyth Llewellyn
Do psychosocial job stressors differentially affect the sleep quality of men and women? A study using the HILDA Survey
A J Scovelle, T King, M Shields, A O'Neil, T Lallukka, B Hewitt, A Milner
Association between sunlight exposure and risk of prostate cancer: a systematic review and meta-analysis
Jong-Gyum Yoon, Hong-Bae Kim

Selective perimeter lockdowns in Madrid: a way to bend the COVID-19 curve?
Mario Fontán-Vela, Pedro Gullón, Javier Padilla-Bernáldez
Early impact of the COVID-19 pandemic and social restrictions on ambulance missions
Lauri Laukkanen, Sanna Lahtinen, Janne Liisanantti, Timo Kaakinen, Ari Ehrola, Lasse Raatiniemi

Corona and coffee on your commute: a spatial analysis of COVID-19 mortality and commuting flows in England in 2020
Igor Francetic, Luke Munford
Cost-effectiveness calculators for health, well-being and safety promotion: a systematic review
Marja Hult, Olli Halminen, Miika Linna, Sakari Suominen, Mari Kangasniemi
Household food spending, parental and childhood's diet quality, in financial crisis: a cross-sectional study in Greece
Rena I Kosti, Aikaterini Kanellopoulou, Venetia Notara, George Antonogeorgos, Andrea Paola Rojas-Gil, Ekaterina N Kornilaki, Areti Lagiou, Demosthenes B Panagiotakos
Gender differences in the association between physical activity and obesity in adults with vision and hearing losses
Shahina Pardhan, Lee Smith, Adrian Davis, Rupert Bourne, Yvonne Barnett, Louis Jacob, Ai Koyanagi, Łukasz Radzimiński, Maria Skalska, Joanna Jastrzębska, Zbigniew Jastrzębski, Guillermo F López-Sánchez

Characteristics and motives of non-responders in a stepwise cardiometabolic disease prevention program in primary care
Ilse F Badenbroek, Markus M J Nielen, Monika Hollander, Daphne M Stol, Niek J de Wit, François G Schellevis
Multicomponent intervention provided by GPs to reduce cardiovascular risk factors: evaluation in an Italian large sample
Alessandra Colombo, Gianluca Voglino, Giuseppina Lo Moro, Stefano Taborelli, Maria Antonietta Bianchi, Lucas Maria Gutierrez, Fabrizio Bert, Maria Cristina Della Rosa, Roberta Siliquini

Multiple House Occupancy is Associated with Mortality in Hospitalised Patients with Covid-19
Eilidh Bruce, MBChB, Ben Carter, Ph.D, Terence J Quinn, M.D, Alessia Verduri, M.D, Oliver Pearson ...

Lifecourse-varying structural stigma, minority stress reactions and mental health among sexual minority male migrants
Arjan van der Star, Richard Bränström, John E Pachankis
https://academic.oup.com/eurpub/advance-...
EJPH in videos
To celebrate the European Public Health Week, three authors presented their research published in the European Journal of Public Health in one minute videos.
Watch them on our YouTube channel!
7. Call for proposals, job opportunities
Senior Policy Officer Human Vaccines Project Europe
The Human Vaccines Project Europe (www.humanvaccinesproject.org) is currently recruiting for a scientific officer for India-European Consortium on Next Generation Influenza Vaccine Innovation ( INCENTIVE), a jointly funded project between the European Commission and the Government of India – Department of BioTechnology. The position is based in The Netherlands.
Read more in the job add description.
https://eupha.org/repository/EUPHA_newsl...
WHO - Technical Officer, GOARN (Global Outbreak Alert and Response Network)
Deadline for application - 15 June
Find out more about the duties here.
https://careers.who.int/careersection/ex...
8. Interesting news
'15 minutes on health inequalities' podcasts
The MRC/CSO Social and Public Health Sciences Unit at the University of Glasgow hosts a podcast series on health inequalities research. Topics range from early years and children in care to teenage pregnancy and tobacco control policies, with a couple focussing on COVID-19. The latest episodes were launched as part of European Health week 2021. You can find them in the link.
https://soundcloud.com/user-776545020/se...
Mental Health Awareness week: a new source of information on promotion of mental health
The Joint Research Centre (JRC) of the European Commission has launched a section on mental health on its Health Promotion and Disease Prevention Knowledge Gateway, during the Mental Healh Awareness week.
In this section you will find information on: mental health promotion, risk factors of mental health, and policy recommendations related to the prevention of mental health issues and the promotion of well-being.
https://ec.europa.eu/jrc/en/news/mental-...
EU countries should ensure universal access to sexual and reproductive health
In a report adopted on Tuesday 11th, members of the European Parliament urge member states to protect and further enhance women's sexual and reproductive health and rights.
https://www.europarl.europa.eu/news/en/p...
WFPHA Webinar: Advancing Essential Public Health Functions to Prevent the Next Pandemic
Dr. James Fitzgerald, PAHO/WHO Director, Health Systems and Services and Prof. Bettina Borisch, WFPHA Executive Director, met to discuss the challenges and best approaches to implementing the Essential Public Health Functions at national and international levels. You can watch the recording of the webinar here.
https://www.youtube.com/watch
What scientists know about new, fast-spreading coronavirus variants
Key questions remain about how quickly B.1.617 variants can spread, their potential to evade immunity and how they might affect the course of the pandemic.
https://www.nature.com/articles/d41586-0...
Save our oceans to protect our health: Scientists call for global action plan
An interdisciplinary European collaboration called the Seas Oceans and Public Health In Europe (SOPHIE) Project has outlined the initial steps that a wide range of organizations could take to work together to protect the largest connected ecosystem on Earth. They call for the current UN Ocean Decade to act as a meaningful catalyst for global change, reminding us that ocean health is intricately linked to human health.
https://www.sciencedaily.com/releases/20...
What You Don't Know is Killing Us: Learn the Issues
Even though the health harms of tobacco are well-known and well-documented, the industry's insidious practices reach much further. These companies go to great lengths to hide that they continue to make people sick, harm economies, degrade the environment and more.
https://exposetobacco.org/news/learn-the...
Minimum unit alcohol price has 'lasting impact'
A research from Newcastle University showed that the introduction of minimum pricing of alcohol has had a lasting impact in Scotland and is starting to have an effect in Wales.
https://www.bbc.com/news/uk-scotland-572...
9. Upcoming courses and conferences
Infectious Diseases
3 Jun 2021 / Online event
Organiser: Royal College of Physicians of Edinburgh
10th Europaediatrics 2021
10 Jun 2021 - 12 Jun 2021 / Zagreb, Croatia
Organiser: EPA / UNEPSA with European Confederation of Primary Care Paediatricians
IRCOBI European conference
8 Sep 2021 - 10 Sep 2021 / Munich Germany
Organiser: International Research Council of Biomechanics of Injury
XXII World Congress on Safety and Health at Work
19 Sep 2021 - 22 Sep 2021 / Toronto, Canada
Organiser: International Labour Organization (ILO); International Social September Security Association (ISSA); Institute for Work & Health (IWH) & Canadian Centre for Occupational Health & Safety (CCOHS)
8th RSS 2021 International Conference
22 Sep 2021 - 24 Sep 2021 / Athens, Greece
Organiser: National Technical University of Athens, Road Safety Observatory September (NRSO) in cooperation with the Hellenic Institute of Transportation Engineers (HITE)
Global Health Literacy Summit
3 Oct 2021 - 5 Oct 2021 / International Health Literacy Association, E-DA Healthcare Group, I-Shou University
Organiser: Kaohsiung, Taiwan
FERSI Conference 2021
28 Oct 2021 - 29 Oct 2021 /
Organiser: Forum of European Road Safety Research Organisations (FERSI)
10. Interesting publications
Impact of tobacco control policies implementation on future lung cancer incidence in Europe: An international, population-based modeling study
The Lancet Regional health - Europe | Research paper
In this study, the authors aimed to estimate numbers and proportions of future lung cancer cases that could be potentially prevented over a 20-year period if countries in Europe were to achieve a comprehensive implementation of tobacco control policies.
https://www.thelancet.com/journals/lanep...
Planning for health equity in the Americas: an analysis of national health plans
PAHO | Special report
This article analyzes 32 national health sector policies, strategies, and plans across 10 different areas of health equity to understand, from one perspective, how equity is being addressed in the region.
https://iris.paho.org/bitstream/handle/1...
Importance of population-based longitudinal studies to understanding the impact of COVID-19
Journal of Epidemiology and Community Health | 24 May 2021
The author discusses some of the important dimensions of the COVID-19 pandemic that population-based longitudinal studies are well placed to study.
https://jech.bmj.com/content/early/2021/...
The Lancet women and cardiovascular disease Commission: reducing the global burden by 2030
The Lancet | 17 May 2021
The all -female-led Commission outlines 10 ambitious new recommendations to tackle inequities intargeting diagnosis, treatment, and prevention to reduce CVD in women.
https://www.thelancet.com/commissions/wo...
Universal health care must be a priority -- even amid COVID
Nature | Editorial | 18 May 2021
Vaccinating the world's population against COVID-19 remains a global health priority. But it is vital that this effort does not overshadow the need to ensure that everyone, everywhere has access to basic health care.
https://www.nature.com/articles/d41586-0...
Policy brief undocumented labor migrant in the COVID-19 crisis (in Dutch)
Lessons from research for policy and practice.
Marieke Torensma, Natalia Skowronek, Prof. Tesseltje de Lange, Prof. Maria van den Muijsenbergh, Prof. Karien Stronks
https://eupha.org/repository/EUPHA_newsl...
Count the cost of disability caused by COVID-19
Nature | Comment | 26 May 2021
Authors argue that focusing only on cases and deaths hides the pandemic's lasting health burden on people, societies and economies.
https://www.nature.com/articles/d41586-0...
Effects of different types of written vaccination information on COVID-19 vaccine hesitancy in the UK (OCEANS-III): a single-blind, parallel-group, randomised controlled trial
The Lancet Public Health | Article | 12 May 2021
This study tests which types of written information about COVID-19 vaccination, in addition to a statement of efficacy and safety, might increase vaccine acceptance.
https://www.thelancet.com/journals/lanpu...
11. European Commission news
Public health: Stronger rules on medical devices
As of today, new EU rules on medical devices (MDR) enter into application, establishing a modern and more robust regulatory framework to protect public health and patient safety.
https://ec.europa.eu/commission/presscor...
Public Health: EU Tobacco Products Directive is delivering but stronger action is needed
The European Commission published its first report on the Tobacco Products Directive, five years after it became applicable in 2016. Thanks to the Directive, the EU has witnessed steady decreases in smoking rates and tobacco use. However, more efforts are needed. The report points out two main areas where we need to see improvements: enforcement at national level and better consideration of new market developments, such as novel tobacco products.
https://ec.europa.eu/commission/presscor...
Global leaders adopt agenda to overcome COVID-19 crisis and avoid future pandemics
At this very first G20 summit on health, leaders further agreed on the need for early warning information, surveillance and trigger systems, and clearly stressed the need to ensure equitable access to vaccines and to support low and middle-income countries.
Read the recommendations of the Civil Society Consultation
Read the report of the Global Health Summit Scientific Expert Panel
https://ec.europa.eu/commission/presscor...
EU Digital COVID Certificate: European Parliament and Council reach agreement on Commission proposal
Learn more about the key features of the EU Digital COVID Certificate, as per the agreement reached by the European Parliament and the Council.
https://ec.europa.eu/commission/presscor...
12. European Centre for Disease Prevention and Control news
Eurosurveillance - Volume 26, Issue 20, 20 May 2021
Rapid communication
The potential for vaccination-induced herd immunity against the SARS-CoV-2 B.1.1.7 variant
Hepatitis A outbreak associated with consumption of dates, England and Wales, January 2021 to April 2021
Surveillance
Pitfalls of rubella serology while on the brink of elimination: evaluation of national data, Belgium, 2017
Research
Epidemiological characteristics and outcomes of COVID-19 cases: mortality inequalities by socio-economic status, Barcelona, Spain, 24 February to 4 May 2020
Author's correction
Correction for Euro Surveill. 2020;26(19)
https://www.eurosurveillance.org/content...
Overview of the implementation of COVID-19 vaccination strategies and vaccine deployment plans in the EU/EEA
This report provides an updated overview of the progress of national COVID-19 vaccination strategies in EU/EEA countries.
https://www.ecdc.europa.eu/en/publicatio...
Eurosurveillance - Volume 26, Issue 18, 06 May 2021
Rapid communication
Case series of four re-infections with a SARS-CoV-2 B.1.351 variant, Luxembourg, February 2021
The silent epidemic of lymphogranuloma venereum inside the COVID-19 pandemic in Madrid, Spain, March 2020 to February 2021
Surveillance
Surveillance data for human leishmaniasis indicate the need for a sustainable action plan for its management and control, Greece, 2004 to 2018
Miscellaneous
Note from the editors: Eurosurveillance, 1996 to 2021 – 25 years of public health impact
https://www.eurosurveillance.org/content...
Eurosurveillance - Volume 26, Issue 19, 13 May 2021
Surveillance
Epidemiology of human West Nile virus infections in the European Union and European Union enlargement countries, 2010 to 2018
Mosquito surveillance of West Nile and Usutu viruses in four territorial units of Slovakia and description of a confirmed autochthonous human case of West Nile fever, 2018 to 2019
Outbreaks
Unprecedented increase of West Nile virus neuroinvasive disease, Spain, summer 2020
https://www.eurosurveillance.org/content...
13. WHO news
Health in Europe podcast: tackling inequities to build fairer, healthier societies
In the latest episode of "Health in Europe", WHO/Europe's team speaks with Dr Tracey Cooper, Chief Executive of Public Health Wales about health equity and the need for governments and policy-makers to bridge gaps to equity to strengthen the eventual recovery from the pandemic. The episode coincides with the final day of European Public Health Week (EUPHW), focusing on leaving no one behind in health.
https://www.euro.who.int/en/media-centre...
Refugees and migrants hosted in Serbian reception centres get their COVID-19 vaccine doses
Protecting the health of refugees and migrants is crucial in the context of the pandemic. Serbia has demonstrated this commitment by including all migrants and refugees in the national vaccination strategy as high-risk, priority population groups.
https://www.euro.who.int/en/countries/se...
High rates of childhood obesity alarming given anticipated impact of COVID-19 pandemic
This press release presents some of the findings of a new WHO European Childhood Obesity Surveillance Initiative (COSI) report on the fourth round of data collection (2015–2017).
https://www.euro.who.int/en/media-centre...
Nature and biodiversity play a vital role in protecting human health
Exploring this complex relationship and the vital role that nature plays for promoting and protecting human health, and in recognition of the International Day for Biological Diversity on 22 May, WHO/Europe has published its first report on nature, biodiversity and health together with the WHO Collaborating Centre on Natural Environments and Health at the University of Exeter in the United Kingdom of Great Britain and Northern Ireland.
https://www.euro.who.int/en/health-topic...
This newsletter received co-funding under an operating grant from the European Union's Health Programme (2014-2020). The content of this newsletter represents the views of the author(s) only and is his/her sole responsibility; it cannot be considered to reflect the views of the European Commission and/or the Consumers, Health, Agriculture and Food Executive Agency or any other body of the European Union. The European Commission and the Agency do not accept any responsibility for use that may be made of the information it contains.
Unsubscribe
If you would like unsubscribe from the EUPHA newsletter then please click here.