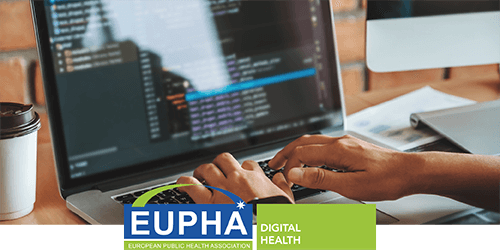 The EUPHA Digital health section was established to cover the many ways in which modern information and communication technologies (ICT) and public health interact. By focusing on areas such as health artificial intelligence, Electronic Health Records and data for public health surveillance, the Section aims to help European public health be an integral part of digital health solutions, ensuring Digital Health for All.
EUPHA Sections bring together researchers, policymakers and practitioners working in the same field for knowledge sharing and capacity building. By joining this Section, you can exchange knowledge with your peers in the field of digital health. You don't need to be a EUPHA Member to join a Section.
We currently have 1395 section members.
It would be great to add you to those members!

Do you work in digital health?
Promote your work through the European Public Health Journal, the European Public Health Conference and/or during the European Public Health Week.
The Team
President: Prof Anna Odone
Vice President: Dr Stefan Buttigieg
Recent News