Multimedia
On this page you can find audiovisual resources from EUPHA.
EUPHA videos
Visit and subscribe to the EUPHA YouTube channel which includes videos from our "This is European public health" series, the European Public Health Week, COVID-19 updates and the webinar series on "Public health ethics, law and human rights for the future of humanity".


EUPHA stories
Check out our interactive Wakelet stories where we summarise activities from the European Public Health Week and EUPHA's presence at European Public Health Conferences.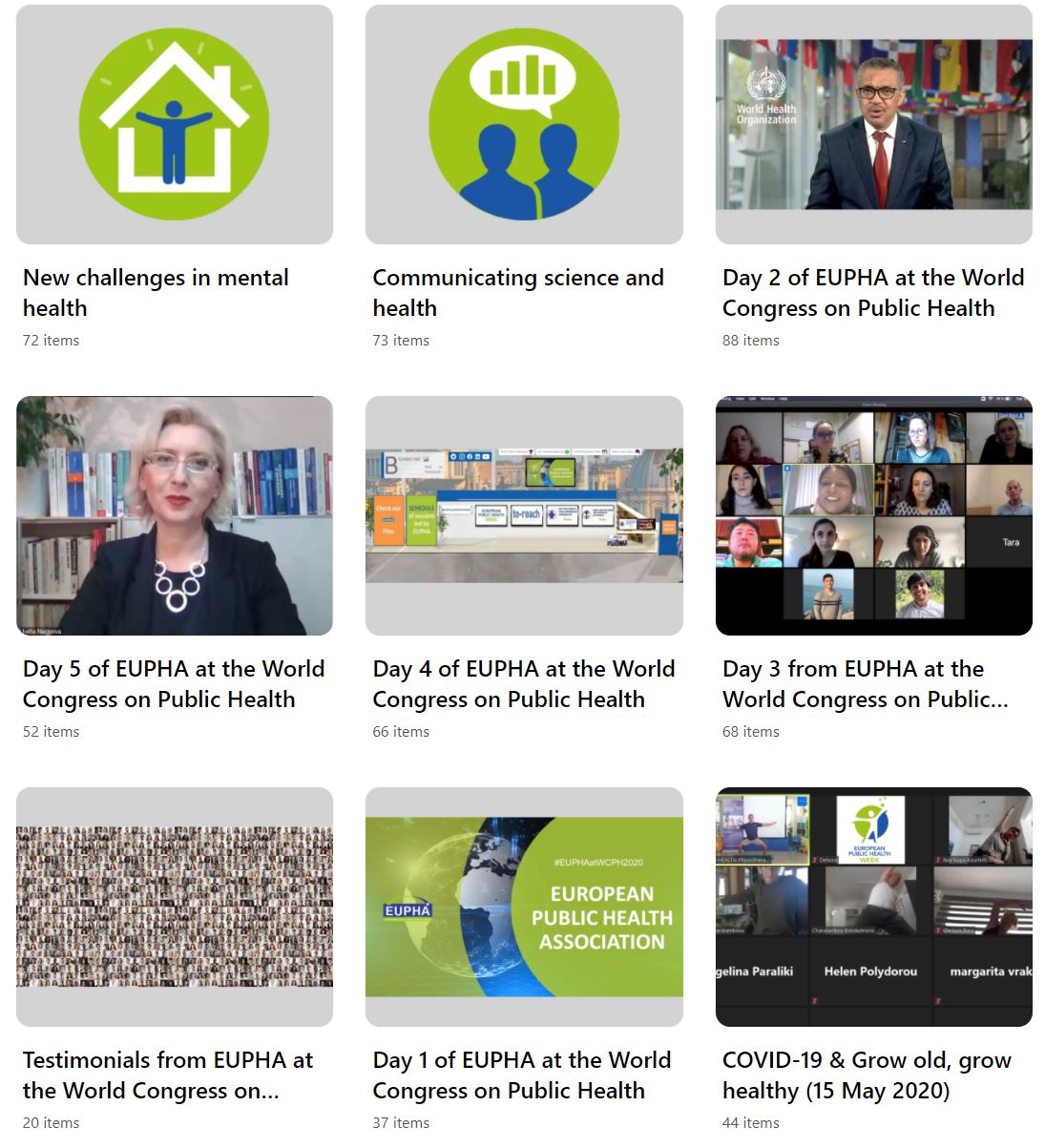 EUPHA podcasts
Visit EUPHA's Soundcloud channel to listen to summaries of EUPHA's presence at EPH Conferences.

COVID-19 videos
Visit our COVID-19 video reports