The European Public Health Association
Newsletter - January 2022
| | | |
| --- | --- | --- |
| | Newsletter - January 2022 | |
1. Editorial
Welcome to our January newsletter, where we provide you with EUPHA updates, including the published articles in our EJPH and news from our members. Also included are updates from WHO Europe, the European Commission and ECDC.
We are pleased to announce the 4th edition of our European Public Health Week and hope that many of you are planning to actively participate in this week (16-20 May).
The European Public Health Conference 2022 is planned in Berlin, Germany from 9-12 November. Abstract submission will open tomorrow morning and we hope many of you will submit their work and research.
Wishing you pleasant reading,
Iveta Nagyova, EUPHA president, and Dineke Zeegers Paget, EUPHA executive director
2. EUPHA update
EUPHA-Webinar 'Migration, health & economics: mapping the field'
The webinar is planned for April 28, at 13:00 - 15:30 CET
The goal of this initiative is to:
map the existing evidence on the interrelations between migration, health and economics,
dentify research gaps,
develop solutions to methodological challenges, and
facilitate interdisciplinary synthesis and exchange.
We would like to invite persons engaged in this topic to contribute by sending an abstract as indicated in the attached call no later than February 15.
https://eupha.org/repository/sections/mi...
A second life for your health data? Share your views.
The citizen e-consultation "Healthy Data - your views on the reuse of your health data" aims at raising awareness, stimulate the reflexion and engage the discussion with and between citizens on the use of health data beyond individual care - what is usually called "reuse, or "second life" of health data. It was launched on December 6, 2021 and open until April 4, 2022. The consultations is organized by Sciensano (Belgium), the Health Data Hub (France) and the NHS Confederation (United Kingdom), available in French, Dutch and English and accessible to any European citizen willing to participate. You are encouraged to circulate the call to participate in the e-consultation within your network. More information here.
The Healthy Data e-consultation is available at http://ourhealthydata.eu.
The citizen e-consultation is undertaken by Joint Action Towards the European Health Data Space – TEHDAS. TEHDAS supports the European Commission in building a European Health Data Space by developing principles for the cross-border secondary use of health data. The data space will form the legal bases for data use. The secondary use of health data means using health data for purposes other than the primary reason for which they were originally collected. The TEHDAS Joint Action project develops European principles for the secondary use of health data. TEHDAS is being carried out by 25 European countries and co-ordinated by the Finnish Innovation Fund, Sitra.
http://ourhealthydata.eu
EPH2021 Chronic Diseases Track Report published
The first track report of the 14th European Public Health Conference (2021) is published. These track reports are elaborated by EUPHA fellows, a programme for young public health professionals to be more involved in the conference. Our young network, EUPHAnxt, is coordinating the fellowship programme.
Did you miss the EPH2022? Would you like refresh your memory of the discussions that took place?
This report presents the discussions and outcomes of the Conference's track on Chronic Diseases.
Authors: Susanna Gentili, Vincy Huang
Reviewers: Julian Mamo (EUPHA-CHR section president), Sarah Cuschieri (EUPHA-CHR)
https://eupha.org/repository/Chronic%20Diseases%20in%202021%20-%20EUPHA%20track%20report.pdf

3. European Public Health Week
EUPHW 2022
This year's European Public Health Week addresses 'Health throughout the life course': The week is organised with five daily themes:
The daily themes:
Monday May 16 - A healthy and health literate youth
Tuesday May 17 - Vaccination as a key prevention strategy
Wednesday May 18 - Climate change affects our health
Thursday May 19 - No health without mental health
Friday May 20 - Building resilient health systems
We hope you are all interested in being involved. How? Submit an event, help us as a disseminator or participate! Sign up to the EUPHW mailing list if you wish to remain up to date. Just email euphacommunications@eupha.org with subject "subscribe EUPHW".
https://eupha.org/EUPHW
The European Public Health Week: an event supported by the WHO
The WHO Regional Office for Europe has drawn up a list of events that focus on delivering the European Programme of Work, that includes the EUPHW. We are delighted to once more receive their support.
https://www.euro.who.int/en/about-us/reg...
4. European Public Health Conference
15TH EUROPEAN PUBLIC HEALTH CONFERENCE, 9 - 12 NOVEMBER 2022
STRENGTHENING HEALTH SYSTEMS: IMPROVING POPULATION HEALTH AND BEING PREPARED FOR THE UNEXPECTED'.
WELCOME TO BERLIN 2022
The 15th EPH Conference in Berlin will be the first EPH Conference since Marseille 2019 to take place live and in person from 9 – 12 November. The spectacular hub27 Berlin venue provides us with ample opportunities for informal chatting, personal exchange and live networking. We hope you will join us and look forward to welcoming you in Berlin.
ABSTRACT SUBMISSION OPENS 1 FEBRUARY
Abstract submission for the in person 15th EPH Conference 2022 is open from 1 February until 1 May 2022, 18:00 CET. Abstracts are invited for workshops, oral presentations, pitch presentations and E-posters. All sessions will be 60 minutes. Do not miss the opportunity to be recognized for your hard work. Learn from each other and share your knowledge with others. More information here.
ABSTRACT MENTORING PROGRAMME
EUPHAnxt and the EPH Conference offer an Abstract Mentoring Programme providing an opportunity for young and/or less experienced abstract submitters to receive feedback from experienced reviewers. The programme opens 1 February 2022 and is targeted at researchers who have limited access to colleagues to ask for guidance and comments on their proposed abstracts. More information here.
REGISTRATION
Registration for the 15th EPH Conference opens 1 April 2022. Registration fees will be announced on our website.
THEME AND PROGRAMME
The theme of the in person 15th EPH Conference 2022 will be 'Strengthening health systems: improving population health and being prepared for the unexpected'. In the past years, we have learned from the Covid-19 pandemic that infectious diseases know no boundaries. Although we have seen the successful development of vaccines, we have also seen with the spread of the Delta and Omicron variants around the globe that these vaccines have not yet been available to everyone. At the conference, we want to explore ways how the public health community can bring about better population health. How can Europe take a more active role in global health? Europe must use its knowledge and influence to balance out market forces, expand regulatory oversight and create socially responsible systems for health, especially when it comes to the distribution of vaccines and essential medicines. More information here.
CONFERENCE VENUE
The 15th EPH Conference will be held in the hub27 Berlin, part of Messe Berlin. Hub27 is a modern, multifunctional conference centre with ample room for networking and meeting colleagues. It is easily accessed by U-Bahn and S-Bahn from all parts of Berlin. You can reach Berlin by train from everywhere in Europe. Long-distance high-speed trains arrive at and depart from the Hauptbahnhof. Flights to and from the new Berlin-Brandenburg International Airport (BER), 20 km from the city center.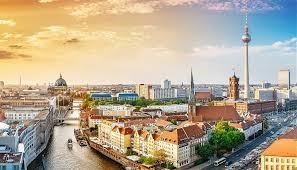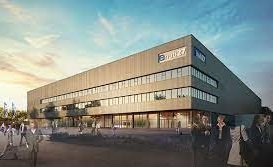 5. EUPHA members update
Journal of Public Health Special Issue to mark 50th Anniversary of the UK Faculty of Public Health: A Call for papers

This year we celebrate 50 years of the UK Faculty of Public Health (formerly the Faculty of Community Medicine). The Faculty of Public Health has been and is an important part of the public health landscape since its inception in 1972 as the standard setting body for public health specialists, and a source of knowledge and guidance around public health, and advocacy for public health nationally and globally.
Considering the current milestone, the Journal of Public Health is planning a special issue to reflect on the work of the FPH over the past 50 years, taking into account the past, present and future of public health in the UK and beyond. We invite public health scholars, practitioners, leaders and policy makers to contribute articles, commentaries and perspective pieces on topics of interest to the broad readership of the Journal. We welcome submissions on a wide variety of topics and encourage critical viewpoints and ideas on important public health topics.

We encourage prospective authors to contact Farhang Tahzib (farhang.tahzib@gmail.com) to discuss potential submissions. Submissions should be made through the journal's online manuscript submission portal (https://mc.manuscriptcentral.com/oup/jph) and should be formatted according to the author guidelines. We look forward to receiving your submissions.
Deadline for submissions is: 21st April 2022.
https://mc.manuscriptcentral.com/oup/jph

6. European Journal of Public Health
Advance Articles - January 2022
7. Call for proposals, job opportunities
The European Observatory on Health Systems and Policies is hiring to two Technical Officers (Brussels and London).
Applications close on 1 February.
https://eurohealthobservatory.who.int/ne...
EHMA Conference: Submit you abstract
There is still time to submit your abstracts for the EHMA 2022 Annual Conference taking place in Brussels on 15-17 June 2022. You can submit your research addressing the overarching conference theme 'From people to systems: leadership for a sustainable future' until 14 February 2022.
For questions, contact the EHMA Secretariat at chiara.gonzi@ehma.org.
https://app.oxfordabstracts.com/login
Nutrients | Call for Special Issue Proposals for Section "Nutritional Immunology"
Authors are invited to submit original research and review articles describing the impact and mechanisms underlying the relationship between nutrition and immunity. Interest in in articles describing this complex relationship in humans and also in animal models, either in health or during pathological processes, in which the dietary compounds may act by modulating immune response.
https://www.mdpi.com/journal/nutrients/a...
8. Interesting news
Health system resilience post-COVID: Moving towards more European cooperation (Eurohealth)
European Observatory on Health Systems and Policies | Journal Article | 20 January 2022
On the occasion of the French Presidency of the European Union (FPEU) 2022, the European Observatory on Health Systems and Policies and the General Directorate for HealthCare Services of the French Ministry of Health have worked together to produce this special issue of Eurohealth to better understand how health systems have responded to the health crisis and to draw lessons for improving resilience of health systems.
https://eurohealthobservatory.who.int/pu...
Finally a Priority? Alcohol Policy at WHO EB150
Movendi International | Policy news | 25 January 2022
The 150th WHO Executive Board ran from 24 to 28 January, with the WHO global alcohol action plan a key topic of the agenda. In this brief, Movendi analyses key alcohol policy issues to look out for at EB150, and explains what is at stake, why the alcohol action plan matters, what the decision is about, and what the key advocacy messages are.
https://movendi.ngo/news/2022/01/25/fina...
Even light drinking can be harmful to health
Science Daily | 28 January
The lead author of the paper published in Clinical Nutrition, said:"The so-called J-shaped curve of the cardiovascular disease-alcohol consumption relationship suggesting health benefit from low to moderate alcohol consumption is the biggest myth since we were told smoking was good for us."
https://www.sciencedaily.com/releases/20...
Rural air pollution may be as hazardous as urban, study finds
Science Daily | 27 January
New research shows that chemical reactivity, seasonality and distribution of airborne particulate matter are critical metrics when considering air pollution's impact on human health. Current environmental regulations focus on the mass of pollutant particles, and researchers are pushing to refocus regulatory efforts on more regional and health-relevant factors.
https://www.sciencedaily.com/releases/20...
Every Breath We Take
Think Global Health | 27 January
What are the effects of air polltution, and how can we properly manage air quality?
In a global health context, air pollution remains a pernicious and underappreciated threat. A framework of monitoring, technology-focused regulations, and enforcement can effectively lead to improvements with subsequent health benefits.
https://www.thinkglobalhealth.org/articl...
Big Tobacco in 2022: What They'll Say vs. What They'll Do
Expose Tobacco | Blog | 20 January
History shows that what tobacco companies say is often very different from what they actually do. They work hard to try to convince the public and governments that they're changing for the better. But monitoring and analysis of their business practices shows Big Tobacco appears to be willing to sacrifice human health for profits.
https://exposetobacco.org/news/tobacco-i...
Is precision public health the future -- or a contradiction?
Nature | News feature | 4 January
"The debate over the merits of precision public health has typically taken place in the pages of academic journals. But funders are putting hundreds of millions of dollars behind precision-public-health initiatives, and some researchers worry about the implications for conventional public health."
https://www.nature.com/articles/d41586-0...
Tobacco publishing ban for researchers at industry-owned firms
Nature | News | 28 January
A group of international respiratory societies has banned researchers associated with tobacco companies from publishing papers in their journals after the controversial acquisition of Vectura, a healthcare firm that makes inhalers, by Philipp morris International.
https://www.nature.com/articles/d41586-0...
9. Upcoming courses and conferences
10. Interesting publications
The social determinants of child health and inequalities in child health
Paediatrics and Child Health | 5 January 2022
Authors describe how longitudinal research on children's health and life course trajectories give insights into the ways in which the social determinants interact to affect children, and how these insights can shape policy and practice to improve child health.
https://www.sciencedirect.com/science/ar...
Housing interventions for women experiencing intimate partner violence: a systematic review
The Lancet Public Health | Article | January 2022
In this study, authors aimed to systematically review the effects of housing interventions on the physical, psychosocial, and economic wellbeing of women experiencing intimate partner violence.
https://www.thelancet.com/journals/lanpu...
Secondhand nicotine vaping at home and respiratory symptoms in young adults
The BMJ Thorax | Original Research | 10 January 2022
This study investigates whether exposure to secondhand nicotine vape exposure is associated with adverse respiratory health symptoms among young adults. It found that secondhand nicotine vape exposure was associated with increased risk of bronchitic symptoms and shortness of breath among young adults.
https://thorax.bmj.com/content/early/202...
Special Issue on Health and Healthcare Communication in the Pandemic Era: Opportunities and Constraints
The International Journal of Environmental Research and Public Health, which is a peer-reviewed scientific journal with an impact factor of 3.390.
Submissions to this Special Issue are currently opened (deadline 31 December 2022).
This Special Issue aims to address changes and innovations in communication in the health and healthcare fields in the last years, underlying opportunities and constraints of these changes. Researchers are welcomed to submit innovative contributions, as original articles, brief reports, systematic reviews or meta-analyses, on topics such as telemedicine and telehealth, healthcare communication, continuity of care, information overload, role of social media in healthcare, digital inequalities and digital divide, infodemic, fake news and conspiracy theories. Papers that are focused on such topics, or that are linked to them, are encouraged.
The International Journal of Environmental Research and Public Health (ISSN 1660-4601) publishes all papers in full open access, with an article processing charge (APC) of 2500 CHF (Swiss Francs) applied to articles accepted after peer review.
https://www.mdpi.com/journal/ijerph/spec...
New health systems insights from Georgia, Kyrgyzstan, North Macedonia, Ukraine and Uzbekistan
https://eurohealthobservatory.who.int/ne...
Careful assessment of patient needs can reduce costs in end-of-life care (Policy brief)
https://eurohealthobservatory.who.int/ne...
Protecting the mental health of youth
The Lancet Regional Health Europe | Editorial | January 2021
"The European Year of Youth 2022 presents a window of opportunity for countries and organisations to enhance health promotion initiatives and to focus on mitigation of mental health problems."
https://www.thelancet.com/journals/lanep...
Do partnership dissolutions and living alone affect systemic chronic inflammation? A cohort study of Danish adults
Journal of Epidemiology and Community Health | Original Research | 10 January 2022
The aim of this study, carried out in Denmark, is to investigate whether accumulated numbers of divorces/partnership breakups or years lived alone across 26 years of adult life are associated with levels of inflammation, and if vulnerability with regards to gender or educational level can be identified. The findings suggest a strong association between years lived alone or accumulated number of partnership breakups and low-grade inflammation for middle-aged men, but not for women.
https://jech.bmj.com/content/early/2022/...
Considerations of sex and gender dimensions by research ethics committees: a scoping review
International health | Review | 19 January 2022
Despite a growing consensus on the importance of integrating sex and gender in health research, research across disciplines continues to be conducted and reported without a gender focus. Research ethics committees (RECs) can play a particularly powerful role in identifying the gender gaps at an early stage of the development of research protocols.
https://academic.oup.com/inthealth/advan...
Estimation of the global prevalence of dementia in 2019 and forecasted prevalence in 2050: an analysis for the Global Burden of Disease Study 2019
The Lancet Public Health | Article | 6 January 2022
This study aimes to improve on previous forecasts of dementia prevalence by producing country-level estimates and incorporating information on selected risk factors.
https://www.thelancet.com/journals/lanpu...
Ethical health security in the age of antimicrobial resistance
The BMJ Global Health | Original research | 7 January 2022
Health security and the preservation of antimicrobials are often described as a global public good. However, how the term 'public good' is used in the context of health security, and the values that underpin it, remains ambiguous. Policymaking is never value-free, and a better examination of such values is critical to understanding how issues such as AMR are problematised and how policy decisions are informed.
https://gh.bmj.com/content/7/1/e007407
11. European Commission news
Conference on the Future of Europe: Panel on Climate change, environment / Health delivers recommendations
The European Citizens' Panel on Climate change, environment and Health met for the third and final time on 7-9 January 2022. Around 200 European citizens of different ages and backgrounds, from all Member States, met and adopted their 51 recommendations on the challenges that Europe has to deal with in relation to the climate, the environment, and health. You can read them here.
https://futureu.europa.eu/pages/plenary
Commission publishes a second Statement on Emerging Health and Environmental Issues
The SCHEER statement II on emerging health and environmental issues (adopted on 13 January 2022) draws the attention of Commission Services to nine emerging issues in the non-food area that Committee members have identified as having a potential impact on human health and/or the environment in the future. Among the risks identified are the human-computer/robot interfaces, climate change and water pollution, nanotechnology organics, and the chemical risks in a circular economy.
https://ec.europa.eu/health/publications...
Cancer in Europe: 5 things the data tells us
Joint Research Centre | 13 January 2022
The JRC presents five insights that the most recent estimates on the European Cancer Information System give about the state of cancer in Europe today, how it might develop in the future, and what we can do to beat this disease.
https://ec.europa.eu/jrc/en/news/cancer-...
Webinar: Healthier Together - EU NCD Initiative
3 February 2022 / Online
Organiser: European Commission
https://ec.europa.eu/health/document/dow...
European Health Union: new rules to improve clinical trials in the EU
As of Monday 31 January, the assessment and supervision of clinical trials throughout the EU are being harmonised, notably via a Clinical Trials Information System (CTIS) run by the European Medicines Agency. On this date the Regulation on Clinical Trials enters into application. This Regulation will improve conducting clinical trials in the EU, with the highest standards of safety for participants and increased transparency of trial information.
https://ec.europa.eu/commission/presscor...
European Health Union: a stronger role for the European Medicines Agency
On January 25, as part of the on-going work to build a strong European Health Union, the Council has adopted the Regulation revising the mandate of the European Medicines Agency (EMA).The new rules will allow the Agency to closely monitor and mitigate shortages of medicines and medical devices during major events and public health emergencies and facilitate faster approval of medicines which could treat or prevent a disease causing a public health crisis.
https://ec.europa.eu/commission/presscor...
12. European Centre for Disease Prevention and Control news
ECDC launches new version of epitweetr, a tool for the early detection of public health threats using Twitter data
ECDC has launched a new version of epitweetr, the R-based tool that allows users to automatically monitor trends of tweets by time, place, and topic, with the aim of detecting public health threats early through signals, such as an unusual increase in the number of tweets.
https://www.ecdc.europa.eu/en/news-event...
Eurosurveillance - Volume 27, Issue 1, 06 January 2022
Rapid communication
Vaccine effectiveness against severe acute respiratory infections (SARI) COVID-19 hospitalisations estimated from real-world surveillance data, Slovenia, October 2021
Serological responses to COVID-19 Comirnaty booster vaccine, London, United Kingdom, September to December 2021
Impact of booster vaccination on the control of COVID-19 Delta wave in the context of waning immunity: application to France in the winter 2021/22
Unexposed populations and potential COVID-19 hospitalisations and deaths in European countries as per data up to 21 November 2021
Research
Hospital outcomes of community-acquired COVID-19 versus influenza: Insights from the Swiss hospital-based surveillance of influenza and COVID-19
Review
A review of COVID-19 transmission dynamics and clinical outcomes on cruise ships worldwide, January to October 2020
Letter
Letter to the editor: Time to consider unusual or severe headache and fatigue as indicator symptoms for COVID-19 testing?
Miscellaneous
Eurosurveillance reviewers in 2021
https://www.eurosurveillance.org/content...
Eurosurveillance - Volume 27, Issue 2, 13 January 2022
Editorial
Keep on walking
Rapid communication
Waning antibody levels after COVID-19 vaccination with mRNA Comirnaty and inactivated CoronaVac vaccines in blood donors, Hong Kong, April 2020 to October 2021
Surveillance
Dengue virus infections among European travellers, 2015 to 2019
Research
Impact of single-room contact precautions on acquisition and transmission of vancomycin-resistant enterococci on haematological and oncological wards, multicentre cohort-study, Germany, January−December 2016
Author's correction
Correction for Euro Surveill. 2021;26(12)
https://www.eurosurveillance.org/content...
Eurosurveillance - Volume 27, Issue 3, 20 January 2022
Rapid communication
Development of a risk assessment profile tool to determine appropriate use of SARS-CoV-2 rapid antigen detection tests for different activities and events in Ireland, since October 2021
Surveillance
Surveillance and characteristics of food-borne outbreaks in the Netherlands, 2006 to 2019
Evolution of invasive meningococcal disease epidemiology in Europe, 2008 to 2017
Perspective
Optimising partner notification outcomes for bacterial sexually transmitted infections: a deliberative process and consensus, United Kingdom, 2019
Author's correction
Author's correction for Euro Surveill. 2020;25(24)
Author's correction for Euro Surveill. 2021;26(44)
Erratum
Erratum for Euro Surveill. 2022;27(2)
https://www.eurosurveillance.org/content...
Eurosurveillance - Volume 27, Issue 4, 27 January 2022
Rapid communication
Reduced risk of hospitalisation among reported COVID-19 cases infected with the SARS-CoV-2 Omicron BA.1 variant compared with the Delta variant, Norway, December 2021 to January 2022
Increased risk of infection with SARS-CoV-2 Omicron BA.1 compared with Delta in vaccinated and previously infected individuals, the Netherlands, 22 November 2021 to 19 January 2022
Surveillance
Surveillance of leishmaniasis cases from 15 European centres, 2014 to 2019: a retrospective analysis
Is clinical primary care surveillance for tularaemia a useful addition to laboratory surveillance? An analysis of notification data for Finland, 2013 to 2019
Research
Variability in detection of SARS-CoV-2-specific antibody responses following mild infection: a prospective multicentre cross-sectional study, London, United Kingdom, 17 April to 17 July 2020
Systematic review
Risk of Guillain–Barré syndrome after vaccination against human papillomavirus: a systematic review and meta-analysis, 1 January 2000 to 4 April 2020
https://www.eurosurveillance.org/content...
WHO and ECDC report: antimicrobial resistance remains a health threat in Europe
The first Antimicrobial resistance surveillance in Europe report published jointly by the European Centre for Disease Prevention and Control (ECDC) and the WHO Regional Office for Europe on 26 January 2022, provides a pan-European overview of the antimicrobial resistance (AMR) situation in the European region, featuring data from 2020.
https://www.ecdc.europa.eu/en/news-event...
13. WHO news
Plant-based diets and their impact on health, sustainability and the environment: a review of the evidence: WHO European Office for the Prevention and Control of Noncommunicable Diseases (2021)
The evidence on the long-term health impacts of vegetarian and vegan diets remains incomplete. This fact sheet aims to review the current evidence and highlight knowledge gaps in this area.
https://www.euro.who.int/en/health-topic...
Twenty years of the Transport, Health and Environment Pan-European Programme
Multilateral cooperation on fostering healthy and sustainable transport in the WHO European Region has passed a major milestone in January 2022: 20 years ago WHO/Europe, the United Nations Economic Commission for Europe (UNECE) and Member States from across the pan-European region* established the Transport, Health and Environment Pan-European Programme (THE PEP). Learn more about this intergovernmental, cross-sectoral policy platform.
https://www.euro.who.int/en/health-topic...
Noncommunicable diseases in 53 countries: WHO/Europe presents new visual data tool
WHO/Europe has released a new data visualization dashboard that allows users to quickly identify key challenges, existing policy responses and progress towards agreed targets for noncommunicable diseases (NCDs) in Europe.
https://www.euro.who.int/en/health-topic...
Celebrating the CSO Initiative: building community readiness, response and resilience to emergencies
During 2021, WHO/Europe piloted a new bottom-up approach, in collaboration with governments, to give communities a say in plans that affect their lives and to ensure they are involved in decision-making processes in preparedness for emergency situations. Thanks to the Initiative, around 2.4m affected and at-risk people were reached in 8 Member States, covering a broad spectrum of society.
https://www.euro.who.int/en/health-topic...
Coming up in 2022
Several priority areas will drive WHO/Europe's work throughout 2022–2023, including: mental health, immunization, cancer, access to medicines, migration and health, health emergencies, behavioural and cultural insights, reducing alcohol consumption, tackling childhood obesity, One Health and primary health care.
https://www.euro.who.int/en/about-us/reg...
This newsletter received co-funding under an operating grant from the European Union's Health Programme (2014-2020). The content of this newsletter represents the views of the author(s) only and is his/her sole responsibility; it cannot be considered to reflect the views of the European Commission and/or the Consumers, Health, Agriculture and Food Executive Agency or any other body of the European Union. The European Commission and the Agency do not accept any responsibility for use that may be made of the information it contains.
Unsubscribe
If you would like unsubscribe from the EUPHA newsletter then please click here.