The European Public Health Association
Newsletter - September 2021
| | | |
| --- | --- | --- |
| | Newsletter - September 2021 | |
1. Editorial
Welcome to the September issue of the EUPHA newsletter. EUPHA - together with 24 other non-state actors - was again accepted by WHO Europe to be a non-state actor, thereby allowing us to be more actively involved in the activities of WHO Europe. The annual European Public Health Conference is taking shape. Don't miss the opportunity to participate in this largest public health event in Europe.
Wishing you pleasant reading,
Iveta Nagyova, EUPHA president, and Dineke Zeegers Paget, EUPHA Executive director
2. EUPHA update
EUPHA at the 71st session of the WHO Regional Committee for Europe
EUPHA led and endorsed four statements at the 71st WHO Regional Committee for Europe meeting, held on 15-17 September, relating to several agenda items:
A

EUPHA-Wemos joint

statement

and endorsed by 10 other

non-state actors

calls upon the Member States to ensure both temporary suspension of intellectual property rights and the sharing of know-how and technology for vaccine production, and

call

s

upon the World Health Organization to ensure adequate leadership, management and resourcing of the COVID-19 Technology Access Pool (C-TAP), as an important means of knowledge sharing.
A Joint statement

co-written with EuroHealthNet and endorsed by 10

non-state actors

, reaffirming our commitment to address health inequity, and call for an application of health equity as a fundamental performance indicator.
https://eurohealthnet.eu/sites/eurohealthnet.eu/files/210909%20-%20NSA%20Joint%20statement%20on%20PHC%20FINAL.pdf
Our president - Iveta Nagyova - recorded a video statement, calling upon the Regional Committee to take note on the importance of behavioural insights and sciences for combatting COVID-19 and future health emergencies.
https://www.youtube.com/watch?v=hjUtEOnq7uU
#HealthyClimate Prescription letter signed by EUPHA
"The climate crisis is the single biggest health threat facing humanity", is the first sentence of the letter EUPHA signed, calling the United Nations for real action to address the climate crisis.
The 2021 United Nations climate negotiations in November (COP26) are a critical moment and opportunity to put the world on a path that protects people from catastrophic climate change. The health community around the world is coming together to send a message to national leaders and country delegations on this pressing issue. EUPHA and our Environment and health section fully support this letter. Sign the letter, too. Either as individual or on behalf of your organisation.
https://healthyclimateletter.net/
Successful webinar on 'Economic burden of diseases: methodological pearls and pitfalls'
On the 22nd of September, the EUPHA Public health economics section together with the Czech Society of Social Medicine and Health Care management organised a webinar on the economic burden of diseases. The webinar had around 80 participants and will be followed up by publishing the recording of the webinar and writing a short article for the European Journal of Public Health.
EUPHA meets with the WHO office for non-communicable diseases - 22 September 2021
A EUPHA delegation consisting of our president, executive director and president of the EUPHA Chronic diseases section met up with the WHO Office for non-communicable diseases. Several possibilities of collaboration with the WHO NCD-office were discussed and we look forward to continuing our collaboration.
EUPHA at ASPHER's Deans and Directors retreat
On 27-28 September, EUPHA was invited to ASPHER's Deans and Directors Retreat.
Dineke Zeegers Paget, EUPHA's Executive Director, was a panellist in a plenary entitled 'Planning for an outbreak of health'. She made the case for putting public health higher on the European agenda, which is for now too much focused on healthcare. She also advocated for the return of operating grants, arguing that only them can allow CSOs to plan for long-term actions, that will deliver long-term and sustainable results.
Marie Guichardon, EUPHA's policy officer, was invited to co-moderate a plenary on Public Health Professionalisation, bringing together WHO Regional Office for Europe, the International Association of National Public Health Institutes (IANPHI), and ASPHER. The discussion was articulated around ASPHER's professionalisation roadmap.
https://www.aspher.org/deans-and-directo...
3. European Public Health Conference
PUBLIC HEALTH FUTURES IN A CHANGING WORLD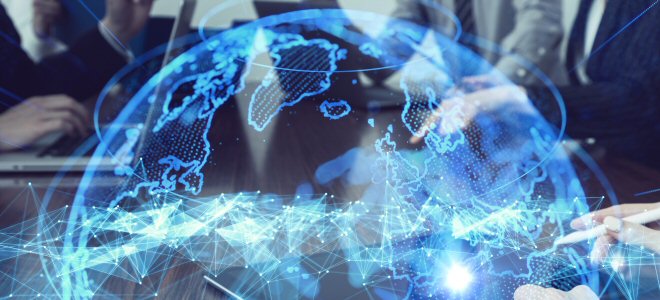 PLENARY PROGRAMME UPDATE
We're proud to have Michael O'Flaherty speaking in the Plenary Capturing the breadth and depth of the digital health era: beyond the pandemic (Fri 12 Nov, 10:10-11:10 CET). Michael O'Flaherty is Director of the EU Agency for Fundamental Rights (FRA). Previously, he was Established Professor of Human Rights Law and Director of the Irish Centre for Human Rights at the National University of Ireland, Galway. He has served as Chief Commissioner of the Northern Ireland Human Rights Commission, member of the UN Human Rights Committee and head of a number of UN Human Rights Field Operations.
In the other plenary sessions we examine current and pressing challenges affecting the future of our discipline and our planet. Read more about the theme and plenary sessions here.
LUNCH SYMPOSIUMS
EPH Conference offers an interesting programme of lunch symposiums. Delegates registered for the main EPH Conference can attend these meetings free of charge. Read more here.
Collaborating to combat COVID-19: how do we protect more of the global population?
Thursday 11 November – 12:40–13:40 CET. Supported by AstraZeneca.
EU4Health Programme – a vision for a healthier European Union
Friday 12 November, 12:40 – 13:40 CET. Organised by European Commission, DG SANTE and Health and Digital Executive Agency (HaDEA).
PRE-CONFERENCES
Join the discussion in one of our pre-conferences on Wednesday 10 November, 9:00 – 12:40 CET. Registration to attend the virtual sessions is required. Pre-conferences can be added to your registration after you have already registered. You can do so by logging into your account and updating your registration. Sessions will be moderated live with interaction through chat and Q&A. Read more here.
REGISTRATION BENEFITS FOR EUPHA MEMBERS
More than 1,600 colleagues have already registered and there is plenty of room for more. Meet your colleagues virtually during three conference days at the largest public health event in Europe. Registration fees for the virtual edition have been substantially reduced: EUPHA members pay €230, non-members €290, Students, trainees and colleagues from low- and middle-income countries €140 (all including VAT). Pre-conferences €50. More information here.
4. EUPHA members update
Russian Society for the Prevention of Noncommunicable diseases
We are very happy to welcome the Russian Society for the Prevention of Noncommunicable diseases as a new full member of EUPHA. The Russian Society for the Prevention of Noncommunicable diseases is aimed at uniting the medical community, citizens and organizations to promote healthy lifestyle and improve prevention of noncommunicable diseases in order to reduce premature mortality. Identification of problems, existing in primary health care and studying the influence of risk factors on morbidity and mortality from chronic noncommunicable diseases are among the priorities of the Society. It supports clinical, basic and epidemiological studies in the field of preventive medicine. Educational and motivational activities are conducted within the Society in order to improve the doctors' professional level through participation in seminars, conferences and roundtable discussions with focus on preventive counseling, identification of new risk factors, approaches to their correction and international experience. We look forward to a new a productive and fruitful year.
ASPHER Young Researchers Forum
The 2021 ASPHER Young Researchers' Forum (YRF) will take place online on Friday, October 8th, 12:45-16:10 as part of the 30th Anniversary of the Krakow School of Public Health – Jagiellonian University Medical College.
https://www.aspher.org/news,50.html

5. European Journal of Public Health
Advance Articles - September 2021
Risk factors and their contribution to population health in the European Union (EU-28) countries in 2007 and 2017
João Vasco Santos, Vanessa Gorasso, Júlio Souza, Grant M A Wyper, Ian Grant, Vera Pinheiro, João Viana, Walter Ricciardi, Juanita A Haagsma, Brecht Devleesschauwer, Dietrich Plass, Alberto Freitas
COVID-19 vaccines a global public good? Moving past the rhetoric and making work of sharing intellectual property rights, know-how and technology
Marianne Meijer, Marieke Verschuuren, Ella Weggen
Trends in teenage delivery and abortion rates in Estonia over more than two decades: a nationwide register-based study
Kai Haldre, Mati Rahu, Kärt Allvee, Kaja Rahu
Quality of child healthcare in European countries: common measures across international databases and national agencies
Ilaria Rocco, Oscar Tamburis, Fabrizio Pecoraro, Daniela Luzi, Barbara Corso, Nadia Minicuci
Analysis of the accuracy and completeness of cardiovascular health information on alcohol industry-funded websites
Lewis Peake, May C I van Schalkwyk, Nason Maani, Mark Petticrew
Social mobility by parent education and childhood overweight and obesity: a prospective cohort study
Lizi Lin, Junwen Yang-Huang, Haijun Wang, Susana Santos, Amy van Grieken, Hein Raat
Framing public health response to the opioid and overdose crisis: are there alternatives to cascade of care model?
Stine Bordier Høj, Julie Bruneau, Matthew Hickman
Call for emergency action to limit global temperature increases, restore biodiversity and protect health: Wealthy nations must do much more, much faster
Lukoye Atwoli, Abdullah H Baqui, Thomas Benfield, Raffaella Bosurgi, Fiona Godlee, Stephen Hancocks, Richard Horton, Laurie Laybourn-Langton, Carlos Augusto Monteiro, Ian Norman, Kirsten Patrick, Nigel Praities, Marcel G M Olde Rikkert, Eric J Rubin, Peush Sahni, Richard Smith, Nick Talley, Sue Turale, Damián Vázquez
Cervical cancer testing among women aged 30–49 years in the WHO European Region
Julianne Williams, Ivo Rakovac, Jocelyn Victoria, Tatiana Tatarinova, Marilys Corbex, Ben Barr, Tanith Rose, Lela Sturua, Galina Obreja, Diana Andreasyan, Shukhrat Shukurov, Hagverdiyev Gahraman, Bente Mikkelsen, Nino Berdzuli, João Breda
The softer they fall: a natural experiment examining the health effects of job loss before and after Fornero's unemployment benefit reforms in Italy
Jonathan Koltai, Francesco Maria Varchetta, Martin McKee, David Stuckler
Mediterranean diet, walking outdoors and polypharmacy in older patients with type II diabetes
Cristina Fortes, Simona Mastroeni, Claudio Tubili, Simona Gianni, Mayme Mary Pandolfo, Valeria Fano
Social distancing measures: barriers to their implementation and how they can be overcome – a systematic review
Mahan Sadjadi, Katharina S Mörschel, Mark Petticrew
Social inequalities in obesity and overweight: secular changes in Poland between 1983 and 2020
Magdalena Żegleń, Łukasz Kryst, Małgorzata Kowal, Agnieszka Woronkowicz
Associations between oral health and cancer in a national representative sample of Spanish adults
Louis Jacob, Guillermo F López-Sánchez, Lee Smith, Igor Grabovac
Gender aspects in cardiooncology
Anna Hohneck, Florian Custodis, Stephanie Rosenkaimer, Ralf Hofheinz, Sandra Maier, Ibrahim Akin, Martin Borggrefe, Stefan Gerhards
Socio-demographic disparities in amblyopia prevalence among 1.5 million adolescents
Itay Nitzan, Maxim Bez, Jacob Megreli, Dana Bez, Adiel Barak, Claudia Yahalom, Hagai Levine
The impacts of including information about the number of carcinogens in smoke on standardized cigarette packs in the UK
Crawford Moodie, Catherine Best, Nathan Critchlow, Sara Hitchman, Martine Stead, Ann McNeill
Quantifying the impact of regional variations in COVID-19 infections and hospitalisations across Ireland
M Roe, P Wall, P Mallon, D Sundaram, J Kumawat, M Horgan
Trend of antibiotic consumption and its association with influenza-like illnesses in France between 2004 and 2018
Sally Yaacoub, Emilie Lanoy, Karima Hider-Mlynarz, Nadine Saleh, Patrick Maison
Can mental health competence reduce the higher risk of smoking initiation among teenagers with parents who smoke?
Anna Pearce, Emeline Rougeaux, Jessica Deighton, Russell M Viner, Catherine Law, Steven Hope
The effect of the employment of experienced physicians in the Emergency Department on quality of care and equality—a quasi-experimental retrospective cohort study
Mette Lindstroem, Ove Andersen, Thomas Kallemose, Line Jee Hartmann Rasmussen, Susanne Rosthoej, Signe Smith Jervelund
Proportion of deaths in hospital in European countries: trends and associations from panel data (2005–2017)
Jingjing Jiang, Peter May
Ethnic differences in functional limitations: a comparison of older migrants and native Dutch older population
Fatima El Fakiri, Jessica Bouwman-Notenboom, Charles Agyemang
International Humanitarian Law: what does it say on protection of medical facilities?
Ove Bring
Reciprocal association between voting and the epidemic spread of COVID-19: observational and dynamic modeling study
Jean-David Zeitoun, Matthieu Faron, Sylvain Manternach, Jérôme Fourquet, Marc Lavielle, Jérémie H Lefèvre
Are there 'two sides' to attacks on healthcare? Evidence from Palestine
Yara M Asi, Osama Tanous, Bram Wispelwey, Mohammed AlKhaldi
Association of perceived job security and chronic health conditions with retirement in older UK and US workers
Miriam Mutambudzi, Paul Flowers, Evangelia Demou
Associations between density and quality of health promotion programmes and built environment features across Jerusalem
Omri Besor, Ora Paltiel, Orly Manor, Milka Donchin, Orly Rauch, Vered Kaufman-Shriqui
Social disadvantage and gambling severity: a population-based study with register-linkage
Tiina A Latvala, Tomi P Lintonen, Matthew Browne, Matthew Rockloff, Anne H Salonen
Differences between influenza and pertussis vaccination uptake in pregnancy: a multi-center survey study in Italy
Luz Maria Vilca, Laura Sarno, Elena Cesari, Annalisa Vidiri, Patrizio Antonazzo, Francesca Ravennati, Anna Franca Cavaliere, Maurizio Guida, Irene Cetin
'I'm not an anti-vaxer!'—vaccine hesitancy among physicians: a qualitative study
Franziska Ecker, Ruth Kutalek
6. Call for proposals, job opportunities
MHE is looking for a Policy and Knowledge Officer - Health, Digitalisation & Environment
Mental Health Europe is looking for a full-time Policy and Knowledge Officer to join its dynamic team in Brussels, and support MHE's policy and advocacy work in the field of mental health across different policy fields and projects. He/she will be responsible for a multidisciplinary portfolio that includes health, digitalisation and environment and will monitor emerging trends relevant to mental health in these sectors, coordinate policy and evidence-building as well as perform tasks in projects.
Closing date for applications: 12 October 2021
https://www.mhe-sme.org/call-policy-and-...
7. Interesting news
MEPs vow to strengthen role of EU's agency on infectious diseases
Following debates in Parliament's plenary session on Monday 13th, MEPs extended the mandate of the EU agency established in 2005 to help the EU fight infectious diseases. Furthermore, they hope to secure the extension of ECDC's mandate to major non-communicable diseases, such as cardiovascular and respiratory diseases, including cancer, diabetes and mental illness.
https://www.euractiv.com/section/health-...
More than 200 health journals call for urgent action on climate crisis
The Guardian | 6 September 2021
More than 200 health journals worldwide are publishing an editorial calling on leaders to take emergency action on climate change and to protect health. The British Medical Journal said it is the first time so many publications have come together to make the same statement, reflecting the severity of the situation.
https://www.theguardian.com/environment/...
The COVID-19 pandemic calls for urgent reform of health care, surveillance and governance in the WHO European Region and beyond
On September 10th, the Pan-European Commission on Health & Sustainable Development delivered its evidence review and final report: 'Drawing light from the pandemic: A new strategy for health and sustainable development'.
This report provides policy makers with actionable recommendations on investments and reforms to improve health and social care systems. As Martin McKee rightfully said, it offers a radically new vision of health in the light of the pandemic.
Read the evidence review
Read the final report
Key issues (The Lancet)
https://www.euro.who.int/en/media-centre...
Women and Suicide During COVID-19
Think Global Health | 10 September 2021
'With a disproportionate number of low-wage and face-to-face jobs held by women, job loss and economic insecurity have had a significant effect on working women during the pandemic. For women in low-wage positions who did not suffer job loss due to lockdowns, they are often in frontline occupations or essential businesses—high stress roles. For those who have lost their jobs, feelings of social isolation often degrade mental health. These risk factors can compound and increase suicidal thoughts.'
https://www.thinkglobalhealth.org/articl...
The cost of not preparing for infectious diseases
Wellcome Trust | Explainer | 13 September 2021
Not preparing for infectious disease outbreaks costs far more than putting the systems in place to prevent them from spreading around the globe. Here's why.
https://wellcome.org/news/why-we-need-gl...
PODCAST Air Pollution, Pneumonia and Child Health
By Vital Strategies
On this episode of Public Health Power Hour, speakers discuss air pollution and respiratory health, looking at its growing health burden and its effect on children's health.
https://soundcloud.com/vitalstrategies/a...
Use of digital health tools in Europe: before, during and after COVID-19
European Observatory on Health Systems and Policies | Policy Brief | 15 September 2021
This policy brief takes stock of how digital health tools have been used during the COVID-19 pandemic, in order to review what has happened, assess how uptake and use ofthese tools has been facilitated, identify issues that are emerging, and learn lessons for the longer term to support the sustained use of digital health tools.
file:///C:/Users/33606/AppData/Local/Tem...
8. Upcoming courses and conferences
Global Health Literacy Summit
3 Oct 2021 - 5 Oct 2021 / International Health Literacy Association, E-DA Healthcare Group, I-Shou University
Organiser: Kaohsiung, Taiwan
FERSI Conference 2021
28 Oct 2021 - 29 Oct 2021 /
Organiser: Forum of European Road Safety Research Organisations (FERSI)
9. Interesting publications
Call for emergency action to limit global temperature increases, restore biodiversity, and protect health
The BMJ | Editorial | 6 September 2021
'The UN General Assembly in September 2021 will bring countries together at a critical time for marshalling collective action to tackle the global environmental crisis. They will meet again at the biodiversity summit in Kunming, China, and the climate conference (COP26) in Glasgow, UK. Ahead of these pivotal meetings, we—the editors of health journals worldwide—call for urgent action to keep average global temperature increases below 1.5°C, halt the destruction of nature, and protect health.'
https://www.bmj.com/content/374/bmj.n173...
How food and beverage companies leveraged the great recession: lessons for the COVID-19 pandemic
The BMJ Global Health | Commentary | 28 September 2021
Since the beginning of the COVID-19 pandemic, transnational food and beverage companies have deployed strategies similar to those used during the Great Recession. [...] The public health community should redouble its efforts to monitor this industry using past episodes of crisis to anticipate industry actions through counterstrategies that buffer population health into the future, particularly in LMICs.
https://gh.bmj.com/content/6/9/e007146
Following the science? Views from scientists on government advisory boards during the COVID-19 pandemic: a qualitative interview study in five European countries
The BMJ Global Health | Original Research | 27 September 2021
This study suggests that scientists found it difficult at times to ensure that the evidence is understood and taken on board by governments. They found themselves taking on new roles, the boundaries of which were not clearly defined. Consequently, they were often perceived and treated as a public figure.
https://gh.bmj.com/content/6/9/e006928
The Relationship Between the COVID-19 Pandemic and Vaccine Hesitancy: A Scoping Review of Literature Until August 2021
Frontiers in Public Health | Mini review article | 28 September 2021
This study aims to synthesise evidence on the impact of the COVID-19 pandemic on vaccine hesitancy.
https://www.frontiersin.org/articles/10....
Covid-19 vaccination: evidence of waning immunity is overstated
The BMJ | Editorial | 23 September 2021
This article argues that the risks of remaining unvaccinated are clear and far outweigh the unknown benefits of re-vaccinating the general population. Rapid scale-up of vaccination coverage globally remains the most urgent public health priority.
https://www.bmj.com/content/374/bmj.n232...
Inequalities in population health loss by multiple deprivation: COVID-19 and pre-pandemic all-cause disability-adjusted life years (DALYs) in Scotland
International Journal for Equity in Health | Research | 26 September 2021

In this article, authors from the Scottish Burden of Disease study explore inequalities in disability-adjusted life years (DALYs) from COVID-19 infection. The authors also examine the extent of pre-pandemic inequalities in all-cause DALYs, and how these scale against overall DALYs due to COVID-19 infection.
https://equityhealthj.biomedcentral.com/...
Modelling the impact of increased alcohol taxation on alcohol-attributable cancers in the WHO European Region
The Lancet Regional Health Europe | Research paper | 14 September 2021
This study finds that doubling current alcohol excise duties could avoid just under 6% (or 10,700 cases and 4,850 deaths) of new alcohol-attributable cancers within the WHO European Region, particularly in Member States of the European Union where excise duties are in many cases very low.
https://www.thelancet.com/journals/lanep...
Long working hours and risk of 50 health conditions and mortality outcomes: a multicohort study in four European countries
The Lancet Regional Health Europe | Research paper | 5 September 2021
Follow-up of 50 health outcomes in four European countries suggests that working long hours is associated with an elevated risk of early cardiovascular death and hospital-treated infections before age 65. In these data working long hours was not related to elevated overall mortality.
https://www.thelancet.com/journals/lanep...
Indicators for Public Mental Health: A Scoping Review
Frontiers in Public Health | Systematic Review | 27 September 2021
To monitor population mental health, the identification of relevant indicators is pivotal. This scoping review provides a comprehensive overview of current indicators representing the various fields of public mental health core topics.
https://www.frontiersin.org/articles/10....
10. European Commission news
Team Europe COVID-19 global response
Learn more about Team Europe, a joint action by the EU, its Member States and European financial institutions that helps partner countries to:

a

ddress the health

emergency

strengthen their

health systems

put in place water and

sanitation measures

mitigate the socioeconomic

consequences of the pandemic
2021 State of the Union Address by President von der Leyen
2021 State of the Union Address by Presi...
Webinar EU4Health Work Programme 2022: targeted stakeholder consultation outcome
This half-day event explored and built on the outcome of the targeted consultation that DG SANTE organised during summer 2021. The consultation seeked feedback from stakeholders on the priorities, strategic orientations and on the needs to be addressed through the EU4Health annual work programmes, in particular focusing on input that could facilitate reflection for the 2022 EU4Health Work Programme and beyond.
Watch the recording
https://vimeo.com/604040223
Questions and Answers: European Health Emergency preparedness and Response Authority - HERA
A Q&A on HERA, the new Health Emergency preparedness and Response Authority, following the State of the Union of September 15th.
https://ec.europa.eu/commission/presscor...
Commission launches EU missions to tackle major challenges
The Commission launched today five new EU missions, a new and innovative way to work together and improve the lives of people in Europe and beyond.
Those missions are:
Adaptation to Climate Change
Cancer: working with Europe's Beating Cancer Plan to improve the lives of more than 3 million people by 2030 through prevention, cure and solutions to live longer and better;
Restore our Ocean and Waters by 2030;
100 Climate-Neutral and Smart Cities by 2030;
A Soil Deal for Europe
https://ec.europa.eu/commission/presscor...
European Health Union: Towards a reform of EU's pharmaceutical legislation
On September 29th, as part of its work to create a future-proof and crisis-resilient regulatory framework for the pharmaceutical sector, the Commission has published a public consultation on the revision of the EU's pharmaceutical legislation. This is the latest step towards an ambitious reform as announced in the Pharmaceutical Strategy for Europe, adopted in November 2020.
https://ec.europa.eu/commission/presscor...
12. WHO news
5000 alcohol-related cancer deaths could be prevented every year by doubling alcohol taxes in the European Region, says WHO/Europe
The new WHO study "Modelling the impact of increased alcohol taxation on alcohol-attributable cancers in the WHO European Region", published in the Lancet Regional Health – Europe, evaluates that an estimated number of 10 700 new cancer cases and 4850 alcohol-related cancer deaths could be avoided annually in the WHO European Region by doubling current excise duties on alcoholic beverages.
https://www.euro.who.int/en/media-centre...
Highlights from the 71st session of the WHO Regional Committee for Europe
WHO/Europe's 71st session of the Regional Committee (RC71) concluded Wednesday 15th, bringing to a close a busy 3-day agenda that saw delegates endorse the launch of the European Immunization Agenda 2030 as well as resolutions on primary health care and mental health.
Find out more about RC71 via the interactive story.
https://www.euro.who.int/en/about-us/gov...
New WHO Global Air Quality Guidelines aim to save millions of lives from air pollution
New World Health Organization (WHO) Global Air Quality Guidelines (AQGs) provide clear evidence of the damage air pollution inflicts on human health, at even lower concentrations than previously understood. The guidelines recommend new air quality levels to protect the health of populations, by reducing levels of key air pollutants, some of which also contribute to climate change.
https://www.euro.who.int/en/media-centre...
Investing in and protecting the health workforce: progress at RC71
Gathered virtually on the 5th day of this year's Regional Committee session, the attending ministers, delegates and civil society representatives renewed their joint call to invest in the health and care workforce while protecting them from harm and suffering.
https://www.euro.who.int/en/health-topic...
Side event for ministers shows why behavioural and cultural insights matter
At the 71st session of the WHO Regional Committee for Europe (RC71), a side event shed light on the importance of health literacy in the context of behavioural and cultural insights.
https://www.euro.who.int/en/about-us/gov...
Member States commit to stronger mental health services
In September, Member States of the WHO European Region have endorsed a historic resolution committing governments to better and stronger public mental health services in the Region – the European Framework for Action on Mental Health 2021–2025.
'The pandemic and its effects on our people's mental health has opened an important window for us to act, and to do so now," said Dr Natasha Azzopardi-Muscat, Director of the Division of Country Health Policies and Systems at WHO/Europe, and immediate past-president of EUPHA.
https://www.euro.who.int/en/health-topic...
WHO framework strengthens accountability across sectors for ending TB by 2030
A multisectoral approach is seen as key to galvanising political commitments to end the tuberculosis epidemic, and WHO/Europe has been helping Member States to adopt this approach at a national and regional level.
https://www.euro.who.int/en/health-topic...
New WHO report sheds light on the dark impact of e-cigarettes and heated tobacco products
Novel and emerging tobacco products are the subject of a new WHO report that looks at a range of issues, from the harm caused by toxic ingredients and nicotine exposure to how, with hardly any regulation, new nicotine and tobacco products are aggressively marketed to potential users, including children and adolescents.
https://www.euro.who.int/en/health-topic...
Global status report on the public health response to dementia
Halfway into the implementation of the Global dementia action plan, the Global status report on the public health response to dementia takes stock of actions driven by Member States, WHO and civil society since the adoption of the global action plan, identifies barriers to its implementation especially in light of the COVID-19 pandemic, and highlights areas where urgent, accelerated action is required.
https://www.who.int/publications/i/item/...
This newsletter received co-funding under an operating grant from the European Union's Health Programme (2014-2020). The content of this newsletter represents the views of the author(s) only and is his/her sole responsibility; it cannot be considered to reflect the views of the European Commission and/or the Consumers, Health, Agriculture and Food Executive Agency or any other body of the European Union. The European Commission and the Agency do not accept any responsibility for use that may be made of the information it contains.
Unsubscribe
If you would like unsubscribe from the EUPHA newsletter then please click here.