The European Public Health Association
Newsletter - August 2021
1. Editorial
Welcome to our after summer update. Over the summer, we clearly noticed the impact of climate change on our world and our health. The flooding in Germany and other countries was one example, the exreme heat in Southern Europe another and the highest temperature ever (30 degrees) in Iceland was yet another example.
We hope this newsletter provides you with updated information from EUPHA, the European Commission, ECDC and WHO Europe.
Wishing you pleasant reading,
Iveta Nagyova, EUPHA president, and Dineke Zeegers Paget, EUPHA executive director
2. EUPHA update
EUPHA is looking for fellows for the 14th EPH Conference
We are currently seeking 12 individuals who are ready to show initiative in promoting the 14th European Public Health Conference and in advancing the public health knowledge in Europe. As a fellow, you will participate in the conference preparatory meeting and co-author a EUPHA track report!
DEADLINE: September 9th, 2021
Apply here
https://docs.google.com/forms/d/e/1FAIpQ...
Webinar on Public Health, Climate Change, and Strategic Litigation
7 October 2021, 13.00-15.00 (London)

Registration:https://us02web.zoom.us/webinar/register/WN_BCwTjs2WREO5KnvY7HmAKA
The Webinar is organised by the Global Health Law Groningen Research Centre, the UK Faculty of Public Health, the European Public Health Association (EUPHA) Law and Public Health section and the Environment and Heath section, in collaboration with a range of other partners.
The session will include presentations and a panel discussion by distinguished legal scholars, policy makers and public health practitioners exploring the challenges and opportunities for advancing arguments in strategic litigation, in particular its health, environmental and human right dimensions.
Speakers and panelists include Dr Maria Neira, Director, Environment, climate change and Health, WHO, Geneva; Marlies Hesselman, Faculty of Law, University of Groningen; Irmina Kotiuk, Senior Lawyer, Client Earth; Richard Harvey, Legal Counsel, Greenpeace International; Professor Sir Stephen Holgate, MRC Clinical professor of immunopharmacology, University of Southampton , and Dr Marina Romanello, Lancet Countdown on Health and Climate Change.
The session will provide opportunity to share, reflect and consult on the:
Opportunities and trends for strategic litigation on air pollution, climate change and public health;
Opportunities for drawing from health arguments relating to climate change in building legal human rights claims;
Opportunities for collaboration and strategic partnerships between legal scholars, academics, public health practitioners, advocates and policy makers in tackling climate change; and
Learning both from (past) cases and for (pending) climate cases, and how health arguments may be better build and integrated in legal argumentation and advocacy
Further information: Ukpublichealth.ethics@gmail.com
https://us02web.zoom.us/webinar/register...
EUPHA publishes e-collection on Health, Public Health and Health Economics
Elaborated by EUPHA Public Health Economics section, our new e-collection in the European Journal of Public Health explores the complex and fascinating field of public health economics.
Some public health professionals or researchers might relate health economics to all those analyses using econometrics or anything related to health costs. Others immediately relate it to economic evaluations only. The opposite is also true: some economists might relate public health mainly to economic evaluations of public health interventions. However, public health (economics) or (public) health economics is much broader than this.
This e-collection walks you through this "plumbing" health economics diagram inside the European Journal of Public Health, finding similarities in both disciplines.
https://academic.oup.com/eurpub/pages/he...
Editorial: Sustainable financing of European non-governmental organizations (NGOs)
In this editorial, EPHA's Director General Milka Sokolovic and EUPHA's Executive Director Dineke Zeegers Paget reflect on the necessity to reinstall operating grants for non-governmental organisations (NGOs) in 2022, in order to better support their valuable work. In their experience, operating grants remain the most effective and reliable and source of income for NGOs, whose key challenges are independence, continuity and level playing field.
3. European Public Health Conference
PUBLIC HEALTH FUTURES IN A CHANGING WORLD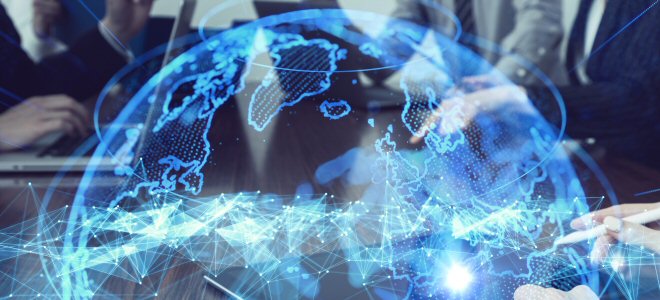 PRE-CONFERENCE PROGRAMME

The EPH Conference 2021 offers an exciting programme of pre-conferences on Wednesday 10 November from 9:00–12:40 CET. Pre-conferences will be moderated live with interaction through chat and Q&A. Registration for pre-conferences (€50) can simply be added to your existing registration.

EUPHA-ECO and EUPHA-HTA, in collaboration with ASPHER, organize three skills building pre-conferences on economic evaluation. Professionals who want to understand the basics of economic evaluation and its application to health technology assessment and decision making should register for these events. Economic evaluation tools are indispensable instruments in the evaluation of healthcare goods, services and system reforms. These tools are of critical importance in decision-making for developing evidence-informed policies pertaining to all aspects of resource allocation. Such tools provide insights on how to improve efficiency and how to protect equity of both healthcare financing and provision.
Other pre-conferences on current topics as climate change and health, injury prevention, health promotion, migrant health, health care in Germany, public health in Ireland and mental health can be found here.

UPDATE PLENARY PROGRAMME

In the plenary programme, we examine current and pressing challenges affecting the future of our discipline. Read more about the theme and plenary sessions here.

REGISTRATION

You can benefit from early bird registration fees until 1 September. Meet your colleagues virtually during three conference days at the largest public health event in Europe. 1,250 colleagues have already registered and there is plenty of room for more.
Registration fees for the virtual edition have been substantially reduced: EUPHA members pay €210 before 1 September, non-members €270, Students, trainees and colleagues from low- and middle-income countries only €140 (all including VAT). Pre-conferences €50. More information here.

PARALLEL PROGRAMME

The virtual EPH Conference 2021 parallel programme is now available online. This virtual edition includes a vast programme with 175 parallel sessions (workshops and oral sessions) and twenty poster displays. All sessions will be 60 minutes and live streamed through the virtual platform. All sessions will be recorded for delegates to view at a later stage. There will be network sessions to meet your colleagues. EUPHA Sections are organizing their annual Join-the-Network meetings and pre-conferences.
Check out when you are scheduled for presentation. You can search by typing in your surname. Check the programme here.
4. EUPHA members update
Polish students promote COVID-19 immunization among young people
Inspired by public health research, a group of polish students decided to get vaccinated, and joined -as role models- an online National Health Fund campaign promoting COVID-19 immunization among young people.
Have a look at the campaign
Volunteering opportunity at the 2021 Congress of the French Society of Public Health
The French Society of Public Health is looking for french-speaking volunteers to join its communication team during the 2021 Congress (13-15 October).
Are you interested? Learn more

5. European Journal of Public Health
Advance Articles - August 2021
6. Call for proposals, job opportunities
UCL - Lecturer in Global Health
The focus of this post will be teaching global public health and research methods (quantitative, qualitative and mixed methods) to UCL undergraduate and postgraduate.
Learn more
https://www.jobs.ac.uk/job/CIN029/lectur...
Professor at the Department of Public Health, Aarhus University
The Department of Public Health, Faculty of Health, Aarhus University invites applications for one to three positions as full professor in research fields of relevance for the Department of Public Health including research related to Biostatistics, Epidemiology, General Practice, Nursing, Public Health Science, Sports Science, Toxicology or Occupational Medicine. The positions are permanent full-time positions.
Read more here.
Tenure Track Assistant Professor at the Department of Public Health
The Department of Public Health, Faculty of Health, Aarhus University invites applications for a position as Tenure Track Assistant Professor in research fields of relevance for the Department of Public Health including research related to Biostatistics, Epidemiology, General Practice, Nursing, Public Health Science, Sports Science, Toxicology or Occupational Medicine. The position is a fixed-term full-time position with a view to permanent employment as an associate professor.
Contact person for those positions: Ole Bækgaard, Nielsen Institutleder - obn@ph.au.dk
Read more here.
7. Interesting news
Eurostat - Alcohol consumption in the EU
Find some up-to-date statistics on alcohol consumption in the EU. For example, did you know that one in twelve adults in the EU consumes alcohol every day?
https://ec.europa.eu/eurostat/web/produc...
Public Health Professionals' Education and Training (PET) Policy: Ensuring a Trained Public Health Workforce
World Federation of Public Health Associations
'There are several locally developed public health competency sets, designed to guide the content of public health education programmes and practice guidelines. Developing such competencies as well as how to tackle hyper-specialised, fragmented and 'silo' learning models to influence complex webs of policy and governance, can be done through building interprofessionality and interdisciplinarity.'
https://www.wfpha.org/ensuring-a-trained...
[PODCAST] Climate disruption and our health
Public Health on Call by the Bloomberg School of Public Health
With a string of massive climate crises seemingly ever-present in the news, Dr. John Groopman, an environmental epidemiologist at the Johns Hopkins Bloomberg School of Public Health, talks to Public Health on Call Producer Lindsay Smith Rogers about their link to climate change and aging infrastructure, the history of how we got here and why there are reasons for optimism.
https://johnshopkinssph.libsyn.com/356-c...
8. Upcoming courses and conferences
IRCOBI European conference
8 Sep 2021 - 10 Sep 2021 / Munich Germany
Organiser: International Research Council of Biomechanics of Injury
XXII World Congress on Safety and Health at Work
19 Sep 2021 - 22 Sep 2021 / Toronto, Canada
Organiser: International Labour Organization (ILO); International Social September Security Association (ISSA); Institute for Work & Health (IWH) & Canadian Centre for Occupational Health & Safety (CCOHS)
8th RSS 2021 International Conference
22 Sep 2021 - 24 Sep 2021 / Athens, Greece
Organiser: National Technical University of Athens, Road Safety Observatory September (NRSO) in cooperation with the Hellenic Institute of Transportation Engineers (HITE)
Global Health Literacy Summit
3 Oct 2021 - 5 Oct 2021 / International Health Literacy Association, E-DA Healthcare Group, I-Shou University
Organiser: Kaohsiung, Taiwan
FERSI Conference 2021
28 Oct 2021 - 29 Oct 2021 /
Organiser: Forum of European Road Safety Research Organisations (FERSI)
9. Interesting publications
A health systems resilience research agenda: moving from concept to practice
The BMJ Global Health | Analysis | 5 August 2021
In this article, a global group of health system researchers discusses and identifies priorities for health system resilience research and implementation based on lessons from COVID-19 and other health emergencies.
https://gh.bmj.com/content/6/8/e006779
Optimising antimicrobial use in humans - review of current evidence and an interdisciplinary consensus on key priorities for research
The Lancet Regional Health Europe | Health Policy
Combining a review of current evidence and multistage engagement with diverse international stakeholders (including those in healthcare, public health, research, patient advocacy and policy) authors identified research priorities for optimising antimicrobial use in humans across four broad themes: policy and strategic planning; medicines management and prescribing systems; technology to optimise prescribing; and context, culture and behaviours.
https://www.thelancet.com/journals/lanep...
Profiteering from vaccine inequity: a crime against humanity?
The BMJ | Editorial | 16 August 2021
'Global vaccine inequity is toppling all our successes in rapid vaccine development and is needlessly prolonging the pandemic. Ongoing inequity is a direct consequence of commercial greed and political self-interest. Under the cover of serving humanity, and with a blind eye turned towards the innumerable deaths in disadvantaged nations, corporations aided by their political allies are once more doing what they do best: making a killing.'
https://www.bmj.com/content/374/bmj.n202...
COVID-19 pandemic and its impact on social relationships and health
Journal of Epidemiology and Community Health | Essay | 19 August 2021
This essay examines key aspects of social relationships that were disrupted by the COVID-19 pandemic. It focuses explicitly on relational mechanisms of health and brings together theory and emerging evidence on the effects of the COVID-19 pandemic to make recommendations for future public health policy and recovery.
https://jech.bmj.com/content/early/2021/...
Conflicts of interest: an invisible force shaping health systems and policies
The Lancet Global Health | Comment | August 2021
In this paper, authors have characterised three different types of conflicts of interest that are particularly pervasive in mixed or pluralistic health systems. They emphasise how these conflicts impede the development of health policies to better structure and govern state and non-state health-care providers.
https://www.thelancet.com/journals/langl...
The Lancet Heat & Health Series
In this two-paper series, the physiological, social, and environmental factors that contribute to individual heat vulnerability, and the megatrends affecting future heat-related morbidity and mortality at the population level, are comprehensively reviewed.
https://www.thelancet.com/series/heat-an...
Association between air pollution exposure and mental health service use among individuals with first presentations of psychotic and mood disorders: retrospective cohort study
The British Journal of Psychiatry | 19 August 2021
This study finds that residential air pollution exposure is associated with increased mental health service use among people recently diagnosed with psychotic and mood disorders. Assuming causality, interventions to reduce air pollution exposure could improve mental health prognoses and reduce healthcare costs.
https://www.cambridge.org/core/journals/...
Mental and physical health problems before and after detention: A matched cohort study
A Dirkzwager et al.
The Lancet Regional Health - Europe 8 (2021) 100154
https://doi.org/10.1016/j.lanepe.2021.10...
Climate action for health and hope
The BMJ | Editorial | 27 August 2021
'The climate crisis is a health crisis and, just like a STEMI (ST elevation myocardial infarction), has a narrow window for intervention. The health community has a responsibility to respond to this dire diagnosis, and it is time for clinicians to do what they do best: generate evidence based hope through timely action on climate change.'
https://www.bmj.com/content/374/bmj.n210...
10. European Commission news
Register now: Webinar EU4Health Work Programme 2022: targeted stakeholder consultation outcome, 10 September 2021
DG SANTE is organising a half-day webinar to explore the outcome of the targeted consultation. The webinar will be an opportunity to reflect on the priorities, strategic orientations and the needs to be addressed through the EU4Health annual work programmes, in particular the 2022 EU4Health Work Programme and beyond.
The webinar is open to all relevant stakeholders: NGOs, associations, businesses, Member States' policy makers, patients' organisations, etc.
Register here.
Coronavirus: EU makes available additional humanitarian funding of €41 million to fight the pandemic
The EU will provide €41 million to help low and middle-income countries facing an unprecedented health, humanitarian and socio-economic crisis as the COVID-19 pandemic continues to persist, combined with the imbalance in the delivery of vaccines.
Read more here.
Information sessions on the EU4Health Programme
On 13 and 15 July 2021, the European Commission held two information sessions on action grants, public procurement and joint actions selected in the first wave procedure for implementation of the 2021 EU4Health work programme.

Watch the recording
Have a look at the presentations
EU strengthens support to speed up vaccination in the Eastern Partnership region
As part of the European Union's efforts to support vaccination in partner countries, the Commission today increased from €40 million to €75 million its assistance package to deploy safe and effective COVID-19 vaccines and speed up the vaccination campaigns in the six Eastern Partnership countries: Armenia, Azerbaijan, Belarus, Georgia, Republic of Moldova and Ukraine.
Read more here.
Coronavirus: Commission approves new contract for a potential COVID-19 vaccine with Novavax
On August 4, the European Commission has approved its seventh Advanced Purchase Agreement (APA) with a pharmaceutical company to ensure access to a potential vaccine against COVID-19 in Q4 of 2021 and in 2022.
Read more here.
Lebanon: EU mobilises €5.5 million for coronavirus response
The Commission is allocating €5.5 million in humanitarian funding to help strengthen the COVID-19 response in Lebanon. The funding comes as Lebanon faces high infection rates, with the national health system close to collapse as well as low vaccination rates.
Read more here.
11. European Centre for Disease Prevention and Control news
ECDC: On Air - A podcast on European Epidemiology
Get a peek behind the scenes at the European Centre for Disease Prevention and Control.
In the first episode, the ECDC Director - Dr Andrea Ammon discusses ECDC's past, present and future and what the current pandemic can bring into the European overview of the infectious diseases.
https://spark.adobe.com/page/GuoMUZtdeCR...
Eurosurveillance - Volume 26, Issue 31, 05 August 2021
Rapid Communication
Markedly decreasing azithromycin susceptibility of Neisseria gonorrhoeae, Germany, 2014 to 2021
Vaccine effectiveness against SARS-CoV-2 transmission and infections among household and other close contacts of confirmed cases, the Netherlands, February to May 2021
Contributions of the EURO 2020 football championship events to a third wave of SARS-CoV-2 in Scotland, 11 June to 7 July 2021
https://www.eurosurveillance.org/content...
Eurosurveillance - Volume 26, Issue 32, 12 August 2021
Rapid Communication
Family cluster of three cases of monkeypox imported from Nigeria to the United Kingdom, May 2021
Research
Simple models to include influenza vaccination history when evaluating the effect of influenza vaccination
https://www.eurosurveillance.org/content...
Eurosurveillance - Volume 26, Issue 33, 19 August 2021
Rapid communication
Reports of anaphylaxis after coronavirus disease 2019 vaccination, South Korea, 26 February to 30 April 2021
Surveillance
Post-migration acquisition of HIV: Estimates from four European countries, 2007 to 2016
Research
Determinants for hospitalisations, intensive care unit admission and death among 20,293 reported COVID-19 cases in Portugal, March to April 2020
https://www.eurosurveillance.org/content...
Eurosurveillance - Volume 26, Issue 34, 26 August 2021
Rapid communication
Sensitivity and specificity of the antigen-based anterior nasal self-testing programme for detecting SARS-CoV-2 infection in schools, Austria, March 2021
Research
SARS-CoV-2 infection and transmission in school settings during the second COVID-19 wave: a cross-sectional study, Berlin, Germany, November 2020
Surveillance
Implementation of a national waterborne disease outbreak surveillance system: overview and preliminary results, France, 2010 to 2019
https://www.eurosurveillance.org/content...
12. WHO news
Digital food environments: factsheet
Food marketing has taken on new forms in the digital space and many online platforms have introduced marketing of food and drink products in their content.This factsheet highlights the need to regulate the digital environment and harness it to promote healthy and sustainable nutrition options.
https://www.euro.who.int/en/health-topic...
Asthma and COVID-19 - studies from WHO/Europe
Two new case studies from WHO/Europe look at the response to COVID-19 of some respiratory health services in the United Kingdom of Great Britain and Northern Ireland and Belgium, accompanied by WHO/Europe's new scientific brief on COVID-19 and asthma.
https://www.euro.who.int/en/health-topic...
Statement - WHO/Europe: stagnating COVID-19 vaccination uptake requires urgent action
Statement to the press by Dr Hans Henri P. Kluge, WHO Regional Director for Europe
'Now that public health and social measures are being relaxed in many countries, the public's vaccination acceptance is crucial if we are to avoid greater transmission, more severe disease, an increase in deaths and a bigger risk that new variants of concern will emerge.'
Read the statement here.
Leaders to take stock of health in the European Region at virtual annual meeting
Starting on 13 September 2021, health ministers and high-level representatives of partner organizations and civil society from across the WHO European Region will gather online for the 71st session of the WHO Regional Committee for Europe (RC71). This year's agenda covers a wide range of health issues including: lessons learned from the COVID-19 pandemic, recommendations and conclusions of the report by the Pan-European Commission on Health and Sustainable Development, and the role of primary health care.
Read more here.
This newsletter received co-funding under an operating grant from the European Union's Health Programme (2014-2020). The content of this newsletter represents the views of the author(s) only and is his/her sole responsibility; it cannot be considered to reflect the views of the European Commission and/or the Consumers, Health, Agriculture and Food Executive Agency or any other body of the European Union. The European Commission and the Agency do not accept any responsibility for use that may be made of the information it contains.
Unsubscribe
If you would like unsubscribe from the EUPHA newsletter then please click here.