The European Public Health Association
Newsletter - June 2021
1. Editorial
Welcome to our summer update. Please join us early July in one of our three webinars we are (co)organising. Don't miss the opportunity to get informed! Check out the updates from the European Commission with the new European Health programme, ECDC and WHO Europe.
Wishing you pleasant reading,
Iveta Nagyova, EUPHA president, and Dineke Zeegers Paget, EUPHA executive director
2. EUPHA update
COVID-19 Response and Preparedness Seminar Series: TRIPS Waiver, Knowledge Transfer and Vaccine Distribution - 6 July
The European Public Health Association (EUPHA) in collaboration with the French Public Health Association (Société Française de Santé Publique) (SFSP), and with the support of EUPHA's Health Technology Assessment Section (EUPHA-HTA), are organising a series of events to raise awareness and to share the knowledge of experts on key aspects regarding:
COVID-19 Preparedness and Response
We are delighted to announce the first webinar of this series will take place on:
July 6, at 3:30 – 5 pm CEST (Brussels, Paris, Amsterdam) / 9:30 – 11 am EDT (New York)
Speakers:
Joseph E Stiglitz of Columbia University and of Institute for New Economic Thinking (INET),
and a Nobel Laureate (2001 Nobel Memorial Prize in Economics)
Andrew Asamoah of Pasteur Institute of Dakar
Ellen 't Hoen of Global Health Law Groningen Research Centre and of Medicines Law and
Policy
George Pavlakis of National Institutes of Health (NIH)
Els Maeckelberghe of University Medical Centre Groningen (UMCG) and of EUPHA Ethics in
Public Health Section
Moderators
Yves Charpak, Vice-President SFSP and Elena Petelos, Vice-President EUPHA HTA
Register now: https://bit.ly/3wYgUTP
https://eupha.org/repository/EUPHA_newsl...
Webinar: Multiple Jeopardies: Long-term Impact of COVID-19 on Migrants & Ethnic Minorities' Physical and Mental Wellbeing - 1 July
When: Thursday 1st July 2021 from 14:00 - 16:00 CET
This Webinar is organised by the Global Society on Migration, Ethnicity, Race and Health (GSMERH) COVID-19 Working Group, and the Migrant & Ethnic Minority Health Section of the European Public Health Association, in collaboration with the Global Health Section of the Amsterdam University Medical Centres. It will bring together leading experts to consider and discuss the emerging long-term impact on COVID-19 on the health and wellbeing of migrants and ethnic minorities across the world. The meeting will be chaired by Prof Charles Agyemang & Prof Nadav Davidovitch. Presentations by four eminent speakers will be followed by a panel discussion with the speakers and questions from the audience. The full programme is attached.
The Webinar is completely free of charge, but you need to register in advance. Please see the link below for registration:
https://zoom.us/webinar/register/WN_9XYs8qebSSO8nH1rTx97fQ
After registering, you will receive a confirmation email containing information about joining the meeting.
https://eupha.org/repository/sections/mi...
EUPHAnxt summer event: Climate change and emerging and re-emerging infections - 8 July
EUPHAnxt, the next generation network of EUPHA, is preparing an exciting event for young professionals and students. EUPHAnxt invites you to join the online session on the 8th of July, starting at 5 pm CET.
The theme of the event is Climate change and emerging and re-emerging infections, which will be discussed in an intimate and friendly environment with two confirmed speakers:
Marija Jevtic, EUPHA Environment and health section president; EU Climate pact Ambassador; Full professor at University of Novi Sad, Serbia
Ricardo Mexia, EUPHA Infectious diseases control section vice-president
The one hour event will be followed by an optional networking event, where all the attendees may join to network with fellow health & public health young professionals and students.
Please register beforehand by using this link.
EUPHA President at Turkish Geriatrics 2021 Multidisciplinary Approach to Elderly Health Online Congress
Our EUPHA President, Iveta Nagyova was a keynote presenter at the Turkish Geriatrics 2021 Multidisciplinary Approach to Elderly Health Online Congress which was held online from June 10 – 12, 2021.
EJPH appoints Roza Adany as editor
On the 1st of June, Prof. Roza Adany has started as an additional editor at the European Journal of Public Health. Due to the increased load of incoming manuscripts, the current team of editors (Peter Allebeck, Diana Delnoij, Alastair Leyland and Walter Ricciardi) needed some strengthening. Roza was the ideal candidate, combining a strong research-base with being a representative from central and Eastern Europe.
EUPHA-LAW updates
The Law and public health section are pleased to announce that the recording of the section launch event, Unleashing the Power of Law to Promote Better Health for All, is now online here.
The section is keen to welcome new members – please visit our webpages for further information about how to join and become involved. The section will be launching a consultation, in the autumn, on the section's areas of focus for 2022 and 2023.
We are also pleased to share the forthcoming events, supported by the section, over the next three months:
COVID-19 Response and Preparedness Seminar Series: TRIPS Waiver, Knowledge Transfer and Vaccine Distribution (6 July; EUPHA), French Public Health Association; registration).
Regulating front-of-pack nutrition labelling: global, EU and national perspectives (9-10 September; online/Liverpool; Universities of Liverpool, Essex & Georgetown) (by invitation only – please email amandine.garde@liverpool.ac.uk and nikhil.gokani@essex.ac.uk).
Paternalism and public health (14-15 September; online; Paternalism, Health and Public Policy Project & Faculty of Public Health; expression of interest)
The section will update colleagues on the events for the European Public Health Conference, and others after the summer, shortly. Please join us to stay up to date.
Joint Letter to the Council of the European Union - Extending the mandate of the ECDC towards an integrated public health approach
Together with other members of the EU4Health Civil Society Alliance, EUPHA calls for the Council Working Party on pharmaceuticals and medical devices to strengthen the mandate of the European Centre for Disease Prevention and Control (ECDC) as part of proposals for a European Health Union.
Learning lessons from the COVID-19 pandemic, we believe that extending the ECDC's mandate will help prevent and control communicable and non-communicable diseases. It could also act as an inclusive focal point for national health authorities, policymakers as well as healthcare professionals and the broader medical and scientific community, to better tackle health inequalities and ensure an integrated approach to future health challenges and threats.
Joint statement from EU4Health Civil Society Alliance organisations on the EU4Health 2021 Work Programme.
The EU4Health 2021 Work Programme has been adopted on June 18th with a budget of EUR 312 million, which is a record level of EU investment in the area of health. However, the Commission has unilaterally decided to discontinue operating grants, a type of funding mechanism that has been used by many civil society organisations in the field of health to conduct activities that contribute to implement the Commission's priorities. This is a decision that EU4Health Civil Society Alliance organisations, including EUPHA, have difficulty in understanding, especially in the midst of an unprecedented global health crisis.
This statement calls on HaDEA and the European Commission to ensure that, in 2021, a broad range of calls for action grants are opened to allow for applications and contributions from NGOs; and restore operating grants in 2022.
https://eupha.org/repository/CSOs%20-%20...
EU Health Policy Platform's thematic networks: time to vote!
In June, the EU Health Policy Platform of the European Commission invited organisations to submit proposals for new thematic networks. These temporary networks are set up to produce a Joint Statement within a year's time in a health policy area of high interest. EUPHA and EUPHA Migrant and Ethnic Minority health submitted a proposal focusing on the impact of the coronavirus on disadvantaged migrants and ethnic minorities.
Our proposal is among the 5 shortlisted, but only the three that have the most votes will officially turn into a thematic network that will then connect stakeholders and inform the Commission.
This is why we are inviting you to register on the Health Policy Platform, and to vote for the proposals that you believe are the most interesting.

How to proceed
Register in the EU Health Policy Platform following this link

https://webgate.ec.europa.eu/hpf/

Create/use your EU login and fill in the registration form.
Once they receive the confirmation email, they will be able to access the poll and vote: https://webgate.ec.europa.eu/hpf/item/item/40200
Thank you for your support!
https://webgate.ec.europa.eu/hpf/item/it...
4. European Public Health Conference
14TH EUROPEAN PUBLIC HEALTH CONFERENCE, 10 - 12 NOVEMBER 2021 - VIRTUAL EDITION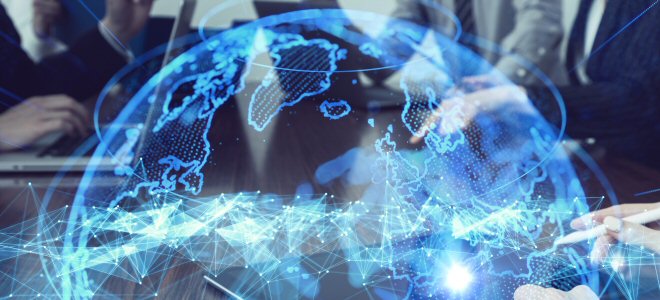 Public health futures in a changing world
PRE-CONFERENCES
We are excited to announce an interesting programme of pre-conferences on Wednesday 10 November, 9:00 – 12:40 CET. Registration to attend the virtual sessions is required. Pre-conferences can also be added to your registration after you have already registered. You can do so by logging into your account and updating your registration. Sessions will be moderated live with interaction through chat and Q&A.
ABSTRACT SUBMISSION RESULTS
Results of the abstract submission have been communicated last week. Please check your mail box and your spam box. Accepted abstracts are published in the Abstract Supplement of the European Journal of Public Health. Until 10 July you can amend your abstract before it is being processed for publication. Presenters of abstracts are required to register for the conference before 10 July. More information on our website..
4. EUPHA members update
New president MAPHM
The Malta Association of Public Health Medicine (MAPHM) has a new president, Dr Sascha Reiff. We would like to congratulate him on his new appointment and welcome him to the EUPHA network. We also would like to take the opportunity to thank the outgoing president, Dr Kenneth Grech, for his long-standing commitment to the MAPHM and EUPHA.
https://maphm.org/
The French Society of Public Health joins the PHIRI project
The French Society of Public Health, one of EUPHA's founding members, joins the European Federated Health Information Infrastructure (DIPoH) together with the Health Data Hub.
https://www.phiri.eu/sites/phiri.eu/file...
Research Biomedicine Institute of Salamanca
We are happy to welcome the Institute for Biomedical Research of Salamanca as institutional member to EUPHA.
IBSAL is an Organization which is oriented to research in translational medicine that supports research in all medical specialties. The Institute's has six main areas of operation: Cancer; Cardiovascular; Neurosciences; Infectious, inflammatory, metabolic and degenerative diseases; Public health and Pharmacology; Cell therapy and Public health. The Institute is supported by the Castilla and León health department, the University of Salamanca (USAL) and the Spanish National Research Council (CSIC). The Institute's mission is to promote translational research by fostering synergies between clinical and basic groups based on existing models of translational groups and resources optimization.
We look forward to our cooperation.

Paternalism and Public Health
There are plans for an on-line workshop on 'Paternalism and Public Health' on 14th and 15th September 2021, hosted by the UK Faculty of Public Health in partnership with the 'Paternalism, Health and Public Policy' (PHPP) project. The PHPP project aims to bring together practitioners and ethicists to discuss the role and significance of paternalism in public health.
The workshop will include presentations by leading public health ethicists and a roundtable discussion. The roundtable discussion (15th September 11.30 - 13.00 UK time) will focus on the FPH report 'ukpublichealth.ethics@gmail.com

5. European Journal of Public Health
Advance Articles - June 2021
Public awareness of the association between human papillomavirus and oropharyngeal cancer
Femke Verhees, Imke Demers, Leo J Schouten, Matt Lechner, Ernst-Jan M Speel, Bernd Kremer
Beyond 'commercial determinants': shining a light on privatization and political drivers of health inequalities
Finn Diderichsen, Göran Dahlgren, Margaret Whitehead
The need for a conceptual understanding of the macro and meso commercial determinants of health inequalities
Nason Maani, Jeff Collin, Sharon Friel, Anna B Gilmore, Jim McCambridge, Lindsay Robertson, Mark Petticrew
Racial disparity in excess mortality in Brazil during COVID-19 times
Maria Fatima Marinho, Ana Torrens, Renato Teixeira, Luisa Campos Caldeira Brant, Deborah Carvalho Malta, Bruno Ramos Nascimento, Antonio Luiz Pinho Ribeiro, Richard Delaney, Pedro do Carmo Baumgratz de Paula, Philip Setel, Jhames Matos Sampaio, Ana Maria Nogales-Vasconcelos
Healthcare system and social trust in the fight against Covid-19: the case of France
Mounir Amdaoud, Giuseppe Arcuri, Nadine Levratto
Value-based care: a good idea, many caveats
Julian Perelman
Value-based care: requiring conceptual checks and international balances
Diana M J Delnoij, Gijs Steinmann
Is the study of genetic propensities within the remit of health inequalities research?
Alastair H Leyland
Shared decision making in breast cancer screening guidelines: a systematic review of their quality and reporting
Marta Maes-Carballo, Teresa Moreno-Asencio, Manuel Martín-Díaz, Luciano Mignini, Aurora Bueno-Cavanillas, Khalid Saeed Khan
6. Call for proposals, job opportunities
PhD student in Applied systems research for obesity prevention
The Leibniz Institute for Prevention Research and Epidemiology – BIPS, Bremen, Germany is offering a position as a PhD student in Applied systems research for obesity prevention. The PhD project will be jointly supervised together with Ghent University, Belgium as part of the GrowH! project. It is planned to conclude a Cotutelle agreement between the University Bremen and the University Ghent for this PhD project aiming to provide a doctoral award from both universities.

Growing Up Healthy: Obesity prevention tailored to critical transition periods in the early life-course (GrowH!) is an international research project, financed under the umbrella of the "Joint Programme Initiative – Healthy Diet for a Healthy Life" framework. For more information on GrowH!: https://www.growh.eu
The main focus of the PHD will be on integration of newly collected evidence into an obesity systems framework, using systems mapping methodology in two regions (one in Germany and one in Spain). In a second phase, the PhD will engage in the development of evidence informed policy guidance and tools for wider use at a systemic scale in Europe. The PhD candidate will also support coordination of the "GrowH! obesity system expert panel" that will be set up at the European level specifically to support the development of the systems approach framework.
Further information and how to apply can be found in the attached job announcement and on https://bit.ly/3wChd6P
https://eupha.org/repository/EUPHA_newsl...
Cochrane Climate-Health Working Group welcomes new members
The Cochrane Climate-Health Working Group has brought together many passionate and committed people from all parts of the organization to consider the health impacts of climate change. The working group is welcoming new members. No particular background or expertise with climate change is needed, just an interest in learning more.
To join or ask questions, please contact Denise Thomson at dthomson@ualberta.ca
https://community.cochrane.org/news/coch...
7. Interesting news
New initiative launched to improve access to MMR and HPV vaccines in underserved populations
A new European research initiative has launched to improve equitable vaccine uptake in underserved communities. Funded by the Horizon 2020 Research Programme, RIVER-EU ("Reducing Inequalities in Vaccine uptake in the European Region – Engaging Underserved communities") is a 5-year (2021-2026) project coordinated by the University Medical Center Groningen (UMCG). RIVER-EU will collect evidence on health system determinants of high and low vaccine uptake in eight specific contexts, which will be used to identify and/or develop interventions to reduce barriers to vaccine uptake in underserved communities and increase trust in the health system.
https://eurohealthnet.eu/media/news-rele...
Six months of COVID vaccines: what 1.7 billion doses have taught scientists
At a pivotal moment in the pandemic, Nature explores key questions about the vaccines that countries are racing to deliver while viral variants spread around the globe.
https://www.nature.com/articles/d41586-0...
WHO/Europe and EuroHealthNet sign agreement to collaborate on addressing health inequalities and promoting sustainable development
WHO's Regional Office for Europe and EuroHealthNet have signed a Memorandum of Understanding (MoU) establishing a legal basis for collaboration on health promotion, health equity, investments for health, sustainable development and prosperity for people and planet.
https://eurohealthnet.eu/media/news-rele...
Become a mentor at Global Health Mentorships
You want to share your experience as a global health professional with students? Apply to be a certified mentor within Global Health MEntorships! You will advise a group of 2-4 students and young professionals (SYPs) through a 5-month facilitated mentorship program. Learn more
Apply here (Deadline: 2 July 2021)
https://www.ghmentorships.org/mentor
One in five people in parts of EU pay bribes for healthcare, survey finds
Almost a third of residents in the EU relied on personal connections to access healthcare during the Covid crisis, and around one in five in Romania, Bulgaria, Hungary and Lithuania paid a bribe for such services, a report on corruption has found.
https://www.theguardian.com/world/2021/j...
PHIRI project - June newsletter
Catch-up on the work of PHIRI's work-packages, learn more about PHIRI's events at the European Public Health week, and about their training on infodemic management in this June newsletter.
https://mailchi.mp/b96c68a3af52/phiri-ne...
Casebook on Advocacy in Public Health
The Casebook of the World Federation of Public Health Associations establishes what is public health advocacy and emphasizes the importance of advocacy as an essential public health function by bringing together 18 cases of public health advocacy from different corners of the world.
Read the book
https://www.wfpha.org/casebook-on-advoca...
8. Upcoming courses and conferences
IRCOBI European conference
8 Sep 2021 - 10 Sep 2021 / Munich Germany
Organiser: International Research Council of Biomechanics of Injury
XXII World Congress on Safety and Health at Work
19 Sep 2021 - 22 Sep 2021 / Toronto, Canada
Organiser: International Labour Organization (ILO); International Social September Security Association (ISSA); Institute for Work & Health (IWH) & Canadian Centre for Occupational Health & Safety (CCOHS)
8th RSS 2021 International Conference
22 Sep 2021 - 24 Sep 2021 / Athens, Greece
Organiser: National Technical University of Athens, Road Safety Observatory September (NRSO) in cooperation with the Hellenic Institute of Transportation Engineers (HITE)
Global Health Literacy Summit
3 Oct 2021 - 5 Oct 2021 / International Health Literacy Association, E-DA Healthcare Group, I-Shou University
Organiser: Kaohsiung, Taiwan
FERSI Conference 2021
28 Oct 2021 - 29 Oct 2021 /
Organiser: Forum of European Road Safety Research Organisations (FERSI)
9. Interesting publications
Disability--a neglected issue in public health
The Lancet Public Health | Editorial
People with disabilities are often neglected by health systems and experience profound inequalities in health and wellbeing outcomes. What role does public health have in tackling these inequalities?
https://www.thelancet.com/journals/lanpu...
Exploring the role of non-pharmaceutical interventions (NPIs) in flattening the Greek COVID-19 epidemic curve
Nature | Article | 03 June 2021
The analysis indicates that the early measures taken by the Greek officials positively affected the flattening of the epidemic curve, with Greece having recorded significantly decreased COVID-19 casualties per million population and managing to stay on the low side of the deaths over cases spectrum.
https://www.nature.com/articles/s41598-0...
Big food and the World Health Organization: a qualitative study of industry attempts to influence global-level non-communicable disease policy
The BMJ Global Health | Original research | 11 June 2021
This article provides novel insights into how ultra-processed food industry actors shape global-level NCD policy and identifies a clear need to guard against commercial interference to advance NCD policy.
https://gh.bmj.com/content/6/6/e005216
Addressing poverty post COVID-19 pandemic
The Lancet Regional Health / Europe | Editorial | June 2021
To avoid repeating the same mistakes of the past, there is a need for EU-wide strategy to move beyond merely setting targets towards implementing coherent measurements and strong and nuanced policies to counter the adverse effects of COVID-19 on poverty and the widening inequality in society.
https://www.thelancet.com/journals/lanep...
Global vaccine equity demands reparative justice -- not charity
The BMJ Global Health | Editorial | 21 June 2021
'Policy-makers in rich nations [...] offer charitable donations and partial, temporary fixes that are designed to deflect the substantive demands for reform that global South countries are fighting for, including challenges to unethical intellectual property (IP) regimes. This approach will not work, because it is not designed to 'work.' If we want to end vaccine apartheid, we need to target the root causes of global health inequities. We need reparative justice.'
https://gh.bmj.com/content/6/6/e006504
Vaccinating undocumented migrants against covid-19
The BMJ | Editorial | 25 June 2021
'Barriers to access remain because many undocumented migrants fear punitive action if they step forward for vaccination. Vaccination programmes targeted through trusted community health workers or non-profit organisations may be one way to encourage uptake.'
https://www.bmj.com/content/373/bmj.n160...
10. European Commission news
EU proposes a strong multilateral trade response to the COVID-19 pandemic
On June 4th, the EU has submitted its proposal seeking the commitment of World Trade Organization (WTO) members for a multilateral trade action plan to expand the production of COVID-19 vaccines and treatments, and ensure universal and fair access.
https://ec.europa.eu/commission/presscor...
Cancer & environment pollution - how to better protect citizens
This session organised during the European Green Week 2021 focused on how actions to reduce air, soil and water pollution can help to reduce the incidence of cancer.
Watch the recording of the session
https://www.eugreenweek.eu/virtual-confe...
EU budget 2022: Speeding up Europe's recovery and progressing towards a green, digital and resilient future
The Commission has today proposed an annual EU budget of €167.8 billion for 2022, to be complemented by an estimated €143.5 billion in grants under NextGenerationEU. Regarding health, €789 million will be allocated to EU4Health to ensure a comprehensive health response to people's needs, as well as €95 million to the Union Civil Protection Mechanism (rescEU) to be able deploy operational assistance quickly in case of a crisis. RescEU could receive an extra €680 million from NextGenerationEU.
https://ec.europa.eu/commission/presscor...
Emerging stronger from the pandemic: acting on the early lessons learnt
On June 15th, the European Commission has presented a Communication on the early lessons learnt from the COVID-19 pandemic over the past 18 months and building on them to improve action at EU and national level.
https://ec.europa.eu/commission/presscor...
Occupational safety and health in a changing world of work
On June 28th, the Commission has renewed its commitment to update occupational safety and health rules by adopting the EU strategic framework on health and safety at work 2021-2027. It sets out the key actions needed to improve workers' health and safety over the coming years.
Read the framework
https://ec.europa.eu/commission/presscor...
11. European Centre for Disease Prevention and Control news
Reducing COVID 19 transmission and strengthening vaccine uptake among migrant populations in the EU/EEA
This report presents evidence on the impact of COVID-19 on migrant populations in EU/EEA countries; risk factors for increased COVID-19 exposure in migrant populations; and considerations for ensuring equitable access to the COVID-19 vaccine for migrant populations.
https://www.ecdc.europa.eu/en/publicatio...
Eurosurveillance - Volume 26, Issue 22, 03 June 2021
Surveillance
Whole genome sequencing data used for surveillance of Campylobacter infections: detection of a large continuous outbreak, Denmark, 2019
Abrupt termination of the 2019/20 influenza season following preventive measures against COVID-19 in Denmark, Norway and Sweden
Outbreaks
Diagnostic challenges and pockets of susceptibility identified during a measles outbreak, Luxembourg, 2019
Research
Lockdown as a last resort option in case of COVID-19 epidemic rebound: a modelling study
https://www.eurosurveillance.org/content...
Eurosurveillance - Volume 26, Issue 23, 10 June 2021
Rapid communication
Case series of four secondary mucormycosis infections in COVID-19 patients, the Netherlands, December 2020 to May 2021
The SARS-CoV-2 B.1.351 lineage (VOC β) is outgrowing the B.1.1.7 lineage (VOC α) in some French regions in April 2021
Research
Mortality review as a tool to assess the contribution of healthcare-associated infections to death: results of a multicentre validity and reproducibility study, 11 European Union countries, 2017 to 2018
Perspective
Minimum dataset for monitoring national human immunodeficiency virus pre-exposure prophylaxis (HIV PrEP) programmes: a five-nation consensus, 2019
https://www.eurosurveillance.org/content...
Eurosurveillance - Volume 26, Issue 24, 17 June 2021
Editorial
Time to regain lost ground: Tuberculosis in the COVID-19 era
Rapid communication
Impact of the COVID-19 pandemic on tuberculosis national reference laboratory services in the WHO European Region, March to November 2020
Isolation of clade 2.3.4.4b A(H5N8), a highly pathogenic avian influenza virus, from a worker during an outbreak on a poultry farm, Russia, December 2020
Increased transmissibility and global spread of SARS-CoV-2 variants of concern as at June 2021
Effectiveness of mRNA COVID-19 vaccines in preventing SARS-CoV-2 infections and COVID-19 hospitalisations and deaths in elderly long-term care facility residents, Spain, weeks 53 2020 to 13 2021
Research
Early COVID-19 pandemic's toll on tuberculosis services, WHO European Region, January to June 2020
Surveillance
The impact of pertussis in infants: insights from a hospital-based enhanced surveillance system, Lazio region, Italy, 2016 to 2019
Addendum
Addendum for Euro Surveill. 2021;26(16)
https://www.eurosurveillance.org/content...
ECDC statement on the SARS-CoV-2 Delta variant in the EU/EEA
Statement by Dr. Andrea Ammon, ECDC Director, on the implications of the spread of the Delta variant of concern for the EU/EEA.
https://www.ecdc.europa.eu/en/news-event...
Eurosurveillance - Volume 26, Issue 25, 24 June 2021
Rapid communication
Risk of SARS-CoV-2 infection and subsequent hospital admission and death at different time intervals since first dose of COVID-19 vaccine administration, Italy, 27 December 2020 to mid-April 2021
Outbreaks
A community-acquired Legionnaires' disease outbreak caused by Legionella pneumophila serogroup 2: an uncommon event, Italy, August to October 2018
Surveillance
Provincial trends in Legionnaires' disease are not explained by population structure in Denmark, 2015 to 2018
Research
HIV/HBV coinfection: temporal trends and patient characteristics, Spain, 2002 to 2018
https://www.eurosurveillance.org/content...
12. WHO news
Promoting cycling can save lives and advance health across Europe through improved air quality and increased physical activity
On World Bicycle Day, celebrated on 3 June, WHO highlighted a new master plan that calls countries to acknowledge cycling as an equal mode of transport and to double the level of cycling by 2030.
https://www.euro.who.int/en/health-topic...
WHO tri-regional policy dialogue seeks solutions for international mobility of health professionals
In the context of collective efforts to address challenges related to the international mobility of health professionals, especially during the COVID-19 pandemic, the WHO regional directors for the Eastern Mediterranean Region, European Region and South-East Asia Region, initiated a virtual tri-regional policy dialogue to review trends and policy responses.
https://www.euro.who.int/en/health-topic...
Regional Director takes European Programme of Work to countries during visits
The WHO Regional Director for Europe, Dr Hans Henri P. Kluge recently visited a number of countries in the European Region, as COVID-19 vaccines continue to be rolled out, offering hope in the fight against the pandemic.
Visiting Serbia, Hungary, Bosnia and Herzegovina and Montenegro, Dr Kluge had the opportunity to speak with key decision-makers as well as health-care workers and patients.
https://www.euro.who.int/en/countries/se...
Ending this pandemic, preventing the next one: European perspectives at the Seventy-fourth World Health Assembly
The Seventy-fourth World Health Assembly, held on 24–31 May 2021, was once again dominated by discussions on responding to the short- and longer-term consequences of the COVID-19 pandemic, and on ensuring that countries, health systems, organizations and societies are better prepared to meet the challenges of future health threats.
https://www.euro.who.int/en/health-topic...
Strengthening health system preparedness for mass casualty incidents: first WHO Academy learning programme in Europe
Health workers from 4 major hospitals in Greece participated in the first European mass casualty management (MCM) in-person learning programme, which took place in Athens, Greece, under the supervision and coordination of members of the WHO Academy.
https://www.euro.who.int/en/countries/gr...
Balancing health and personal data protection: operational and policy considerations
Public health institutions are increasingly required to balance fundamental rights and data protection principles. To address this, WHO/Europe has released easy-to-implement steps to allow any organization in public health to increase its level of data protection compliance.
https://www.euro.who.int/en/data-and-evi...
WHO Regional Director sets focus on equity, drug security and health systems during Saint Petersburg International Economic Forum
During a week-long visit to the Russian Federation for the Saint Petersburg International Economic Forum (SPIEF), the WHO Regional Director for Europe, Dr Hans Henri P. Kluge stressed the need to mitigate the pandemic's long-term impact on health systems, economies and inequality, and ensure equitable access to essential services, medicines and technologies.
https://www.euro.who.int/en/about-us/reg...
New WHO tools use behavioural insights to help curb the spread of antimicrobial resistance
WHO has released 3 documents that aim to strengthen efforts to tackle antimicrobial resistance (AMR) through a behavioural insights approach: the TAP Quick Guide, the TAP Toolbox and the TAP Process poster. A fourth document – the TAP Manual – will be available by the end of the year. These new tools offer practical actions and measures to stop the spread of AMR.
https://www.euro.who.int/en/health-topic...
Directors General of WHO, WIPO and the WTO agree on intensified cooperation in support of access to medical technologies worldwide to tackle the COVID-19 pandemic
The Directors General of WHO, WIPO and the WTO, met on June 15th to map out further collaboration to tackle the COVID-19 pandemic and the pressing global challenges at the intersection of public health, intellectual property and trade.
https://www.euro.who.int/en
This newsletter received co-funding under an operating grant from the European Union's Health Programme (2014-2020). The content of this newsletter represents the views of the author(s) only and is his/her sole responsibility; it cannot be considered to reflect the views of the European Commission and/or the Consumers, Health, Agriculture and Food Executive Agency or any other body of the European Union. The European Commission and the Agency do not accept any responsibility for use that may be made of the information it contains.
Unsubscribe
If you would like unsubscribe from the EUPHA newsletter then please click here.