The European Public Health Association
Newsletter - December 2020
| | | |
| --- | --- | --- |
| | Newsletter - December 2020 | |
1. Editorial
Welcome to our December newsletter with updates from us, our members, and key partners, including the European Commission, ECDC and WHO. We hope the information is useful to further your work. This is the last newsletter of 2020, a difficult year for all of us. Let's hope next year the vaccine will work and COVID-19 will disappear.
We would like to wish you all a happy festive season and a good start in 2021 and we look forward to working with you again in 2021.
Wishing you pleasant reading,
Iveta Nagyova, EUPHA President and Dineke Zeegers Paget, EUPHA Executive Director

2. EUPHA update
Structural, interpersonal, and individual factors influencing sexual orientation-based disparities in mental health : a socio-ecological perspective on sexual minority stigma
Congratulations to Arjan van der Star, EUPHA-SGMH section vice-president, for his Ph.D. thesis exploring how stigma-related factors shape the mental health of sexual minorities.
https://openarchive.ki.se/xmlui/handle/1...
Iveta Nagyova, EUPHA president, member of the Advisory Council on Innovation for Noncommunicable Diseases
In response to the growing evidence that the combination of COVID-19 and noncommunicable diseases (NCDs) leads to more serious disease outcomes, including death, the WHO Regional Director for Europe has introduced an initiative to dramatically accelerate the response to NCDs and their risk factors across the WHO European Region. Together with high-level implementers, leading experts and clinical practitioners from governments, academia, think tanks, and civil society organizations, Iveta Nagyova will work to reshape the prevention and management of NCDs in the Region.
https://www.euro.who.int/en/about-us/reg...
Webinar: "Legal Epidemiology and the Path to Better Health Law and Policy"
Registration is open for another session of the international webinar series on Public Health Ethics, Law and Human Rights for the Future of Humanity.
Thursday 21st January 2021, 13:00-14:30 GMT (London) / 14:00-15:30 CET (Brussels) / 8:00-9:30 EST (New York).
Legal Epidemiology: What and Why (Scott Burris, Professor of law, Director Center for public health law research, Temple University)
Finding the Policy Drivers of (In)Equity and the Social Determinants of Health (Kelli Komro, Professor of epidemiology, Rollins School of public health, Emory University)
Assessing the Effects of Legal Interventions on COVID-19: A Systematic Review (Benjamin van Rooij, Professor of law and society, University of Amsterdam)
A Global HIV Policy Database (Matthew Kavanagh, Professor of law and Director global health policy and politics initiative, O'Neill Institute, Georgetown University)
CityHealth.org: Legal Epidemiology in Advocacy (Shelley Hearne, Professor of the practice of public health, Director of the John Hopkins center for public health advocacy)
Legal Epidemiology at CDC: (Matthew Penn, Director public health law services, Centre for Disease Control and Prevention
Attendance is free but registration is required.
Social media: #PHethicsseries
3. European Public Health Week

SAVE THE DATE

European Public Health Week: 3rd edition
17-21 May 2021
This year's themes will cover communication, mental health, local communities, one health and health inequalities. Stay tuned for the final list soon at www.eupha.org/EUPHW
If you are not yet on our EUPHW mailing list and would like to receive updates, please email euphacommunications@eupha.org with the subject "EUPHW mailing list"
4. European Public Health Conference
14th European Public Health Conference, 10 - 13 November 2021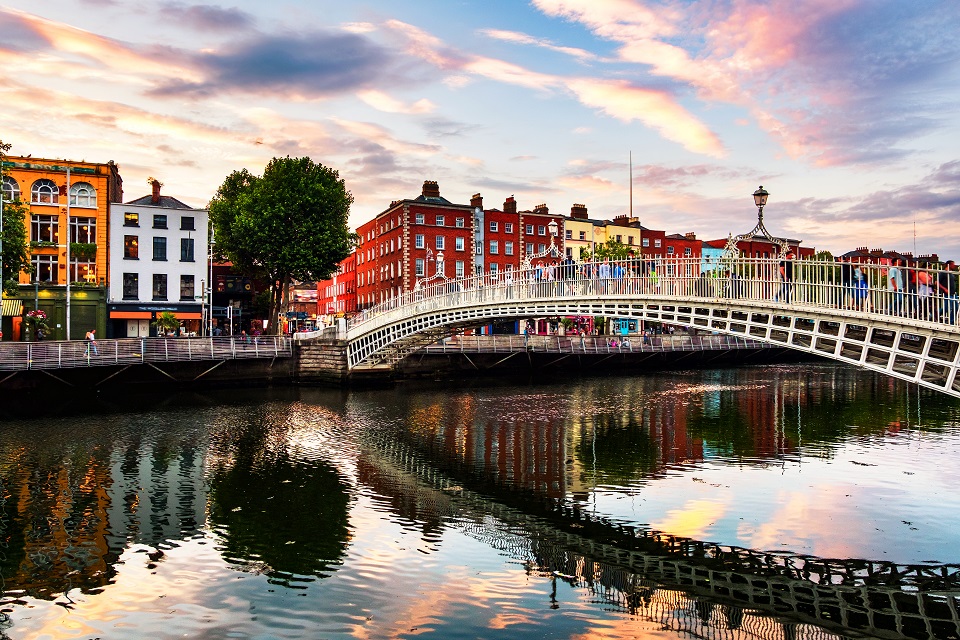 Next year's European Public Health (EPH) Conference will be held from 10 to 13 November 2021. We sincerely hope to host an in-person conference in Dublin, Ireland. But as we are still living in the midst of the corona pandemic, we are also looking into options of organizing a virtual or hybrid conference. We are sure of two things: the conference will take place and the time is right to discuss the lessons learned from the COVID-19 pandemic and to look at what is needed to build a strong (public) health sector in the post- COVID-19 era. Check our website for any updates.
Abstract submission
Abstract submission for the 14th EPH Conference is open from 1 February until 1 May 2021. The EPH Conference offers excellent opportunities to learn from the latest research and practice, to network with experts and colleagues and to expand your professional horizons. Abstracts are invited for workshops and single presentations in all areas of public health research, practice, policy and education. Abstracts are considered for oral, pitch and poster presentations. Workshop proposals are considered for 60- or 90-minutes sessions. Do not miss the opportunity to share your work at the largest public health event in Europe. Check our website for any updates.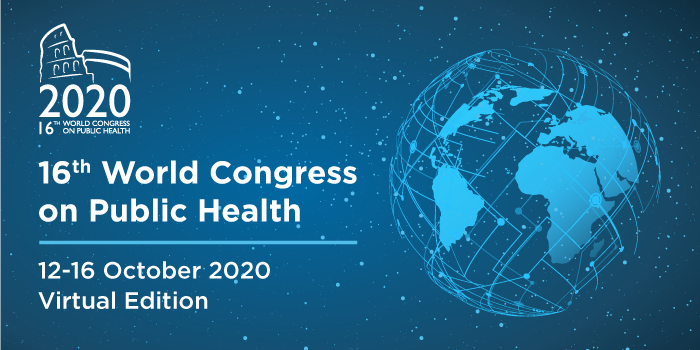 16TH WORLD CONGRESS ON PUBLIC HEALTH - WCPH2020

WCPH2020 Accreditation
The 16th World Congress on Public Health (WCPH2020), virtual congress, 12 - 16 October 2020, has been accredited by the European Accreditation Council for Continuing Medical Education (EACCME®) with 32 European CME credits (ECMEC®s). Each medical specialist should claim only those hours of credit that he/she actually spent in the educational activity.
The CME Certificate is available in the User Area of the Registration System together with the Certificate of Attendance. Each participant can only receive the number of credits he/she is entitled to according to his/her actual participation at the event.
To download the Certificate click here to access your User Area and enter your registration credentials. You can download your Certificate until 1 April 2021.
WCPH2020 Abstract supplement: Free access until 31 December
All registered delegates of WCPH2020 can read the Abstract Supplement of the European Journal of Public Health (EJPH) and the EJPH itself, including its massive archive, free of charge until 31 December 2020. This service is offered by the publishers of the EJPH: Oxford University Press and EUPHA. You can access the EJPH and the Abstract Supplement, with more than 2,000 abstracts of the congress, by logging in with your EUPHA/EPH Conference account details here.
5. EUPHA members update
The University of Liverpool becomes EUPHA's newest institutional member
We are very happy to welcome the University of Liverpool as an institutional member of EUPHA. This University, with its long-lasting tradition and established reputation in public health research is a strong added value to our network. In particular, their Law and Non-Communicable Diseases unit will closely collaborate with EUPHA-LAW and EUPHA-CHR. We are looking forward to a new a productive and fruitful year.
https://www.liverpool.ac.uk/law/research...
7. Call for proposals, job opportunities
Survey by NOG
The German Network of Young Professionals in Public Health (NÖG) is conducting a brief survey of public health professionals in Europe as part of its research into public health workforce training programs in international public health systems. The survey seeks to familiarize researchers with national public health training infrastructure and best practices. By polling health system personnel, this survey is designed to inform targeted research and identify qualitative interview candidates. NÖG invites you to learn more and take part in the survey here: https://ec.europa.eu/eusurvey/runner/noeg-berufswege.
Questionnaire on the impact of COVID-19 on health critical infrastructures in Europe
EUPHA is partner in the special interest group on Critical Health Infrastructure preparedness for future pandemics in Europe (CHI-PPE). The COVID-19 pandemic and its consequences may lead to new ways of working, but in the meantime, pandemics can lead to major disruptions in the procurement of basic resources and workforce requirements. This may have a negative impact on the health of the citizens and the economy in general. We are trying to unveil measures for the preparedness and resilience of critical health infrastructures in Europe. To this end, we are collecting insights to identify key challenges and preparedness strategies at the operational and procurement level, which can be highly diverse in times of high infection rates and high hospital admissions. We invite colleagues to fill the questionnaire here and to stay tuned!
Open PhD positions at Bielefeld school of public health, Germany
The new Leibniz-ScienceCampus "SOEP RegioHub" is founded as a scientific cooperation between Bielefeld University and the Socio-economic Panel (SOEP, DIW) in Berlin.
Its objective is to promote excellent multidisciplinary research analyzing causes and consequences of growing regional disparities and their political implications in Germany.
Project 1 based at the Bielefeld School of public health and at the German Institute for Economic Research (DIW) focuses on two dimensions:
(1) subjective perceptions of inequality and (2) physical and mental health and well-being and is looking to recruit two researchers (PhD candidates).
Applications are possible until January 15th 2021.
8. Interesting news
Could Slovakia's mass testing programme work in England?
Martin McKee and Iveta Nagyova, EUPHA president, explain Slovakia's strategy regarding mass testing and explore the possibility of transfering it to England.
https://blogs.bmj.com/bmj/2020/12/07/cou...
Focus on primary prevention paves the way for a less unequal Europe in the new EU4Health programme
European Public Health Alliance | 15 December 2020
'EU health policy will now have the teeth it needs to make "Health in all Policies" a genuine cornerstone of the European Union, as the programme will be accompanied by the evaluation of the health impact of all European policies and actions, allowing public health a central role in addressing systemic issues facing our societies, including the need to consider planetary health and One Health.'
https://epha.org/focus-on-primary-preven...
Climate change and its impact on mental health
Briefing requested by the ENVI committee
Climate change health impacts are experienced through direct and indirect pathways. These can take the form of an increase in the frequency and/or severity of extreme weather events such as heatwaves, droughts, floods, and storms which directly may impact health, resulting in heat-related mortality and morbidity, injury and trauma. Indirectly, climate change may impact health through loss of livelihoods, land and property and through interaction with environmental systems.
This document was provided by the Policy Department for Economic, Scientific and Quality of Life Policies at the request of the committee on Environment, Public Health and Food Safety.
https://www.europarl.europa.eu/RegData/e...
Public stakeholder meeting: development and authorisation of safe and effective COVID-19 vaccines in the EU
European Medicines Agency | 11 December 2020
EMA held a public skateholder meeting on the development and authorisation of safe and effective COVID-19 vaccines in the EU, to explain the processes for the development, evaluation, approval and safety monitoring of COVID-19 vaccines in the EU, including EMA's specific role.
Presentations:
https://www.ema.europa.eu/en/documents/p...
A year of Covid-19 - and a year of extraordinary science
Wellcome | December 2020
'Everyone who has supported the research response to Covid-19 can be proud. But the job isn't finished yet, so we must redouble our commitments to put an end to the pandemic. Here is a selection of key moments in this great scientific success story.'
https://wellcome.org/news/covid-19-2020-...
An aging world requires more support for health systems
'Development assistance that strengthens health systems so they are able to adapt to a diverse set of challenges is vital to ensuring that low- and middle-income countries are prepared for the health challenges facing both the young and the older populations.'
https://www.thinkglobalhealth.org/articl...
Climate action: the best gift for global health
When prevention failed, even the best functioning healthcare systems broke under the surge of covid-19 patients. While the rollout of vaccines will lessen the pandemic burden, climate change still threatens to disrupt our health systems further and erode decades of health gains.
https://www.bmj.com/content/371/bmj.m472...
Air pollution a cause in girl's death, coroner rules in landmark case
The Guardian | 16 December 2020
A coroner has made legal history by ruling that air pollution was a cause of the death of a nine-year-old girl.
Philip Barlow, the inner south London coroner said Ella Kissi-Debrah's death in February 2013 was caused by acute respiratory failure, severe asthma and air pollution exposure.
9. Upcoming courses and conferences
LEPH2021
22 Mar 2021 - 24 Mar 2021 / Philadelphia, USA
Organiser: Global Law Enforcement & Public Health
10th Europaediatrics 2021
10 Jun 2021 - 12 Jun 2021 / Zagreb, Croatia
Organiser: EPA / UNEPSA with European Confederation of Primary Care Paediatricians
Global Health Literacy Summit
3 Oct 2021 - 5 Oct 2021 / International Health Literacy Association, E-DA Healthcare Group, I-Shou University
Organiser: Kaohsiung, Taiwan
10. Interesting publications
The Global Society on Migration, Ethnicity, Race and Health: why race can't be ignored even if it causes discomfort
European Journal of Public Health | Viewpoint | 04 December 2020
'Migration, ethnicity and race are interrelated terms that are all essential for understanding global health and confronting health inequities. Rather than rejecting race because it makes us uncomfortable or reminds us of some of the gravest crimes recorded in human history, we should openly discuss its meaning and contemporary relevance, and strive to prevent its abuse.'
Read the response: 'Race' causes discomfort? Worse: it misleads
Body dissatisfaction predicts the onset of depression among adolescent females and males: a prospective study
Journal of Epidemiology and Community Health | Original Research | 7 December 2020
The results of this study demonstrate that body dissatisfaction in adolescence predicts the occurrence of later depressive episodes in a cohort born in the early 1990s. Body dissatisfaction is therefore a public health concern.
https://jech.bmj.com/content/early/2020/...
Lifetime perspective on alcohol and brain health
The BMJ | Editorial | 4 December 2020
'Evidence suggests three periods of dynamic brain changes that may be particularly sensitive to the neurotoxic effects of alcohol: gestation (from conception to birth), later adolescence (15-19 years), and older adulthood (over 65 years).'
https://www.bmj.com/content/371/bmj.m469...
The 2020 report of The Lancet Countdown on health and climate change: responding to converging crises
The Lancet Countdown is an international collaboration established to provide an independent, global monitoring system dedicated to tracking the emerging health profile of the changing climate.
The 2020 report presents 43 indicators across five sections: climate change impacts, exposures, and vulnerabilities; adaptation, planning, and resilience for health; mitigation actions and health co-benefits; economics and finance; and public and political engagement.
https://www.thelancet.com/journals/lance...
The mental health impact of the COVID-19 pandemic on people with and without depressive, anxiety, or obsessive-compulsive disorders: a longitudinal study of three Dutch case-control cohorts
The Lancet Psychiatry | 8 December 2020
The article compares the perceived mental health impact and changes in depressive symptoms, anxiety, worry, and loneliness before and during the COVID-19 pandemic between people with and without lifetime depressive, anxiety, or obsessive-compulsive disorders.
https://www.thelancet.com/journals/lanps...
Fragmented health systems in COVID-19: rectifying the misalignment between global health security and universal health coverage
The Lancet | Health Policy | December 2020'This Health Policy paper compares three types of health systems (ie, with stronger investments in global health security, stronger investments in universal health coverage, and integrated investments in global health security and universal health coverage) in their response to the ongoing COVID-19 pandemic and synthesises four essential recommendations (ie, integration, financing, resilience, and equity) to reimagine governance, policies, and investments for better health towards a more sustainable future.'
https://www.thelancet.com/journals/lance...
What COVID-19 may teach us about interdisciplinarity
The BMJ Global Health | Commentary | 15 December 2020
'Good interdisciplinarity is not simply a matter of achieving completeness. Rather, it requires paying attention to the diverse concerns of different disciplines and incorporating responsive negotiation of their collaborative possibilities and the tensions between them.'
https://gh.bmj.com/content/5/12/e004375
Making sense of the evidence in population health intervention research: building a dry stone wall
The BMJ Global Health | Analysis | 09 December 2020
The authors are advocating not a new method of evidence synthesis as such, but a more eclectic, flexible and reflexive approach; 'not the abandonment of more reductive lines of research but the enlargement of these' with the more thoughtful and practical application of theory to generating practice-based evidence in public health.
https://gh.bmj.com/content/5/12/e004017....
11. European Commission news
The organisation of resilient health and social care following the COVID-19 pandemic
Opinion of the Expert Panel on effective ways of investing in health (EXPH)
The opinion identifies the building blocks of resilient health and social care, explores the elements and conditions for capacity building to strengthen health system resilience, addresses healthcare needs of vulnerable patients at times of crisis, and defines a blueprint for resilience testing of health systems.
https://ec.europa.eu/health/sites/health...
Coronavirus: Commission presents "Staying safe from COVID-19 during winter" strategy
The Commission adopted a strategy for sustainably managing the pandemic over the coming winter months, a period that can bring a risk of increased transmission of the virus owing to specific circumstances such as indoor gatherings. The strategy focuses on physical distancing and limiting social contacts, testing and contact tracing, safe travels, healthcare caapcity and personnel, pandemic fatigue and mental health, and national vaccination strategies.
https://ec.europa.eu/commission/presscor...
Coronavirus response: Commission welcomes agreement on crucial VAT relief for vaccines and testing kits
On 7 December, the European Commission welcomed the adoption of important new measures which will enable Member States to relieve EU hospitals, medical practitioners and individuals of Value-Added Tax (VAT) when acquiring coronavirus vaccines and testing kits.
https://ec.europa.eu/taxation_customs/ag...
Coronavirus: Commission concludes exploratory talks with Novavax to secure a new potential vaccine
Today [17 December 2020], the European Commission concluded exploratory talks with the pharmaceutical company Novavax with a view to purchasing its potential vaccine against COVID-19. The envisaged contract with Novavax would provide for the possibility for all EU Member States to purchase 100 million doses, and they could further purchase up to 100 million more doses.
https://ec.europa.eu/commission/presscor...
Speech by Commissioner Kyriakides to the European Public Health Alliance General Assembly 2020
In this speech at the European Public Health Alliance (EPHA) Assembly, Commissioner Stella Kyriakides underlines the fundamental role of the civil society in the legislative process and addresses the call of the citizens for more Europe in the area of health.
https://ec.europa.eu/commission/commissi...
Speech by President von der Leyen at the EU Health Summit
'The message is clear: Vaccination is about self-protection and solidarity.'
https://ec.europa.eu/commission/presscor...
Commission welcomes political agreement on EU4Health
EU4Health is the fourth and largest of the EU Health Programmes since their inception in 2003, with a dedicated budget of €5.1 billion allocated to it under the agreement by the European Parliament and Council on the next multiannual financial framework. [...] EU4Health will make a significant contribution to the post-COVID-19 recovery by making the EU population healthier, strengthening the resilience of health systems, and promoting innovation in the health sector.
https://ec.europa.eu/commission/presscor...
Vaccine roll-out to begin, thanks to the EU Strategy for COVID-19 vaccines
Sandra Gallina, Director General of the European Commission's Directorate General for Health and Food Safety, talks about the imminent roll-out of COVID-19 vaccines. The EU Strategy on this front 'is an example of what working together can achieve and an indication of what a strong European Health Union will be able to deliver', Gallina says.
https://ec.europa.eu/newsroom/sante/item...
AMR: Commission publishes its progress report on the EU's Action Plan
Today [15 December 2020], the European Commission published its 5th progress report on the implementation of the European One Health Action Plan against Antimicrobial Resistance, which was adopted in June 2017.
https://ec.europa.eu/newsroom/sante/news...
Team Europe contributes €500 million to COVAX initiative to provide one billion COVID-19 vaccine doses for low and middle income countries
Fair and equitable access to a successful COVID-19 vaccine, regardless of income, for millions of people across Africa, Asia, the Caribbean and Pacific, and in Europe's eastern and southern neighbourhood, has been enabled by €500 million of new European financial support for the global vaccine initiative COVAX. Team Europe's engagement will accelerate global efforts to bring the pandemic under control and scale up distribution of a successful vaccine as soon as it becomes available.
https://ec.europa.eu/commission/presscor...
Commission publishes Expert Group report on methods to assess health systems resilience
Today [18 December 2020], the Commission published a report by the EU Expert Group on Health Systems Performance Assessment (HSPA) titled "Assessing the resilience of health systems in Europe: an overview of the theory, current practice and strategies for improvement".
https://ec.europa.eu/newsroom/sante/news...
13. WHO news
Turning the tide: Slovenia's success story of fighting cervical cancer
Slovenia has come a long way to become one of the most successful countries in the WHO European Region in the fight against cervical cancer. From having had one of the worst statistics in Europe on cervical cancer incidence, Slovenia has managed to turn the tide thanks to political will, cooperation and a robust screening programme.
https://www.euro.who.int/en/countries/sl...
Apart Together survey
The report draws on the perspectives of 30,000 respondents living in 170 countries and serves as a first inquiry into the social impact of the COVID
https://www.who.int/publications/i/item/...
New publication outlines practical steps for refugee and migrant health data collection
In collaboration with Uppsala University, WHO/Europe has published new technical guidance that outlines why and how Member States should collect refugee and migrant-specific health data through their national health information systems (HIS).
https://www.euro.who.int/en/health-topic...
NCDs News Events Areas of work Data, publications and tools Country packages Contact us WHO/Europe forms NCD Advisory Council to inspire and reform prevention and management
In response to the growing evidence that the combination of COVID-19 and noncommunicable diseases (NCDs) leads to more serious disease outcomes, including death, the WHO Regional Director for Europe has introduced an initiative to dramatically accelerate the response to NCDs and their risk factors across the WHO European Region.
https://www.euro.who.int/en/health-topic...
Cities of the WHO European Region unite to stop COVID-19 and build a better urban life
Many cities in countries across the WHO European Region have become epicentres of the COVID-19 pandemic. In the wake of this unprecedented challenge, local authorities came together to analyse good practices and lessons learned in tackling COVID-19 outbreaks and to find ways to build back better – in the fastest way possible.
https://www.euro.who.int/en/health-topic...
New data from WHO/Europe shows links between gender and noncommunicable diseases
Men and women have different biological and behavioural risk factors for contracting noncommunicable diseases (NCDs), as shown by a new series of WHO reports released today. The reports analyse gender-specific data on NCDs from 8 different countries providing interesting insights on the links between gender and certain NCDs.
https://www.euro.who.int/en/health-topic...
What are countries doing to make their citizens more active? New country factsheets and reports show what works
WHO recently published new global 'Guidelines on Physical Activity and Sedentary Behaviour', an update to the first global guidelines established in 2010. Based on the most recent evidence for how physical activity can improve health, the guidelines are a fundamental tool for countries to develop incentives and programmes to make their citizens more active and healthier.
https://www.euro.who.int/en/health-topic...
Statement - Holiday season amid COVID-19 and a growing mental health crisis in Europe
Statement by Dr Hans Henri P. Kluge, WHO Regional Director for Europe.
'The mental health toll of COVID-19 will be compounded by anxieties that often present during the winter and holiday season. We cannot underestimate the impact this can have on our friends, our families and our own mental health.
Without the traditional physical support networks to rely on, it is vital we take steps to counter the mental health impact on individuals and our communities in any way we can.'
https://www.euro.who.int/en/media-centre...
Behavioural considerations for acceptance and uptake of COVID-19 vaccines: WHO technical advisory group on behavioural insights and sciences for health
On 15 October 2020, the WHO Technical Advisory Group (TAG) on Behavioural Insights and Sciences for Health held a special meeting with the WHO Department of Immunization, Vaccines and Biologicals to discuss behavioural considerations in relation to COVID-19 vaccine acceptance and uptake. The discussion focused on a series of key questions around achieving high and equitable uptake of vaccines through evidence-based and behaviourally informed strategies.
Iveta Nagyova, EUPHA president, belongs to this TAG.
https://apps.who.int/iris/bitstream/hand...
This newsletter received co-funding under an operating grant from the European Union's Health Programme (2014-2020). The content of this newsletter represents the views of the author(s) only and is his/her sole responsibility; it cannot be considered to reflect the views of the European Commission and/or the Consumers, Health, Agriculture and Food Executive Agency or any other body of the European Union. The European Commission and the Agency do not accept any responsibility for use that may be made of the information it contains.
Unsubscribe
If you would like unsubscribe from the EUPHA newsletter then please click here.