European Public Health WEEK

13-17 May 2019

Celebrating healthy populations



Friday 16 May:
YOUTH MENTAL HEALTH
Motto of the day: "I am me even when I'm bruised."

The subthemes of this day are: Mental health public services; healthy sleep patterns; online and offline balance; social relationships; supportive peers.
Programme for this day
Several organisations and citizens interested in public health are organising activities on this day. Please check the full list of events and scroll down for Friday 17 May.
If you're organising an event, please submit it here and we will help to promote it.
Please refer to the media toolkit for guidance on how to use the resources on this page.



Key messages

Having good mental health as well as physical health enables young people to deal with the challenges of adolescence and eases their transition into adulthood.
Mental health and wellbeing during adolescence are strongly influenced by life experiences and relationships. Key protective factors include a sense of parent and family connectedness, with social support supplied by at least one caring adult.
Children and adolescents need safe, secure, inclusive homes, schools and social environments in which to develop and thrive.
A positive and respectful approach to sexuality, gender diversity and sexual orientation is important for a healthy development of adolescents and helps to prevent mental health problems.
The Internet is a tool which can be used to improve our lives by helping us find information or connect with others. Internet is just a tool - use it for your own benefit, do not let it use you.
Online communities and social media are used by adolescents with short-term or long-term illnesses to access valuable support networks and facilitate peer-to-peer connections.
Find more facts and figures here.


Resources
Visual materials for social media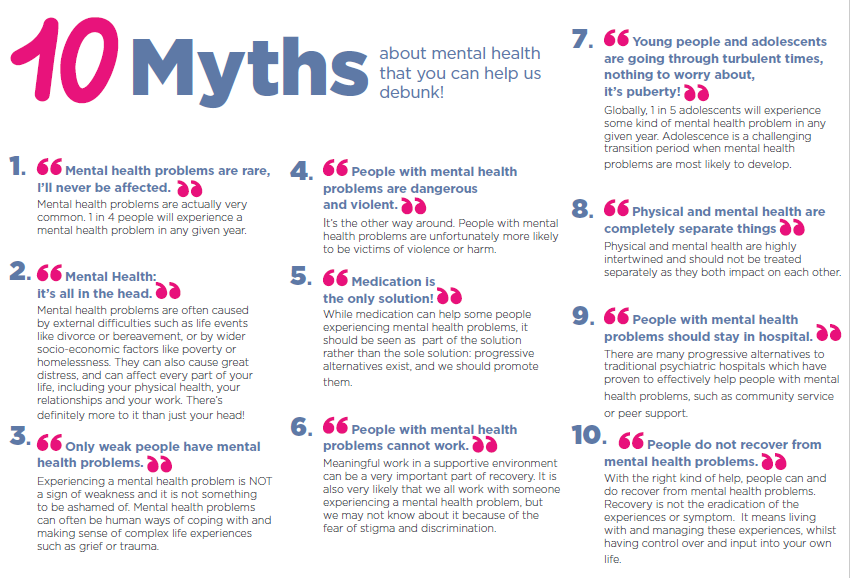 10 myths about mental health (Source: Mental Health Europe)
Adolescents are the greatest resource for a society to thrive (Source: WHO)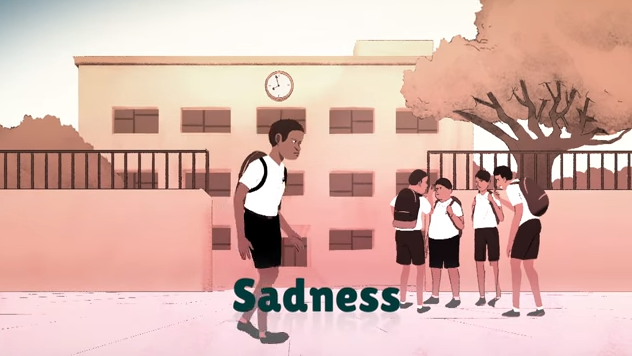 Depression in adolescents - video (Source: WHO)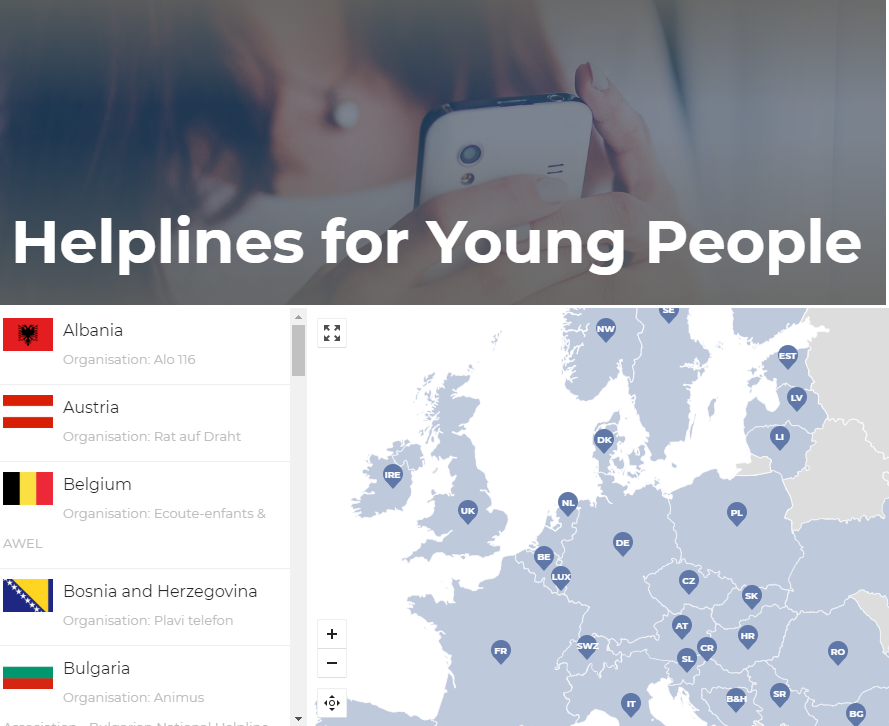 Helplines for young people (Source: Mental Health Europe and Euro Youth Mental Health)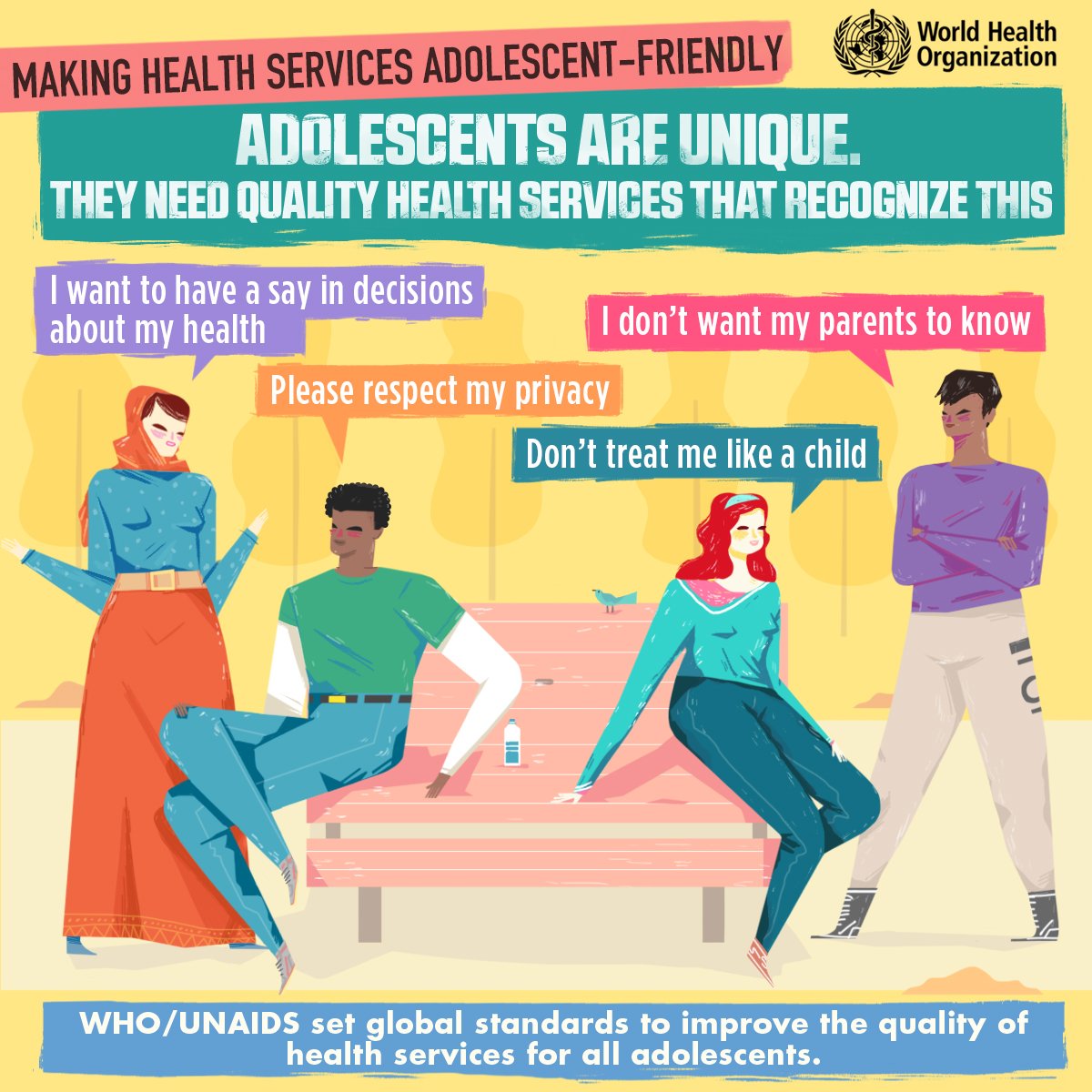 Making health services adolescent-friendly (Source: WHO)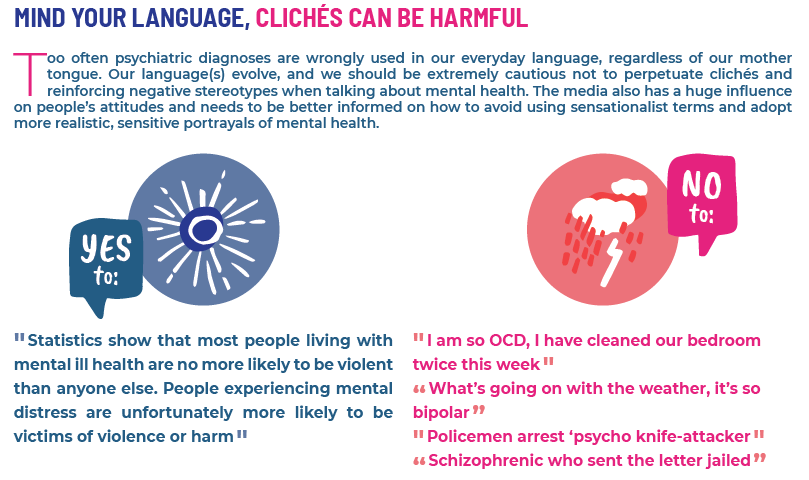 Words matter - Mind your language when talking about mental health (Source: Mental Health Europe)
Partners of this day: