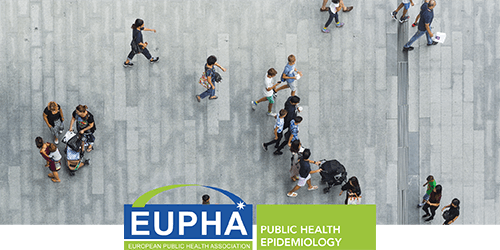 The EUPHA Public health epidemiology section aims to increase the knowledge base on epidemiologic methodology that can be applied to the public health fields, both at the individual and population levels. The epidemiological approach to public health involves several disciplines, both quantitative and qualitative, such as epidemiology, biostatistics and social sciences, and the role of the section is to promote initiatives both methodological and operational.
EUPHA Sections bring together researchers, policymakers and practitioners working in the same field for knowledge sharing and capacity building. By joining this Section, you can exchange knowledge with your peers in the field of public health epidemiology. You don't need to be a EUPHA Member to join a Section.
We currently have 5731 section members.
It would be great to add you to those members!

Do you work in public health epidemiology?
Promote your work through the European Public Health Journal, the European Public Health Conference and/or during the European Public Health Week.
The Team
President: Prof. Stefania Boccia
Vice President: Prof. Prof Ralf Reintjes and Dr. Angelo M. Pezzullo
Recent News