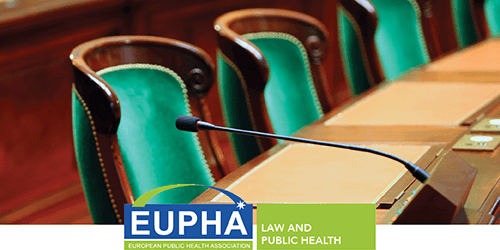 The EUPHA Law and Public Health section aims to build on the rising awareness that public health issues are inseparable from issues of human rights and social justice. By recognising law and policy as some of the most effective tools to improve health, the Section focuses on the legal and regulatory aspects of public health policy, practice and research.
EUPHA Sections bring together researchers, policymakers and practitioners working in the same field for knowledge sharing and capacity building. By joining this Section, you can exchange knowledge with your peers in the field of public health and law. You don't need to be a EUPHA Member to join a Section.
We currently have 411 section members.
It would be great to add you to those members!

Do you work in law and pubic health ?
Promote your work through the European Public Health Journal, the European Public Health Conference and/or during the European Public Health Week.
The Team
President. Amandine Garde
Vice President: Nikhil Gokani
Recent News