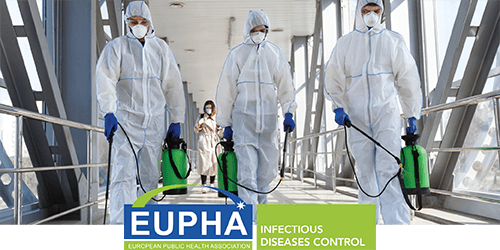 The EUPHA Infectious disease control section aims to promote and strengthen the quality of infectious disease prevention and control in the European Region at the local, national and regional levels. The Section seeks to generate and share evidence and experience, and support decision makers in evidence-based policy-making.
EUPHA Sections bring together researchers, policymakers and practitioners working in the same field for knowledge sharing and capacity building. By joining this Section, you can exchange knowledge with your peers in the field of infectious diseases control. You don't need to be a EUPHA Member to join a Section.
We currently have 2594 section members.
It would be great to add you to those members!

Do you work in infectious diseases control?
Promote your work through the European Public Health Journal, the European Public Health Conference and/or during the European Public Health Week.
The Team
President: Dr Ricardo Mexia
Vice Presidents: Prof Maria Ganczak, Prof Anna Odone
Recent News