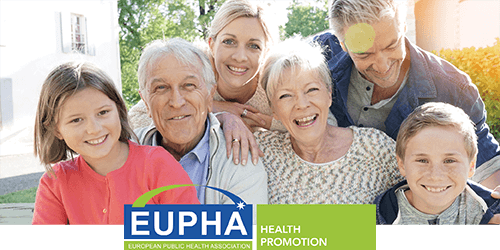 The EUPHA Health promotion section aims to promote exchange of research, training, and practice expertise in health promotion among European experts. It also aims to stimulate and support joint research projects of its members. The Section serves as a platform for the discussion of the theoretical foundations for health promotion as well as for advocating for health promotion within EUPHA and beyond.
EUPHA Sections bring together researchers, policymakers and practitioners working in the same field for knowledge sharing and capacity building. By joining this Section, you can exchange knowledge with your peers in the field of health promotion. You don't need to be a EUPHA Member to join a Section.
We currently have 5429 section members.
It would be great to add you to those members!

Do you work in health promotion?
Promote your work through the European Public Health Journal, the European Public Health Conference and/or during the European Public Health Week.
The Team
President: Dr Eric Breton
Vice President: Dr Camilla Picchio
Recent News