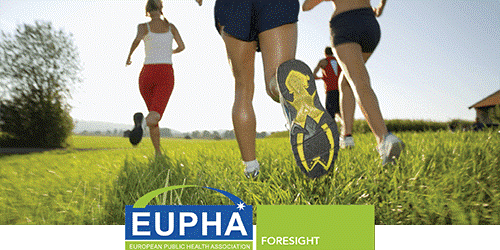 The EUPHA Foreseight section aims to apply foresight methodologies to public health, grow the expertise to perform foresight exercises, and share insights on how to link foresight results to policy making. The Foresight Section adds value to other EUPHA Sections by addressing future facets that will affect public health and health care, such as ageing, economic growth, climate change, technological developments and socio-cultural changes.
EUPHA Sections bring together researchers, policymakers and practitioners working in the same field for knowledge sharing and capacity building. By joining this Section, you can exchange knowledge with your peers in the field of foresight. You don't need to be a EUPHA Member to join a Section.
We currently have 367 section members.
It would be great to add you to those members!

Do you work in the field of foresight?
Promote your work through the European Public Health Journal, the European Public Health Conference and/or during the European Public Health Week.
The Team
President: Henk Hilderink
Vice President: Ana Lopez Vieira
Recent News