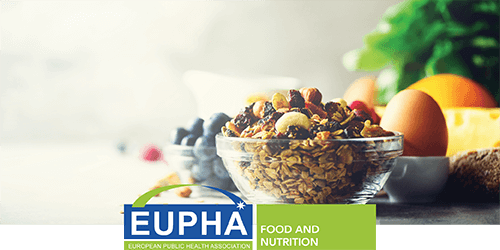 The EUPHA Food and nutrition section aims to share ideas of future activities, and to assemble all EUPHA researches interested in food and nutrition. The Section covers themes such as sustainable diets and food policies, public health nutrition, and elderly and nutrition.
EUPHA Sections bring together researchers, policymakers and practitioners working in the same field for knowledge sharing and capacity building. By joining this Section, you can exchange knowledge with your peers in the field of food and nutrition. You don't need to be a EUPHA Member to join a Section.
We currently have 2674 section members.
It would be great to add you to those members!

Do you work in food and nutrition?
Promote your work through the European Public Health Journal, the European Public Health Conference and/or during the European Public Health Week.
The Team
President: Giuseppe Grosso
Vice Presidents: Urska Erklavec, Alberto Mateo
Secretary: Maria Magnusson
Recent News
EUPHA related pages