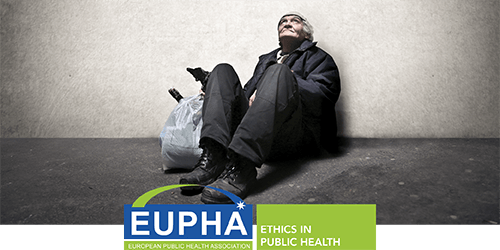 The EUPHA Ethics in public health section aims to provide public health professionals with a cross-sectional forum in which ethical questions can be raised, discussed and scrutinized. The topics addressed in this Section include values in public health, research ethics in public health, public health research and practice in international settings, and the ethics of health promotion and disease prevention.
EUPHA Sections bring together researchers, policymakers and practitioners working in the same field for knowledge sharing and capacity building. By joining this Section, you can exchange knowledge with your peers in the field of ethics in public health. You don't need to be a EUPHA Member to join a Section.
We currently have 2565 section members.
It would be great to add you to those members!

Do you work in ethics in public health?
Promote your work through the European Public Health Journal, the European Public Health Conference and/or during the European Public Health Week.
The Team
President: Dr Els Maeckelberghe
Vice President: Dr Peter Schröder-Bäck and Dr Farhang Tahzib
Recent News