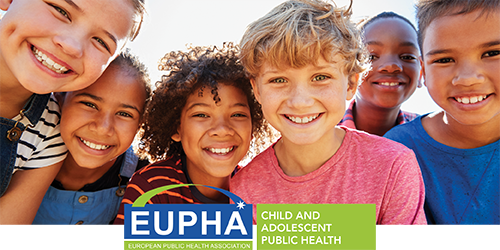 The EUPHA Child and adolescent public health section aims to support public health efforts in Europe to help children and adolescents achieve the best possible health. The Section covers priority themes including preconception and pregnancy, health literacy of parental skills, postnatal care, access to urgent care and preventive care, and vaccine uptake.
By joining this Section, you can exchange knowledge with researchers, policymakers and practitioners in the field of child and adolescent public health. You don't need to be a EUPHA Member to join a Section.
We currently have 3689 section members.
It would be great to add you to those members!

Do you work in child and adolescent public health?
Promote your work through the European Public Health Journal, the European Public Health Conference and/or during the European Public Health Week.
The Team
President: Prof Sonia Saxena
Vice President: Dr Julia Dratva
Recent News