European Public Health WEEK

13-17 May 2019

Celebrating healthy populations



Monday 13 May:
BECOMING, BEING AND REMAINING PHYSICALLY ACTIVE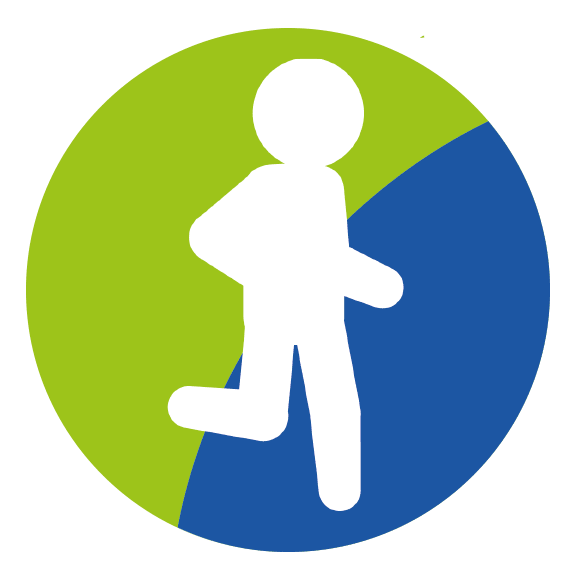 Motto of the day: "I like to move it, move it."

The subthemes of this day were: Activity friendly environments; work and health; rehabilitation; sickness absence; healthy ageing; social security benefits.
Events on this day
Several organisations and citizens interested in public health organised activities on this day.
See our story about what happened on this day!
You can also check the full list of events (search for Monday 13 May).
Please refer to the media toolkit for guidance on how to use the resources on this page.


Physical activity is very easy if you make walking to work, cycling or taking the stairs a deliberate part of your daily routine.
Physical activity and participation in sports have been proven to be beneficial for mental health, depression, and social inclusion.
Being physically active in younger years and continuing in later years contributes to healthy ageing.
Physical activity helps older people to achieve better quality of life, independence, maintenance of mobility, better performance in daily tasks, better cognitive function, better mood, lower risk for frailty, and lower mortality.
Health, education, sports, urban planning and transport sectors, as well as the workplace, community groups and the media benefit directly from investing in the physical activity of their customers, workers and students.
Employees who are physically active are healthier, happier, and less likely to take sick days. By promoting physical activity and active travel, employers can improve staff wellbeing, increase work attendance and decrease job stress.
Find more facts and figures here.
Resources
Visual materials for social media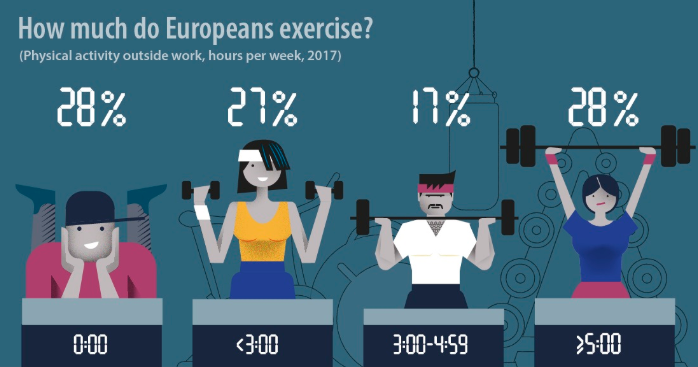 How much do Europeans exercise? (Source: European Commission, 2017)

Make physical activity a part of daily life during all stages of life (Source: WHO Regional Office for Europe)
Partners of this day: